Even though the
DeFi
market has been snatching up most of the attention in the blockchain space lately, there are other market segments that are humming along — including
security
tokens.
tZERO's Alternative Trading System (ATS), which is licensed to trade private digital securities, just turned in a
record month
, more than 2.3 million digital securities traded across close to $22 million in volume for August. That's a 21x increase vs. year-ago levels. The momentum was fueled largely by the Overstock Token (OSTKO), which is the digital preferred dividend of Overstock (OSTK) common stock. Saum Noursalehi, chief executive of tZERO, spent some time with BeInCrypto to discuss the milestone as well as what's ahead for the company and
digital securities market
.
Another month, another record. $22M traded in August. Great work, @tZERO team! $TZROP $ASPD $OSTKO $OSTKhttps://t.co/r4LDrMWQ22

— Saum Noursalehi (@Noursalehi) September 16, 2020
Trio of Coins: ASPD, TZROP and OSTKO
So far, tZERO's Alternative Trading System supports trading in a trio of digital securities: tZERO's preferred equity security (TZROP), Overstock's digital preferred dividend (OSTKO) and the St. Regis Aspen digital security (ASPD). But as Noursalehi explained, more assets are on the way:
"We are working towards onboarding additional private assets and companies."
The trading platform seems to have momentum on its side. The former Overstock president explained that while institutional involvement is on the rise, much of the trading volume was from retail investors as they flocked to Overstock's dividend token. OSTKO was distributed in May, since which time the company has seen an increase in interest from both retail and institutional investors:
"OSTKO definitely brought more investor interest to our platform and contributed to the record trading volume. We also announced that secondary trading of the St. Regis Aspen digital security (ASPD) commenced on the tZERO ATS at the end of August. TZROP and OSTKO recorded stronger trading volumes with ASPD going live, sparking new investor interest, and generally helping with trade volumes."
The St. Regis Aspen security token gives investors a stake in the St. Regis Aspen resort. Noursalehi also hinted that there could be additional real estate tokens in the pipeline.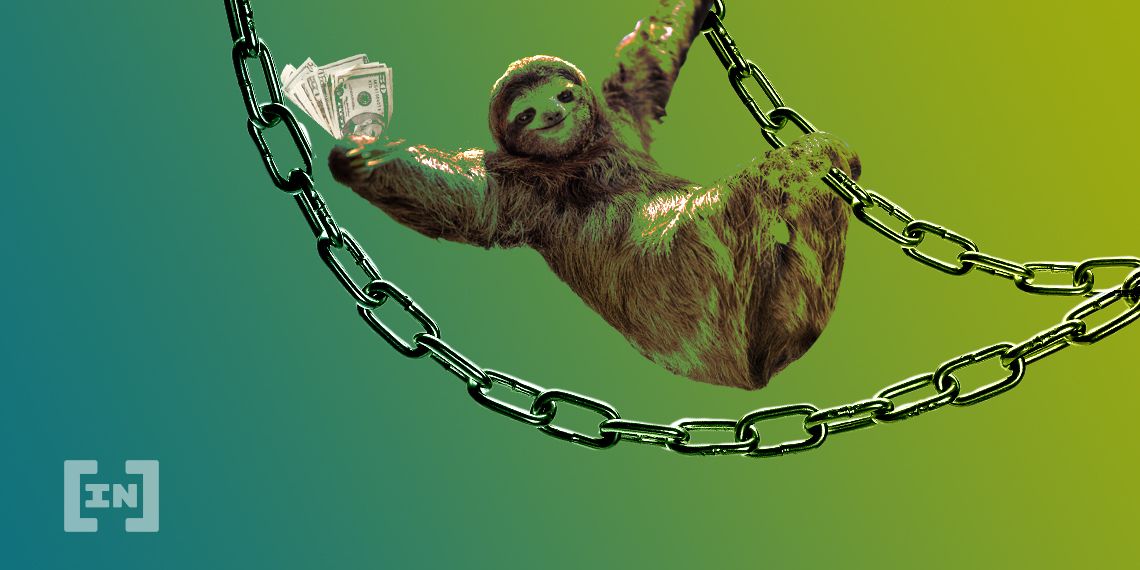 On tZERO's Radar
Noursalehi went on to describe a landscape in which more than 200 companies and/or assets have been tokenized to-date. While many of them don't meet the criteria for tZERO based on standards such as size and quality, that doesn't mean the company hasn't set its sights on expanding the lineup.
"[We] do see the biggest opportunity and interest in real estate and pre-IPO companies. Each day, more companies are recognizing the value of asset digitization and we expect interest to continue to accelerate as the ecosystem grows."
He also told us which cryptocurrencies he was eyeing for the tZERO platform.
"Out of cryptocurrencies, we are particularly interested in the ones that are looking to be involved in digital securities like Tezos and Ravencoin."
Bitcoin Bump
The fact that the
bitcoin price
is back in bullish territory doesn't hurt, either. Noursalehi told us,
"Even though cryptocurrencies and security tokens are different, the more interest and understanding there is of bitcoin, the better it is for the entire blockchain space. There may be some positive benefits but these private digital securities are completely different from cryptocurrencies other than they share a similar technology infrastructure."
In addition to its alternative trading system, tZERO also boasts a Crypto app, which saw its user base grow by 11% in August. Noursalehi said that tZERO will soon be adding public stocks to its lineup as well:
"The tZERO Crypto app trades cryptocurrencies, which at this time include bitcoin, Ethereum and Ravencoin. Our goal is to combine these experiences both on the web and apps to trade both digital securities and cryptocurrencies. There is also a good chance that we will add traditional public stocks to this trading experience."
Noursalehi on Kraken, India and More
In recent days, Kraken
received the green light
to become a regulated crypto bank by the state of Wyoming, which drummed up a great deal of excitement in the space. Noursalehi shared his thoughts on the development, saying,
"We congratulate Kraken on receiving the regulatory approvals to become a bank in the U.S. Currently, we do not have plans to become a bank. Perhaps we can collaborate with Kraken on the custody of digital securities."
The tZERO chief also commented on the state of the crypto markets
in India
, where the government is reportedly crafting a bill to block cryptocurrency trading in the country. He said:
"I believe that governments should not play a role in deciding what technologies people should and should not use. That said, it is too late for a country or even countries to stop the adoption and advancement of bitcoin and blockchain technology. Note, however, that tZERO is focused on utilizing blockchain technology to transform capital markets."
On that note, tZERO has yet another platform that it plans to unveil in the near future, according to Noursalehi.
"We expect tZERO Markets to launch its services in a couple of months. Stay tuned!"
Disclaimer
All the information contained on our website is published in good faith and for general information purposes only. Any action the reader takes upon the information found on our website is strictly at their own risk.