Twitter stocks have risen 8% since the major data breach the company suffered last week. The social media platform revealed a record increase in users in the second quarter and added a staggering $1 billion to its market capitalization during this period.
Although users came in droves likely due to the extra spare time of being in lockdown, advertising sales dipped 23%. The company valuation seems to be unaffected by the massive security breach that it suffered which involved many prominent accounts.
Twitter's Dancing Numbers
Twitter has been around for fourteen years now, and its user base has grown steadily during this time. In the beginning, many heralded Twitter as the 'Facebook-killer,' but this prediction never fully materialized.
A handful of new social media platforms have sprouted up over this time which have overtaken Twitter in terms of user numbers, like Instagram, Snapchat, and TikTok.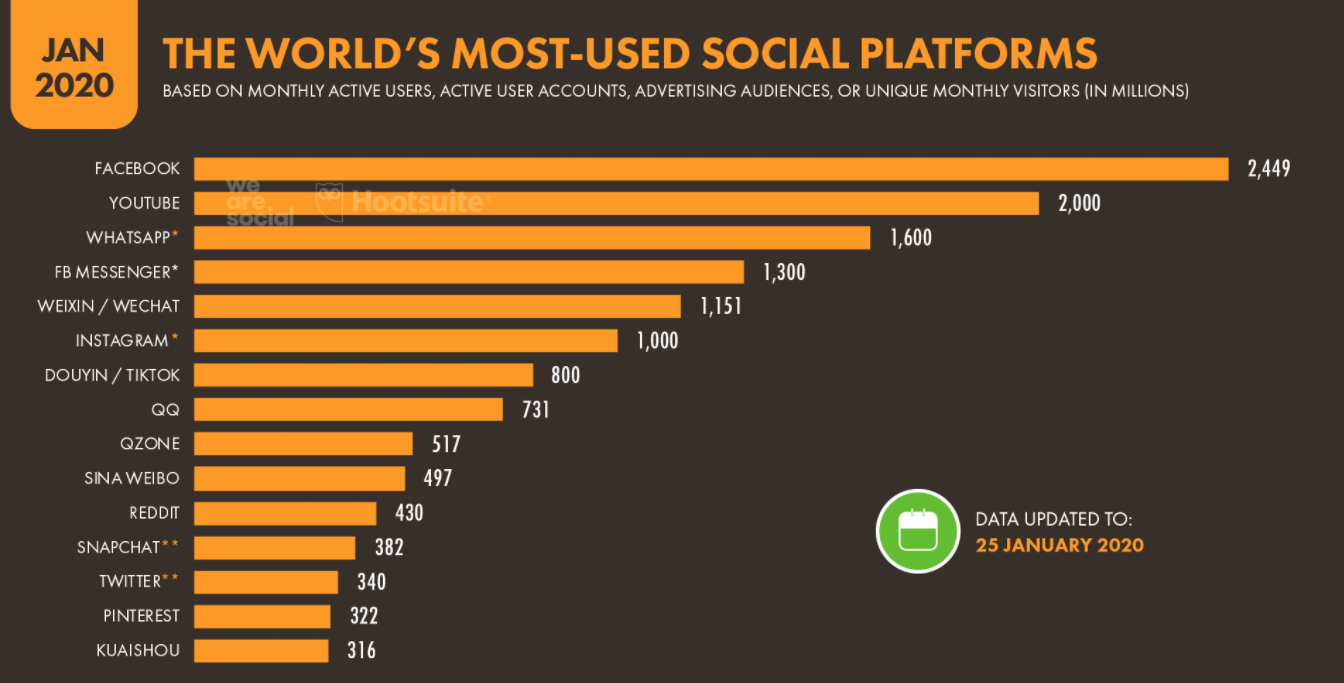 The Advantages of a Pandemic
Twitter grew its average daily active user base by 34% year-on-year to 186 million, adding 20 million users in April, May, and June alone.
The robust growth followed a previous 24% increase in its users to a total of 166 million during the first quarter.
Spikes in growth like this might be enough to explain the surge in stock prices, but not all the numbers are green.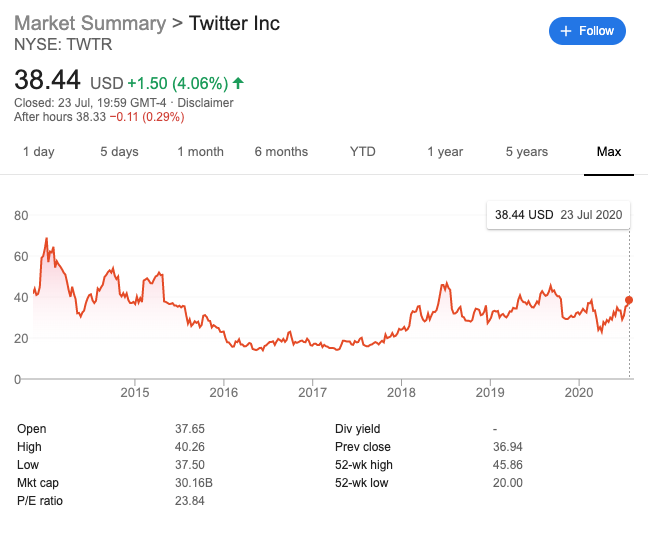 Twitter's revenues fell 19% as advertising sales tumbled 23% due to the coronavirus pandemic. The total revenue was $683 million, far from the estimated $705 million.
For comparison, during the same quarter in 2019, Twitter posted a net income figure of $1.1 billion. During the same quarter in 2020, it has posted a net loss of $1.2 billion.
Weirdly enough, the stock market's views on using revenues in order to value a company are a bit skewed.
Why Are People Tweeting Now?
Twitter executives say that the latest increase in users is due to people signing up to join a global conversation about current events and engage with new product improvements. As CEO Jack Dorsey said in his quarterly shareholder letter:
The elevated usage of our service presents a tremendous opportunity to serve the public conversation and to be where even more people go to see what's happening.
When asked about the reasons behind people joining Twitter now, Dorsey said:
People continue to come to Twitter to learn about and participate in conversations focused on systemic racism, Black Lives Matters, Covid-19, and the reopening and reclosing of economies all around the world.
Dorsey took time to subtly shill Twitter, exposing the concerns of many brands boycotting Facebook due to hateful content. According to him, this could end up benefitting Twitter, which has a long history of efforts to curb misinformation and incendiary content.
We are showing our commitment of service to the public conversation by our actions, and advertisers are definitely taking note.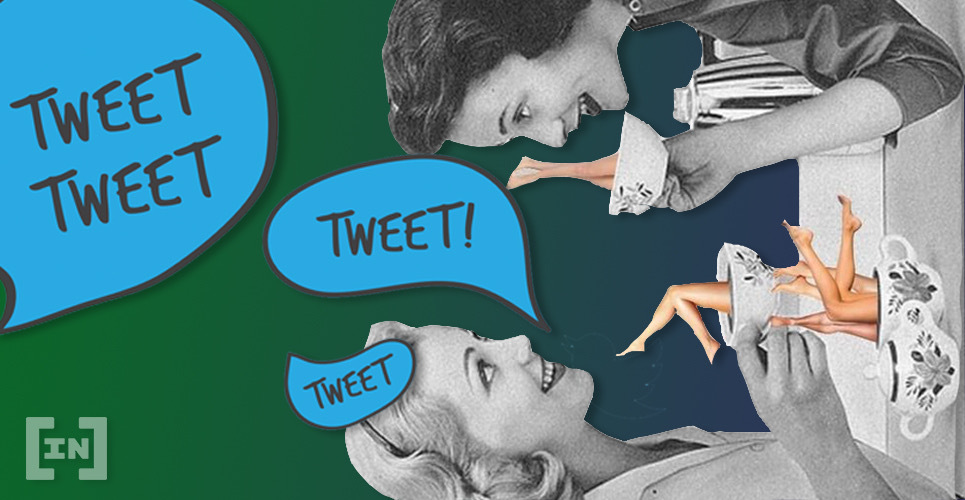 The Twitter Hack And Its Consequences
The infamous Twitter hack of mid-July compromised the credibility of the microblogging company. It also eroded the journalistic authority of major news outlets—almost all of which wrongfully referred to it as a 'Bitcoin hack.'
Twitter said in a statement on Thursday that 130 accounts were targeted, although not all of them were compromised.
To recap:
🔹130 total accounts targeted by attackers
🔹45 accounts had Tweets sent by attackers
🔹36 accounts had the DM inbox accessed
🔹8 accounts had an archive of "Your Twitter Data" downloaded, none of these are Verified

— Twitter Support (@TwitterSupport) July 23, 2020
The hack brought up the debate of centralized platforms like Twitter, used by nearly every global leader and government. The hackers took over high-profile accounts and tried to get users to send them Bitcoin.
The FBI has launched an investigation into the incident and the American Congress is requesting answers from Twitter's management.
Tough day for us at Twitter. We all feel terrible this happened.

We're diagnosing and will share everything we can when we have a more complete understanding of exactly what happened.

💙 to our teammates working hard to make this right.

— jack (@jack) July 16, 2020
CEO Jack Dorsey touched on the incident in a tweet on Wednesday evening, calling it a 'tough day for us at Twitter.' He tweeted:
We all feel terrible this happened. We're diagnosing and will share everything we can when we have a more complete understanding of exactly what happened.
Nothing Can Stop the Stock Market
It's hard to explain why Twitter shares didn't plummet hard after the hack. Dmitri Alperovitch, co-founder of the cybersecurity company CrowdStrike described the incident as "the worst hack of a major social media platform yet."
It's also difficult to make sense of the fact that a company that's posting a net loss of $1.2 billion also sees its stocks going up.
The case of Twitter might be the clearest indication so far that the traditional financial system is broken.
Central bank printers are smoking hot, and that extra cash is finding its way into propping up stocks and digital assets.
Disclaimer
All the information contained on our website is published in good faith and for general information purposes only. Any action the reader takes upon the information found on our website is strictly at their own risk.