PornHub models will now be able to use the TRX-based U.S. dollar Tether to receive payments. The adult website added numerous new payment methods today in response to earlier PayPal restrictions.
In November, global payment giant PayPal announced that it would no longer provide its services to PornHub. According to a New York Post report, in a statement from PayPal, the company explained that it terminated services because the adult website had made 'certain payments' without its permission.
BeInCrypto reported that TRON founder Justin Sun encouraged PornHub to add USDT to support its models at the time. He was ridiculed by some at the time for the following tweet:
.@Pornhub accepts $TRX payment. We need to add USDT-TRC20 supports too. #TRON #TRX https://t.co/2cK6jgqP3e

— Justin Sun (@justinsuntron) November 14, 2019
TRON's Adult Use-Case
As per a recent post to its blog, PornHub looks like it took Sun up on his idea. Citing PayPal's decision to halt payments, the adult website just announced a handful of new payment methods aimed at addressing the issue of model payments. Among these new options is USDT, a controversial stablecoin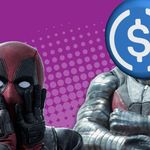 One of the perceived drawbacks of cryptocurrency is the price volatility, value wildly spikes and falls, discouraging many people from... More created by the Bitfinex cryptocurrency exchange.
Heads up Models! We just added USDT, @CosmoPayment & more to our Payment Method options!
Click here for details: https://t.co/LgyZuMasd4#USDT #Cosmopayment pic.twitter.com/BcnzK5Z6RN

— Pornhub Model Help & Updates ✈️ XBIZ LA + AVN 2020 (@PornhubHelp) January 22, 2020
The post gives a reasonably detailed explanation about how models can set themselves up using TRX-USDT. It shows them where to download the TRONLink wallet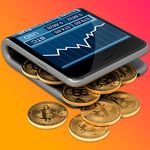 There are many different types of cryptocurrency wallets. Still, unlike the physical wallet in your back pocket, a cryptocurrency wallet... More application, allowing direct payments in the stablecoin between the website and those working for it.
As well as Tron-powered USDT, models will be able to use Cosmo Payment. The payments company was created specifically to provide services for the adult industry. There are also new direct deposit options for models working out of Australia and Puerto Rico too.
Naturally, Justin Sun was quick to promote the news. In the following tweet, he describes the models affected as 'the victims of centralized payment platforms like PayPal.'
If you're on @Pornhub, stop what you're doing. #USDT is now an option for models on Pornhub! Pornhub is using USDT-TRON to support models seeking payment solutions. This is a brilliant way to support the victims of centralized payment platforms like PayPal. #TRON #TRX https://t.co/qwpMf0LgmS

— Justin Sun (@justinsuntron) January 22, 2020
Deja Vu
PornHub has previously experimented with other digital assets. However, usage never really took off. The privacy coin Verge famously did a deal with the adult entertainment company in 2018. Mashable reported the addition of the obscure cryptocurrency PumaPay in the same year.
Interestingly, Verge (XVG) pumped hard on the news that PayPal had stopped working with PornHub last November. The price of the privacy-focused coin surged 33 percent and volume increased by a massive 168 percent. However, rather than a sudden growth of organic usage, the price action was most likely caused by those speculating on the impact of the PayPal restrictions given the earlier partnership.
---
Do you want to BeInCrypto? Join our Telegram Trading Community for exclusive trading signals, educational content, discussions and project reviews! Images courtesy of Shutterstock, Trading View and Twitter.