Travelers booking a holiday now want to check out their room in the metaverse first. They want to do this from home before they commit. And please PLEASE don't talk to them on their stay.
Instead of the pandemic making travelers desperate for social contact, wild parties, and general debauchery, it has actually had the opposite effect. In fact, it has made them into anti-social hibernating bears who only want to interact with robots.
Travelers also don't want to cope with any surprises, like an actual human talking to them.
This is according to new research by Oracle Hospitality. The report shows that travelers now have a strong aversion to people. They don't want to be 'shook' by having to interact with other sentient beings.
Travelers – Don't Talk to Them
According to the report, travelers recoil at the thought of talking to staff at a hotel. A whopping 73% of people surveyed want hotels to offer tech that helps them to have less contact with hotel workers. They also didn't want much to do with other guests.
The report says, "Nearly three-quarters of travelers want to use their mobile device to manage their hotel experience, including checking in and out, paying, ordering food, and more. This is good news for hoteliers looking to tech to manage through the staffing shortage without hurting guest engagement and service."
Daily room straightening is fast going out of fashion. Nobody wants staff to touch their stuff. Just under a quarter wanted their room cleaned every day, the majority couldn't care less.
Travelers also want digital art in the room that is based on their taste, which they can report beforehand when booking.
When ordering room service or signing onto a streaming service like Netflix, travelers want a hassle-free transition. "45% said on-demand entertainment access that seamlessly connects to their personal streaming or gaming accounts is their #1 must-have during their stay."
Travelers Want No Touch Zones
The survey also showed that travelers want to eliminate the 'touch' from the industry.
43% want voice-activated controls for all in-room amenities (lights, locks, curtains, temperature).
The report also says that travelers want to personalize their journey. They will do this "by picking their exact room and floor and paying for only the amenities they want – and even wanting to pre-screen properties in the metaverse."
Travelers want a hotel model that lets them pay for what they use. They will pay more to choose the view, the room and the floor; to arrive early/ late; to use the spa or fitness center (or not).
Alex Alt is the senior vice president of Oracle Hospitality. "The pandemic has established technology's role in the guest and associate journey, and the industry is never going back. Whether a hotel organization has two properties or 2,000, guests are looking for the highly digital, self-service experience they have come to expect in other parts of their lives, from banking to ordering food. For hoteliers to meet these demands, especially with constrained property staffing, they need systems that will enable them to quickly adapt, 'plug in' new services, and better and more efficiently serve a diverse group of travelers."
People. Ew.
73% of travelers are more likely to stay at a venue that offers self-service tech. A large chunk of these want staff only upon request.
39% want to order food using their phone. 49% want contactless payments. And some of these want to pay in crypto.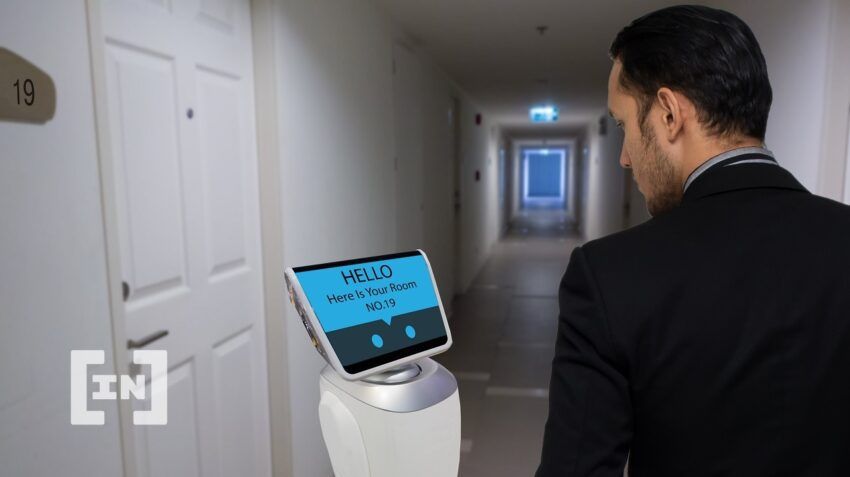 Hoteliers
Hoteliers were also surveyed. 96% of these are now scrambling to invest in contactless technology. 62% are installing "a fully contactless experience." This included getting rid of the front desk completely.
Just under half of the hotel executives said seamless in-room entertainment is another thing they are scrambling to implement.
Of course, hotel owners are damn delighted. In a staffing crunch, where business owners have to fight to get someone, ANYONE, to work for them, this is blissful news. Installing tech means that hotel owners can get rid of staff. Staff tend to need things like toilet breaks and food, and holidays where they can have little to no interaction with staff.
Got something to say about travelers or anything else? Write to us or join the discussion in our Telegram channel. You can also catch us on Tik Tok, Facebook, or Twitter.
Disclaimer
All the information contained on our website is published in good faith and for general information purposes only. Any action the reader takes upon the information found on our website is strictly at their own risk.