With Binance set to ban Americans starting in mid-September, investors are trading cryptocurrencies that aren't approved for the new Binance US platform at a much lower rate. With only a handful of cryptocurrencies to be added to the American branch, the altcoin market could see some significant turbulence in the coming month.
Around 30 weeks ago, Binance revealed 30 new assets it is actively considering adding to its new US exchange. The list released by the world's leading cryptocurrency exchange stirred significant controversy since some leading altcoins, like Monero (XMR), were noticeably absent.
The Binance US list thus far includes cryptocurrencies like Nano (NANO), Vechain (VET), Waves (WAVES), Zilliqa (ZIL), and Basic Attention Token (BAT). Former liquidity management expert at Ripple, Catherine Coley, will be the chief executive of Binance's American branch.
Support BeInCrypto by creating a free account on the Binance exchange to trade cryptocurrencies on the world's largest cryptocurrency trading platform by volume.
Cryptocurrencies not slated for Binance US, however, are seeing their trading volume dry up since they will not be available to Americans for the foreseeable future. Given that most traders rely on Binance for trading volume, and that Americans make up 30-40% of all traffic, this will likely cause severe blows to most of the altcoin market.
US people getting the boot from Binance around a month from now

I'd think twice about touching anything that's not being considered for Binance US

Volumes drying up by the day…

— Moon Overlord (@MoonOverlord) August 25, 2019
Just a brief look at the current state of altcoin-to-BTC trading on Binance gives us a hint of what's to come. Many of these same cryptocurrencies have been around since at least 2017.
BitShares (BTS) has a paltry 12 BTC in trading volume.
Siacoin (SIA), one of the older cryptocurrencies, has just 10 BTC in trading volume.
WINK (WIN), Tron's latest dApp and a BInance IEO, has only 4.87 BTC in trading volume.
Golem (GNT), another older cryptocurrency, has just 12 BTC in trading volume.
Nucleus Vision (NCASH) is up 7% with only 43 BTC in trading volume.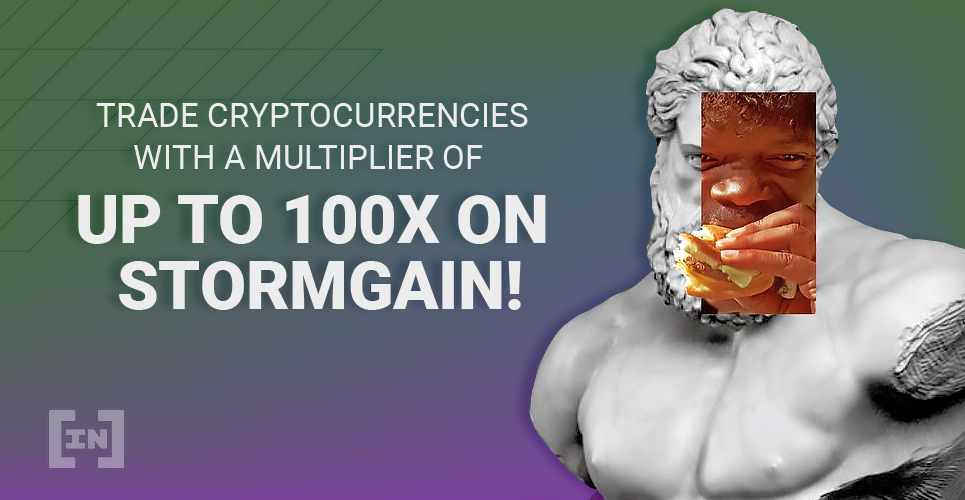 The list goes on. In short, many altcoins are frankly dying on Binance and dwindling in trading volume by the day. With most being boxed out of the American market now, the likelihood is that most will fall to irrelevance. Perhaps this is the 'altcoin purge' that everyone was expecting in 2018—those altcoins which have not kept up with regulatory requirements or having functioning mainnets might finally go bust completely.
Do you believe the Binance ban will have a significant impact on the entire altcoin market? What do you expect will happen? Let us know your thoughts in the comments down below. 
Buy and trade cryptocurrencies with a 100x multiplier on our partner exchange, StormGain.
---
Images are courtesy of Shutterstock, Twitter.
---
Do you want to BeInCrypto? Join our Telegram Trading Community for exclusive trading signals, educational content, discussions and project reviews! Images courtesy of Shutterstock, Trading View and Twitter.