Crypto News: How the mighty are fallen as Sam Bankman-Fried goes from hero to zero, DOGE dealing in Turkey outstrips Ethereum and Bitcoin combined, and the XRP Army goes on maneuvers.
FTX CEO Down to His Last Billion
Hubris. Arrogance. Self-important. Some of the epithets directed towards Sam Bankman-Fried following the demise of FTX.
The unraveling of an empire can be traced back to a tweet sent by influencer Ben Armstrong, alias BitBoy. Armstrong, not one to shy away from controversy himself, let rip with this tweet.
But the cracks began to show last weekend when Binance CEO CZ startled the crypto market by announcing he was liquidating his exchange's position in FTT. That, of course, is the native token of FTX.
Reports had revealed that FTX's sister company Alameda had assets worth $14.6 billion.
The trading firm's biggest asset was revealed to be $3.66 billion in locked FTT, while $2.16 billion worth of FTT collateral is the third-largest asset. This meant over $5 billion of Alameda's assets was is FTT, raising concerns about the firm's solvency.
There has long been suspicion of the true relationship between FTX and Alameda Research. These suspicions have now been borne out with the bankruptcy action entwining both businesses.
Changpeng Zhao explained that the FTT tokens Binance was offloading were part of the $2.1 billion equivalent in FTT and BUSD tokens that it got after exiting FTX equity last year.
That decision triggered a cascade of selling as fears rose about FTX's solvency. The FTT token shed 7.6% in the first 24 hours, but that was just the start of the landslide that saw the token dump 80% by the end of the week.
The crypto news took a bizarre twist when it emerged that CZ made an offer for Binance to take over FTX. That offer lasted less than 24 hours once FTX's financial position became clear.
Farewell to FTX
On Nov. 10, SBF issued a public statement (well, he tweeted, which is as good as). "I f**ked up," he said. Which, as understatements go, is up there with "Houston, We've had a problem."
And as this story was going to press, news broke that Bankman-Fried had stepped down as CEO after the company filed for Chapter 11 bankruptcy with liabilities estimated between $10 billion and $50 billion.
Incidentally, while SBF has seen his net worth fall 94%, from $15 billion, he's still worth over $1 billion. So maybe don't feel too sorry for him.
DOGE-y Dealing in Turkey
The Elon effect took an unexpected turn this week with crypto news from Turkey (the country rather than the bird – it's not Christmas just yet).
Apparently, the Turks trade more Dogecoin than Bitcoin and Ethereum combined due to the economy taking a stuffing.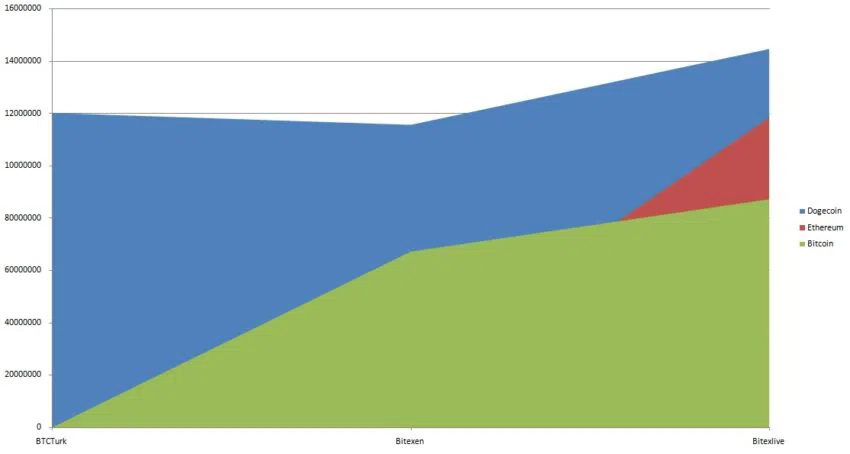 Trading volume data over the last 30 days from the top three exchanges show that Dogecoin has seen over $380.3 million traded. BTC and ETH, respectively, amassed trading volumes of $154.4 million and $142.6 million.
Crypto Coin News
Despite a dismal week for price action, a few tokens managed to buck the downward trend. ConstitutionDAO (PEOPLE) was the leader, chalking up an impressive 27% weekly gain. However, the vast majority faced collapse.
Unsurprisingly, at press time, FTX's FTT token was down a thumping 86% on the week. Curve DAO Token (CRV) price decreased by 32.13% and Huobi Token (HT) plummeted 30%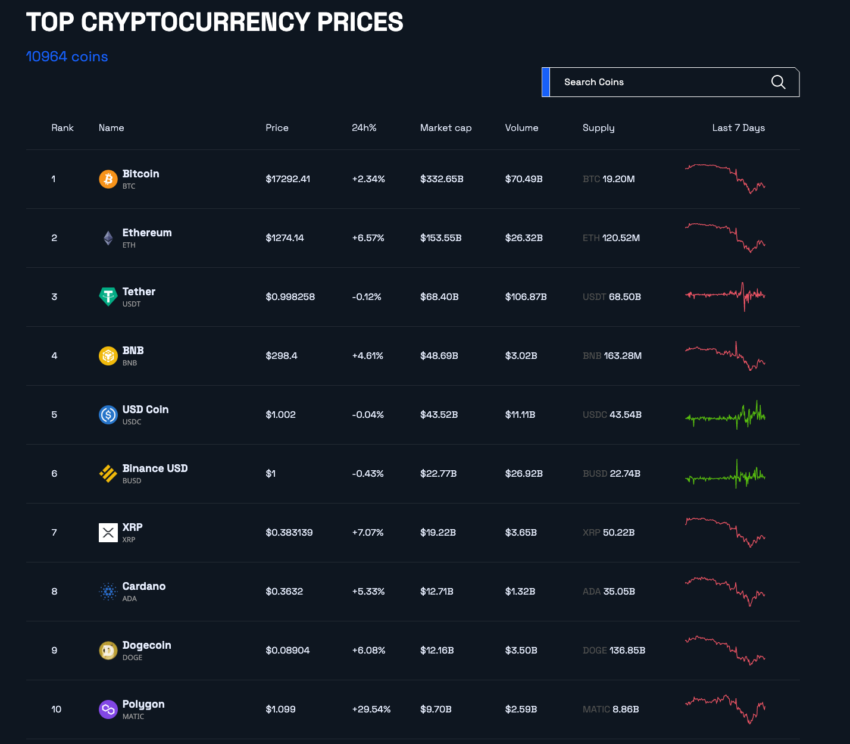 It's All to Play For
The FIFA World Cup kicks off in just over a week. With an anticipated global audience of over five billion, it is expected to serve as a showcase for greater crypto use.
Cryptocurrency adoption has grown faster in the Middle East over the past year than anywhere else, according to Chainalysis. Much of this has been stimulated by investments in the United Arab Emirates, a gulf country neighboring Qatar.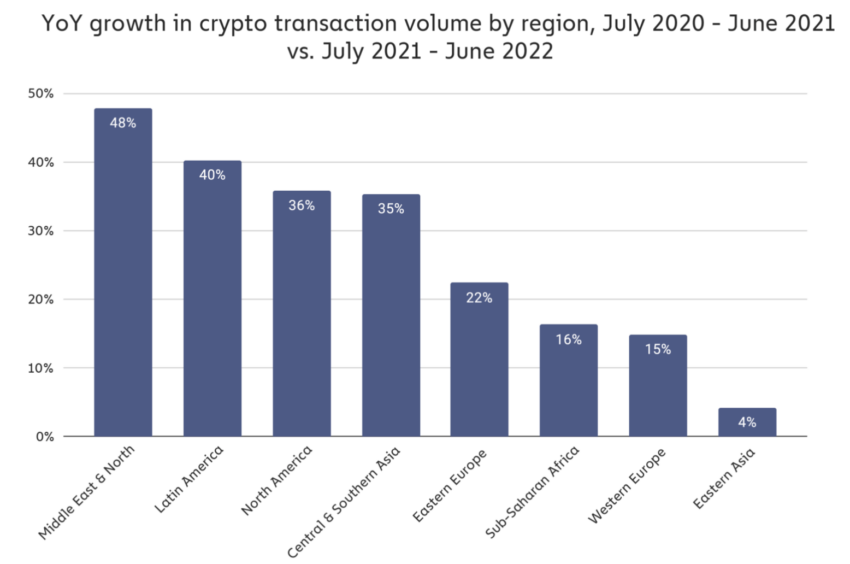 As the World Cup approaches, cryptocurrencies associated with the sport have also been surging.
The most notable has been Chiliz (CHZ), the token behind Socios.com, which has partnered with many major football clubs. Over the past two weeks, the price of CHZ has risen nearly 43%.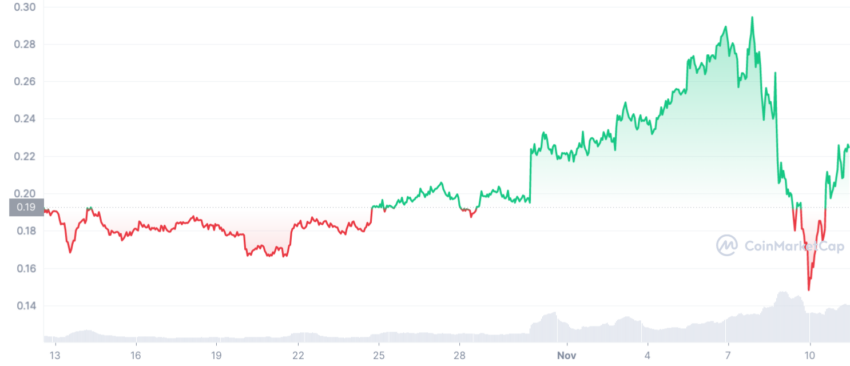 Ripples Across The Pond
The XRP Army had reasons to cheer last week as its troops were bolstered by news that crypto exchange Coinbase and Wyoming-based decentralized autonomous organization, VeriDAO had lent support.
Even crypto influencer BitBoy (him again), who has criticized the XRP community in the past, is now trying to get a piece of the action. He recently shared screenshots showing he applied for the role of Director of Strategy and Operations for Ripple Labs.
Armstrong even called himself the Supreme Leader of the XRP Army, saying he had changed his views about the community. He was, of course, joking. At least, that's what he said after his application was rejected.
Crypto News: Token Gesture
Non-fungible tokens (NFTs) took a nosedive, in line with the rest of the market, with one collector announcing the sale of his entire collection to the highest bidder.
Failing that, Deepak Thapliyal said the collection would be placed in a fractional DAO, where 80% of ownership would be sold to the community. The asking price is 8,000 ETH, or roughly $10 million at the current Ethereum prices, in case you're feeling flush.
Crypto News, Socially Speaking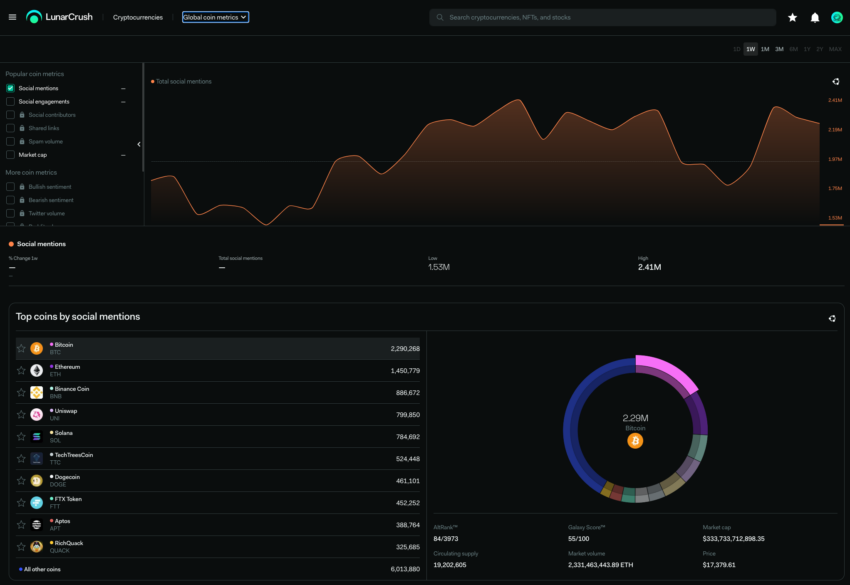 Bottom's Up for ADA
And finally, our senior crypto analyst Valdrin Tahiri gave his price predictions for Cardano (ADA), which could be confirming a market bottom.
Disclaimer
All the information contained on our website is published in good faith and for general information purposes only. Any action the reader takes upon the information found on our website is strictly at their own risk.