The cryptocurrency market in the island nation, Indonesia, is fast developing into one of the most important markets in Southeast Asia. And local blockchain marketing company ICN (Indonesia Crypto Network) is one of its biggest proponents.
Before local exchanges began to pitch their tent in Jakarta and Java, Indonesian cryptocurrency investors were deemed to be scant in numbers, scarce, and not sizable enough for some data collection purposes. Fast-forward half a decade later and there are more cryptocurrency traders than there are stock market investors in the country.
With more than sixty-six percent of the whole country still unbanked, there are only more possibilities for growth and more spaces to be occupied as blockchain businesses multiply on the island.
Cryptocurrency in Indonesia
With more than 273 million people spread across the most populous group of islands in the world. Indonesia is fertile ground for tech and businesses of any sort should they gain enough traction.
"Traction", however, appears to be the biggest problem in Indonesia's cryptocurrency space. Until now. For a country with more than two-thirds unbanked citizens, cryptocurrencies appear to be a seamless and ready alternative to the stress that comes with the registration and management of fiat currency.
During the Covid19 pandemic in 2020, when cryptocurrency transactions began to gain more visibility in less crypto-oriented nations like Indonesia, about 4 million of the country's citizens were estimated to be holders of BTC or other cryptocurrencies. Eight months after the survey, Indonesia had more than gained 2.5 million new investors – an increase of at least 62%.
The quick spike in development is not expected to peter out any time soon. Instead, its growth is only just beginning. Every new data set concerning cryptocurrency in the nation points to the fact that Indonesia's cryptocurrency scene is just on the verge of a massive explosion. When just last year about 4 million Indonesians were considered to be cryptocurrency enthusiasts, data from Pintu, a local cryptocurrency exchange, is suggesting those numbers have already doubled.
Also helping cryptocurrency development in Indonesia is clear regulations. The government's position on cryptocurrencies is not ambiguous. Rather than clamping down on cryptocurrency developments like other nations in the region, the Indonesian government is instead particular about creating a thriving environment for the burgeoning cryptocurrency industry. One way the government plans to do this is to increase measures to counter fraudulent cryptocurrency transactions.
Currently, cryptocurrency tokens like Bitcoin, Ethereum and Dogecoin are legalized assets and commodities in Indonesia which can be traded by the citizens but can't be used as a means of payment in the country yet.
Spaces for cryptocurrency growth in Indonesia
Indonesia's teeming population is a plus for any ambitious business seeking new audiences, but it is not its only attraction. The country's demography is just as attractive. Especially when it comes to cryptocurrency and blockchain spaces.
When Indonesia's cryptocurrency sector is qualified as "promising" — it is more than just a moniker. The country's age statistics for digital asset investors remain one of the brightest indicators of massive impending growth.
The majority of the 7.7 million Indonesians who are considered active cryptocurrency traders or investors are estimated to be between 18 and 34 years of age. A good percentage of this group is still in their late teens, including college students who invest in the hopes of making good profits or good passive income in the future.
According to local cryptocurrency asset platform, Pintu, 71 percent of Indonesian cryptocurrency traders have an average order size of about $200, a number that is even more indicative of its young demography. The heavy involvement of Indonesia's youth is significant encouragement for new blockchain businesses looking to enter the country. Taking into consideration the share of teenagers involved in cryptocurrency, the future cannot be more promising.
ICN and Indonesia's Biggest Players
Indonesia's cryptocurrency presence might be at a skyrocketing high, but there is more to its growth than meets the eyes. One of the most important influencers especially in grassroots campaigns in the past five years of Indonesia's bustling cryptocurrency history is ICN – the Indonesia Crypto Network.
ICN is the leading cryptocurrency multimedia company in Indonesia and has worked with almost all the key figures in the country's cryptocurrency scene. The blockchain marketing company has specialized in user acquisitions and intelligent campaigns since its creation in 2017 and is thus quite influential in Indonesia's recent cryptocurrency resurgence.
ICN has worked with local exchanges like Indodax to important international players like Binance and the Tezos network. Indonesian cryptocurrency users are steadily on the rise, and ICN is one of its biggest influencers, pulling the strings and helping interested blockchain firms get Indonesian audiences.
The blockchain marketing company also aggregates news and analytics across a number of exchanges worldwide to a fast-growing and hungry Indonesian audience. Sitting on top as one of the three most popular cryptocurrency sites in the country, ICN has established itself as a necessity for new cryptocurrency businesses concerned with growth.
Aside from ICN, cryptocurrency exchange Indodax and trading platform Pintu, are similar key players in Indonesia's cryptocurrency scene. Beginning in 2014, Indodax is Indonesia's largest cryptocurrency asset platform, with more than 4.5 million accounts. Pintu, on the other hand, has been active for barely a year but is growing at an impressive rate.
The cryptocurrency landscape in Indonesia is fast evolving. Businesses are finding their way into their bustling and promising future. Firms like ICN, Indodax, and Pintu, are at the helm of its emergence, ushering Indonesia into a new era of cryptocurrency awareness. It will be interesting to see what the future holds for the island's cryptocurrency growth.
Disclaimer
All the information contained on our website is published in good faith and for general information purposes only. Any action the reader takes upon the information found on our website is strictly at their own risk.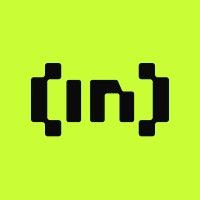 BeInCrypto Team comprises a diverse group of experienced journalists, analysts, and crypto enthusiasts dedicated to delivering the latest news, insights, and analyses in the...
BeInCrypto Team comprises a diverse group of experienced journalists, analysts, and crypto enthusiasts dedicated to delivering the latest news, insights, and analyses in the...
READ FULL BIO
Sponsored Sponsored