The number of issued USDT by the
Tether
Treasury exploded in the first half of 2019. However, it has since stalled alongside
Bitcoin
's own price.
There was much buzz earlier this year about
Tether (USDT)
issuances and Bitcoin's rising price. If you recall, Bitcoin hit $13,000 in late June but has since tumbled quite a ways down. Interestingly, this tumble downwards seems to coincide with the stagnation of USDT issuances.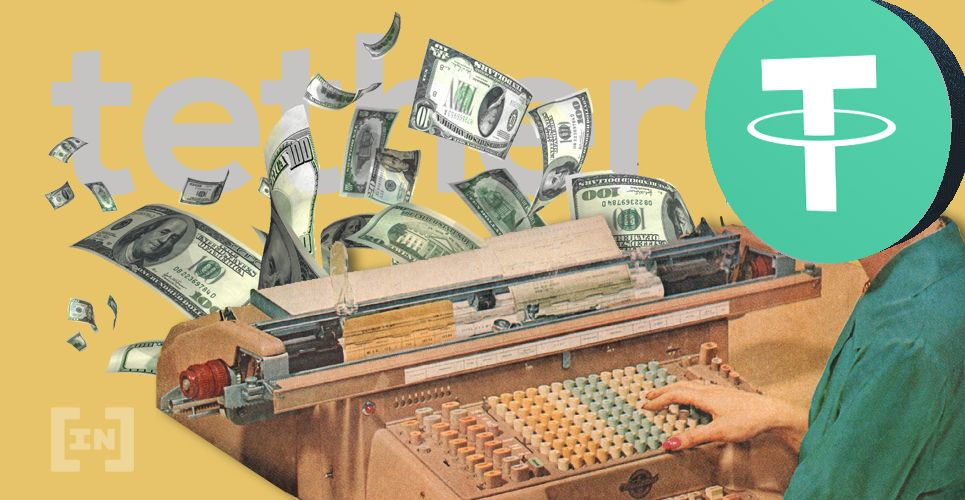 Tether Issuances Stagnate
The relationship between USDT and Bitcoin has been established for some time. BeInCrypto previously reported that Tether issuances seemed to correlate with
around 70% of Bitcoin rallies.
It is a shocking statistic that forces us to consider the impact of Tether on Bitcoin's price. Given that Tether has not seen any major increase in issuances since the late-June rally, is the situation really as clear-cut as it seems? Some have taken this stagnating issuance rate as an indication that the 'game is up' for USDT. With trading volume on Bitfinex dwindling, the Tether Treasury seems unwilling to issue any more USDT. One also cannot ignore the fact that Tether's stagnation in its issuances has correlated strongly with a relative choppiness in Bitcoin's price movements.
There's hardly any net issuance of USDT. Tether has nothing left to monetize. That's why they want to start issuing GLDT backed by bars of tungsten. pic.twitter.com/pUICB4WXMA

— Silver Watchdog (@Silver_Watchdog) November 20, 2019
Conversely, not all of Bitcoin's rallies can be explained by Tether. After all, Bitcoin's mega double-digit rally in late October saw the leading cryptocurrency rise some 30% on the daily — and that was
despite 
there being no Tether issuances whatsoever. If the largest single-day rally in years for Bitcoin was not provoked by Tether, it's a good sign for long-term fundamentals.
Bitcoin Continues to Hold Its Own
So, should we be concerned that the Tether Treasury has seemingly stopped issuing USDT? Considering that
Bitcoin
has been holding its own regardless, and still experiencing wild price swings, it seems that Tether doesn't pull all the strings. Tether issuances or not, Bitcoin has remained in the $8,000 zone for some time. It seems to be operating just fine independently of new USDT issuances. Perhaps we can expect an uptick in USDT again once the trading volume on cryptocurrency exchanges grows. However, in order for that to happen, we need some bullish momentum which may take some time.
---
Did you know you can trade sign-up to trade Bitcoin and many leading altcoins with a multiplier of up to 100x on a safe and secure exchange with the lowest fees — with only an email address? Well, now you do! Click here to get started on StormGain!
Disclaimer
All the information contained on our website is published in good faith and for general information purposes only. Any action the reader takes upon the information found on our website is strictly at their own risk.