Tether (USDT) lost its peg to the dollar during the steep decline in the prices of cryptocurrencies in May, leading to a substantial drop in the market value of one of the most used stablecoins.
Tether (USDT) remains the largest stablecoin by market capitalization in June 2022. Despite losing its peg, the stablecoin is among the top five digital assets by market capitalization. 
Tether closed the fifth month of the year with a market capitalization in the region of $72.5 billion, according to Be[In]Crypto research.
This was a 12% dip from the market cap on May 1. On that day, USDT saw a trading volume of $61.42 billion, corresponding to a market capitalization of approximately $83.16 billion.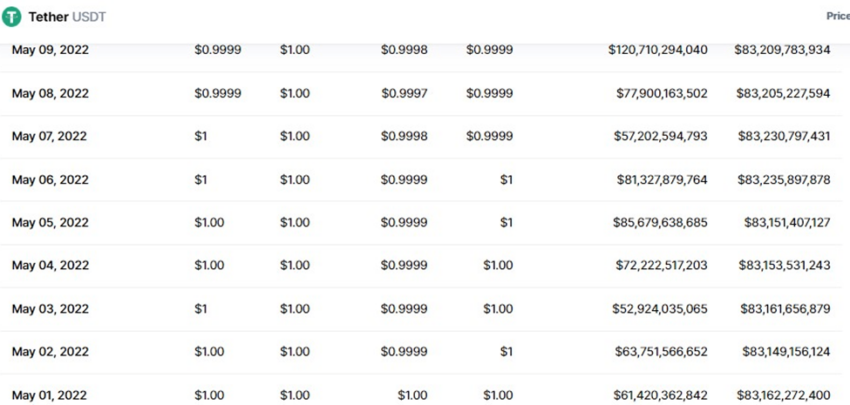 Why the decreasing market cap? 
Negative crypto market sentiment led many retail and institutional investors to dump digital assets around May 9. This had a huge impact on the USDT market cap.
Decreased investor interest in May was attributed to unfavorable geopolitical events, a stronger dollar, renewed interest for precious metals such as gold, and interest rate hikes which have led to a rise in the demand for government bonds and bills.
In May, the number of large transactions involving USDT reached a high of 19,510 at a price of $0.9747 on May 12.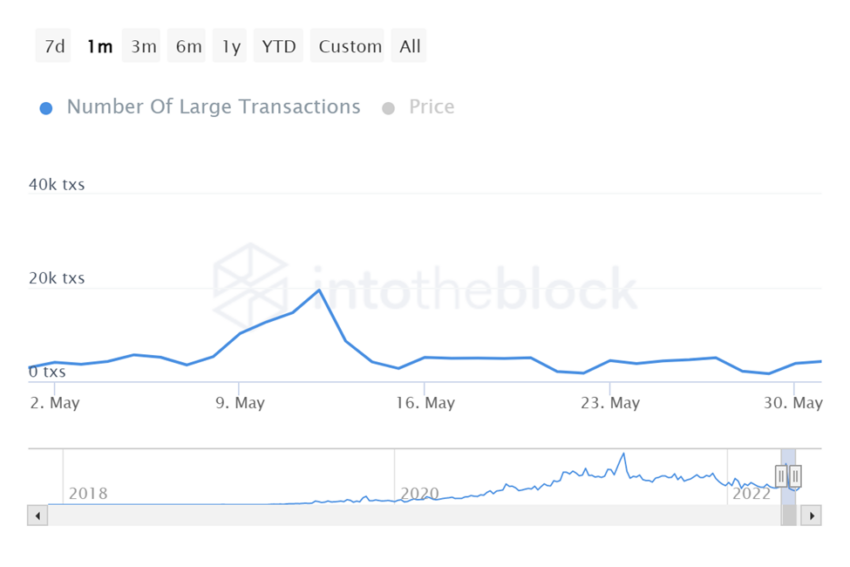 This corresponded with a large transaction volume of 31.8 billion USDT at the same price.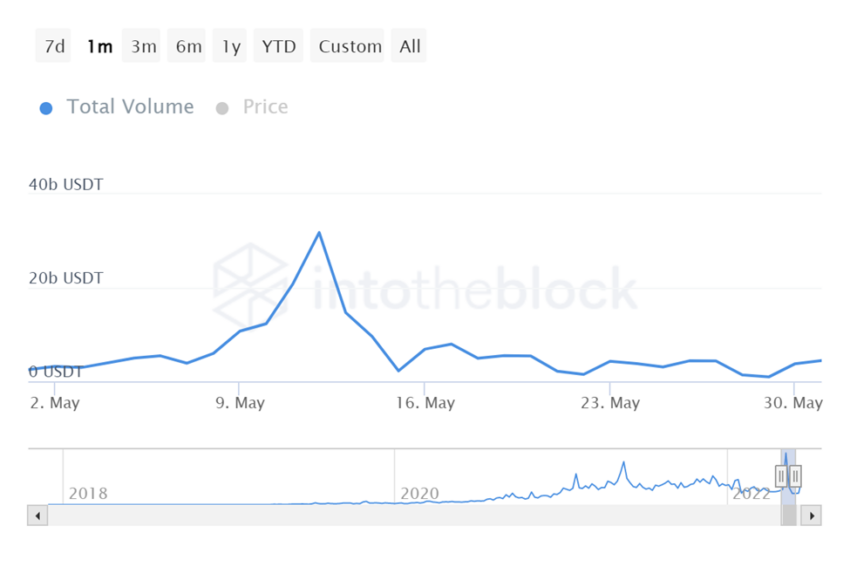 The transaction volume of 31.8 billion USDT multiplied by $0.9747 equaled $31 billion.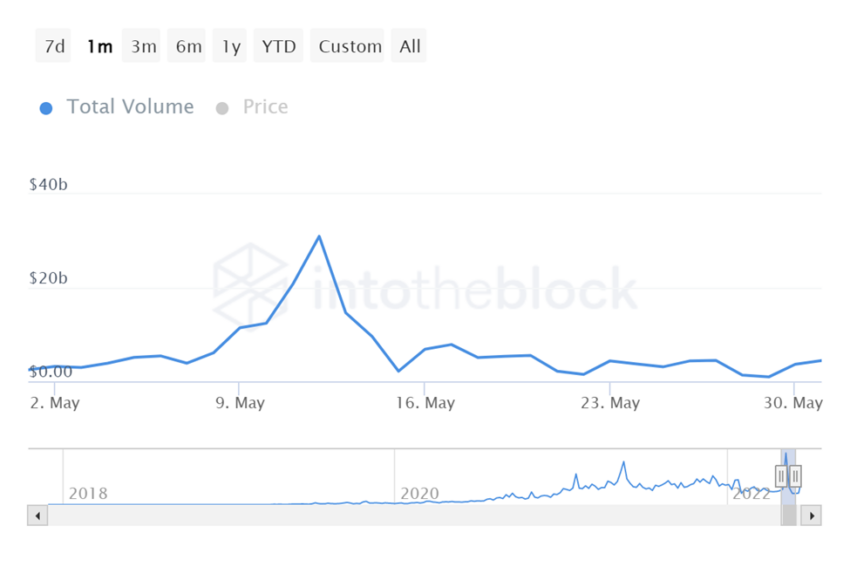 USDT opened on May 12 with a trading price of $0.9959, reached an intraday high of $0.9977, tested an intraday low of $0.9485, and closed the day at $0.9976.
Trading volume was around $141.05 billion and corresponded to a market capitalization in the region of $81 billion. This was a 2% dip in Tether's opening day market cap. 
Due to the bearishness of the market intensifying in the last two weeks of the month, USDT could not regain its peg to the dollar for the rest of May.
USDT price reaction
USDT opened on May 1, at $1, reached a monthly low of $0.9485 on May 12, and closed the month at a price of $0.9994.
Overall, this equated to a 0.06% decrease between Tether's opening and closing price in May.
Disclaimer
BeInCrypto strives to provide accurate and up-to-date information, but it will not be responsible for any missing facts or inaccurate information. You comply and understand that you should use any of this information at your own risk. Cryptocurrencies are highly volatile financial assets, so research and make your own financial decisions.