Bob Eco, the next phase of financial market evolution, has partnered with the motor vehicle giant Suzuki Jincheng in a revolutionary attempt to swap all of Africa's fueled motorcycles with electronic vehicles. 
Bob Eco combines blockchain technology with the requirements of securities markets to promote the liquidity of assets and the broader availability of finance. The project began its work of revolutionizing the world in 2017 as a small loan provider to individuals in the emerging markets.
However, soon the project realized 94.3% of all approved loans were used for taxi vehicle financing, which pushed Africa's underdeveloped economy towards threatening human and environmental health. 
By taking a more environmentally friendly and direct approach, Bob Eco changes its services from offering individual loans to providing electric motorcycles to local people on a lease-to-own basis. The successful endeavor of Bob Eco is expertly demonstrated by the fact that its riders save $1.23 on fuel a day and increase their take-home pay by over 46%. Moreover, they have partnered with Suzuki Jincheng, one of China's largest vehicle manufacturers, to help developing nations.
Suzuki Jincheng has been working on electric two-wheelers for several years, and Bob Eco has taken the manufacturing process to a lithium-powered electric vehicle for emerging markets. They have already started electrifying its two-wheelers and believe that by 2025 all Bob motorcycles will be environmentally friendly. 
"With this newly formed partnership, Jincheng Suzuki and Bob Eco entered a 600-billion-dollar market that is wide open (and ready for disruption)."
Pertaining to the partnership, Bob Eco has set up a manufacturing facility in China and has set up a semi-automatic assembly line, a highly efficient double-decker logistics facility, a showroom, and a dedicated quality control laboratory.
Bob Eco believes Electric Motorcycles have the potential to create a cleaner environment and sustainable economic opportunities in the poorer communities of African nations. Moreover, several studies suggest that electric vehicles are the fastest route in improving the adoption of inexpensive and clean energy transport in Africa.
Its offering includes two electric motorcycles, Bob Eco Model – X and Bob Eco Model – EAX100, the next generation of Lithium powered electric TukTuks (a traditional transportation vehicle), a tricycle, and a retro electric bike for the European market. The entire Bob Eco network is brought to the users with the help of Bob App that supports Ride-Hailing, Parcel Delivery, Food Delivery, and Large scale Agri booking. 
About Suzuki Jincheng
Suzuki Jincheng is a joint Sino-Japanese producer and manufacturer of motorcycles and scooters founded in 1994. The company is based out of Nanjing and is a joint venture between Suzuki and Nanjing Jincheng Machinery.
About Bob Eco
Bob Eco is the first for-profit social crypto enterprise that has embedded a social impact into the heart of its business. With employment creation as the priority, it offers asset finance across emerging markets to spur human potential. The project challenges the status quo and offers underserved people a frictionless opportunity to purchase a Bob motorcycle and start a stable income. 
Learn more about them here:
Website | Telegram | Twitter | Instagram| LinkedIn | Medium |
Disclaimer
All the information contained on our website is published in good faith and for general information purposes only. Any action the reader takes upon the information found on our website is strictly at their own risk.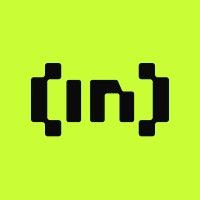 BeInCrypto Team comprises a diverse group of experienced journalists, analysts, and crypto enthusiasts dedicated to delivering the latest news, insights, and analyses in the...
BeInCrypto Team comprises a diverse group of experienced journalists, analysts, and crypto enthusiasts dedicated to delivering the latest news, insights, and analyses in the...
READ FULL BIO
Sponsored Sponsored