Many of the world's largest exchanges are incorporated in Special Economic Zones (SEZs), such as Binance in the Labuan Special Economic Zone in Malaysia or Bitfinex's in the Astana International Financial Center in Kazakhstan.
Special Economic Zones (SEZs) are business parks or cities with unique regulatory frameworks that differ from those of their home countries. There are more than 7,500 SEZs located in 70 countries.
The companies or agencies managing the zones often have some degree of regulatory autonomy. This allows companies operating in SEZs to deal with zone authorities directly. Instead of inefficient regulatory agencies associated with the central government.
Throughout 2021, SEZs have increasingly begun using their regulatory autonomy to attract cryptocurrency exchanges. Many new zones are targeting cryptocurrency as their primary industry has appeared.
In January, the Dubai Financial Services Authority unveiled a new regulatory framework for cryptocurrency exchanges. This new framework granted SEZs such as the Dubai International Financial Centre and Dubai Multi Commodities Centre the right to regulate exchanges themselves.
Several weeks later, Belarussian First Deputy Prime Minister Nikolai Snopkov made a similar announcement. He said that SEZ regulatory authorities would now have the right to directly regulate crypto-currency exchanges, bypassing the central government.
This means that exchanges located in SEZs, such as the ​​Belarus Hi-Tech Park, can now work directly with the zone's authorities for regulatory approval instead of going through the central government.
This summer, a similar scheme was announced in Iran. ICT Minister Muhammad Javad Azari Jahromi has officially announced plans to create a crypto-centric SEZ on Kish Island in the Persian Gulf. Since cryptocurrencies are illegal on the mainland, the zone will have unique regulatory leeway to manage officially sanctioned exchanges.
A double-edged sword
Regulatory independence is a double-edged sword that may sometimes lead to corruption. A government regulator in the Cagayan SEZ in the Philippines was arrested for allegedly accepting bribes in exchange for granting cryptocurrency exchange licenses.
Similarly, there are serious corruption concerns surrounding the development of a casino project in a Laotian SEZ, which seeks to establish itself as a hub for online gambling enabled by cryptocurrency.
SEZs are at the heart of the regulatory revolution surrounding the adoption of cryptocurrency. The road to adoption will, inevitably, be rough and bumpy.
Once several SEZs have success hosting exchanges, other zones will be sure to follow. SEZs have the potential to alleviate the regulatory burdens associated with crypto exchanges, easing investors' concerns.
One major reason behind this trend is the rise of work from home in the wake of the global pandemic. Many SEZs which relied on renting traditional office spaces saw their business models overturned. Cryptocurrency offers a plausible alternative for these zones. Work from home is here to stay, but so is crypto.
Disclaimer
In compliance with the Trust Project guidelines, this opinion article presents the author's perspective and may not necessarily reflect the views of BeInCrypto. BeInCrypto remains committed to transparent reporting and upholding the highest standards of journalism. Readers are advised to verify information independently and consult with a professional before making decisions based on this content.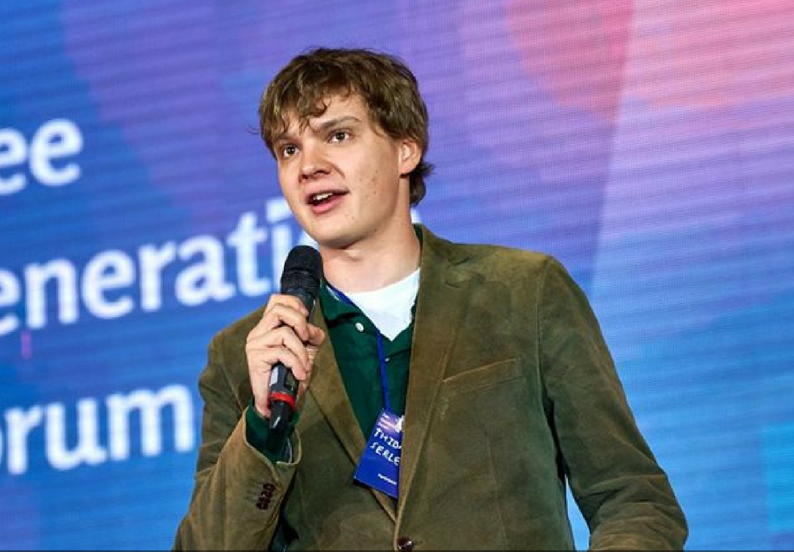 Thibault Serlet is Co-Founder and Chief Researcher at Adrianople Group. Thibault Serlet is Co-Founder and Chief Researcher at Adrianople Group. He is an expert on Special...
Thibault Serlet is Co-Founder and Chief Researcher at Adrianople Group. Thibault Serlet is Co-Founder and Chief Researcher at Adrianople Group. He is an expert on Special...
READ FULL BIO
Sponsored Sponsored