1. In Brief
Bitcoins price continues to surge, after a slow start to the year.
It's easy to purchase Bitcoin with your debit & credit card using Xcoins.com.
You can also use Xcoins to purchase a number of other well-known cryptocurrencies.
Bitcoin's (BTC) value continues to rise despite the naysayers. Most investors and financial strategists who have been paying attention to global financial events over the past couple of years would perhaps agree that the crypto will remain a worthwhile investment vehicle for the foreseeable future.
2. Why Bitcoin
1. A Consistent Performer (Even During Slowdowns)
Consider the double whammy of the COVID-19 pandemic and rising inflation and it's perhaps safe to say that Bitcoin has become a far more attractive option for many savvy investors than it was at any point in the past. Case in point: its total market capitalization is now worth nearly $200 billion (lofty for an asset that's just 10 years old) and each unit of BTC is currently trading in the upper-$12,000s. While the traditional financial market is still trying to get its footing back, Bitcoin has left the March doldrums behind and has behaved more maturely over the past few months. In fact, data from CoinMarketCap shows that it has continually traded above the $10,000 mark, steadily, since July 2020. Bitcoin proponents argue that these newly emerging trends indicate a fast-maturing asset that is no-longer as speculation-driven as it was in the past.
2. High Stock-to-Flow Ratio. Growing Day-to-Day Transactions
Moreover, the more optimistic pundits argue that the asset's stock-to-flow (S2F) ratio is a clear indication of a price surge in the years to come. For those new to S2F, the model is used to assess the current stock of a commodity relative to the flow of its new production.
3. Growing Day-to-Day Transactions
Beyond its attraction as an investment vehicle, Bitcoin is also making waves as a payment method. Its utility has surged significantly, with several top companies and stores now accepting the asset for payments. Digital payments are expected to increase as the world recovers from the coronavirus. By offering a quicker and more reliable payment method (especially compared to legacy payment processors), Bitcoin provides a comparative advantage.
3. How to Purchase Bitcoin
Bitcoin can be purchased through a variety of different means today. The asset is available on several exchanges and trading venues, both centralized and peer-to-peer.
1. Bitcoin ATMs
Bitcoin ATMs are generally an easy and safe way to purchase crypto. One of their major advantages is that you can make all of your purchases without requiring any KYC (Know Your Customer), which means it's more privacy-friendly than most alternatives. The downside is there simply aren't that many of them, especially if you live outside of North America and select regions in Europe and Asia. They are also typically an expensive place to make purchases.
2. Peer-to-Peer Purchases
You can also use peer-to-peer (P2P) platforms, such as LocalBitcoins, where you can buy your bitcoin directly from the seller. The advantages of P2P platforms include a relatively low trading fee, escrow services, and ease-of-use. However, you may have to look out for a high bid/offer spread if the Bitcoin market is too illiquid in your country. The disadvantage of peer to peer platforms include the risk of scammers, unreliable sellers and slow transfers.
3. Buying From Exchanges
Cryptocurrency exchanges are currently one of the most popular avenues for buying and selling Bitcoin. There are hundreds of cryptocurrency exchanges operational around the globe today. Most of the reputable crypto-exchanges come with their own set of merits and demerits. For example, while popular exchanges tend to offer enhanced
security
and a range of services, they are inherently centralized. Setting up accounts with some of these exchanges can be somewhat cumbersome because of their rigorous KYC verification processes. Although, there are also some centralized exchanges that do not ask for KYC or have less rigid KYC requirements. Most of these platforms support purchases using credit cards, direct bank transfers, direct cryptocurrency transfers, and more, while some also offer additional payment methods such as PayPal. However, they can sometimes take days to get the cryptocurrencies you've purchased into your
wallet
. There are also some crypto exchanges, such as Xcoins, where you can
buy Bitcoin using debit cards
, as well as credit cards, and your crypto is deposited into your account in as little as 15 mins. The speed at which you can get your crypto through Xcoins is because unlike some other exchange platforms, they sell from their own liquidity, eliminating steps in the transaction process.
4. Bitcoin Voucher Cards /Gift Cards
Depending on how crypto-friendly your city is, you can purchase Bitcoin voucher cards and gift cards using fiat currencies and then redeem them online. This method is usually handier while making very small purchases.
Disclaimer
All the information contained on our website is published in good faith and for general information purposes only. Any action the reader takes upon the information found on our website is strictly at their own risk.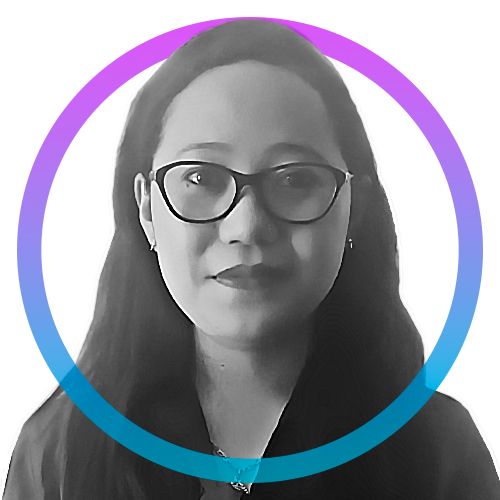 Shilpa is a freelance tech writer and journalist who is deeply passionate about artificial intelligence and pro-freedom technologies such as distributed ledgers and...
Shilpa is a freelance tech writer and journalist who is deeply passionate about artificial intelligence and pro-freedom technologies such as distributed ledgers and...
READ FULL BIO
Sponsored Sponsored