The trading platform Robinhood went public on July 29, 2021. In a matter of days, its shares skyrocketed by 123%.
Initially, it's been one of the most disastrous IPOs this year as Robinhood's shares (HOOD) dropped from $38 to $33.3 in a few days after the start. However, on August 4 the price soared to $85.
What caused the hype and pushed the price to a new high? Is it worth buying the shares, and, most importantly, where to buy them? Let's try to figure this out.
Why are Robinhood shares growing?
The trading community has already forgotten about the popular retail investor movement "Wall Street Bets" based on Reddit that drove shares of GameStop, AMC, and others to the moon.
This movement became popular because regular people managed to challenge the "bigwigs" from Wall Street and almost drove the hedge fund Melvin Capital to bankruptcy. Robinhood's IPO has been one of the hottest financial topics on Reddit as the movement decided to back the shares of the trading platform.
An army of retail investors went buying HOOD shares and sparked off strong price growth. In other words, the "crowd" once again went against professional investors and won the battle.
Is it worth buying now?
There is a risk of the downside correction or pullback as some investors will definitely want to take profits and exit the market while the price is high.
However, if history is any indicator, HOOD shares may continue growing as WSB-inspired pumps pushed GameStop and AMC shares for quite a long time.
For example, GME shares rallied from January 13 to January 28, 2021. AMC shares rallied from May 24 to June 2, 2021. For 15 and 9 days respectively.
Meanwhile, Robinhood shares rallied for one day. Thus, theoretically, the growth may continue for at least a week. During the rally, AMC shares managed to grow 6 times, and GameStop shares even 24 times.
Since forum members took control over the situation Robinhood shares only doubled. It means that it is not the end.
Where to buy Robinhood shares?
It is not an easy task to purchase shares right after the IPO, since they can be accessed only on NASDAQ. However, investors from CIS have alternative options.
Regulated cryptocurrency exchange Currency.com has listed Robinhood tokenized shares to allow everyone to benefit from the company's growth.
Tokenized Robinhood shares are issued on the Ethereum blockchain (ERC-20) and reflect the real market value of the company's shares. Tokens can be withdrawn from Currency.com to a crypto wallet that supports ERC-20.
Apart from buying, selling, and storing tokenized shares, cryptocurrency exchange users can trade Robinhood shares with 20x leverage.
Leveraged trading allows to hedge price risks and use capital up to 20 times the size of the initial deposit.
Over 2000 tokenized assets are available on Currency.com, including:
Top cryptocurrencies.
Tokenized shares of the world's largest companies.
Tokenized stock indices.
Tokenized ETFs.
Tokenized currencies.
Tokenized commodities.
Tokenized bonds.
Users can deposit their accounts via bank transfer, from Visa and MasterCard in Belarusian and Russian rubles, as well as in euros and U.S. dollars.
Disclaimer
All the information contained on our website is published in good faith and for general information purposes only. Any action the reader takes upon the information found on our website is strictly at their own risk.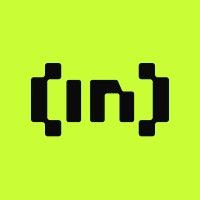 BeInCrypto Team comprises a diverse group of experienced journalists, analysts, and crypto enthusiasts dedicated to delivering the latest news, insights, and analyses in the...
BeInCrypto Team comprises a diverse group of experienced journalists, analysts, and crypto enthusiasts dedicated to delivering the latest news, insights, and analyses in the...
READ FULL BIO
Sponsored Sponsored