But vertiginous highs and armies of new users could belie troubling undercurrents. Long derided by prominent figures in traditional finance as a scam, Ponzi scheme, a bubble destined to burst and disappear, cryptocurrency has been enjoying a spell of exponential growth of late. 
While there was a great deal of fanfare back in 2017 when the prices of bitcoin (BTC) and other cryptocurrencies had a meteoric rise, this time it has occurred a bit more quietly, partly explained by the novelty wearing off and the other headline stealing events that have been occurring.
However, there is no question that the rise of cryptocurrency is one of the major economic stories of 2020 and will figure in the year to come. As of press time, bitcoin is sitting well around $33,000, which is nearly double its peak back in 2017.
So, what's been driving the surge? A number of things. Circumstances have coalesced in such a way this year that the crypto industry has ended up in an almost uniquely advantageous position. With other economic sectors grinding down to a halt, digital finance has been thrust into the spotlight.
This can be seen in the enormous popularity of day trading. During the pandemic, day trading — both of traditional stocks and assets and newer digital currencies — has taken off.
In the more traditional sector, new apps have made trading much more accessible in a time when other economic opportunities have been made scarce. Dubbed "the Robinhood generation," after the trading app that has made trading stocks easy for individual retail investors, small-time traders new to the market in 2020 have had a considerable impact on the remarkable growth of the market.
A new kind of trader
The story behind the Robinhood app is illustrative of the digital acceleration that has been taking place in the world. Thought up after the Occupy Wall Street movement back around the Great Recession, Robinhood was created by Stanford alums Baiju Bhatt and Vlad Tenev. 
The goal for the app was, according to its founders, to open up capital markets to those who had been shut out. They have largely accomplished that goal, at least in the short term. In 2020 alone, more than three million users joined Robinhood. 
But while Robinhood and other apps like it are enjoying unprecedented levels of activity and markets across the board have been growing at breakneck speed, not everyone sees what's going on as a positive development. For months now, a number of traditional investors have been ringing alarm bells. 
In a recent op-ed, Mitch Tuchman, a managing director at financial-planning firm Rebalance, joined the chorus of naysayers, writing:
"Robinhood gamified trading by rewarding users for making trades with fun emojis and eye-pleasing graphics. Behind the scenes, young investors increasingly take part in complex, high-risk orders, sometimes using options and even trading on margin. Yet it all comes off as just having fun with your phone."
Tuchman argues that, because trades are free on Robinhood and packaged in the same dopamine-releasing fashion as other addicting apps, inexperienced traders can get carried away and end up in dire straits. 
"Legalized gambling"
One of the most famous day traders, Dave Portnoy, of Barstool Sports fame, is among the influx of retail traders that started out during the pandemic. Portnoy's mantra is "stocks always go up," and, at least as long as he's been trading, they have.
Portnoy started trading back in the early days of the pandemic when sports were shut down in America, leaving him — a long time gambler — unable to wager on them. By streaming his activities, Portnoy has won a loyal following and undoubtedly introduced some of the Barstool crowd to day trading.
Portnoy, however, seems to have no illusions about his new endeavor: "Wall Street people don't love this — it's legalized gambling. […] That's really how I view it. Just like sports betting is entertainment, I think the stock market is entertainment," he told Bloomberg.
Portnoy has made a lot of money day trading but not everyone has been as fortunate. This became tragically apparent back in June of last year when Alexander Kearns, a 20-year-old novice trader, took his own life after his Robinhood account displayed a negative balance of over $700,000. Kearns may have misinterpreted the reading, but the damage was done. In a note he left behind he said he had "no clue" what he was doing. 
In the aftermath, the founders of the app were devastated and have vowed to make things more clear for users that may not understand the complexities of what they are doing. But it stands to reason that if these are the kinds of dangers lurking under the surface of an ebullient market, should things change and the market go south, things could get very dark for a lot of people.
"The resistance has given out, cryptocurrency has proved itself"
Cryptocurrency traders could be in the same boat. There is a significant amount of crossover from the day trading and crypto crowd, the only difference being — strangely enough — as it stands now, crypto traders may have more realistic expectations.
There is no question that whenever bitcoin or one of the other major cryptocurrencies experiences a price surge, crypto traders are among the most vocal people on the planet. With the current run that bitcoin, ether (ETH), et al are on, Twitter is rife with moon-eyed predictions of bitcoin hitting a million dollars and crypto replacing fiat money.
In fact, it is no longer just the crypto crowd that has been offering rosy predictions of its future. Financial experts and market leaders across the board have been recently expressing optimistic takes on the future of digital finance — a far cry from the scam, and Ponzi scheme accusations that greeted bitcoin's first rise. 
In a recent panel discussion about the cryptocurrency market's prospects under a Biden administration, industry experts were asked for their opinions on the state of things moving forward. Across the board, the experts expressed optimism about traditional investors continuing to warm to bitcoin and other cryptocurrencies.
Mike Ermolaev, the CCO of Topos Digital Communications Agency, speaking of the current bull run in the crypto market, said, "This price rise has been in the works for a long time, and, barring more 2020-style surprises in the coming year, I think it can be sustained for a while. There is a feeling in the industry like the resistance has given out, cryptocurrency has proved itself."
BeInCrypto contributor, Amy Day, reached out to Ermolaev for some follow-up questions, specifically concerning the rise of crypto and retail trading and whether he thought that this was a positive and sustainable development. Ermolaev responded by saying:
"No one should make light of the hardships that many have endured over the past year or more. What we have seen has really been a perfect storm of pressure on all fronts — economic, emotional, psychological, etc. There has been a dark cloud of uncertainty hanging over everything, including the growth we have seen in the crypto market and all the new traders of traditional stocks. There are definitely risks that come with a bunch of people that may be unfamiliar with the way things work getting involved with things that have serious economic consequences."
"But this is also a way of adapting and learning. If anything it is a testament to how strong-willed people are, that, in spite of everything, people are out there learning new things and shifting the direction of the economy while they're at it. So, while there are some great vulnerabilities with this, I think that the positives outweigh the negatives so far," Ermolaev added.
Uncertain times
If there is one thing everyone can agree on, it is that we are living in profoundly uncertain times. Even with dizzying new highs on the stock market and in alternative markets, the sense that things could take a bad turn is palpable.
This may stem from the barrage of bad news that we are being inundated with every day, which has encircled these bright patches of economic growth like sand around oases in the desert.
Should markets get volatile or contract, the crypto crowd may have a leg up on their day trading peers. Most have already experienced price swings big enough to give an institutional investor a heart attack. If crypto traders are particularly capable of anything en masse, it is dealing with volatility.
While these two burgeoning spheres continue to take shape, here's to hoping that they are a precursor of the good things that are waiting around the corner and not an aberration.
Disclaimer
Following the Trust Project guidelines, this feature article presents opinions and perspectives from industry experts or individuals. BeInCrypto is dedicated to transparent reporting, but the views expressed in this article do not necessarily reflect those of BeInCrypto or its staff. Readers should verify information independently and consult with a professional before making decisions based on this content.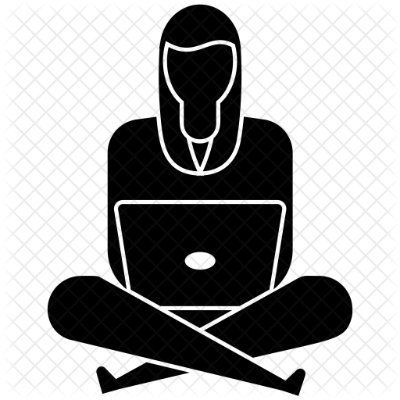 Amy was born in Malmo, Sweden. She became interested in cryptocurrency due to her husband, who was an early investor in bitcoin. Now, Amy writes for a number of crypto outlets,...
Amy was born in Malmo, Sweden. She became interested in cryptocurrency due to her husband, who was an early investor in bitcoin. Now, Amy writes for a number of crypto outlets,...
READ FULL BIO
Sponsored Sponsored