The U.S. economy grew by 2.1 percent in the Q3 2019 as compared to an expected rate of 1.9 percent. But, behind the growth is a problem that no one is talking about: rising national debt. Could Bitcoin pose as a solution?
As cryptocurrency researcher The Moon (
@themooncarl
) revealed on Twitter, the American economy might look strong, but its debts have continued to rise. Data from the U.S. National Debt Clock
shows
that the national debt currently stands at a staggering $23.116 trillion. The Trump administration was overly fixated on growing the American economy and claiming bragging rights. They obviously had no qualms driving the country into more debt to achieve that goal.
The US stock market is at an all-time-high and Trump is happy to point that out.

What he fails to mention is that the the US national debt is also at an all-time-high. See image below to get mind blown.

If I borrow $300,000 to buy a Ferrari, I'll LOOK very rich, same thing. pic.twitter.com/c9IUWkKNHm

— The Moon 🌙 (@TheMoonCarl) December 13, 2019
Currency Manipulation Is to Blame
So, what can be done about it? How does Bitcoin, a currency which was created as a means of helping people and countries escape a repeat of the 2008 financial crisis, fix this? It's critical to understand one of the several reasons why the global economy is in such a mess: currency manipulation. Several countries have sought to print more cash in a bid to stimulate wealth and growth, thus dropping the value of their currency. Others have outrightly devalued their currencies, with the same objective coming to mind. Although devaluation does help to provide better trade situations, it also reduces the purchasing power of fiat currencies and causes a reduction in real wages.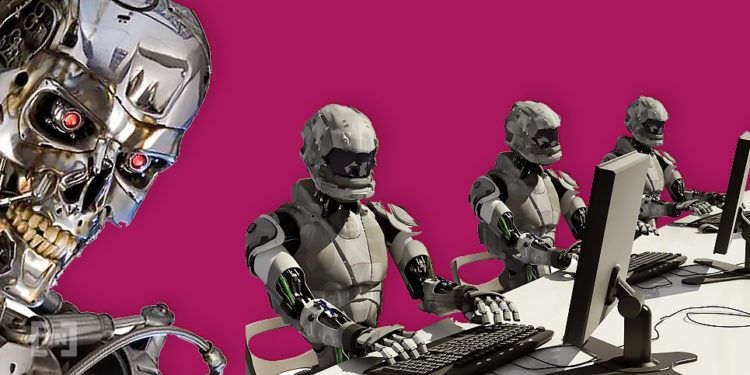 Bitcoin as a Fix
Bitcoin essentially provides a haven against monetary indiscipline. It's been touted up there with alternative assets such as gold, but its finite supply and imperviousness to manipulation give it the upper hand. But Bitcoin is better than gold due to the supply. Every year, around 3,300 tons of gold is produced – about $200 billion worth that must be absorbed by buyers. Bitcoin, on the other hand, has a limited supply, and those who create it get reduced compensation every four years. This reduction comes through an event called
halving
. Bitcoin's price is primed for a bullish run due to the next halving event coming up in May 2020. By buying Bitcoin now, you could be getting yourself ready to make some significant gains.
---
Images are courtesy of Twitter, Shutterstock.
Disclaimer
All the information contained on our website is published in good faith and for general information purposes only. Any action the reader takes upon the information found on our website is strictly at their own risk.