Ripple is now valued at $10B thanks to a new $200M investment round. However, the price of its actual token keeps declining and remains among the worst performers of 2019.
Ripple has had a string of good news recently, but the same can't be said for the
XRP
token itself.
Ripple Now Worth a Stunning $10B
Recently, Ripple managed to secure a funding round of $200M. It has been met with shock in much of the great financial world. It is now among the most valuable private startups in all of Silicon Valley. The new valuation caused CNBC
anchor
Brian Sullivan to do a double-take:
"That can't be billion. It's got to be million! What is this?'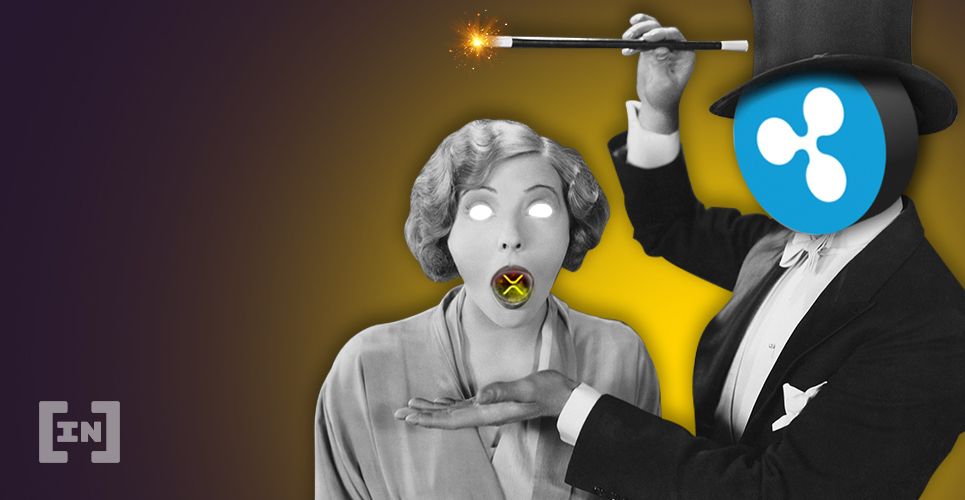 Other analysts have been stumped as to how the $10B valuation can even be justified. One user writes that the Ripple team is able to rationalize its valuation by simply having a massive war chest through mass-selling XRP on the market. Every month, the team unlocks
an additional 1 billion XRP. 
That's hundreds of millions of dollars in XRP released every month. It's unclear where this XRP goes, other than explanations of 'on-demand liquidity.'
XRP Remains the Worst Performer of 2019
Ripple's actual token, XRP, on the other hand, has been steadily dropping and is now -95% from its all-time high. Currently trading at around $0.191, the asset has been among the worst performers of 2019 among the leading cryptocurrencies. On Jan 1, 2019, it was trading at $0.359. Currently, it trading on the market for $0.191 and will be ending the year with astronomical losses on top of the losses it experienced in 2018.
$XRP has lost 95% from the peak, there seems to be no use case for it & the company that created it just raised $200m in a C round (which is normally 10-20% ownership).

Did they essentially buy a large % of the crypto by proxy? Confusing. Theories? https://t.co/Og5Mb8vORd

— [email protected] (@Jason) December 20, 2019
So, this all begs the question: what justifies Ripple's $10B valuation, and is this merely another bubble waiting to burst? Ripple claims it has some 300 financial service customers globally. It has working relationships with some major firms, but this has yet to materialize into an actual profit stream for the Ripple company. Ripple's three products—xRapid, xVia, and xCurrent—
were all removed from the company's website in October
due to lackluster interest. XRP does not represent a share of the company nor can it swapped for a Ripple stock. Instead, it's merely a token you can send. At the very least, it seems certain that XRP is not a security—so it is already at a net advantage compared to other cryptocurrencies. Whether or not it's worth its $10B valuation, however, is another question entirely. As of now, most analysts simply don't believe it.
Disclaimer
All the information contained on our website is published in good faith and for general information purposes only. Any action the reader takes upon the information found on our website is strictly at their own risk.