In the volatile cryptocurrency arena, traders continuously seek platforms that provide robustness against the unpredictability of the market. The decentralized Uniswap exchange has emerged as a frontrunner, overtaking the popular US exchange, Coinbase, in terms of spot trading volume throughout 2023.
Bitwise's seasoned researcher, Ryan Rasmussen, reveals startling figures: In Q2 2023, Uniswap facilitated trades worth approximately $110 billion.
Uniswap Decentralized Exchange Gains Momentum Over Centralized Coinbase
In stark contrast, Coinbase trailed with a volume of around $90 billion. This wasn't an isolated event. In the preceding quarter, Uniswap edged out Coinbase by managing trades of $155 billion versus Coinbase's $145 billion.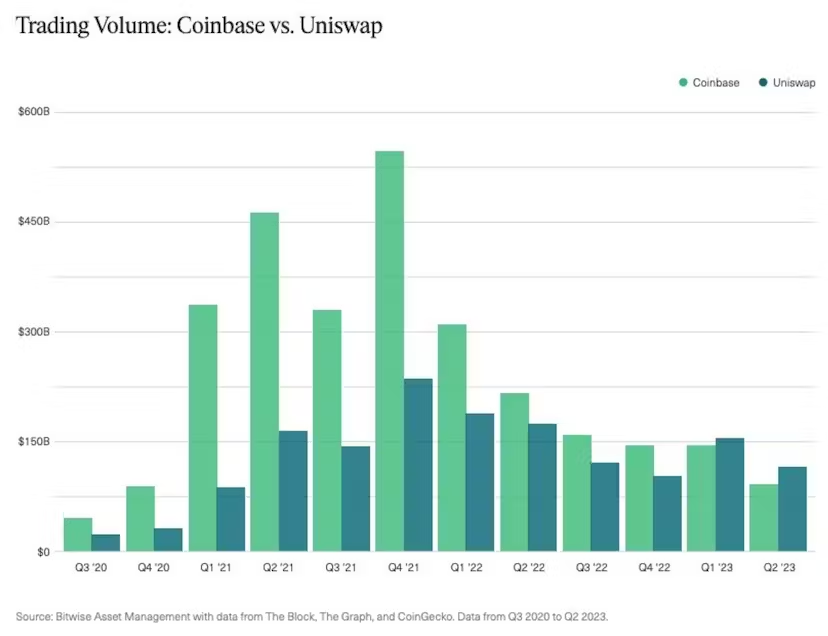 Why this migration to Uniswap? The brutal bear market of 2022 delivered a severe blow to centralized crypto firms like Coinbase, leading to a significant 83% drop in its Q4 2021 spot trading volume.
In comparison, Uniswap, a decentralized protocol, witnessed only a 50% reduction. This indicates a growing trader preference for platforms operating autonomously based on the immutable laws of code.
Interestingly, despite Uniswap's rising dominance in trading volume, its native token, UNI, took a hit, decreasing by 10% in 2023. It remains a staggering 90% below its 2021 peak.
Uniswap Leading the DEX Race
Innovation remains at the heart of Uniswap's strategy. June saw the unveiling of v4, a protocol promising enhanced trading features such as limit orders and automated fee revenue compounding.
Not to be outdone, Uniswap introduced UniswapX, a DEX aggregation protocol, just last month. Designed to streamline trading further, it guarantees traders the best possible prices.
When looking at the broader DEX ecosystem, Uniswap, with a commanding 64.6% market share, is the undisputed leader. However, competition is fierce.
Curve was second in line, boasting an 11.5% share, recording a trading volume of $5.2 billion in June 2023. Following closely are PancakeSwap and Dodo, with market shares of 9.5% and 7.2% respectively.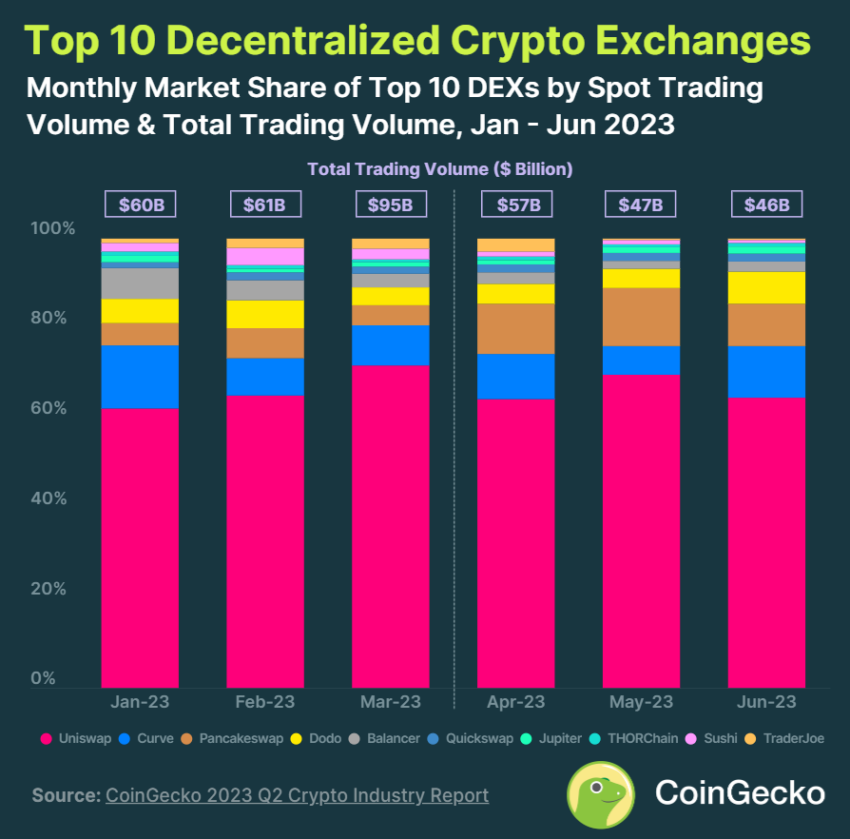 It should be noted that since this data was released, Curve suffered a reentrancy attack and lost $62 million on July 30. PancakeSwap has since usurped the second-place rank, pushing Curve to third place.
One of the most noteworthy stories from Q2 2023 is that of PancakeSwap. Despite a general downtrend in the DEX trading volume, PancakeSwap recorded a commendable 48.1% quarter-on-quarter growth.
Its volume surged from $11.3 billion in Q1 to $16.8 billion in Q2, making it the only DEX to witness such growth in these challenging times.
Disclaimer
In adherence to the Trust Project guidelines, BeInCrypto is committed to unbiased, transparent reporting. This news article aims to provide accurate, timely information. However, readers are advised to verify facts independently and consult with a professional before making any decisions based on this content.
This article was initially compiled by an advanced AI, engineered to extract, analyze, and organize information from a broad array of sources. It operates devoid of personal beliefs, emotions, or biases, providing data-centric content. To ensure its relevance, accuracy, and adherence to BeInCrypto's editorial standards, a human editor meticulously reviewed, edited, and approved the article for publication.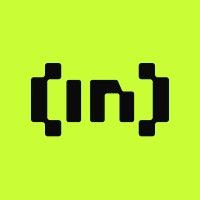 BeInCrypto Team comprises a diverse group of experienced journalists, analysts, and crypto enthusiasts dedicated to delivering the latest news, insights, and analyses in the...
BeInCrypto Team comprises a diverse group of experienced journalists, analysts, and crypto enthusiasts dedicated to delivering the latest news, insights, and analyses in the...
READ FULL BIO
Sponsored Sponsored