Red flags: Here's what investors need to know before putting money into crypto projects, says Vadym Synegin of WeWay.
The demand for crypto projects soared in early 2021, and it shows no signs of slowing down despite the current bearish market. Top-tier companies including exchanges such as Binance and FTX are building new products to attract the general user and investors into the cryptocurrency and blockchain world.
There's a lot to choose from in the DeFi ecosystem — Non-Fungible Token (NFT) projects, decentralized finance (DeFi) protocols, GameFi, metaverses, and more.
But often, investors don't have the proper guidance when investing in cryptocurrency projects, and this lack of knowledge poses a risk for them. With so many options and information out there, it can be overwhelming even for the most experienced crypto trader. Another problem is that the crypto space is plagued with malicious scammers looking to trick newcomers.
Red Flags: Investing in Crypto Projects
In this section, there are a few tips on how to identify a profitable project, and which ones are outright scams. First of all, investors need to choose carefully which projects to invest in as there are lots of risks coming into play.
As the name suggests, the DeFi ecosystem is not regulated. Anyone can start a crypto project by creating a token in a decentralized exchange (DEX) like Uniswap and sell it to the community. Even if the project has no real value, i.e. it doesn't offer anything unique to the space, its token can serve as a speculative asset, making it a risky investment and mere pump-and-dump scheme.
Moreover, there are not so many legal specialists in the crypto industry today because the industry itself is young, unlike the stock market, for example. Therefore, it is more difficult for investors to find qualified assistance in choosing a project for investment.
Investing in crypto projects is not that different from making other types of investments. People need to have a certain level of financial knowledge, and do their own research to see if it's worth it or not. However, there are some subtle factors we need to consider.
Don't Trust, Verify: How to Check if a Project Is Reliable or a Scam
As investors, people need to investigate if those projects offer a valuable product/service for their target audience. Or, if they look more like money-hungry marketing campaigns. The crypto world saw countless stories about investors losing significant amounts (and even life savings) in shady crypto projects and tokens. From phishing tactics, to rug pulls, to worthless pump-and-dump coins.
Red Flags to Look Out For

Investigate
Investigate developers/founders thoroughly. Do founders of X project have a solid and established reputation in the industry? Are they using pseudonyms? Have they worked on successful projects before or are they backed by reputable companies within the industry? If there is an experienced strategist in the project, a person who wants to lead the project to success, it is an additional advantage. If the team and project managers are hiding under masks, then it is better to turn attention to other projects.

Whitepaper
Review their whitepaper. Is the whitepaper confusing, hard to read, and, in general terms, unclear? Does it look more like a marketing play instead of offering a useful product/service to the community? Very often people underestimate this document but this should be a priority because it gives an explanation of how a certain project works.
Liquidity
Low liquidity. If a project allows staking or has some sort of similar mechanism to provide liquidity, then check its total value locked (TVL). This metric will show how much money is vested/locked within the project. The higher the number, the more people have faith in the project.
Legals
The legal basis of the project is no less important. Many state institutions are currently introducing measures to regulate cryptocurrencies. And, accordingly, projects that deal with it. This helps to clean up the market from illegal schemes and money laundering. Nevertheless, the investor also needs to pay attention to the legal side of the project. This will help to protect investors from further problems with the authorities and not lose money.
Yields
Inflated yields: Higher yields equal higher risk. An important question investors should ask is: Where is the money to pay for dividend yields coming from?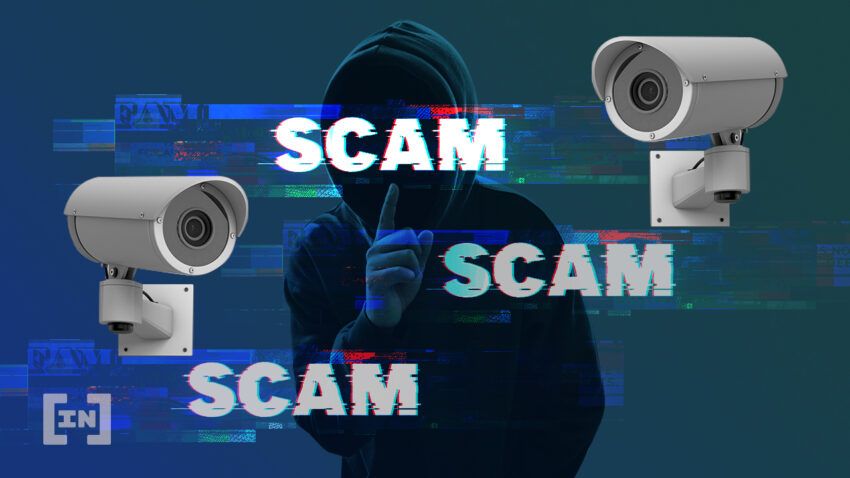 Red Flags: Are Crypto Projects Worth Investing In?
What was explained above are some of the key factors people need to consider before investing in crypto projects.
The crypto ecosystem is a risky investment, but also a space filled with tremendous opportunities. People just need to know how and where to spot them.
The demand for investments in crypto projects is very high right now. There are very few investment proposals and a lot of crypto projects due to the rapid development of the industry. The growing demand is also facilitated by the ease of using cryptocurrencies, thanks to which investors can easily track the development of the project and its payback, focusing on the project's products, for example, tokens.
All these factors show that in the coming years the world will see an influx of investments in crypto projects. This is a wonderful symbiosis, when money develops the industry, and the industry brings its depositors more money.
About the author

Vadym Synegin is the VP for investor relations at WeWay. Vadym Synegin is a Ukrainian serial entrepreneur and tech ecosystems evangelist. Vadym has over 15 years' experience as a successful entrepreneur in Europe and the UAE. He is an ambassador for the UAE Young Business Club, with over 1500 entrepreneurs and investors. More than 6 years ago, Vadym became interested in the crypto industry as one of the promising areas for business development. He continues to work in this field, being co-founder and Vice President of IR at Web3 ecosystem WeWay.
Got something to say about red flags flying in your face, or anything else? Write to us or join the discussion in our Telegram channel. You can also catch us on Tik Tok, Facebook, or Twitter.
Disclaimer
In compliance with the Trust Project guidelines, this opinion article presents the author's perspective and may not necessarily reflect the views of BeInCrypto. BeInCrypto remains committed to transparent reporting and upholding the highest standards of journalism. Readers are advised to verify information independently and consult with a professional before making decisions based on this content.

Our Guest Op-Eds represent in-industry voices in the crypto and Web3 space. Have an opinion? Email
[email protected]
.
Our Guest Op-Eds represent in-industry voices in the crypto and Web3 space. Have an opinion? Email
[email protected]
.
READ FULL BIO
Sponsored Sponsored