Investing in a new crypto project is exciting, however, you need to do some homework first, says Dmitry Mishunin, the founder and CEO of DeFi security and analytics company HashEx.
Crypto projects can prove to be a profitable investment, but there is always the risk of losing your money with them for various reasons. Those can range from an inside job to an elaborate cyberattack. If you wish to secure a decent return on your investment and protect your funds from losses, it is highly important to do your own research of crypto projects before investing into them.
Let's take a look at some of the things that you need to pay attention to in order to invest your money wisely and into a good project.
Investing: The steps to choose the right crypto project
1. Study the project's website, white paper and roadmap
Here you should seek clear answers about what use the project has, what its sphere of application is, as well as what goals and long-term plans it sets.
2. Investing: Study the partners.
At this step, you need to look at the funds and other projects that have supported the project. First you can check this on the project's website, then double-check this information. If you don't find any reputable funds that have supported the project you're assessing, it might be a reason to abstain from investing your money in it.
3. Investing: Security audits
Next, find information about the project's MVP and security audits. If the project has made one or several audits for its product, this information will be easy to find. Smart contracts security auditors normally publish audit reports on their websites, and the links to these reports are also present on projects' websites.
Here it is also important to pay attention to the choice of auditor because some auditors are not quite as professional as others. If you see that the audit has been made by an unknown firm, it might be a reason for doubt. However, if the audit has been made by a reputable top-tier auditor, it is a positive sign of the project's commitment to its declared purpose.
4. Check the project's pages on social media
Here you will need to analyze the project's community on Twitter: see how big and involved it is. Also, try to go through the followers and see if any influential people are following the project.
Then check the project's Medium account. There you will be able to see how professional and involved the project team is by looking at the articles they post there.
If you see that the project's community on Twitter is active and grows gradually and the team makes regular updates on Medium, it is a good sign.
5. Check if the project has an ambassador program
It allows the members of the community to become the project's ambassadors and promote its mission and presence. If the project is not serious about staying around for the long-term, it will likely not bother with making an ambassador program.
6. Investing: Check Test nodes
Next, you should check if the project has its own nodes for testing their product. Nodes allow you to test your product with higher efficiency, so their availability is a good sign in terms of the project's seriousness.
7. Study the team
Go through the social pages of the project's top management on Linkedin and Twitter. Most good projects have teams that are transparent with their social networks. Check their previous professional experiences, cross-reference this information with what they are doing within the project.
8. Competitor research
Find the project's competitors and try to compare the project you are analyzing with them. Try to identify the project's strengths and weaknesses. This will help you decide if the project holds enough advantages for you to choose it over the others.
9. Token distribution
Find information about the project's token distribution: the allocation and the vesting period for the team, the allocation for different investment rounds and the token's price. You will also need to know what kind of vesting period is stipulated for investors and which platforms the token sales will be held on.
10. Choose the round
If you have made up your mind to invest in a project, you should now choose the investment round you want to participate in. Try to find the right balance between the entry price and the amount of investment.
11. Risk management
If you want to invest a share of your capital and diversify your portfolio, you should determine the share of your portfolio you are ready to dedicate to the project in question, considering your overall investment strategy.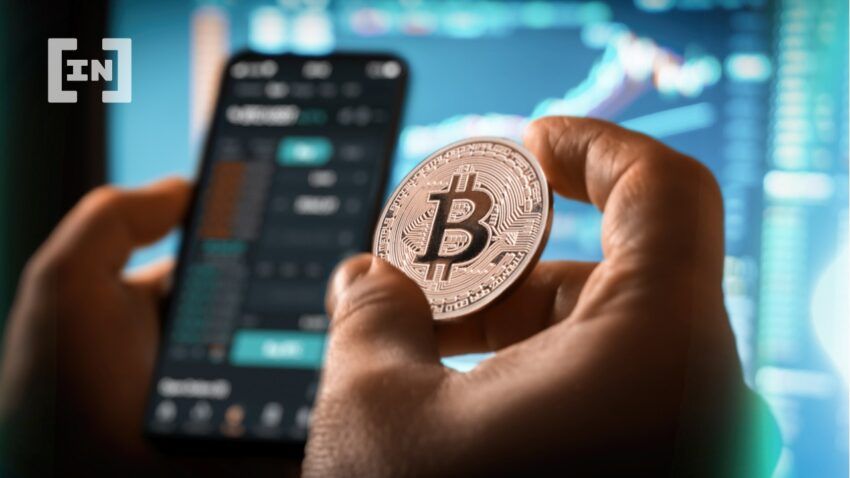 Investing: Closing thoughts
When choosing a project for investment, only the investor knows what suits him or her best. Therefore, you must always do your own research on the projects you want to invest in and try to do it with diligence. Try to stay cool-headed and not get carried away with the impression a project tries to produce on you from the marketing point of view.
Above we have covered some of the most important elements of any project that you should assess. By spending a reasonable amount of your time on doing some background research, you will be able to get a fairly decent understanding of how worthwhile the project you're looking at is.
Also, follow common sense and stay disciplined in following your profit/risk strategy while making your investment decisions. And remember that long-term success in investing largely depends on how disciplined you are in executing your investment strategy.
About the author

Dmitry Mishunin is the founder and CEO of a smart contract audit company HashEx. He specializes in cybersecurity and security audits, and product development in Ethereum, Bitcoin, Binance blockchains. HashEx has conducted over 500 audits for projects of various levels and helped preserve more than $5 billion worth of investor funds.
Got something to say about investing in crypto projects or anything else? Write to us or join the discussion in our Telegram channel. You can also catch us on Tik Tok, Facebook, or Twitter.
Disclaimer
In compliance with the Trust Project guidelines, this opinion article presents the author's perspective and may not necessarily reflect the views of BeInCrypto. BeInCrypto remains committed to transparent reporting and upholding the highest standards of journalism. Readers are advised to verify information independently and consult with a professional before making decisions based on this content.