Since January 2019,
Binance
has been conducting a monthly token sale event for non-security token projects through its in-house
Binance
Launchpad.
These launches are intended to help
KYC-verified accounts
on the Binance trading platform participate in an early funding round for
potentially
groundbreaking new blockchain projects. Historically, these Launchpad token sales have been conducted on a first-come-first-serve basis. However, Binance has recently
announced
that it will be switching to a new lottery ticket system — with the odds of success apparently linked to the amount of
Binance Coin
(BNB) held in an individual's account.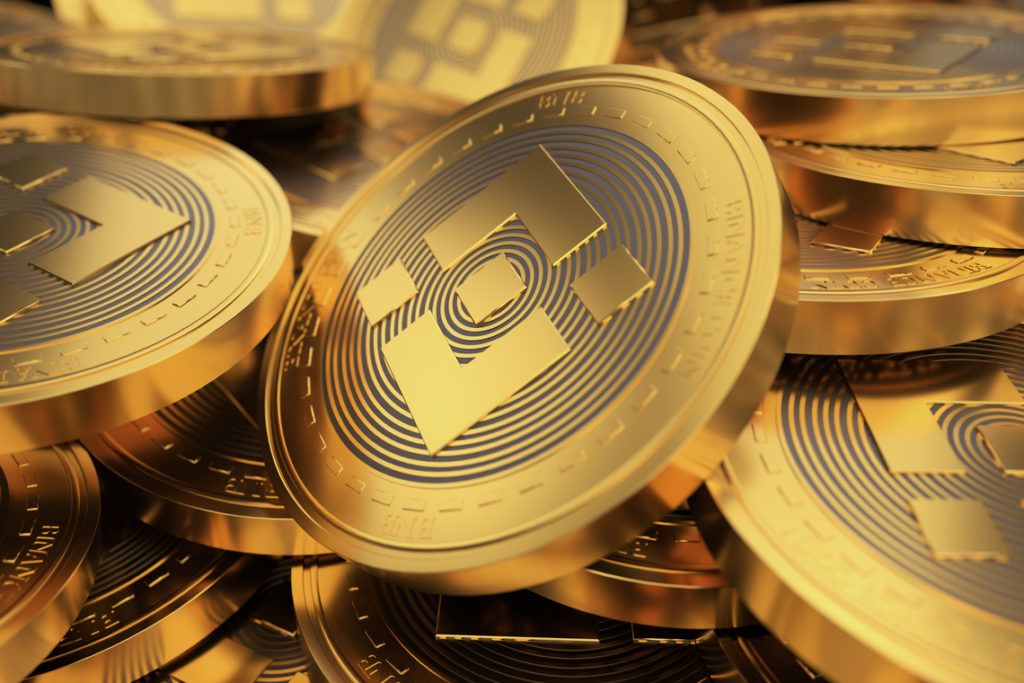 The Struggles of Success
Despite having previously conducted sporadic token sales through the Launchpad platform, Binance has recently promised that 2019 will be a year full of launches — with the platform already completing multiple successful launches this year. Through its monthly token sale events, Binance has already launched three projects in 2019. In chronological order, these projects are
BitTorrent Token (BTT)
, Fetch.AI (FET), and Celer Network (CELR) — raising $7 million, $6 million, and $4 million, respectively, all in well under an hour, combined. Even though the Malta-based exchange has demonstrated extraordinary success with its new
initial coin offering
(
ICO
) launch model,
a huge number of users have complained about how the platform's servers were unable to cope with the increased traffic load
— with the great majority of users failing to actually participate at all. With each sale event concluding within minutes of launch, nearly 35,000 people were unable to properly log into the platform to purchase their tokens, owing to a myriad of server issues and glitches in the token sale user interface. As one might expect, the large number of failed participants took to social media to vent their frustrations while arguing that the Launchpad needs a more effective system for allocating purchase slots. This issue was acknowledged by Binance CEO Changpeng Zhao, who hinted towards a better system in the works —
but only after previously calling naysayers "salty."
still had capacity/caching issues with this "upgraded" version. Will keep working on it for a better experience in the future.

STATS: 39003 people tried to buy, 3129 people got some. 35000 people will be somewhat unhappy. pic.twitter.com/opJnNOeuhA

— CZ Binance (@cz_binance) March 19, 2019
Now, You Really Need To Win The Lottery
All projects listed on the Binance Launchpad are pre-vetted by the exchange's internal review team and go through multiple stages of verification — ensuring that practically no stones are left unturned when assessing the project's strength. Because of this, projects launching on the Binance launchpad tend to be much higher quality than your run-of-the-mill ICO and are hence widely considered to be a 'sure thing,' with many investors expecting the project tokens to multiply in value right after trading is opened on Binance. To participate in a Launchpad sale under the new rules, investors will need to get their hands on a winning Launchpad lottery ticket — which should completely remove the fastest-fingers-first aspect the previous sales experienced. Every new project on the Launchpad will have its own limited supply of lottery tickets which will be allocated to Binance users based on their BNB balance throughout the 20-days leading to the ticket draw date. The maximum number of tickets an account can be allocated is five, which requires the 20-day minimum BNB balance to be higher than 500. Those who qualified for lottery tickets will then be eligible to participate in the ticket draw, which will determine which (if any) of their numbered lottery tickets are selected. [bctt tweet="Great — now you really have to win the lottery to participate in a Binance Launchpad sale!" username="beincrypto"] Binance will also be including a system that allows customers to choose how many lottery tickets they want to enter into the draw, since each ticket is a commitment to purchase an allocation of the project tokens — with the BNB being automatically deducted from the user's balance upon winning. As of writing, the minimum balance requirement to earn at least one ticket is 100 BNB. However, considering how BNB prices are on the rise, there are talks of reducing the limit to 50 BNB per ticket — which might also have the knock-on effect of increasing the difficulty of winning.
You might be right.

— CZ Binance (@cz_binance) March 24, 2019
BNB Market Explodes in Reaction
Despite Binance advising users against holding
BNB
simply for the sake of participating in its launchpad sales — perhaps disingenously, given CZ's past self-proclaimed shilling of his exchange's token — the new announcement has undoubtedly had a marked effect on the BNB price. With the new system in place, Binance has inadvertently secured additional utility for its already popular token — potentially further increasing its long-term strength. However, though there are strong KYC requirements in place, Binance may be unable to
stop whales from creating multiple puppet accounts in order to cheat the lottery system
— though, the measures should at least slow them down.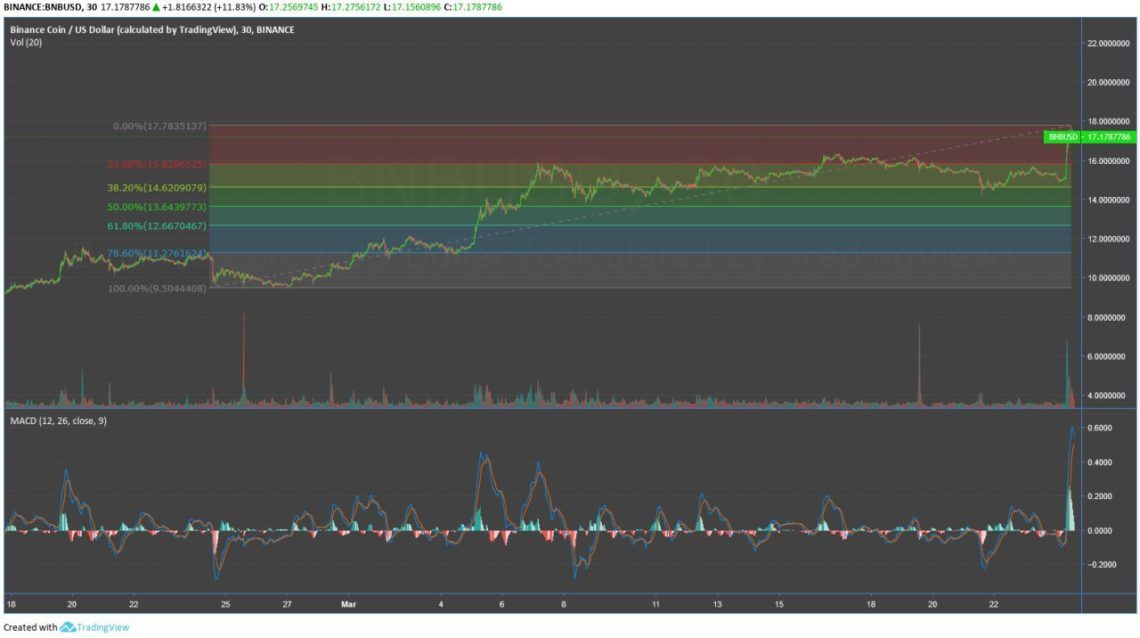 By plotting a simple Fibonacci chart for the current 30-day period, we find that the price of BNB has increased to well over $17 USD — attaining its highest value since June 2018 — and appears to be well on its way to potentially reach a new all-time high this year. With BNB clearly maintaining bullish momentum, it is obvious that Binance is taking the right steps to stay ahead in this industry. However, with similar token sale launchpads on the way from competitors such as
Huobi
, OKex, and ZBG, it remains to be seen how long BNB can keep up this growth.
What do you think about the new Launchpad lottery mechanics? Will the next launch be as successful as the previous ones? Let us know your thoughts down below! 
[Disclaimer: The contents of this article are not intended as financial advice, and should not be taken as such.]
Disclaimer
All the information contained on our website is published in good faith and for general information purposes only. Any action the reader takes upon the information found on our website is strictly at their own risk.