NFT predictions for 2022 by artist Mango Dogwood include mass adoption, a fairer world for creators, and more global brands entering the fray.
2020 and 2021 brought NFTs to the mainstream consciousness. With it came a large demographic of creative problem solvers. This space was previously inhabited by financially and technologically focused people in the blockchain space. There has been influx of artists, creators, builders, visionaries, innovators, and community leaders. This has rounded out the crypto ecosystem's capacity for development and its ability to communicate the power of these technologies to the rest of the world. NFTs are clearly the next step in crypto's redefining of the global economic model.
NFTs so far have been initially understood to mean 'art,' and 'collectibles.' But people are starting to recognize the capacity of these technologies to be used for so much more than just that. 2022 is the year that we'll see a massive and rapid expansion of what people think of when it comes to NFTs.
Music industry NFT predictions
2021 saw a great deal of interest in the realm of music. Most of these projects came in the form of art and collectibles releases from major artists. However, as time goes on, we're seeing a great increase in the number of offering from mainstream teams, labels, and creators. They recognize the potential of the NFT space to revolutionize the entire industry.

Historically, musicians have been used and abused by record labels. They take miniscule cuts of their own work and see nearly nothing in royalties. Many major players in the music industry are beginning to see the potential of NFTs. They have the power to give the power back to the artists.
2022 will surely see a great deal of new platforms and models for artists to maintain control of their intellectual property. There will also be new models for rewarding their fandom who act as the pillars of their success.
The evolution of gaming
The first 20 years of the millennium has been primarily defined by the internet and the various global economies that come from it. Gaming is a massive part of that ecosystem. YouTubers, streamers, and professional gamers are among the many lives defined by this ecosystem. They have jobs that we could not have possibly imagined a few decades ago.
Here, the NFT predictions are fun! The crypto ecosystem has already provided the roadmap to a Play-To-Earn model of gaming. It will continue to empower players. They will earn money, contribute to communities, and retake ownership of the time they spend in virtual environments in the coming years. They can earn living wages by playing the games they love. DeFi and NFTs (and the intersection of these two value sources) will be a major part of the architecture of this future.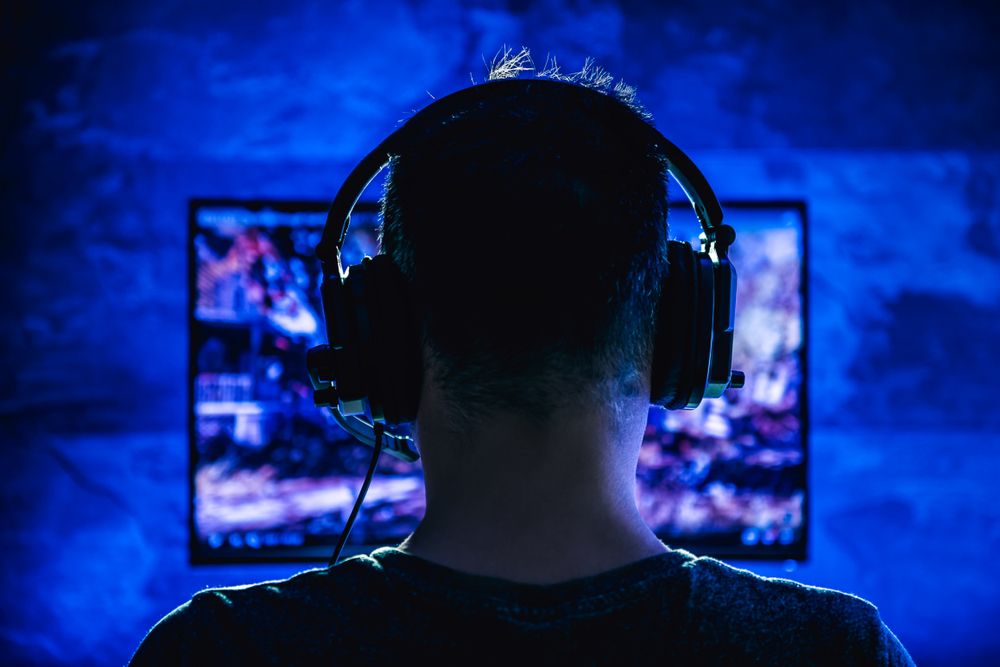 The ubiquity of the Metaverse
Love it or hate it, Facebook's rebranding should be a clear sign to everyone in the crypto space and beyond. The future we are building here is inevitable. This is a huge signal from the mainstream world that the Metaverse is coming.

The tooling that the crypto ecosystem is building – Web 3.0, NFTs, DeFi – are essential and unavoidable tools. They will ensure that these Metaverse spaces are diverse and robust. And, focused deeply on financial empowerment, not extraction and exploitation.
The scaling of financial sovereignty
To continue that thought, I believe that 2022 will see a deepening and expansion of the tools that people can access. These tools will lead to financial freedom. They will also lower the barriers to entry for people from all around the world. NFT predictions of this type are always welcome!

There are advancements in the blockchain's underlying technology. These include proof of stake and the growing number of interoperable blockchains. So the 'ticket to ride' for folks in places such as El Salvador and other developing nations will become substantially lower. Crypto continues to improve upon its ability to incentivize inclusion and community growth.
A snowballing of adoption (big brands enter)
NFT predictions for 2022 must include the big corporates. Like Meta, many other major brands are recognizing the undeniable value of the crypto ecosystem. This is not only for their own profits, but for everyone. As I mentioned above, the primary question is 'how can we make it in everyone's best interest to participate?'
Adidas gains value from joining the fold and providing interactive spaces that reward everyone involved. Twitter builds tools to verify the authenticity and provide intellectual property support. Bored Apes take over nearly all the billboards in Time Square. Busta Rhymes speaks about NFTs revolutionizing the music industry at NFT NYC. Snoop Dog, Deadmau5, Post Malone, Taco Bell, Coca-Cola, Campbell's, Microsoft, Nike…

Just watch what happens in 2022.
Disclaimer
The information provided in independent research represents the author's view and does not constitute investment, trading, or financial advice. BeInCrypto doesn't recommend buying, selling, trading, holding, or investing in any cryptocurrencies