Decentralized credit scores: Determining a user's credit score in the decentralized web isn't always an easy thing to do. That's because privacy is embedded as a key tenet of the crypto industry. So, lenders have had to use such things as on-chain transactions and observable off-chain activities to measure creditworthiness.
But even that may be stretching the definition of "decentralized lending." It often resulted in users having to reveal more information about themselves than they needed to. Now, that may be starting to change.
Polygon has launched Polygon ID, a decentralized and private identity service for web3 and DeFi. The identity platform uses zero-knowledge (zk) cryptography – a technology that can prove the validity of data without revealing any other personally identifying information.
"This provides a privacy-first means for users to verify their credentials and identity in web3 without having to store data with centralized third parties," Amit Chaudhary, head of DeFi Research at Polygon, told BeInCrypto.
"The ID is linked to documents such as a passport or driver's license…to confirm the user's true identity. This information is then cryptographically secured on the blockchain using a hash function that obscures the data," he added.
Those who wish to verify a user's identity can do so but cannot see any personal information, said Chaudhary.
However, big tech has in the past failed to secure personal information. There has always been a concern with private firms collecting biometric data in a crypto industry that in large part continues to operate outside of regulatory oversight.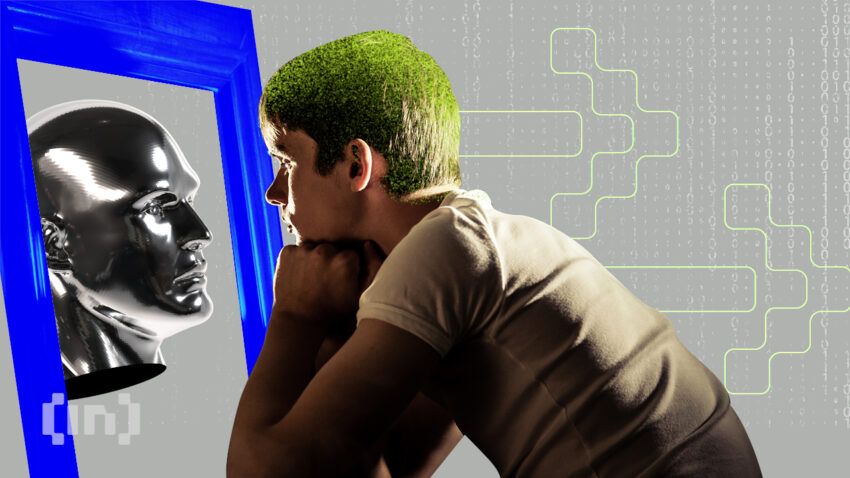 Decentralized credit scores: redefining DeFi creditworthiness
A credit score determines whether lenders can give you money, at what interest rate, and with what limit. In traditional finance, the score represents a number drawn from an analysis of your personal history including income and even love life.
The number is typically issued by a central authority such as a credit bureau. But things are a little different in decentralized finance, or DeFi. The burgeoning sector that hit more than $200 billion in the total value of crypto assets locked in 2021.
As the name suggests, there is no central authority in DeFi. It is a deliberate design meant to cut out the middleman, encouraging peer-to-peer (P2P) transactions. But the ingenious plan had unintended outcomes – how to define creditworthiness while maintaining privacy.
Lenders have had to deploy a variety of tools such as on-chain transactions and off-chain activities to measure creditworthiness, observers say. Still, this did not completely address the issue of a reliable credit rating system for a truly decentralized ecosystem.
Occasionally, users have been forced to reveal more information about their personal lives than they needed to. Also, the lack of trust in DeFi has meant that lenders are a lot more circumspect about whom they lend to. Often demanding obscene amounts of collateral.
This may be the reason that loan-to-value ratios in decentralized finance are always high, at around 50%. It means anyone looking to borrow $1,000 would have to post $2,000 in collateral. And continue to do so if the price of their borrowed asset fell, to avoid liquidation.
Amit Chaudhary claimed that Polygon ID, the so-called private identity layer for web3 apps, could make decentralized credit scoring possible and easier. He waved away concerns about intruding on user privacy, something that crippled Worldcoin's global currency ambitions.
"While (Polygon ID) uses biometric information for verification purposes, that data isn't provided to anyone unless the user gives explicit permission," he said, adding:
"Putting users in control of their identity and personal data is a way to enable social coordination and taking back power from third parties."
Privacy threat
But some experts in Bitcoin and crypto are not impressed. They speak about the risk of fraud and a lack of real safeguards on the collected data. Analysts pointed to the threat posed by Polygon ID on privacy and decentralization as an affront to the founding principles of Bitcoin.
"In general, the principles of zero-knowledge cryptographic technologies allow you to worry less about your personal data," Nikita Zuborev, chief analyst at crypto to fiat exchange ramp BestChange, told BeInCrypto.
"But the issue of leakage from a certain 'certifying authority' is relevant as well. The proposed zk-proof only eliminates the problem of insufficient privacy for public registries. Which is the blockchain, but an organization still receives personal data."
"Your data will be shared, albeit without the ability to be publicly matched to the wallet and track your activity in the community in the future," he added.
It is inevitable that comparisons have been drawn with Worldcoin's ill-fated plan to scan the irises of one billion people in exchange for free money. The project was roundly criticized as a disaster waiting to happen for harvesting people's biometrics in an unethical way.
Iakov Levin, founder and CEO of crypto investment platform Midas Investments expects that Polygon ID will be "truly transformational in the mid to long term". However, it will first have to overcome lingering issues about trust.
"While the innovation is impressive, it may still face unique resistance from its target users," Levin told BeInCrypto, citing the Worldcoin debacle.
"Polygon ID products intend to help people integrate their identities and shield them from unauthorized third parties, [but] a lot of education will have to be put in place for the public to understand its true value proposition."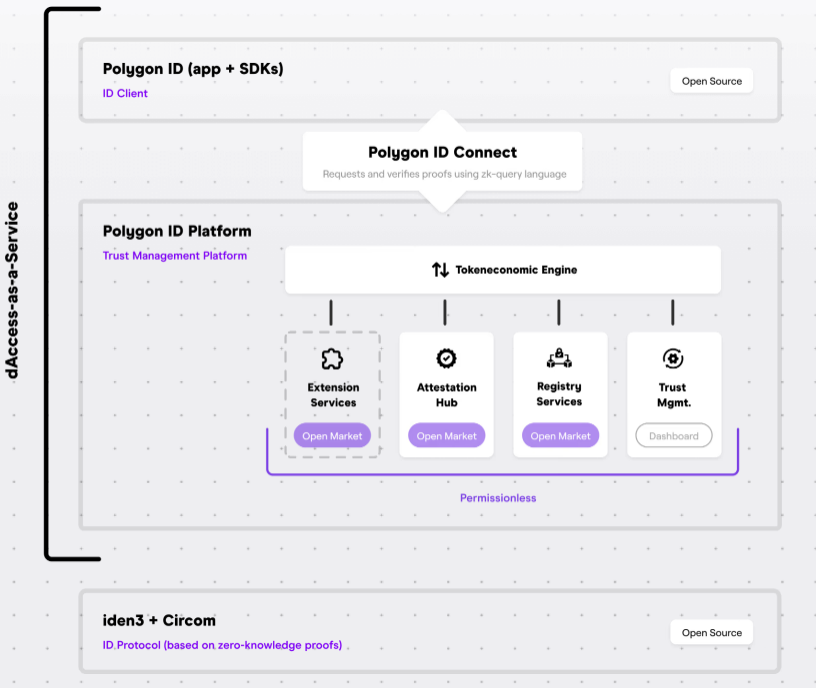 Alexander Tkachenko, the founder of VNX, a European platform for tokenized precious metals, told BeInCrypto that Polygon ID "is not compatible with the current rules and regulations."
"So interaction with the centralized players cannot be avoided if the system is to function and be accepted outside of DeFi," he explained.
"There are several initiatives that are trying to solve the contradiction, the most notable of which is OneBoard in Liechtenstein, but it's a tough issue to solve."
Data honey-pots
Decentralization is a key aspect of cryptocurrency. It removes the need for a central authority to determine what is and is not valid data. That means no single point of failure, whether it be technical, moral, or political.
Currently, there are hundreds of thousands of "honey pots" for hackers in every database. This contains user data that businesses around the world have stored, according to observers.
"A perfect world would eliminate the need for these easily exploitable centralized data silos.
Self-Sovereign-Identity solutions [like Polygon ID's] is the future of web3 and digital business alike," Simon Schaber, chief business development officer at DeFi protocol Spool, told this publication.
Amit Chaudhary, the Polygon head of DeFi Research, said he expects that as more websites have started to remove social logins from their platforms for privacy reasons, "log in with your Polygon ID will soon become a reality."
He also revealed that "our technology is being integrated into the upcoming 'Nothing' smartphone release." He hopes that the identity system will also become part of DAO infrastructure, replacing token-based voting mechanisms.
"Voting rights can also be tied to merit, credentials, and engagement rather than solely based on how much capital you have," he stated. Polygon (MATIC) is a layer-2 protocol on Ethereum.
For Be[In] Crypto's latest Bitcoin (BTC) analysis, click here.
Disclaimer
Following the Trust Project guidelines, this feature article presents opinions and perspectives from industry experts or individuals. BeInCrypto is dedicated to transparent reporting, but the views expressed in this article do not necessarily reflect those of BeInCrypto or its staff. Readers should verify information independently and consult with a professional before making decisions based on this content.
Jeffrey Gogo is a Zimbabwean financial journalist with more than 18 years of experience covering local and global financial markets; economic and company news. A climate change...
Jeffrey Gogo is a Zimbabwean financial journalist with more than 18 years of experience covering local and global financial markets; economic and company news. A climate change...
READ FULL BIO
Sponsored Sponsored