Today, the need for sustainability is critical. With the Bitcoin energy FUD, the decentralized world has come under scrutiny for its high energy usage.
Unfortunately, there are only a few sustainable projects that address this problem. One of these blockchain projects named Phaeton from Australia is making headlines for its drive towards sustainability. Phaeton is taking a massive leap in sustainable and green energy with real-life projects such as datacentres, solar farms, real estate, and much more.
Phaeton is building a decentralized society that will have everything digitized and on a blockchain. Their native token PHAE is backed by tangible investments. Phaeton aims to create the most Decentralized Global Blockchain Platform by deploying Phaeton modular data centers and Artemis nodes spread across various locations.
Renewable Energy sources power Phaeton Blockchain operations, be it solar, wind, geothermal, or hydrogen, reducing carbon emissions. Phaeton's investments ensure that all business operations are financially sustainable in the immediate and long-term for the benefit of their shareholders and token holders.
Every blockchain application and investment within Phaeton's ecosystem has a defined purpose, not because it is trendy. For example, Phaeton's NFT marketplace is not just another platform to mint and sell NFTs like hundreds of other similar platforms. Instead, the NFT model is used in a Carbon Credit Exchange and Real Estate Marketplace. Both have a higher value proposition.
Sustainable blockchain project focuses on green investments
Phaeton project has taken on various green sectors to invest in. Phaeton's silos or the ecosystem makes Phaeton stand out compared to other blockchain platforms. There are five Phaeton silos, specializing in a specific [DR1] with renewable and green as the primary focus.
Phaeton blockchain technology: under technology, the products include Phaeton Sidechains, Phaeton Helios Deployer, Phaeton Artemis Node and Phaeton ID.
Phaeton blockchain data centres: unlike other data centres, Phaeton Blockchain Data Centres are powered by renewable energy. These data centres will be owned and operated as the infrastructure that powers the Phaeton Blockchain Platform.
Phaeton energy: Managed by a dedicated team of experts, this division focuses on renewable energy. Products include Micro-Grid Solar Farms, Vanadium Batteries, Geothermal, Wind, and Hydrogen.
Phaeton real estate: It is a known fact that wealth is created through real estate ownership. Phaeton is progressively building up a portfolio of real estate assets integrated with Blockchain technology. When the portfolio has reached a critical mass, the portfolio will be tokenized.
Phaeton decentralized finance and exchanges: Several products fall under this silo. Based on an NFT model, Phaeton has created the Carbon Credit Exchange and Real Estate TNFTs. In addition, Phaeton has created Phaeton ESG Bond Exchange to finance the roll-out of its renewable energy infrastructure.
Phaeton Real Estate is one of the world's first to apply the concept of NFT in property development and investment. One of their Social Impact projects includes a Medical Centre with a Disability Hub and affordable Seniors' Co-living" under a "Build to Rent" model.
This development project is a perfect example of how Phaeton improves the real estate development and investment market with its Blockchain-based products. These Blockchain products not only increase a project's value but create a better living environment through ESG principles.
Why are sustainable projects the future?
Sustainable projects such as Phaeton are the future. Although the project's focus is primarily on a positive social impact that makes a difference, Blockchain will ensure greater transparency and a better way of living. Their native token PHAE has had an exceptional IEO and is currently listed on multiple mainstream DEX and CEX.
As electric vehicles become more popular, almost every other industry is pledging to become carbon neutral, including the automobile industry. The Phaeton platform has an ecosystem offering users access to a decentralized global market. Its sidechains allow independent dApps, facilitate customization, scalability, and a departure from high network fees. In addition, the protocol has been designed to make it convenient, secure, and seamless for all stakeholders.
To learn more about Phaeton, visit the website | Twitter | Facebook | Telegram | Instagram | Medium
Linkedin | Discord | Youtube | Phaeton IEO on latoken | Phaeton IEO on p2pb2b.
Disclaimer
All the information contained on our website is published in good faith and for general information purposes only. Any action the reader takes upon the information found on our website is strictly at their own risk.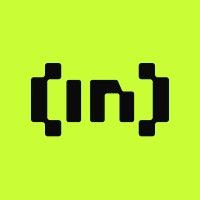 BeInCrypto Team comprises a diverse group of experienced journalists, analysts, and crypto enthusiasts dedicated to delivering the latest news, insights, and analyses in the...
BeInCrypto Team comprises a diverse group of experienced journalists, analysts, and crypto enthusiasts dedicated to delivering the latest news, insights, and analyses in the...
READ FULL BIO
Sponsored Sponsored