Peter Brandt is the analyst who became known for predicting the crypto winter of 2018. He has said that Bitcoin could continue to drop as low as $13,000 if it doesn't rebound to the $32,000 level.
With nearly 50 years of experience in the market, Peter Brandt is currently one of the most prestigious analysts within the cryptocurrency community, especially after predicting the crypto winter of 2018.
Through his Twitter profile last week, Brandt released his analysis of the current moment of Bitcoin's decline. Unfortunately, it brings even more pessimism to cryptocurrency enthusiasts.
Bitcoin at $13,000?
The last time Bitcoin was traded at $13,000 was in November 2020, when the asset was showing its first signs of entering a strong bull cycle. It culminated in a jump of more than 400% and a new all-time high of $69,000 made about a year later. Since then, the world's largest cryptocurrency has entered a downtrend, losing 70% of its value, according to CoinGecko.
Many believe that after retesting the old all-time high at $20,000, BTC will soon rise again. However, for Brandt, the asset could continue to fall, reaching the $13,000 level. This could occur, according to the analyst, due to a double top made in the region of its current record price.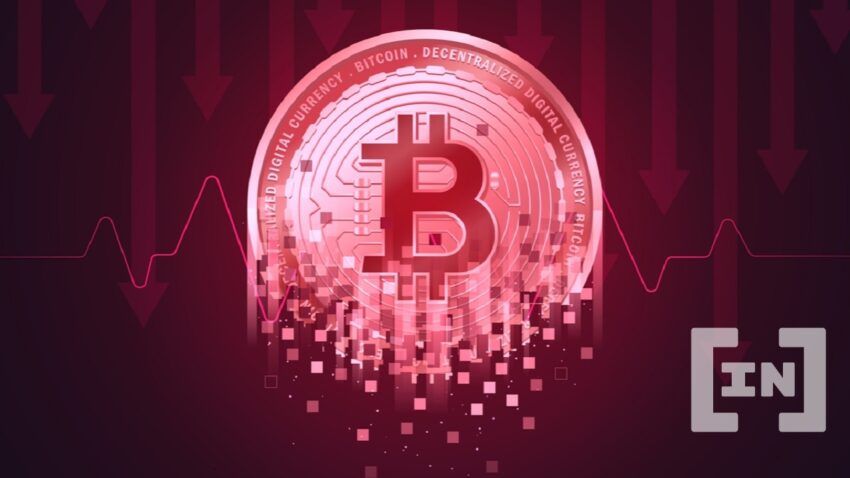 Peter Brandt and the Drano chart pattern
Double top is considered one of the biggest trend reversal patterns in technical analysis, which explains the sharp drop that followed in the asset. Brandt further notes that the chances of this drop occurring increase if Bitcoin fails to soon reclaim the $32,000 level, which was lost earlier this month.
"Unless Bitcoin $BTC manages to close above the May 31 high, this chart could become a classic example of the famous "Drano" chart pattern."
Also believing that Bitcoin may continue to fall is former BitMEX CEO Arthur Hayes. For him, if the asset loses the $20,000 support , graphical analysis "will be useless for a while" and all that will be left for cryptocurrency investors is to pray to "Mr Satoshi and hope he shows kindness."
Peter Brandt: Crypto Winter Will End
According to Peter Brandt, the current crypto winter is expected to last a few more months, with a new all-time high for Bitcoin price being established only from 2024. However, he points out that "until then we will be in a giant uptrend."
Another who believes 2024 will be a good year for BTC is Du Jun, founder of the Huobi exchange. He claims that the halving scheduled to take place this year will be the main catalyst for the start of a new uptrend in the asset.
Got something to say about Peter Brandt or anything else? Write to us or join the discussion in our Telegram channel. You can also catch us on Tik Tok, Facebook, or Twitter.
Disclaimer
Following the Trust Project guidelines, this feature article presents opinions and perspectives from industry experts or individuals. BeInCrypto is dedicated to transparent reporting, but the views expressed in this article do not necessarily reflect those of BeInCrypto or its staff. Readers should verify information independently and consult with a professional before making decisions based on this content.