Famous hedge fund manager Paul Tudor Jones recently went on CNBC and revealed he has more than 1% of his assets tied up in
Bitcoin
.
Hedge fund manager Paul Tudor Jones recently made the news over his support of Bitcoin (BTC). The investor sees the leading cryptocurrency as comparable to gold. In a
CNBC interview
, he clarified how much of his assets are tied up in Bitcoin.
'Maybe Closer to 2%' of Jones' Assets Are in Bitcoin
Many cryptocurrency fans were expecting Paul Tudor Jones to make a statement on CNBC today—and indeed, he did, saying:
I have just over 1% of my assets in Bitcoin right now. Maybe closer to 2%.
According to
the hedge fund trader, there is currently "very little trust in [Bitcoin]." However, it is his belief that we are watching the "birthing of a store of value, and whether that seeds or not only time will tell."

Jones believes that the digitization of the world will only benefit Bitcoin. This will make it more accessible as a store of value,
as he told CNBC.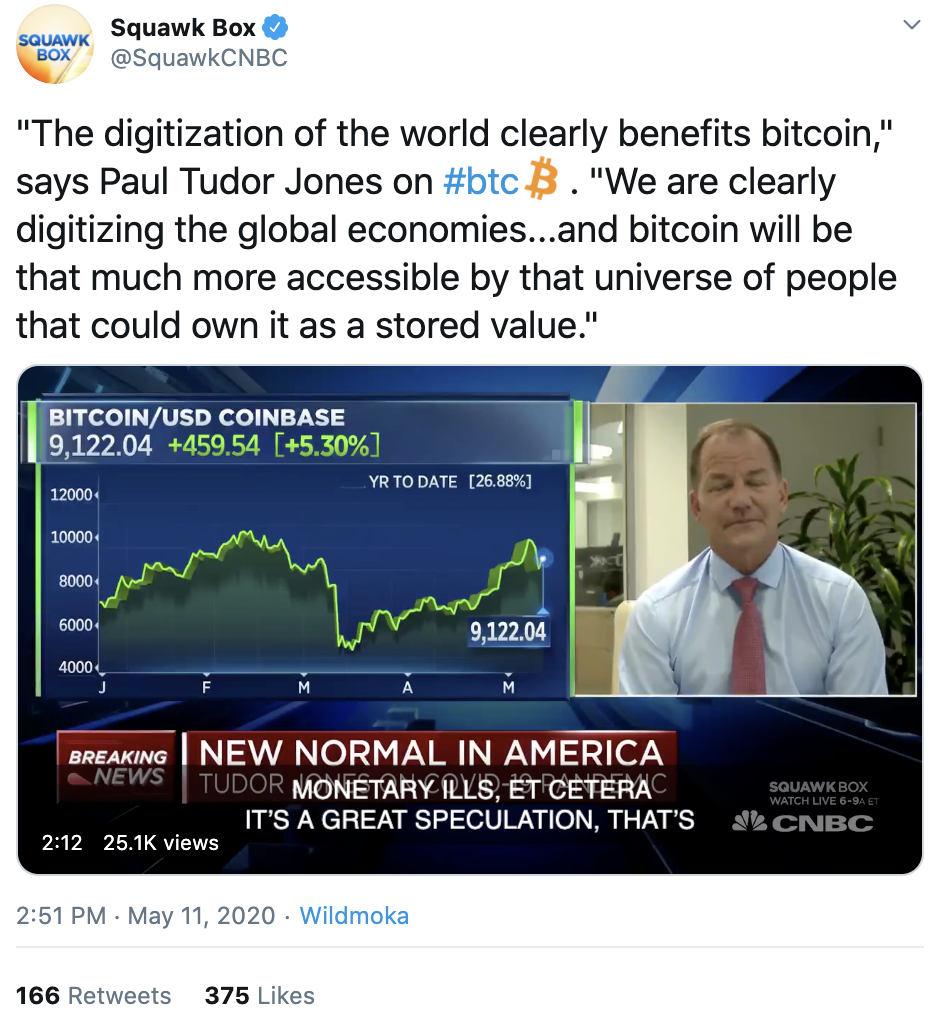 Two percent may sound like a little for us cryptocurrency investors, but for Jones that is a massive amount. If other hedge funds follow his lead, we could easily see a surge of buying pressure for Bitcoin.
'Bitcoin Is Undervalued Relative to Gold'
In Jones'
May newsletter
, he made a strong case for Bitcoin and its use case as a hedge against
inflation
.
Bitcoin… scores 66% of gold as a store of value, but has a market cap that is 1/60th of gold's. Something appears wrong here and my guess is it is the price of Bitcoin.
Jones is particularly concerned about public debts and the rampant
money-printing
being done by central banks. It could easily lead to high levels of inflation. Recently, U.S. government debt surpassed the
$25 trillion mark. 
Gold has always been the traditional hedge against such fears. However, according to Jones, Bitcoin could emerge as an attractive alternative.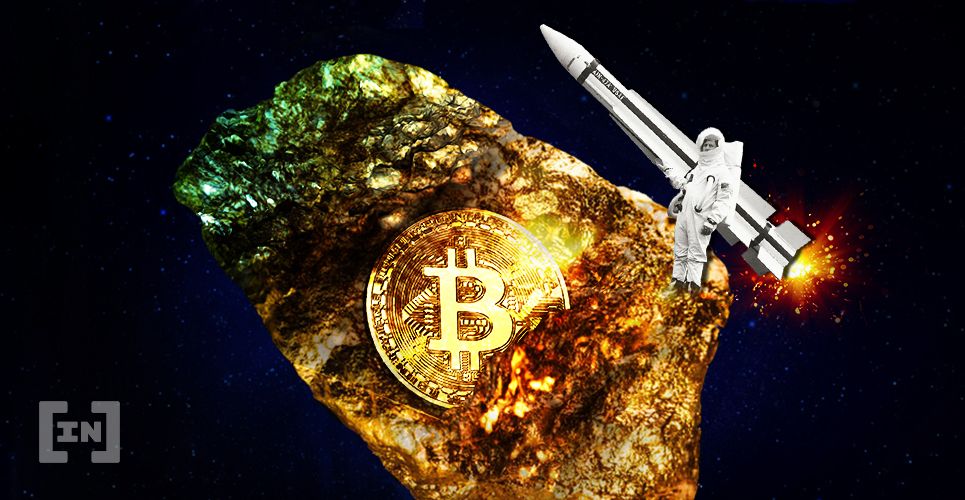 Hopefully, Jones did not get turned off to Bitcoin over the recent drop though. Since making his support of Bitcoin public, the leading cryptocurrency has dropped substantially—falling some $1,500
in under an hour
this past weekend. Jones has now gotten his first taste of the cryptocurrency market's
volatility
, and — hopefully — it hasn't discouraged his convictions.
Disclaimer
All the information contained on our website is published in good faith and for general information purposes only. Any action the reader takes upon the information found on our website is strictly at their own risk.