Since El Salvador became the first country to introduce Bitcoin as legal tender one year ago, usage there has largely stagnated according to multiple surveys.
But while the government claims it has brought increased investment and tourism to the country, others insist the move has only increased its risk profile.
When El Salvador adopted Bitcoin as legal tender on Sept 7, the cryptocurrency was trading around $47,000. However, Bitcoin's steep decline over the past year, trading at less than half that value this past week, has dampened enthusiasm and alienated investors.
While the adoption has not wrought financial ruin upon the country as some had feared, neither has it been a ringing endorsement for others.
"No one really talks about Bitcoin here anymore. It's kind of been forgotten," said former El Salvador central bank chief Carlos Acevedo. "I don't know if you'd call that a failure, but it certainly hasn't been a success."
Bitcoin rollout slow
Recent surveys and associated data revealed the extent of Bitcoin's rollout among consumers and businesses since the rollout. Since then, they found that only a relatively small minority of respondents continue to use digital wallets, while few businesses had even registered transactions in Bitcoin. Meanwhile, the central bank said that only 2% of remittances had been made via cryptocurrency wallets.
In order to facilitate the initial rollout, the government offered Salvadorans Chivo digital wallets that came with $30 worth of Bitcoin. However, a survey by U.S.-based NGO, the National Bureau of Economic Research (NBER), found that only 20% continued to use the app after spending the promotional Bitcoin.
Only 20% of businesses accept crypto
Study data showed that while the vast majority of Chivo downloads occurred specifically in 2021, barely any more downloads had taken place so far this year. Both the President's Office and the Ministry of Finance neglected to share official figures on Chivo usage.
Despite Salvadoran law requiring all companies to accept cryptocurrency, unless they are technologically unable to do so, only 20% do in reality, according to the survey of 1,800 Salvadoran households. One 47-year-old watchmaker in San Salvador said he has only ever made two sales with the cryptocurrency. "One for $3 and one for $5, it was $8 in total," he said. "From then on, no one has approached me."
According to the NBER survey, "Bitcoin is not being widely used as a medium of exchange" because users "do not understand it, they do not trust it, it is not accepted by businesses, it is very volatile, and it involves high fees."
"If you go to any market in El Salvador, you're more likely to receive an insult than be able to purchase something in Bitcoin," said Laura Andrade, director of the public opinion institute of El Salvador's Universidad Centroamericana Jose Simieon Canas, which conducted the poll. "It's not a part of people's daily routine."
Golden glasses
However, the government has only claimed that its Bitcoin policy has attracted investment, increased tourism and promoted financial inclusion, according to Minister of Finance Alejandro Zelaya.
Despite recent price declines hurting sentiment, Zelaya says the administration still plans to issue a Bitcoin-backed bond using blockchain technology, while the central bank says 59 cryptocurrency and blockchain companies have registered offices in the country.
Meanwhile, President Bukele recently attributed tourism recovery surpassing pre-pandemic levels this year to "Bitcoin and the surf." Earlier this year, the country's Minister of Tourism revealed that tourism has increased 30% since Bitcoin's adoption.
Raising risk perceptions
Yet, despite the government's appraisals, a glance at the country's investment in its Bitcoin policy paints another picture. The 2,381 Bitcoin the government purchased with public funds, worth $47.2 million at current prices, have dropped over half in value.
The government spent an additional $375 million in total on the rollout, including a $150 million fund to back Bitcoin-dollar conversions and the $30 Chivo promotions, according to Moody's.
Meanwhile, the International Monetary Fund (IMF) has been holding off on approving a $1.3 billion program for the country citing risks from its Bitcoin policy.
"The Bitcoin experiment promoted by the Bukele administration has significantly raised the market's risk perception of the country," said Fabiano Borsato, Chief Operating Officer of Torino Capital LLC. "This, in our opinion, will prevent El Salvador from accessing financing in the international markets under favorable conditions in the short and medium term."
Disclaimer
In adherence to the Trust Project guidelines, BeInCrypto is committed to unbiased, transparent reporting. This news article aims to provide accurate, timely information. However, readers are advised to verify facts independently and consult with a professional before making any decisions based on this content.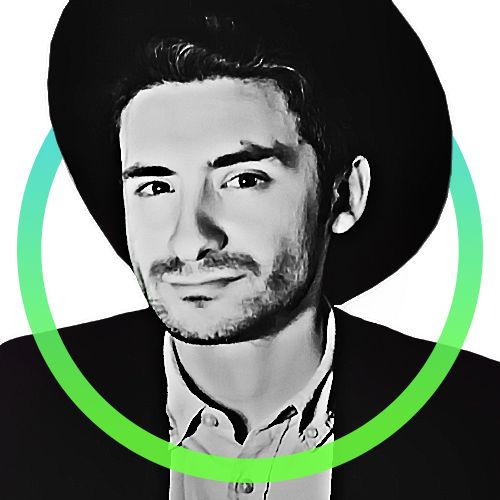 Nick is a data scientist who teaches economics and communication in Budapest, Hungary, where he received a BA in Political Science and Economics and an MSc in Business Analytics...
Nick is a data scientist who teaches economics and communication in Budapest, Hungary, where he received a BA in Political Science and Economics and an MSc in Business Analytics...
READ FULL BIO
Sponsored Sponsored