Enjin co-Founder Witek Radomski believes that the cultural importance of non-fungible tokens (NFTs) is being 'overlooked' in the climate change debate.
In a rousing defense of the NFT industry, Radomski questioned the mainstream narrative on a number of issues. The co-Founder and CTO went on to call out cancel culture, and robustly affirmed the cultural significance of the sector.
"Non-fungible tokens (NFTs) have been receiving a lot of scrutiny lately, which seems a little shortsighted and feels more like a 'first line of attack.' Of course we must look after our environment, however, consolidating our processes takes time," Radomski told BeInCrypto. "Artists and creators are at risk of getting 'canceled' for depicting their art through NFTs, and I just don't agree with this line of criticism," he added.
For the uninitiated, the 'first line of attack' Radomski refers to is an earlier line of argument made by influencer and artist Jackson Dame, who has previously suggested that the environmental furor which surrounds NFTs is less than genuine and an argument made in bad faith.
"The NFT hater mob isn't gonna stop when it's all environmentally friendly," said Dame in a tweet on October 25, "That was just their first line of attack and they find new ones pretty quick."
Dame and Radomski take a view with growing support in NFT circles; the environment is merely a convenient stick with which to beat the nascent industry. Those that hold to this theory believe that when the environmental argument is debunked the same critics simply return with a new line of attack.
Hello hypocrisy
Radomski's comments come close on the heels of a controversy that has embroiled the communication platform Discord. The messaging service recently teased plans to incorporate Ethereum into its service causing a minor revolt from certain sections of its user community.
The outcry forced Discord CEO Jason Citron to announce that the company had 'no current plans' to integrate Ethereum.
Here Radomski points to research that indicates that the Ethereum network currently requires less energy to operate than the US gaming industry – a polluting sector that Discord's core audience is more than happy to participate in.
In contrast, Radomski sees an Ethereum network 'bursting with creativity and innovation' that is 'mitigating its environmental impact' in the longer term by migrating to a greener and less energy-intensive Proof-of-Stake consensus mechanism.
The real value of NFTs
The environmental criticism of NFTs mirrors that of the wider cryptocurrency sector. While it is easy to measure the energy consumption of blockchain technology through its electricity use, the energy consumption of traditional industries remains opaque.
This is the point recently made by Blockstream CEO Adam Back, who believes that mining bitcoin may 'probably, actually' reduce carbon-emissions when examined from a holistic point of view.
As for those whose environmental concern is genuine, Radomski's company Enjin will utilize Polkadot's Proof-of-Stake technology to build their own Efinity parachain. This will allow Enjin's energy consumption on the Polkadot to be a tiny fraction of that of Ethereum or Bitcoin.
For Radomski, this misses the wider value of about NFTs which he believes has been forgotten in the conversation.
"The intrinsic cultural value of NFTs has been overlooked, and I believe it is worth pursuing for the sake of our collective future," he said. He went on to conclude, "With so many Web 3.0 players and networks aiming to secure carbon neutrality, it is only a matter of time before a complete migration from Web 2.0 takes place, underpinning a net positive impact on our environment."
What do you think about this subject? Write to us and tell us!
Disclaimer
In adherence to the Trust Project guidelines, BeInCrypto is committed to unbiased, transparent reporting. This news article aims to provide accurate, timely information. However, readers are advised to verify facts independently and consult with a professional before making any decisions based on this content.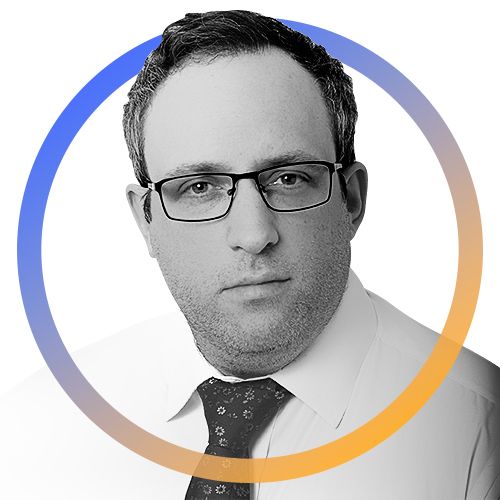 Robert D Knight is a journalist and copywriter who has specialized in crypto for over four years. His varied experience includes freelancing, in-project contracts, agency work,...
Robert D Knight is a journalist and copywriter who has specialized in crypto for over four years. His varied experience includes freelancing, in-project contracts, agency work,...
READ FULL BIO
Sponsored Sponsored