Since the onset of the dot com explosion of the mid-90s, the internet as it exists today has existed upon a centralized framework. The metaverse and NFTs are aiming to change that.
When considering the centralized web, or Web 2.0, think of it as a series of privately owned office spaces within a large building. Companies like Facebook, Google, Amazon, and other mega conglomerates own pieces of this infrastructure as a whole.
These servers are privately owned. Therefore, the information they allow on their networks is centralized and subject to permissions. These control the flow of content and subscription base based on terms of service agreements between the users and the services offered by the providers.
The compounding factor is that everyday users do not have ownership of the accounts. Instead, they have subscriptions to when a company legally holds a license of the service and the data within it. If a person somehow loses access or is absent for a certain time, the account may not be restored to the user.
In the same way, products or services on a gaming platform are not owned by users. Rather they belong to the gaming company. If a user cancels their account or somehow loses access to the account, it's game over.
Ownership in the decentralized metaverse
It may be difficult to interpret the full scope of what the metaverse is or will become.
Cathy Hackl, known popularly as the "Godmother of the metaverse," breaks it down in an interview with Vogue, as a "further convergence of our physical and digital lives," that "in some ways, it's about the internet-breaking free from the rectangles in our hands, desks, and walls and being all around us."
The metaverse, in contrast, is designed to be the antithesis of the current state of the web. Web 2.0 is constrained within the confines of centralization and data ownership.
In plain terms, the metaverse is aiming to establish complete decentralization infrastructure at its very foundation. This means that the old way of doing things is going to fade away.
The beauty of a decentralized web and application platform is that it will displace the power held by centralized technology giants.
It will give users the right to assume control and especially ownership over their data. This means end-users will be able to avoid disruptions of privacy. This shift of power seems to be a far cry in today's current state of affairs.
Moreover, the most significant implication concerning Web 3.0 is that it aims to give end users true sovereignty over their own data, especially their privacy.
A shift of power such as this is paramount in today's climate. Currently, users have essentially evolved into products that are sold through exploitive advertising practices.
NFTs enhance virtual spaces
The sustained interest has shown that NFTs are not a phase or fad. Just as crypto and blockchain are becoming foundational technology shaping an unwritten future, NFTs are joining them.
With this in mind, now think about an immersive 3D virtual space enhanced with an array of various ERC-720 tokens.
Expand that thought and imagine that same virtual space being the substance of an entire virtual world, a world that's interconnected to other virtual worlds.
How would a user personalize their own virtual space? This isn't a hypothetical question because it's already happening.
On August 18, Visa bought an exclusive digital art piece for $150,000. This was a purchase that launched the digital payments titan into the embryonic metaverse.
The art piece did not exist classically, such as on a canvas or other surface. The pixelated work, named CryptoPunk 7610, was an NFT. It featured the avatar of a female character, bearing a mohawk, with big green eyes and bright red lipstick.
NFTs are starting to become commonplace by artists and enthusiasts alike. Research also shows that many younger crypto enthusiasts are coming to cryptocurrencies through NFTs. Collectibles are an easy way many are already entering the metaverse.
NFTs are creating the groundwork for a real, verifiable, virtual world. This includes art and music, trading cards, and even real estate and other physical objects.
The fashion industry takes to the metaverse with NFTs
While art is still the most significant use case for NFTs at the moment, fashion is quickly proving how NFTs can break free of simple images.
Recently, the Italian luxury fashion designers Dolce & Gabbana rolled out a collection of virtual products consisting of a compilation of virtual clothing and accessories.
These NFTs can be adorned by virtual avatars within the metaverse. The collection consisted of tiaras, crowns, and an array of dresses, suits, and jackets.  
While big designer names are getting on board, there are also fashion houses planning for a future with exclusively digital fashion.
The fashion designs produced by Amber Jae Slooten exclusively exist in digital form. "We create clothes that are always digital and will never ever be physical," explains Amber Jae Slooten, Co-Founder and Creative Director of The Fabricant.
"Our identity is becoming more and more online every single day. It was a logical decision to think about hey how this fashion move into this space, how does fashion move into this digital identity, how do we curate the space around ourselves that we take with us in this metaverse," she said during a panel and Christie's Art+ Tech Summit.
Furthermore, it could be potentially fatal for brands and innovators if they fail to grasp the potential that this technology has to offer.
"I think we haven't seen nothing yet of what's possible with this kind of technology," said Slooten.
The gaming industry was doing it first
When explaining the metaverse, it is often easiest to reference multi-player games like Fortnite. The gaming world has long been creating universes that exist online.
The metaverse constructs have existed prominently in multi-player games where players can create their customized avatars and purchase in-game items which can be traded among other players. 
Fortnite creator Epic Games and Roblox have expressed eagerness to transform quickly evolving virtual worlds from video games into the foundation of the next-generation internet.
This should not come as a surprise to those familiar with aspects of the gaming industry. It has shaped virtual worlds since their conception in the early 1970s.
"We've had metaverse aspirations for a very, very long time," said Epic CEO Tim Sweeney. "It started with text chat in real-time 3D with 300-polygon strangers. But only in recent years has a critical mass of working pieces started coming together rapidly."
Real estate NFTs are already being sold in the metaverse
It's also not just physical items for sale but rather whole plots of land and real estate.
One of the most famous blockchain-based games is Decentraland. Here, users can buy and sell plots of land via NFTs. In June, the game had its biggest sale to date, with a plot selling for $900,000.
While considered a game, decentraland embodies the concept of a metaverse entirely. Users can show off NFT art, real estate, clothes and even attend live events with friends online on purchased land.  
Earlier in 2021, blockchain protocol Boson Protocol bought a plot for $704,000.
"We have incredibly ambitious plans for the land. By providing the ability to buy something in the metaverse, and then take ownership of it in the real world, we are enabling new and exciting experiences that encapsulate the possibilities of eCommerce, allowing brands to have direct contact with their customers without requiring intermediaries" said Justin Banon, Boson Protocol's Co-Founder.
There are also starting to be iterations of these sales happening in the real world as well. In June, TechCrunch Founder Michael Arrington sold his Ukraine apartment as an NFT.
He conducted the sale through Propy, and the process acted as a proof of concept for this novel avenue for real estate sales.
"I think that this first proof of concept can absolutely change the paradigm of homeownership. And right now, we're creating a new way to transact home homes in the United States," said Natalia Karayaneva, CEO of Propy.
Will big tech monopolize on user sovereignty?
An issue big tech companies will have to contend with during this quantum shift is the obstruction of interoperability.
As it were, raising a decentralized internet certainly carries bold undertones that appear to seek opportunities to disrupt big tech's ability to continue the market from the collection of users' data.
For example, in recent months, big tech companies have been buzzing about the possibilities the metaverse could provide.
For instance, Mark Zuckerberg has been talking about the metaverse. He is especially vocal about how repositioning Facebook on the new web could create an immersive world. He described it as "an embodied internet that you're inside of rather than just looking at."
For years Facebook has spent special attention investing in Virtual Reality and Augmented Reality. Facebook's Horizon Social space is more or less a prototype metaverse designed to attempt to echo real-world presence and social interaction that may be pleasurable when these technologies have fully blossomed.
During an interview with Casey Newton, The Platformer, Zuckerberg described a vision where "no one company will run the metaverse – it will be an 'embodied internet' operated by many different players in a decentralized way."
As the interview progressed, the question arose regarding how the metaverse will be governed. Zuckerberg's response drew concern about how his software would be found across it.
Zuckerberg's goal is to implement advantageous licensing strategies to enable Facebook to continue enjoying profits from user's data which Facebook controls.
This is a maneuver that completely seeks to undermine the fundamental goals the metaverse hopes to embody. Users' data will remain subject to slavery to big tech, who shall then retain the ownership over users' data.
We can all build the metaverse
While there is concern that these corporations will replicate the complete control and oversight in the metaverse we are still in the early days.
However, the benefit of being at the beginning of something is that there is ample room for participation. Those interested in being involved in creating this new world can jump in and build something new.
It remains uncertain what the full mechanisms will be in our future hybrid world. The foundations are only just being laid. There is still much more that will influence the long-term outcome of this new frontier.
Disclaimer
All the information contained on our website is published in good faith and for general information purposes only. Any action the reader takes upon the information found on our website is strictly at their own risk.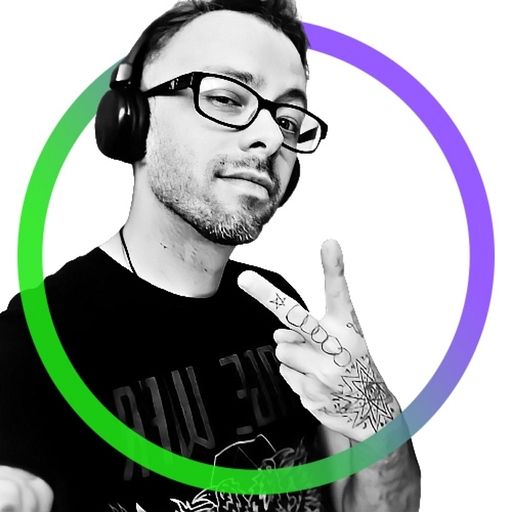 Jesse McGraw is a former classical concert pianist. He is also known by his moniker GhostExodus, and is also the former founder of a hacktivist group. Naturally, he is...
Jesse McGraw is a former classical concert pianist. He is also known by his moniker GhostExodus, and is also the former founder of a hacktivist group. Naturally, he is...
READ FULL BIO
Sponsored Sponsored