The extravagant realm of trading high-priced assets has expanded beyond the exclusive domain of art connoisseurs and into the crypto industry. Amid the boom, many investors have turned their attention to global art, NFTs, and luxury items like Rolex watches.
Still, as economic growth begins to decelerate, the luxury goods market is experiencing a similar downturn.
Global Art Sales Take a Hit
According to the Washington Post, global art sales reached $67.8 billion in 2022, marking a 3% increase from the previous year. In contrast, 2021 witnessed a 30% surge in art sales compared to 2020. The influx of $9 trillion in liquidity has undoubtedly played a significant role in bolstering the art market.
The United States has been a primary driver of the art market, with iconic pieces such as Andy Warhol's Shot Sage Blue Marilyn selling for $195 million and Leonardo Da Vinci's Salvator Mundi fetching $450 million in 2017.
However, the market began to lose steam in late 2022. Waning demand for lower-end work, concerns about recession, rampant inflation, and rising interest rates have severely impacted this market.

In addition to these factors, younger luxury consumers are also cutting back on spending.
Brands like Burberry Group Plc and Gucci-owner Kering SA report that "aspirational buyers" – a younger demographic – are becoming more cautious with their expenditures as we head into 2023.
NFT Sales Suffer, But China May Hold the Key
The decline in market enthusiasm is most evident in the NFT space. After skyrocketing from $20 million in sales in 2020 to $2.9 billion in 2021, art-related NFT sales dropped by approximately 50% in 2022.
While young people continue to invest in art, those who do typically possess over $1 million in assets, including real estate and private businesses. This distinguishes them from the "crypto bros" who entered the market during the boom.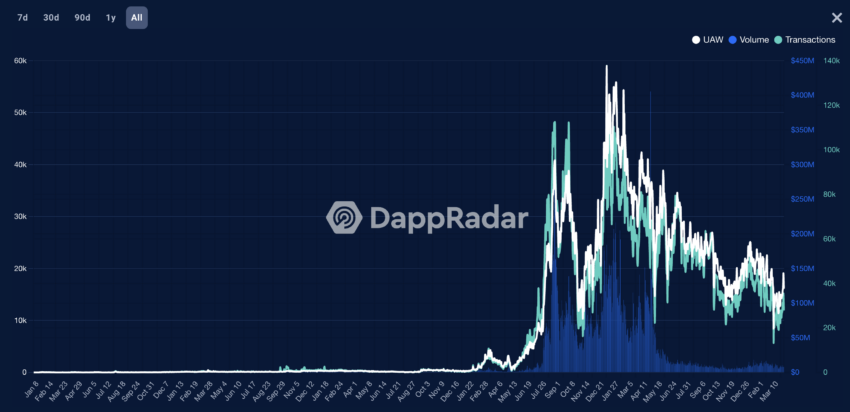 The Washington Post suggests that China may hold the key to revitalizing the art and luxury markets. Following the 2008 financial crisis, the Chinese market played a crucial role in the recovery. Art sales bounced back in 2010.
Recent events like Art Basel Hong Kong and positive signals from brands such as Prada and Moncler indicate a resurgence in luxury shopping. Bernstein analysts have also observed Chinese fashion enthusiasts beginning to travel abroad once more.
For purveyors of high-end products from Balenciaga to Basquiat, the hope is that Chinese consumers will unleash a new wave of "revenge spending" to revitalize the luxury and alternative asset markets.
Disclaimer
In adherence to the Trust Project guidelines, BeInCrypto is committed to unbiased, transparent reporting. This news article aims to provide accurate, timely information. However, readers are advised to verify facts independently and consult with a professional before making any decisions based on this content.
This article was initially compiled by an advanced AI, engineered to extract, analyze, and organize information from a broad array of sources. It operates devoid of personal beliefs, emotions, or biases, providing data-centric content. To ensure its relevance, accuracy, and adherence to BeInCrypto's editorial standards, a human editor meticulously reviewed, edited, and approved the article for publication.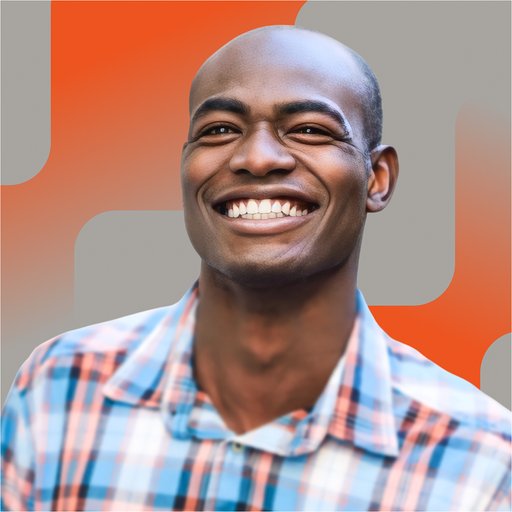 Ali discovered the concept of Bitcoin in 2012 after reading the whitepaper. The idea of a decentralized, unrestricted, and censorship-resistant currency sparked his interest and...
Ali discovered the concept of Bitcoin in 2012 after reading the whitepaper. The idea of a decentralized, unrestricted, and censorship-resistant currency sparked his interest and...
READ FULL BIO
Sponsored Sponsored