An obscure altcoin called '999' is currently sitting at $519M market capitalization after pumping-and-dumping its price over the course of three days.
It's just another day in the cryptocurrency market when a no-name altcoin pumps-and-dumps for no reason. 999 is the latest mysterious cryptocurrency to do so. The altcoin currently has a daily trading volume of just $25, but a market capitalization of $519M. The rise has been nothing short of a classic pump-and-dump. On January 26, it was sitting at a price point of around $2.14. The following day 999 rose to $6.52 before settling back down to its original price from January 26th. It is down -62.86% on the daily today.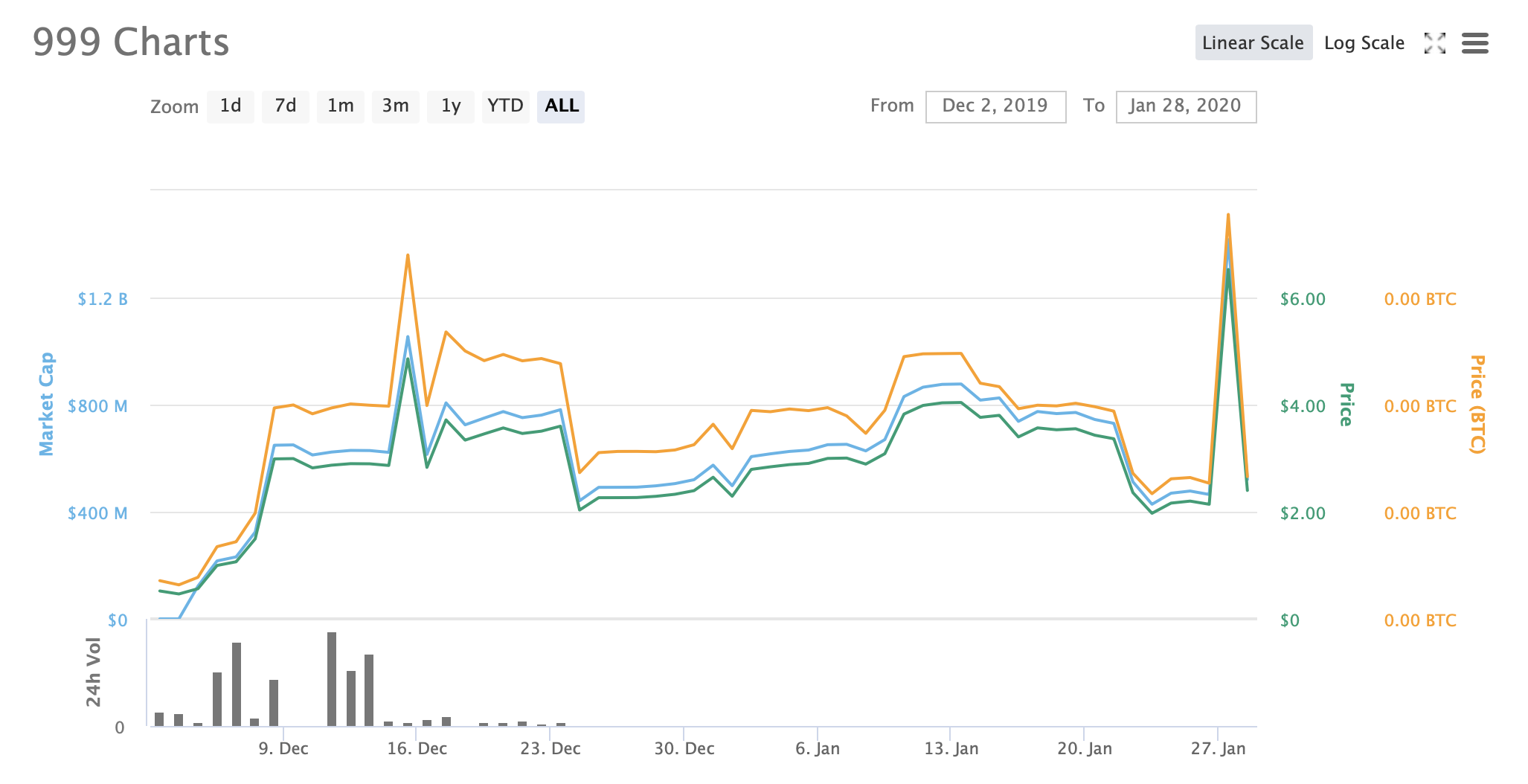 It's unclear what the wash traders were expecting to do with this flagrant scheme, but there is still virtually no trading volume for 999. Even at the height of its rise, the altcoin only saw around $9,300 in daily trading volume. The pump-and-dumpers were hoping that boosting the price of their useless altcoin would get the ball rolling and sustain a new leg-up, but it seems that they were mistaken. The purpose of 999 still remains a mystery, however.
The project's website says that
"Coin 999 will support multi-payment systems" and that "its very clear its having great Future." Littered with broken English, the website makes an unconvincing case that 999 even needs to exist. The project's own promoted accomplishment is getting listed on CoinMarketCap and Etherscan. The story with 999 is nothing new, but CoinMarketCap should make a serious effort to unlist these no-liquidity altcoins from their website entirely. The fact that an altcoin can have a 'market capitalization' of $519M with a trading volume of just $25 simply makes no sense. CoinMarketCap has come under this same criticism in the past: out of the 5,000 or so coins listed,
most of them are completely illiquid
, as BeInCrypto has previously reported on. 999 is, therefore, just one of many, and CoinMarketCap owes it to the industry to stop inadvertently promoting these coins by listing them.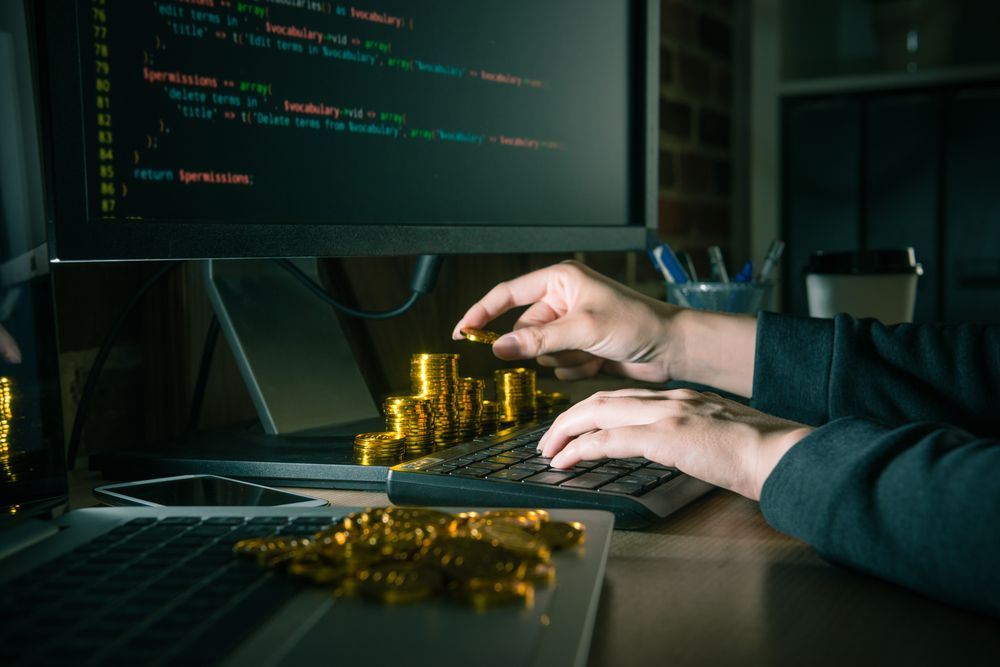 For now, 999 looks like any other pump-and-dump. Yet, another scam like it will inevitably try the same scheme all over again until CoinMarketCap ceases to give these manipulated, wash-traded altcoins visibility.
Disclaimer
All the information contained on our website is published in good faith and for general information purposes only. Any action the reader takes upon the information found on our website is strictly at their own risk.