McAfee did it again. After a short season off the radar, the well-known crypto influencer resurfaced with recharged batteries and announced the launch of a decentralized exchange following the creation of a trading platform named
McAfee Magic.
While BeInCrypto
reported on McAfee Magic just a few months ago
, McAfee DEX
was released in beta
earlier today. McAfee wanted to create a completely anonymous, open-source platform that would stimulate the trading of any token with virtually no red tape, KYC, or AML policy. The philosophical motivation beyond the purely economic aspect was more than evident in one of the messages he sent to his followers:
I just want this to succeed. It's extremely important that it succeeds. This is our last chance, not with me, but with distributed exchanges… You have to use them now. Governments are afraid of crypto, afraid of us, and they will do anything within their power to stop us… You can't stop a distributed exchange. Please think about this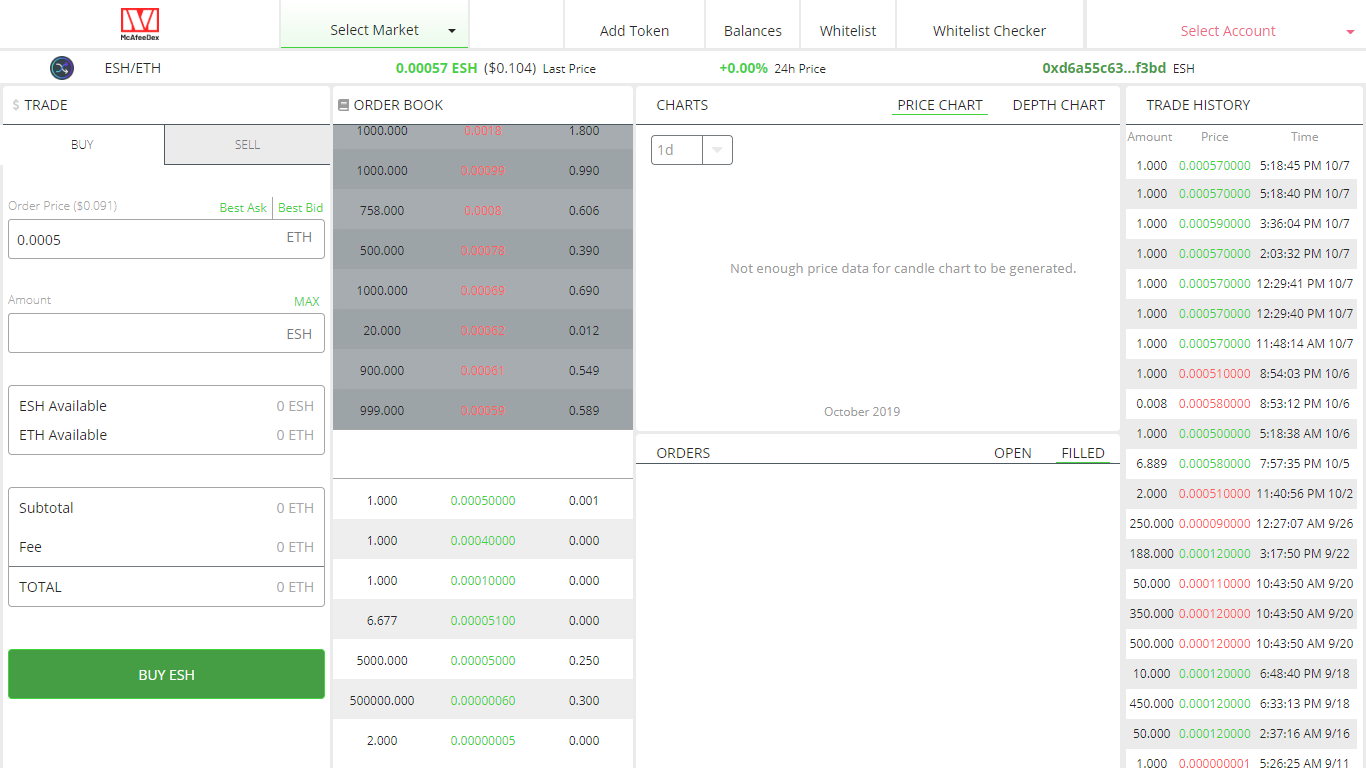 The Fastest DDoS Attack Ever
"McAfeedex.com beta is live. Play with it."
McAfee said when his DEX went live, and play with it, users did. Just an hour after the announcement, the platform was already suffering its first DDoS attack
As could have been predicted. Dex Speed has slowed due to the humorous DDOS attacks that follow my every release of anything:). We're adding nodes and speed should be up to par in a few moments. I love the negative adoration of my trolls. They are proof I'm doing something right.

— John McAfee (@officialmcafee) October 7, 2019
Considering McAfee's reputation and involvement in the scene, heavy traffic was to be expected. However, it is still too early to predict the results of this attack or if it will continue in time. McAfee explains that users have nothing to worry about. The growing number of nodes will make it increasingly difficult to perform this type of attack over time, but besides, his exchange's architecture makes it impossible to lose funds as they are in the blockchain and not under the custody of the exchange or any third party.
John McAfee Has Quite a History With Cryptocurrency
The recognition of McAfee in the crypto-verse is unquestionable. Back in 2017, a tweet in which he spoke of an altcoin was enough for it to rally. Verge (XVG), Tron (
TRX
), and Reddcoin (RDD) were some of his recommended cryptocurrencies. In that same year, BeInCrypto reported on McAfee making his famous
prediction
that Bitcoin would reach a price of 1 million dollars – a short time before Bitcoin started one of the most critical bearish in its history. However, he does not regret it and still believes in his forecast. McAfee's last move before entering the world of exchanges came thanks to Zombiecoin – a project that paid him millions of dollars to create a whitepaper for a cryptocurrency that would be very useful in case of a zombie apocalypse.
To my critics: it isn't my job to determine the validity of @china_zombie 's claim that zombies exist. My job us to ensure that the white paper for the CZ coin is factual and informative regarding all aspects that affect the creation, distribution and use of the coin. That's all. pic.twitter.com/MpblMpSVE5

— John McAfee (@officialmcafee) August 24, 2019
…That didn't end well https://twitter.com/china_zombie/status/1169578853246865409 All things considered, McAfee doesn't seem to care about how "serious" or foolish a project may be. To him, as long as it runs on a blockchain and is beyond the control of governments, it will be worth supporting even if just to see how it plays out. Now, it is us who have to see what happens with McAfeeDEX. Meanwhile,
check out BeInCrypto's interview
with Mr. McAfee to hear his thoughts on Libra,
Binance
, and many other scenarios in the industry.
What do you think about John McAfee's DEX? Is it a good idea, or should he have sat this one out? Let us know your thoughts in the comments below.
---
Images are courtesy of Shutterstock, Twitter.
Disclaimer
All the information contained on our website is published in good faith and for general information purposes only. Any action the reader takes upon the information found on our website is strictly at their own risk.