Singapore's central bank has successfully completed the fifth phase of a blockchain payments project, soon to be ready for live adoption.
The Monetary Authority of Singapore (MAS)
announced
today that it has developed a blockchain-based payments prototype for faster and efficient cross-border payments. MAS, local investor Temasek and J.P. Morgan jointly developed the last phase of the blockchain project dubbed 'Project Ubin Phase 5.' According to the release, the multi-currency payments network prototype successfully settled faster and cheaper cross-border payments on the same network.
MAS and @Temasek have jointly released a report to mark the successful conclusion of the fifth and final phase of Project Ubin.

Read more here: https://t.co/shprBXaiu6

Read the report "Project Ubin Phase 5: Enabling Broad Ecosystem Opportunities" here: https://t.co/8XEQuTH9xP

— MAS (@MAS_sg) July 13, 2020
Sopnendu Mohanty, Chief FinTech Officer at MAS said that there will be "greater adoption and live deployment of blockchain," upon successful experimentation of five phases. He noted:
"This has built a strong foundation of knowledge, expertise and experience, and paved a path towards commercial adoption."
Detailed Report Released
Temasek and MAS have released a report titled "Project Ubin Phase5: Enabling Broad Ecosystem Opportunities" to mark the project's completion. They assigned the report to tech giant Accenture for publication. The
report
analyzed commercial applications of blockchain technology across various sectors. Over 40 financial and non-financial firms were engaged in Phase 5 of Project Ubin. They took part in various workshops to analyze how these applications could benefit from integrating with Ubin Phase 5.
"Phase 5 of Project Ubin has demonstrated the commercial applicability, viability and benefits of blockchain technology across industries, beyond capital markets and trade finance,"
said Chia Song Hwee, deputy CEO of Temasek. The report claimed that Project Ubin Phase 5 validated smart contracts on the prototype in use cases including, Delivery-versus-Payment (DvP) settlement with assets on private exchanges, escrow for trade, and payments for trade finance.
J.P. Morgan's Participation
Investment banker J.P. Morgan has been at the forefront of blockchain technology solutions for various banking needs. The firm's enterprise-ready distributed ledger platform,
Quorum
, was built on top of the Ethereum ecosystem. This platform currently serves as the foundation for JP Morgan's Interbank Information Network (IIN). INN is a decentralized network that allows member banks to exchange information in real-time to verify payments. J.P. Morgan has been an active contributor to Project Ubin since its inception, the company's head of blockchain Umar Farooq stated.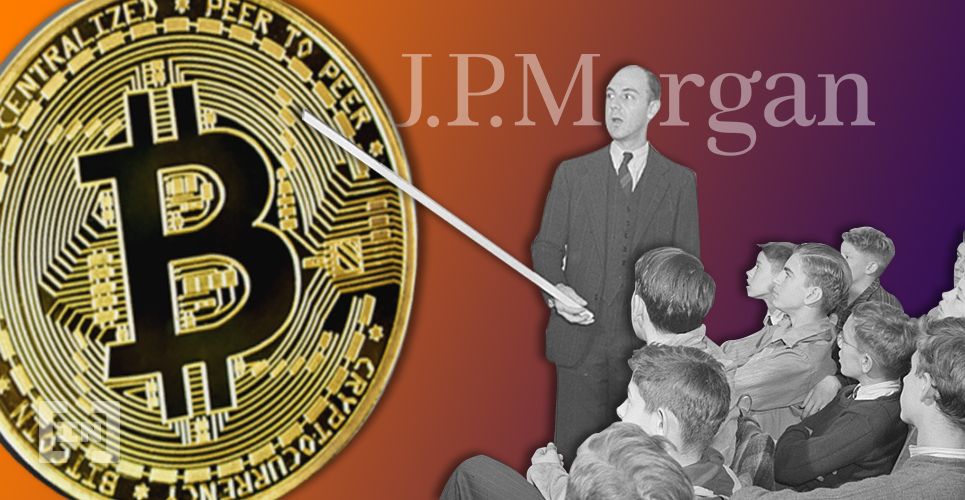 "(We have been) leveraging our learnings and infrastructure including Quorum, Interbank Information Network and JPM Coin. Phase 5 has demonstrated how broadly blockchain can impact the future of business and we look forward to working with MAS, Temasek and other banks to develop and scale commercial solutions for the industry."
Additionally, the firm created JP Coin, a digital asset to facilitate its native monetary transactions. The coin is built on Quorum's digital infrastructure.
Disclaimer
All the information contained on our website is published in good faith and for general information purposes only. Any action the reader takes upon the information found on our website is strictly at their own risk.