Bitcoin held steady on Thursday in its tread towards $60,000. This, on the heels of several multi-million dollar DEX investment purchases. Tether clamored back, kicking DOT down to sixth place.
Bitcoin is primed for an epic run as worldwide digital asset investment firms keep buying in. With stimulus checks around the corner, Bitcoin looks ready to hit its $60,000 price prediction.
XRP remains in the Top 10, down 2.7% today, trailed closely by Uniswap, which saw a 13% increase in 7 days.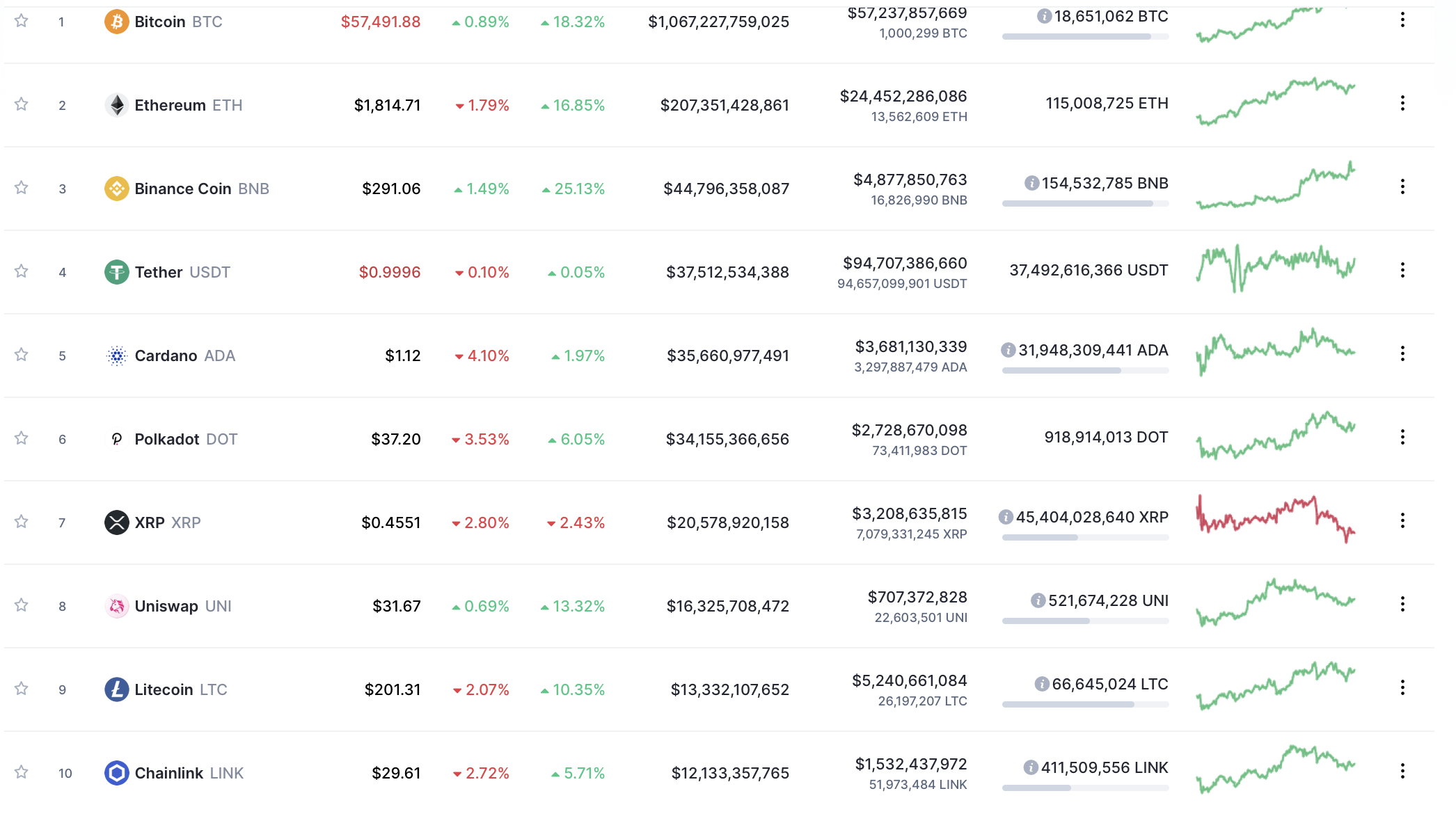 NFTs Still the Talk of Town
NFTs are not going anywhere. Following today's auction sale of Beeple, which closed at $69M, it seems everyone is launching tokens. In the last few months, the digital art NFT community burst onto the scene, creating new revenue streams for artists. Celebrities like Mark Cuban are even creating gifs of themselves, listing them as NFTs and raking in the profits.
New Talks on Crypto Regulation
Rep. Warren Davidson (R-OH) has opened the door to new discussions on his signature Token Taxonomy Act. The press release comes at a crucial moment as Bitcoin is dominating the world of DeFi. Information from the release states:
Currently, a patchwork of laws and regulations creates confusion and even hostility to various blockchain businesses. Without a workable federal regulatory structure, many business and entrepreneurs are taking their businesses overseas where clearer and friendlier laws have established thriving blockchain economies.

Market interest in cryptocurrencies and blockchain technology has continued to grow as certain cryptocurrencies have enjoyed a boom throughout the coronavirus pandemic and as the Biden Administration considers whether or not to continue regulation on private digital wallets started by the Trump Administration.
IoTeX (IOTX) Hits All Time High
IoTex recently partnered with Amazon Web Services Partner Network (APN) to handle cloud storage and back-end technology for UCam in China. Since their collaboration, IoTex has been on fire and hit its all-time high on March 12.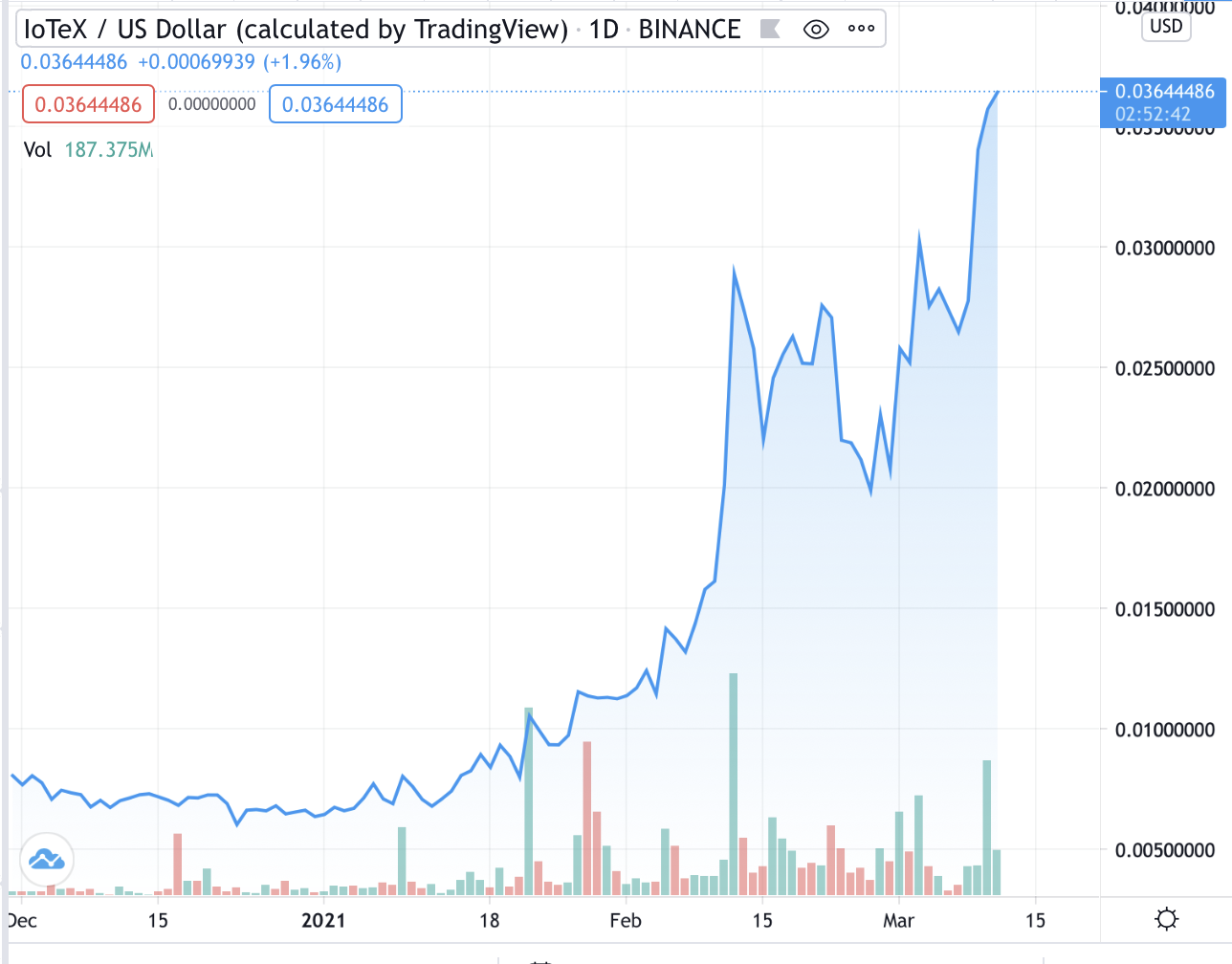 IoTex is doing great things. According to their website:
IoTeX's mission is to enable a borderless ecosystem where humans and machines can interact with guaranteed trust, free will, and privacy. We envision a future where users, not institutions, are in complete control of their devices and data. No intrusive ads or surveillance, just privacy, and peace of mind. We call this vision the Internet of Trusted Things.
Disclaimer
All the information contained on our website is published in good faith and for general information purposes only. Any action the reader takes upon the information found on our website is strictly at their own risk.