Mango Markets hack update: Following one of the largest decentralized finance exploits of the year, the Mango Markets community has voted in favor of one of the largest crypto 'bounties' ever.
Update Oct. 15, at 18:00 UTC: The so-called Mango Markets hacker Avraham Eisenberg issued a statement about the recent event. He stated that he was "involved with a team that operated a highly profitable trading strategy last week." Eisenberg further explained that all of his actions were legal in "open market actions, using the protocol as designed." Still, he said to have negotiated with the Mango team, and "all users will be able to access their deposits in full with no loss of funds."
The proposal for the Mango Markets exploiter to return some of the funds in exchange for a whopping reward has passed with almost 97% approval and over 473 million votes.
A Record $47M 'Bounty'
The Mango Markets bounty has stolen the spotlight of the crypto market. It has raised some eyebrows amongst community members as the Mango Markets hacker, who has already been doxxed, could be set to gain $47 million. This could possibly be the largest bounty ever.
On Oct. 14, industry observer 'Hsaka' suggested that the current 10% bug bounty rate Mango Markets offered would need to be re-priced. "Even if we weigh all those costs generously (~15m?) it still amounts to ~$30m/30% of the total funds," said Hsaka.
Mango Markets Hack: Inside Job?
Needless to say, there were many that were not impressed with the outcome of the proposal that was initially made and voted for by the Mango Markets hackers themselves with stolen tokens just after the heist on Oct. 12.
The Solana-based DeFi trading platform, Mango Markets, was exploited to the tune of $114 million. As reported by BeInCrypto at the time, the Mango Markets hacker self-funded a wallet to take out a perpetual futures position which he then counter-traded to manipulate MNGO price upwards. During the Mango Markets hack, loans were then taken treasury, and the liquidity was drained.
Comments on the proposal generally agreed that the MNGO hacker shouldn't get so much, but they were still in favor of recouping something for themselves.
"As several others have said, we should give him less of a bounty because he is a criminal in no position to negotiate anymore. He's dox'd and will be arrested,"
Crypto sleuth 'Fatman' commented on the brazed Mango Markets exploiter. He placed a bet on the hacker scaping arrest.
In a report just after the Mango Markets hack, Chris Brunet shared screenshots claiming the MNGO exploiter is Avraham Eisenberg. Eisenberg bragged he was "investigating a platform that could maybe lead to a 9 figure payday," just a week before the Mango Markets exploit.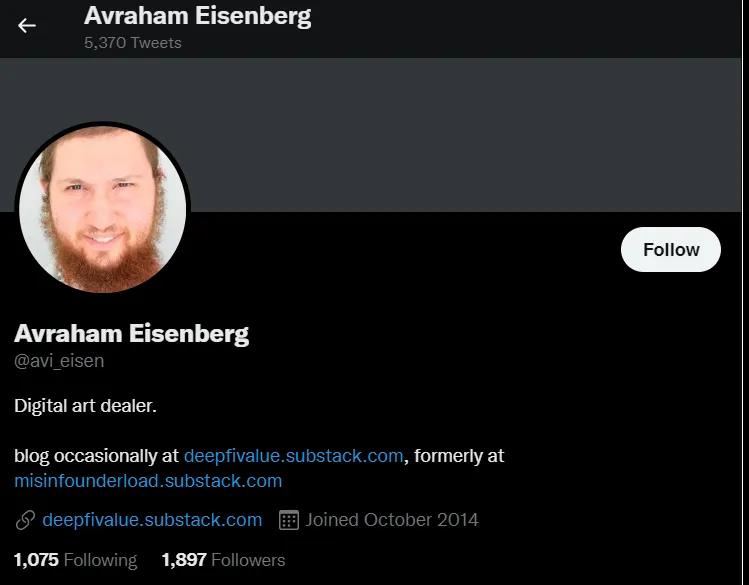 What remains unclear is whether an actual crime has been committed. The fact is that the Mango Markets exploit was due to an economic flaw in the design of the protocol. Although those that lost MNGO funds will clearly not see it this way.
MNGO Price Outlook
The Mango Markets native token MNGO price has gained 8% on the day as the governance vote reaches quorum. At the time of writing, MNGO price was trading at $0.025, according to CoinGecko.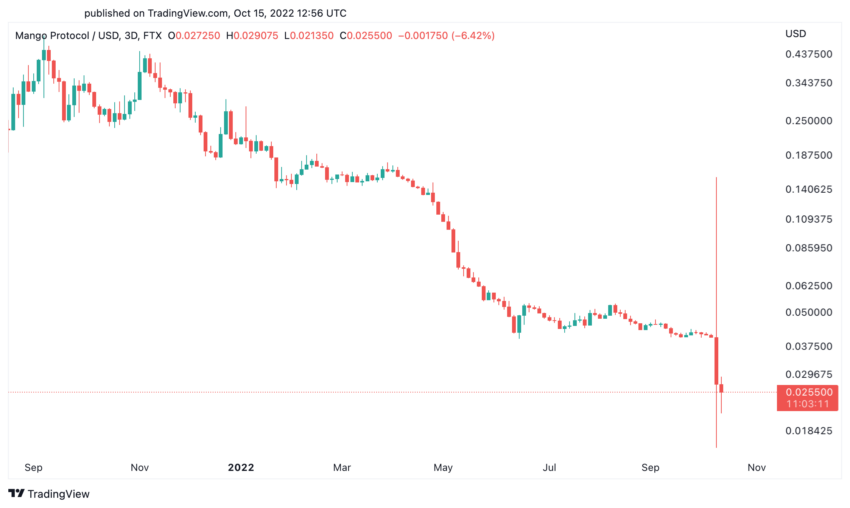 Still, MNGO price dropped 37% since the hack earlier this week when it was trading at around $0.040. Mango Markets native token MNGO price is currently down 95% from its September 2021 all-time high of just under $0.500.
Disclaimer
BeInCrypto has reached out to company or individual involved in the story to get an official statement about the recent developments, but it has yet to hear back.