A while back, Malta was on the cutting edge of technology and was quickly establishing notoriety as a nerve center for digital innovation, as well as providing stability for blockchain-driven startups in this era of regulatory ambiguity. BeInCrypto spoke with Eman Pulis, CEO of the igaming summit SiGMA and the Malta AI & Blockchain Summit, about what makes Malta attractive to fintech startups.
While legalities have been uncertain around the world regarding any concise regulatory development surrounding distributed ledger technology (DLT), Malta, Switzerland, and Singapore planned to implement regulatory measures on tokens in order to accelerate blockchain development. In fact, that is precisely what Malta once did in its pursuit to establish itself as a "blockchain island." 
In July 2018, Malta became the first jurisdiction to adopt blockchain and cryptocurrency regulations, with distinctly instituted regulatory structures for DLT, initial coin offerings, and digital currencies — with the projected goal of also becoming the first cashless country by 2033.
This bold initiative in developing regulatory frameworks was supposed to provide a stable platform for companies to operate in a regulated environment, without the element of uncertainty. 
In 2018, the Maltese government took legislative action and passed the Malta Digital Innovation Authority Act, the Innovative Technology Arrangement and Services Act, in addition to the Virtual Financial Assets Act.
These legislative moves, often called the Digital Innovation Framework, made the country distinct from nearly all others across the globe, as well as distinguished the island as an extremely appealing destination for blockchain-focused startups.
Additionally, the country was also preparing to equip its financial sector with the power of artificial intelligence (AI) in establishing a future that is piloted by data.
However, Malta's government has been silent about its crypto and blockchain-related developments, over the past year, and companies' interest in receiving a local license to operate a crypto-focused business seems to be fading away.
Malta is "definitely going digital"
BeInCrypto: It seems Malta is becoming less blockchain-focused and more digital economy-focused. How did it come to this decision?

Eman Pulis: I wouldn't really go as far as to say that we're becoming less of a blockchain-focused country, but yes we are definitely going digital and the reasons are obvious, since, in doing so we are enabling an array of new possibilities across the economy, generating business and better jobs.
In addition to that, we all saw the pandemic imposing a default shift in the working of things, and in spite of the difficulties it created simultaneously, we still found a way by going digital when it comes to retail and food services, for instance. It seems only natural that if a newly-applied digitized system worked efficiently during hard times, it will be immensely beneficial for when things slowly get back to normal. 

BeInCrypto: Can Malta become attractive to fintech startups? What are the main requests of fintech startups looking to relocate to Malta?
Eman Pulis: Both Hon. Silvio Schembri and Hon. Dr. Chris Fearne actually addressed this at the openings of our Med-Tech and Med-Cann summits, and they both said how Malta continues to work in order to facilitate the process for businesses in med-tech, med-cann, blockchain, and fintech, and that in the end, the numbers speak for themselves. 
Malta has consistently worked hard to be ahead of the curve where technology and innovation are concerned, and in fact the Malta Digital Innovation Authority will be launching a technological sandbox that is intended to assist start-ups in launching their services in the respective emerging markets.
On the whole, I believe that the way to go is to move away from the current, rather fragmented approach, and instead move towards a more holistic approach, locally embracing new technologies and digitalization in unison. 
"Sometimes delays create time for careful planning"

BeInCrypto: There have been some delays in the development of a regulatory framework around blockchain. Have you noticed blockchain firms leaving Malta due to the regulatory unclarity?
Eman Pulis: There's no doubt that this year has disrupted plans and caused endless delays for businesses and individuals alike, so if there were any delays, that surely didn't help.
On the other hand, if you look at the way that Malta learned from other countries, took its time, and then applied a fantastic regulatory framework for the igaming sector, I believe we are still ahead of time to do the same thing in blockchain. Sometimes delays create time for careful planning and refinement.

BeInCrypto: Germany is developing a crypto-friendly set of regulations, and probably they will be rolled out to the rest of the European Union. How would this affect Malta's position?
Eman Pulis: On this matter, I feel Clayton Bartolo really said it all in his interview on our BLOCK magazine, when he said that the country intends to keep up its commitment to remain a pioneer in the digital world, specifically by heavily investing in blockchain technologies, particularly in the fields of education, energy management, traffic management and tourism.

BeInCrypto: What developments do you expect in the fintech and blockchain sectors in the coming years?
Eman Pulis: As you know it's a vast industry and there's endless subsectors evolving technologies with newly emerging concepts and it is without any doubt that the pandemic has cemented our reliance on technology, so it is certain that we will expect a multitude of entrepreneurial innovations.
Businesses should consider investments into AI, Internet of Things, and automation; these three factors are playing an important role in the ever-changing game of tech, and that naturally includes blockchain and fintech.
Disclaimer
All the information contained on our website is published in good faith and for general information purposes only. Any action the reader takes upon the information found on our website is strictly at their own risk.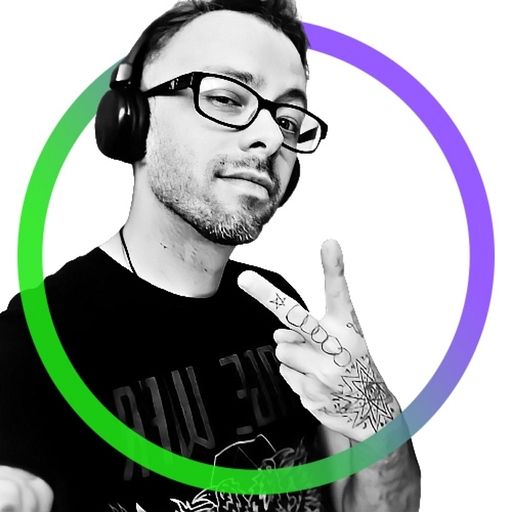 Jesse McGraw is a former classical concert pianist. He is also known by his moniker GhostExodus, and is also the former founder of a hacktivist group. Naturally, he is...
Jesse McGraw is a former classical concert pianist. He is also known by his moniker GhostExodus, and is also the former founder of a hacktivist group. Naturally, he is...
READ FULL BIO
Sponsored Sponsored