Digital fashion: The online appearance of the metaverse's denizens is becoming a big deal. Next-generation fashion is taking a quantum leap forward.
Written in collaboration with London C Edwards.
Forget what you traditionally believed to be fashion. There are now digital-only fashion houses, ready to meet the fashion wants and desires of those who plan to live a lot of their life on Web3.
Enter 'The Fabricant.' It is a digital fashion house, revolutionizing fashion as we know it. Not only is their idea of fashion avant-garde and futuristically weird, but like Web3, they are breaking down traditional barriers. Now, anyone can participate in the fashion industry. Want to be a fashion designer? Do it. You can create your own unique digital fashion apparel to be worn, traded, and collected in the Metaverse as NFTs.
This isn't an industry-controlled venture. It's decentralized fashion.
Digital Fashion Enters The Metaverse
Michaela Larosse is the head of content and strategy at the digital fashion house. She says it's not unreasonable to question the idea of digital fashion. "It's quite a challenging concept to get your head around. Fashion is about identity exploration. It's about self-expression. That doesn't need to be physical. You still get emotions without physicality."
Virtual worlds and virtual clothing have existed for decades within video games. Players talk, move around freely, design, purchase, and even earn apparel for their characters to wear.
These games come with their own economy and in-game currency. There's an entire generation that is no stranger to owning digital clothing. They can also have weapons, jewelry, pets, and other accessories within their favorite virtual spaces. These 'wearables' were all predecessors of the Metaverse. As for the Metaverse, who will clothe those inside it? The short answer is, you will.
Digital fashion and avatars
The goal of digital fashion is to allow users choose an aesthetic for their avatars. They can showcase it as wearable apparel or display it in augmented reality (AR). AR clothing is already under development. Users can superimpose AR clothing onto themselves using their smartphone cameras. AR fitting rooms will become reality, too.
Aside from AR clothing, digital garments can already be seamlessly superimposed in still photographs. They are so realistic that it can be difficult to differentiate a digital garment from a physical one. Users who wish to purchase digital attire can submit their photos, and the designer will superimpose their masterpiece into the image.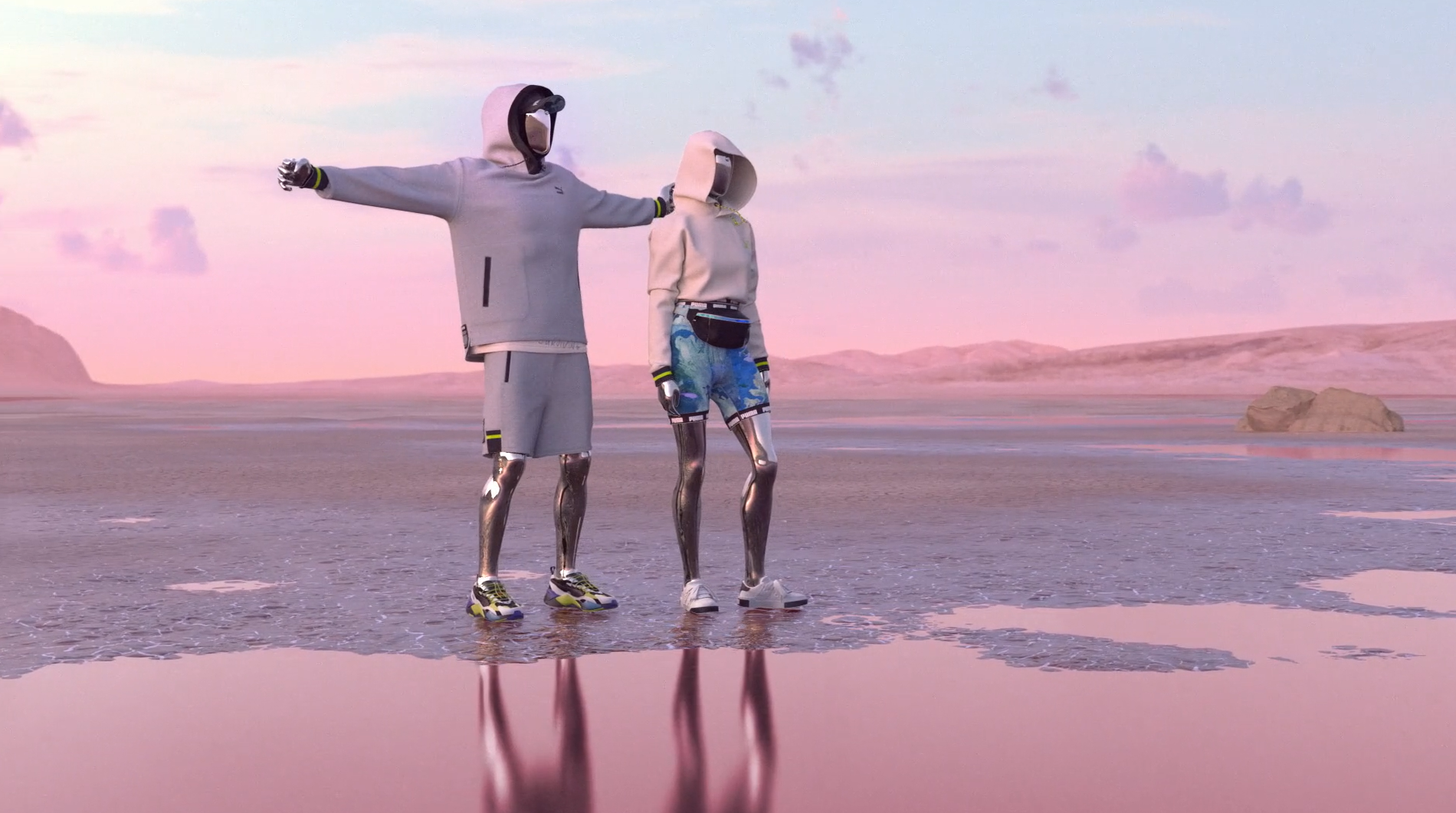 Digital culture and The Fabricant
The Fabricant exist exclusively as a digital-only fashion house. The company creates garments as well as fashion experiences that are purely non-physical. The company was founded in 2018 by Kerry Murphy, CEO, along with creative director Amber Jae Slooten.
Kerry is from a film and digital effects background. He knew that fashion had to digitize as an industry. Every other creative industry, such as music, film, and photography all have well-established digital cultures. Kerry felt that fashion had to go there, too. There was a couple of years spent in research and development before the company was formed.
Creative Director Amber studied at the Amsterdam Fashion Institute. She loved the creative possibilities of fashion. But she didn't want to participate in an industry that had so many toxic aspects to it, from sustainability to ethics, to factory conditions.
Rebellion
Amber says, "I didn't agree with the way things were done so I told my teachers, 'There is another way we can do this. Maybe I can graduate with without any clothes. Is it possible to make a digital collection?' They looked at me like I was crazy."
But she pushed on and became the first person in the world to graduate from a fashion degree with a digital-only collection for her final assessment.
She says, "Why are fashion shows still so physical? There is about maybe 200 people at the physical events watching the shows the catwalk models, and then the rest of the world watches the fashion shows online. In June 2018 we created a virtual fashion show. It was displayed in several places throughout Europe, including Amsterdam and in Paris in the same week. We didn't need any models and we didn't need to ship a collection. We just had to send a file. But the emotional reaction was the same. People didn't even realize that it was fake so they asked me, where can I buy this? And I said, 'You can download it all for free from our website.'"
Reform needed
Amber says the fashion industry needs to think differently about their ways. "We want to create a future where people will be able to wear our clothes digitally. People can express themselves endlessly. This change doesn't happen overnight, and we also understand that for brands it's very hard to still grasp – the idea of not having any physical products. So we help them along the way a bit. Using blockchain technology we are able to create a unique item in a digital space."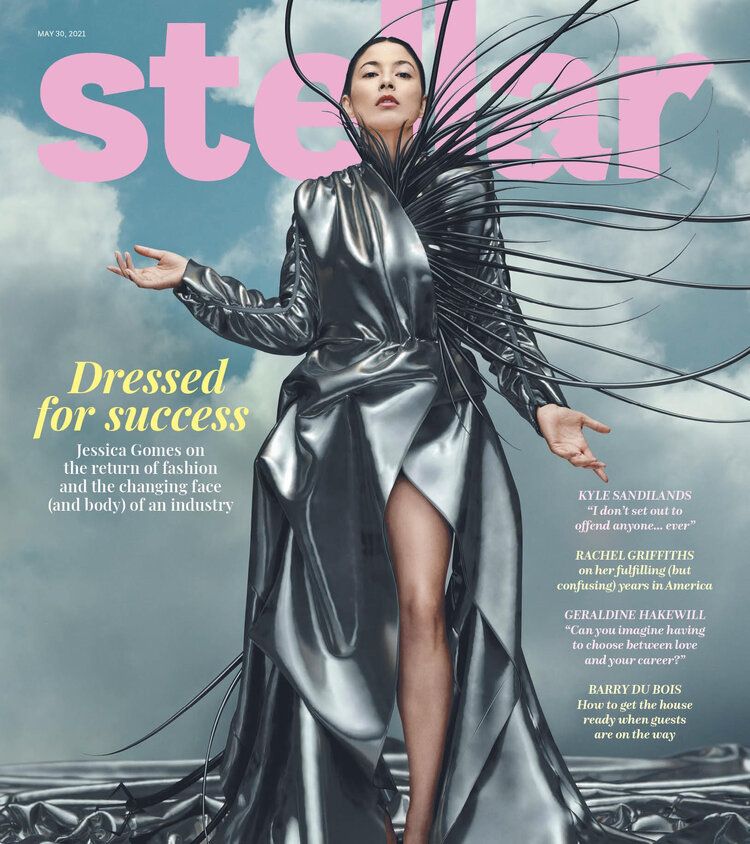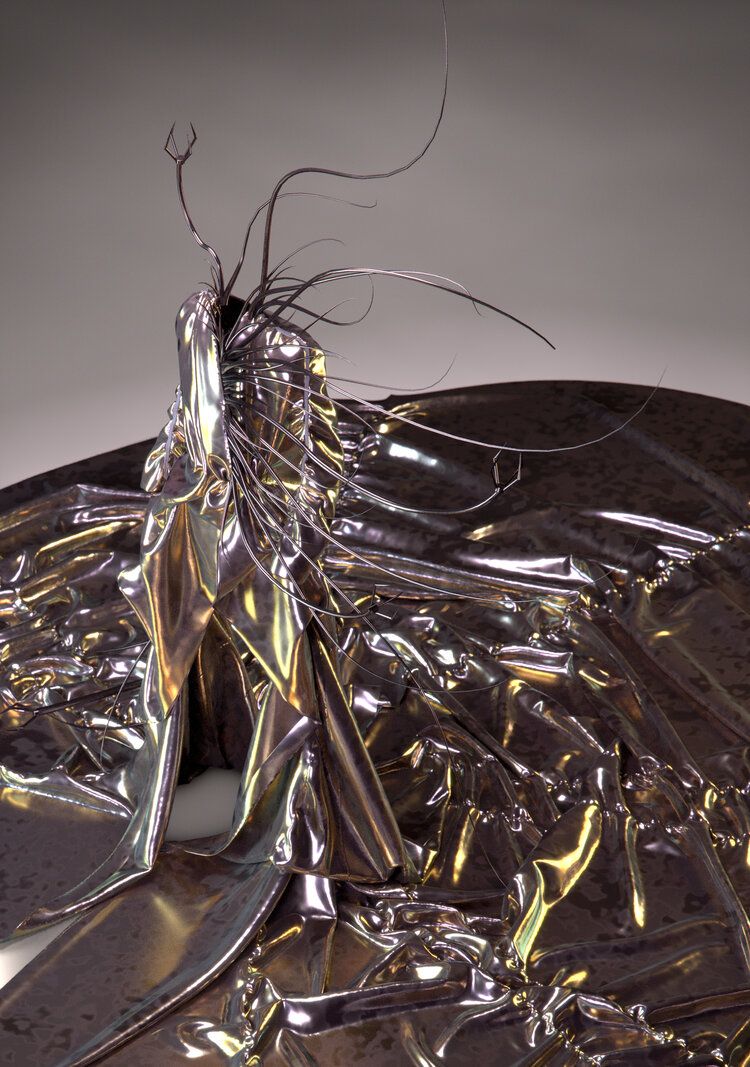 Trailblazing
The enterprise has maintained a presence at the forefront of the digital fashion industry. Now they are a senior player, evolving rapidly from their inception, at a time when there was no such thing as digital fashion. They have collaborated with real-world fashion brands, including Puma, Trs.Mnz, Buffalo London, Atari, Star Atlas, Iridescence, Soorty Denim and more.
Larosse says that it hasn't been easy. "Obviously, having been around since day one, nobody took us seriously. Everybody just said, 'This isn't a thing. How could this possibly be a thing? How can fashion not exist? It can't possibly exist, because you have to wear clothes.' Yes, but you can do that digitally."
Through the collaborations with brands, people are becoming more used to the idea of digital fashion. "It has made the idea of living digitally as part of your regular daily experience very familiar to people. And the idea of being able to use digital fashion wherever there's a screen interaction."
You, the Digital Fashion Designer
Selling digital fashion clothing isn't the sole objective of The Fabricant. It is also about demolishing traditional industry barriers. Such obstacles have excluded everyday people who aspire to participate in an industry that is almost entirely exclusive.
The Fabricant Studio allows users to create fashion NFTs. Larosse says now anyone can be a digital designer. "Users can create a brand, they can sell their stuff, and they can create their own aesthetic and become a relevant part of a new fashion economy. That's the point of everything that we're doing with The Fabricant studio. In the launch season, we had Fabricant garments, pieces from Marques Almeida, pieces from Dickies, and then three pieces from individual 3D garment creators. Metaverse natives, and physical brands came into the space."
Creative process
Fabricant equips users with the ability to select a blank garment model. They can then choose from a broad selection of digital fabrics, many of which are impossible in the physical world.
"Users come and select the garment, select the fabric, then they can combine them together to create their own unique digital fashion NFT that they then could wear, trade, and collect in the metaverse. As an end-of-season closing moment, we created a digital fashion show in Unreal Engine.
"And for us, there's no point just digitally recreating what a physical fashion show looks like. We don't need to have avatars just walk up and down the catwalk. We can do anything we like. Our fashion show was a giant digital sea and each garment was contained in a bubble. You could go to the bubble, interact with the garment in real-time, and really hone in on the details. It was really beautiful. For us, that's the exciting possibility of a digital fashion show."
All of the people who participated in the creation of a digital fashion piece that gets sold on the secondary market as an NFT, gets a royalty. From the person that dropped the garment, to the person who created the fabric, and even the person who minted it all. They get an equal split of the royalties. It's a new way of thinking about fashion.
"We have the technology to be able to change the whole idea of what fashion is. It's a really radical position to have, but we're doing it."
Want to speak more about this? Then join our Telegram group.
Disclaimer
Following the Trust Project guidelines, this feature article presents opinions and perspectives from industry experts or individuals. BeInCrypto is dedicated to transparent reporting, but the views expressed in this article do not necessarily reflect those of BeInCrypto or its staff. Readers should verify information independently and consult with a professional before making decisions based on this content.