The mainstream and financial media headlines are inescapable: a recession is coming, and it could arrive at any time.
Even worse, it could already be here, given inflation numbers are at record levels and oil and gas prices are soaring.
The stock market and cryptocurrencies have been crushed in the recent market downturn, as cheap debt becomes unavailable and interest rates increase. Combined, a global unwinding of debt has begun to unfold, and the impact is already tragic.
Panic and fear are everywhere, but don't fear the ongoing macro mayhem – PrimeXBT can help traders survive a recession. Here's how.
Building the perfect portfolio to withstand a recession
All of the factors necessary for a recession are just about here. There is widespread consumer inflation and rising energy costs.
Increases in the cost of living have caused consumer demand to dry up. Copper prices – a strong recession indicator – have plummeted. Unemployment is also low, and the GDP is shrinking.
Google search activity for the term "recession" in the US is reaching highs not seen since 2004 – about four years ahead of The Great Recession. This data could suggest that the general public is once again early to panic but that a recession is still likely on the way.
Investors are in a panic as a result and aren't sure where to put their money but cash. But fleeing to the dollar isn't really safe anymore.
With inflation rates as high as they are, the purchasing power of the dollar is dropping while its value is climbing relative to the rest of the assets on the planet.
Building a portfolio with currency positions long USD, long oil, and short stocks or crypto can prevent pre-recession jitters and panic.
With PrimeXBT, leveraged long and short positions are available on more than 100 different trading instruments. The platform includes both traditional and digital assets, from crypto to forex and stock indices to commodities.
Don't cash out, stay exposed to the right opportunities
Cash is still king. USD is the global reserve currency and the primary safe haven asset during economic turmoil. Investors' first instincts are often to go to cash, but with inflation running so hot, even the dollar isn't going as far as it used to.
Moving all capital to USD is a one-sided trade. If markets suddenly and sharply reverse, being exposed to nothing but the dollar is a great way to miss out on potential profits.
Markets are cyclical, and the dollar rally – while strong – can't last forever. When risk appetite eventually returns, it isn't wise to ignore risk assets like stocks or crypto.
In the past, Bitcoin and cryptocurrencies have proven to be some of the most profitable investments ever. But due to their powerful price volatility, crypto prices can crash by 80% or more abruptly without warning and make for an extra risky trade with the economy on shaky ground.
Bitcoin has failed as an inflation hedge, but there is still an opportunity for gold and silver to retain their titles as some of the best safe haven assets during recessions and economic struggles.
Gold and silver haven't done well with the dollar surging but could be the next asset class to rally as the macro environment changes.
Investing in yourself is the best investment you can make
Warren Buffett famously said, "the best investment you can make is an investment in yourself." "The more you learn, the more you'll earn," he continued. The statement today rings true for all traders with talent who are committed to their craft and go the extra mile to learn.
PrimeXBT provides the incredible opportunity to use the bear market in crypto and stocks to build one's skillset with a transformative education. The PrimeXBT Trading Academy educational website features a robust library of videos with tips and trading strategies created by expert trader Dirk Hartig.
PrimeXBT Contests provides the arena for weekly trading competitions to take place. These weekly competitions allow users to compete using risk-free virtual funds for a chance to win crypto prize rewards.
There is also ample opportunity to use the no-risk demo funds to practice trading, learn new skills, backtest trading strategies, and more.
Combining the free education of PrimeXBT Trading Academy and the opportunity to practice without the risk of loss is an offer that shouldn't be refused, and it could mean the difference between surviving a recession or the bear market eating you alive.
Summary: Survive the recession with PrimeXBT professional tools
PrimeXBT packs so much under just one roof, complete with a copy trading community, free mobile app, yield accounts, and several other innovative products and services.
There is no need to fear a recession when PrimeXBT professional trading tools can provide relief and a way to keep profits flowing.
While other platforms force traders to sit on the sidelines in cash only, PrimeXBT lets traders stay active and exposed to an endless amount of the right opportunities.
If you are sick of the macro mayhem and want to better prepare – be sure to check out the award-winning PrimeXBT trading platform.
Disclaimer
This article is sponsored content and does not represent the views or opinions of BeInCrypto. While we adhere to the Trust Project guidelines for unbiased and transparent reporting, this content is created by a third party and is intended for promotional purposes. Readers are advised to verify information independently and consult with a professional before making decisions based on this sponsored content.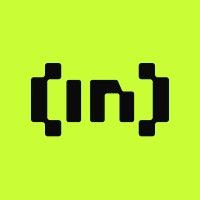 BeInCrypto Team comprises a diverse group of experienced journalists, analysts, and crypto enthusiasts dedicated to delivering the latest news, insights, and analyses in the...
BeInCrypto Team comprises a diverse group of experienced journalists, analysts, and crypto enthusiasts dedicated to delivering the latest news, insights, and analyses in the...
READ FULL BIO
Sponsored Sponsored