Interest in
Bitcoin
seems to be booming in Hong Kong. LocalBitcoins recorded its highest trading volume ever in the city-state this past week.
The protests in Hong Kong have been called the first uprising fully attuned to our modern, technocratic age. With the Chinese government trying to track protestors through surveillance and usage of payment apps, residents are going dark. Many are now trying to make themselves invisible to avoid a possible state crackdown — so, it's no surprise that interest in cryptocurrencies is also growing. Previous reports on Bitcoin rising in popularity in Hong Kong seemed to be premature. As BeInCrypto
previously reported
, last month there was no significant increase in Bitcoin trading in the city-state. However, the trend now seems to be changing.

LocalBitcoins Breaks Records in Hong Kong
LocalBitcoins, a popular platform for directly trading Bitcoin peer-to-peer, posted its highest trading volume ever in Hong Kong last week. Mati Greenspan (@MatiGreenspan) writes that the exchange recorded around $13M HKD exchanged in just the past week.
Bitcoin volumes in #HongKong have spiked to their highest level ever recorded @LocalBitcoins trading site.

About $13 million HKD exchanged in the last week.

For a portfolio manager, BTC is still considered a risk asset but for some people, it is clearly treated as a safe haven.

— Mati Greenspan (tweets ≠ financial advice) (@MatiGreenspan) October 2, 2019
Bitcoin is still considered a risky asset in Hong Kong, but something seems to be brewing under the surface. Although it'd be difficult to argue Bitcoin has proven itself as a 'safe haven' just yet, it does possess certain fundamentals that would be attractive to protestors.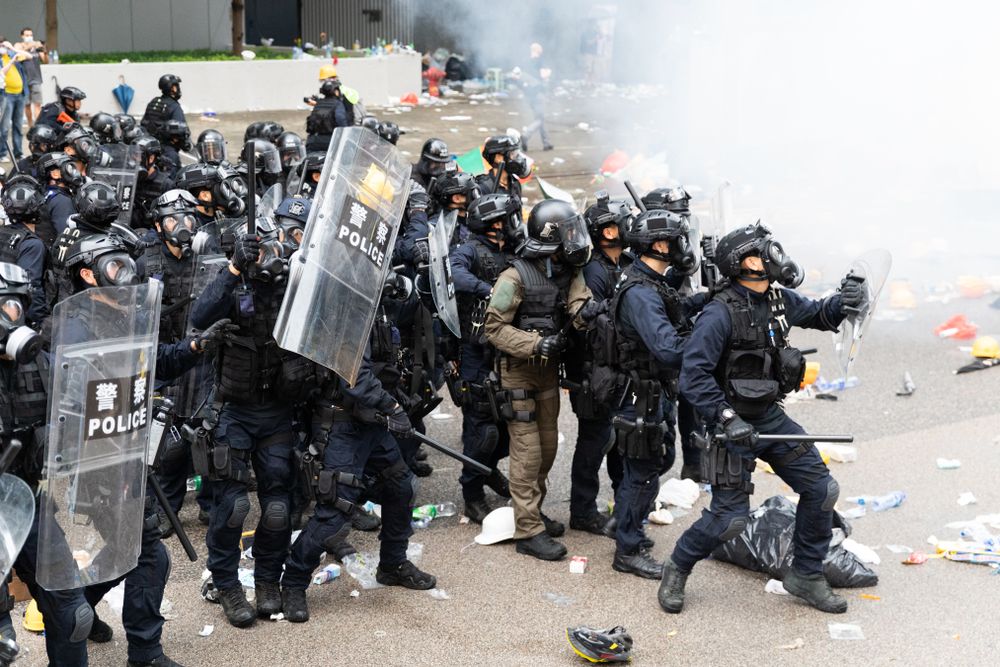 Cryptocurrencies and Protestors
The cryptocurrency space and the Hong Kong protestors would seem, on the surface, to be natural allies. Given that the Chinese state monitors its citizens through their spending habits, cryptocurrencies allow citizens to move to an altogether different form way of transferring value that's not backed by the state. Although previous reports of protestors turning to cryptocurrencies were false, they weren't off the mark entirely. They were just premature. Now, it seems that part of the troubled country is actually turning to cryptocurrencies as a means of financial independence.
Do you agree that the Hong Kong protests and the cryptocurrency market should be considered natural allies? Let us know your thoughts below in the comments. 
Disclaimer
All the information contained on our website is published in good faith and for general information purposes only. Any action the reader takes upon the information found on our website is strictly at their own risk.