The adoption of blockchain technology has been hindered on a large scale due to its perceived complexity, lack of real world utility and the high level of risk associated with it, particularly after the collapse of FTX. However, Lingo, a web3 startup, is challenging this perception by leveraging blockchain technology to revolutionize the travel industry through its community-driven vacation rewards model.
Lingo's Revolutionary Vacation Rewards Program is Changing the Game
Tired of spending a fortune on traditional loyalty programs only to receive measly rewards in return? Unlike other programs, Lingo's cutting-edge vacation rewards system distributes more vacation rewards to its holders, more frequently. The Lingo model is set to disrupt existing loyalty systems in 2 ways: more miles, more often.
Not only are the rewards more attractive than typical loyalty programs, Lingo rewards are distributed on an ongoing monthly basis instead of just one time. This unique approach can allow the Lingo community to enjoy vacations faster and on a regular basis in comparison with traditional systems.
Lingo's vacation rewards program is a paradigm-changing attempt to redefine the way people afford vacations
"Imagine being able to go on more vacations, more often" says Hassam Moussa Rawat, CEO and co-founder of Lingo. "With Lingo, you don't have to spend over and over to get rewarded with peanuts, once."
This incentivization mechanism is a much more attractive option than traditional rewards programs that only offer tiny fractions and can take years to accumulate enough points to enjoy a free vacation.
Furthermore, Lingo's community-driven model is backed by a growing portfolio of real estate properties around the world, generating cash flow for the sole purpose of sending people on vacations.
The project's unique community-driven compounding model is supported by real estate assets that serves a double effect of fueling the incentivization mechanism while cushioning the risk element often associated with web3 startups. This makes it a safer option for those looking to invest in blockchain-based projects while being easy to understand and offering a use-case that people relate to in the real world.
"The company's goal is to continue to expand its real estate portfolio and provide its community with a better way to afford vacations.", says Rawat.
This unique model has already attracted the attention of 100+ celebrities and web3 experts with a combined following of over 300 million.
Some of Lingo's ambassadors include Kingsley Coman (Bayern Munich), Romain Ntamack (Top 10 Rugby), P-Square (Nigerian superstar duo) and Web3 opinion leaders like Lady of Crypto (top female crypto influencer), Anthony Day (Linkedin top web3 voice) or Caroline Jurado (n1 crypto newsletter in France). This is possibly one of the most significant teams of brand ambassadors ever assembled in the industry!
Lingo was also co-founded by David Amsellem, ex founder of John Paul (world leader in premium loyalty, acquired in 2016 for $150m) and assembled a sophisticated team of ex C levels from Expedia, Consensys and booking.com.
With a growing community and support from some of the biggest names in the industry, Lingo is leading the way in driving blockchain adoption and revolutionizing the way we think about vacations.
About Lingo
Lingo is a web3 start-up that is set to disrupt the travel industry through its game-changing approach to loyalty rewards programs. Unlike traditional programs that require users to accumulate a substantial amount of points or miles before redeeming any value, Lingo rewards its community members every month.
With Lingo's incredible team, real estate-backed business model and their unfair advantage of having the greatest team of celebs, influencers, and blockchain advisors in the market, Lingo is poised to capture and retain the next billion people embracing Web3 over the next few years.
Some of the celebrities already on-board include famous sports stars like Kingsley Coman, Romain Ntamack and Djibril Cissé, and artists, comedians and magicians like PSquare, Kev Adams and Luca Gallone on-board.

Website | Twitter | LinkedIn | Instagram
Disclaimer
This article contains a press release provided by an external source and may not necessarily reflect the views or opinions of BeInCrypto. In compliance with the Trust Project guidelines, BeInCrypto remains committed to transparent and unbiased reporting. Readers are advised to verify information independently and consult with a professional before making decisions based on this press release content.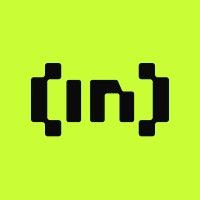 BeInCrypto Team comprises a diverse group of experienced journalists, analysts, and crypto enthusiasts dedicated to delivering the latest news, insights, and analyses in the...
BeInCrypto Team comprises a diverse group of experienced journalists, analysts, and crypto enthusiasts dedicated to delivering the latest news, insights, and analyses in the...
READ FULL BIO
Sponsored Sponsored