In today's modern world, blockchain technology offers a glimpse into the future. This change is marked by increased autonomy, heightened adaptability, and enhanced security in financial transactions. Web3 companies are seeking alternative banking methods for their curious and tech-savvy consumer space, and one of those solutions is crypto cards. This guide details 10 benefits of the Wirex crypto card, demonstrating why incorporating crypto cards into your financial toolkit could be a savvy move.
What are the benefits of a Wirex crypto card?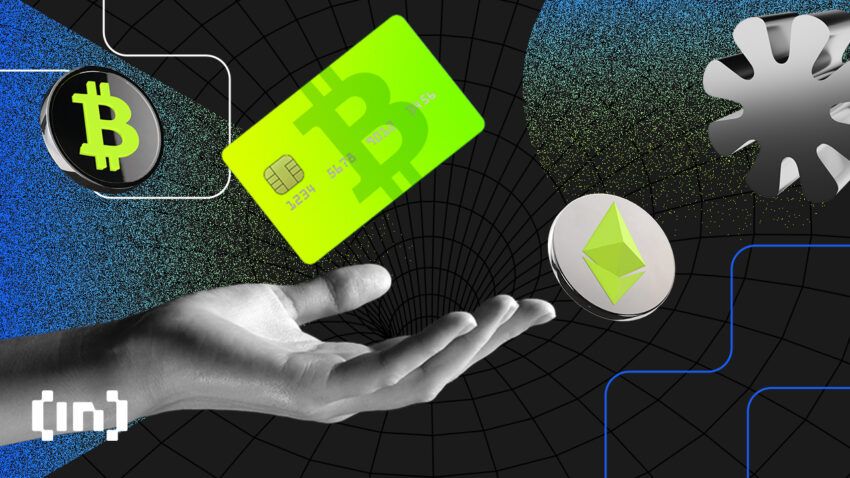 1. Seamless conversion between crypto and fiat
Picture yourself at a café that only accepts traditional currency. A crypto card facilitates the transaction by pulling fiat from your crypto wallet, eliminating the hassle of manual currency conversion.
The crypto card simply transforms your digital assets into the required fiat currency at the current market rates, making the transaction swift and seamless. The experience is likened to using a standard debit or credit card, eliminating unnecessary third-party interactions.
Wirex crypto cards are issued under Visa or Mastercard, so you can use them virtually anywhere that accepts these payment methods. Simply tap the card on the terminal for contactless payment, and the corresponding amount is instantly withdrawn from your crypto account. This is all done without any added exchange fees or complex verification steps. This feature is available in the Wirex App, which also offers a card service.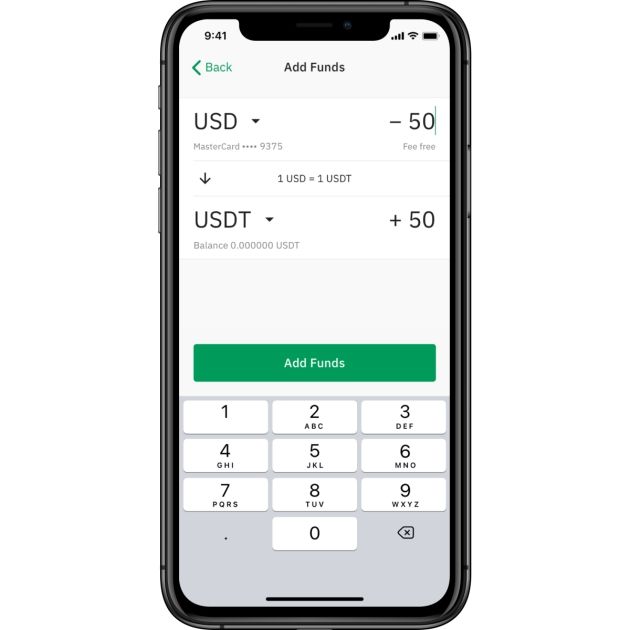 2. Cashback and rewards
In the world of finance, cashback and rewards are old news, but crypto cards offer a fresh perspective by enabling the direct accumulation of cryptocurrency rewards. Hence, this not only simplifies your daily transactions but also exposes you to the potential growth and investment opportunities associated with holding crypto assets.
For example, every time you buy groceries or fill your car's gas tank, a percentage of the amount could be returned to you as bitcoin or other cryptocurrencies. Over time, these small returns can accumulate into quite a big sum.
With the Wirex crypto card, the Cryptoback program allows you to earn up to 8% in Cryptoback rewards on all in-store and online purchases, depending on your price plan.
Hence, up to 8% of your spending reaches back to your Wirex App wallet as WXT tokens, which you can immediately convert to bitcoin, USDT, or any other cryptocurrency you choose. 
The monthly limits vary based on the plan, so keep in mind that up to 8% of Cryptoback rewards are capped per transaction. Hence, you can only earn up to 150,000 WXT per calendar month. Moreover, not every transaction qualifies for Cryptoback rewards. Therefore, you won't earn any rewards if you plan to make cash withdrawals, top-ups, or transfers between Wirex accounts. The same applies to transactions made using third-party services or platforms not directly integrated with Wirex.
Alternatively, you can upgrade to the Elite X-tras plan and let your WXT tokens sit and earn an impressive up to 16% APR.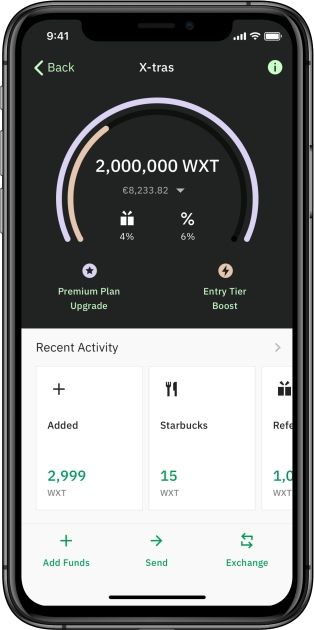 3. Global usability
Unlike traditional banking cards, which may have restrictions or excessive international transaction fees, crypto cards offer a borderless payment solution.
Whether you're sipping on a Starbucks drink in Europe or experiencing art in Japan, a crypto card allows you to utilize your digital or traditional assets without worrying about conversion rates or transaction costs.
The Wirex crypto card is incredibly versatile, offering service in 130 countries. Therefore, you can use it almost anywhere in the world, except locations where no cards are accepted at all, like the South Pole.
Wirex's usability features reach beyond geographic limitations; they support transactions in over 150 different currencies, both crypto and fiat. Hence, you can effortlessly convert and spend your digital assets without worrying about foreign exchange fees. The platform is also regulated by esteemed financial authorities like the FCA in the UK and MAS in Singapore, adding an extra layer of trust and security.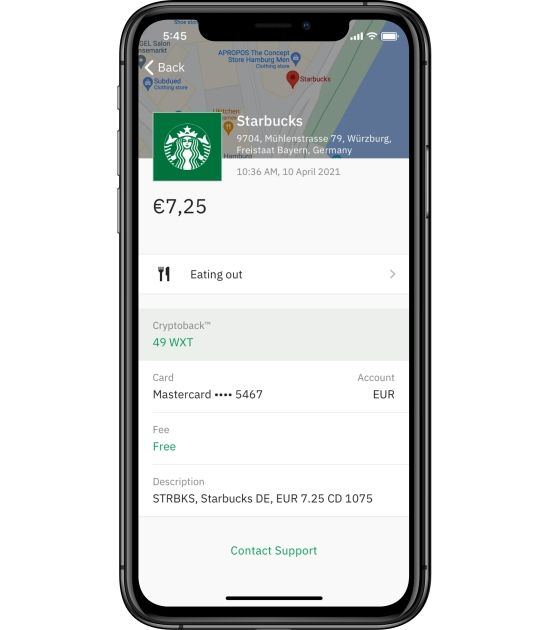 4. Low transaction fees
One of the standout features of crypto cards is their ability to provide low transaction costs. Conventional banking methods often come with various fees, including steep cross-border transactions. The decentralized nature of cryptocurrencies can substantially cut down these costs, offering a more beneficial alternative for consumers.
Unlike other cards with hidden charges, Wirex is transparent about its fee structure. They offer low to almost zero exchange fees between cryptocurrencies and fiat currencies through the Wirex App. This is an added economic plus for users who frequently switch between different forms of assets. Additionally, Wirex offers free international ATM withdrawals up to $200, which can be a major perk for travelers who are often burdened by high ATM fees when abroad.
5. High-speed transactions
Conventional banking methods, particularly for international transactions, often require several days to complete because of the middlemen involved. Hence, crypto cards that utilize blockchain technology can easily execute transactions nearly instantly across international borders.
The time it takes for a transfer to complete can range from a matter of seconds to several hours, depending on the destination and the type of currency involved. The Wirex platform is optimized for efficiency, ensuring that high-speed transactions do not come at the cost of reliability or security. Whether you're trading cryptocurrency for fiar or transferring assets to a friend in another country, the Wirex App easily simplifies these transactions.
6. Direct access to DeFi and other crypto services
Decentralized Finance (DeFi) is revolutionizing the financial landscape, and crypto cards are a direct gateway to this ecosystem. Hence, crypto cards allow users to interact directly with DeFi platforms or even staking pools. This enables functionalities like earning interest on crypto holdings, borrowing against assets, or even participating in decentralized exchanges, all within a single platform.
Wirex goes beyond mere asset storage and transactions by providing its users with various crypto-related services. With the Wirex App, you don't just spend or store your assets; you can also participate in staking to earn rewards. This elevates the Wirex platform from a transactional tool to a comprehensive financial hub. Hence providing users with many ways to engage with traditional and decentralized financial ecosystems.
7. Enhanced security features
Thanks to the decentralized framework of blockchain technology, crypto cards benefit from intrinsic security attributes such as transparency and cryptographic safeguards. Moreover, numerous cryptocurrency cards have additional security measures such as two-factor authentication, biometric verification, and cold storage for digital assets.
Wirex utilizes a multi-layered security strategy that prioritizes protecting assets and personal data. Hence, they hold a PCI DSS Level 1 certification, which is generally considered a gold standard in the payment industry. Additionally, Wirex employs a blend of cryptographic methods, two-factor authentication (2FA), and multi-signature technology to support both account access and transaction security. Its cold storage solution ensures that most user assets are stored offline, protecting against online hacking attempts. Additionally, the platform provides real-time alerts for any suspicious activity, allowing users to take immediate action.
8. Broad asset support
Crypto cards can handle many different types of assets, both in the digital and traditional financial worlds. These cards often support a diverse array of cryptocurrencies and even facilitate the management and transfer of traditional currencies. Wirex offers a truly diverse range of supported assets. Hence, the multi-currency wallet capability empowers users to not only hold a multitude of cryptocurrencies but also fiat currencies.
9. Financial autonomy
Crypto cards offer users an unparalleled level of financial autonomy. Additionally, cryptocurrencies work without a central system. Therefore, users have direct control over their money without needing a bank or other middleman.
Financial independence is a cornerstone of Wirex's philosophy. By creating a platform that simplifies the transition between digital and traditional currencies, Wirex ensures that any single economic framework does not limit users, therefore restoring financial control to the individual.
10. Encourages mainstream adoption
A key objective of crypto cards is to drive the widespread acceptance and use of digital currencies. Therefore, by providing an intuitive user interface and seamless compatibility with established financial systems, crypto cards simplify the process of utilizing digital assets for purchases.
Wirex offers incentives such as a rewards program, which provides bitcoin cashback on routine purchases. Hence, these incentives are more likely to draw in consumers to explore the realm of digital assets. Additionally, the company plays a vital role in normalizing the use of digital currencies in day-to-day transactions.
Ensure to do due diligence before choosing a crypto card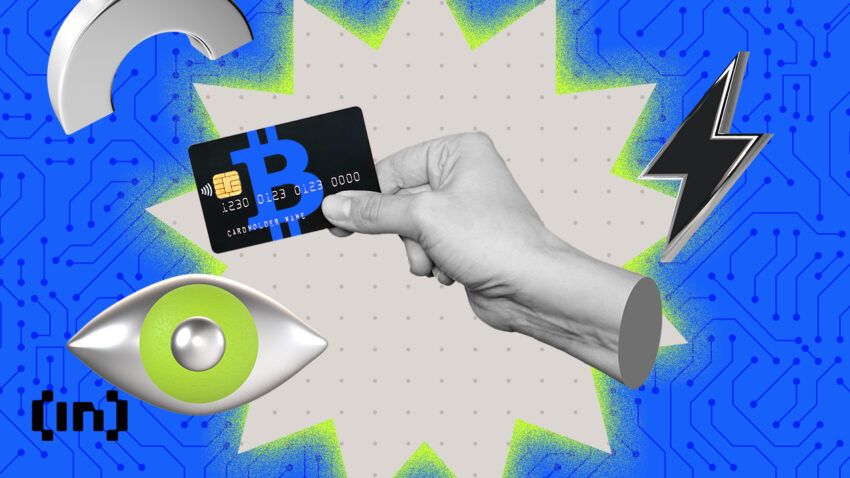 Wirex is a great option if you're looking for a crypto card. The company offers a wide selection of different cryptocurrencies and notably boasts super easy, instant top-ups, contributing to a relatively seamless user experience. However, it's important to note that the card and its offering vary in different countries. If you're looking for the best perks, some competitors (for example, Crypto.com) might trump Wirex.
Navigating crypto cards for everyday finance
Crypto cards present a future-forward approach to everyday finance. They're a great solution for users who are looking to break into the world of DeFi and web3. From granting you enhanced security features to direct access to DeFi and other crypto services, crypto cards hold a multitude of benefits, and the Wirex crypto card is a solid offering.
However, don't forget to do your due diligence before making an informed decision about selecting the right crypto card for your needs. Regardless of the crypto card you opt for — always DYOR (do your own research) and never invest more than you can afford to lose.
Frequently asked questions
How do crypto cards differ from traditional cards?
What makes Wirex special among crypto cards?
Disclaimer
In line with the Trust Project guidelines, the educational content on this website is offered in good faith and for general information purposes only. BeInCrypto prioritizes providing high-quality information, taking the time to research and create informative content for readers. While partners may reward the company with commissions for placements in articles, these commissions do not influence the unbiased, honest, and helpful content creation process. Any action taken by the reader based on this information is strictly at their own risk.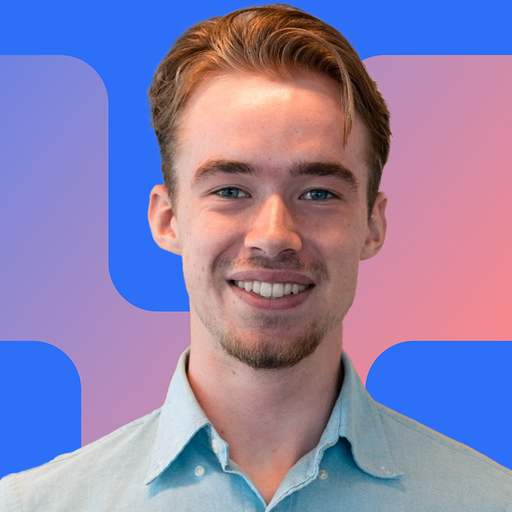 With over three years of specialized work experience in the crypto space, Dirk has gained significant expertise in producing written content for the Web3 ecosystem. Dirk earned...
With over three years of specialized work experience in the crypto space, Dirk has gained significant expertise in producing written content for the Web3 ecosystem. Dirk earned...
READ FULL BIO
Sponsored Sponsored