Worldwide Asset eXchange — WAX — is a web3 ecosystem and protocol coin designed to make e-commerce transactions faster, easier, and safer. It is a complete suite for DApps, games, and NFTs. The project was created by QPSkins, a central digital product trading platform, and launched its public sale in November 2017. The network has grown exponentially, becoming one of the most versatile blockchain networks in the industry. But if you want to buy or store WAX, you need a WAX-supporting wallet. We've curated a list detailing the five best WAX wallets on the market, based on security, reliability, and versatility.
Want to get reviews on the best crypto exchanges and wallets? Join BeInCrypto Trading Community on Telegram: read reviews, discuss crypto projects, ask for technical analysis on coins and get answers to all your questions from PRO traders & experts! Join now
What is a WAX wallet?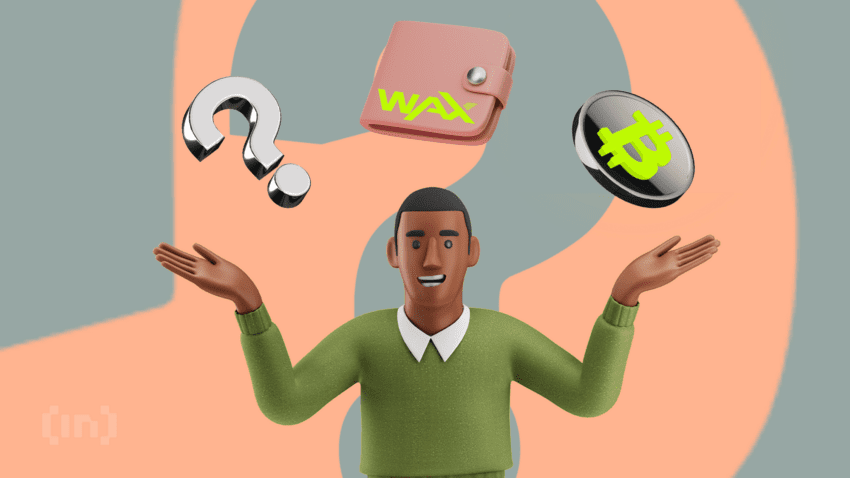 The WAX Wallet is a gateway to access the WAX blockchain ecosystem seamlessly. A WAX wallet is essential for storing, sending, and receiving funds. Users can conveniently manage all their NFT collections, access DApps and ETH Bridge, and ultimately stake and earn with WAX wallets.
Different types of WAX wallets
As mentioned, multiple wallets are available for users to store their WAX assets, with each option serving its unique features. These wallets can be grouped into two different groups — non-custodial and custodial. While some are suitable for flexibility and daily use, others are more focused on security and services. Essentially a custodial wallet controls your private keys, whereas a non-custodial wallet offers users complete control over their assets.
Custodial wallets
A custodial wallet is a type of WAX wallet in which a third party manages users' private keys; a good example is centralized crypto exchange platforms – WAX Cloud Wallet, Coinbase, OKX, and Crypto.com. This option allows users to transact seamlessly without worrying about misplacing their private keys. Like traditional banks, custodial wallets have access to your private key and help you secure your coins.
Custodial wallets are convenient to use but do comprise security. In any case, where the platform experiences an attack, hackers might gain access to users' private keys, resulting in a loss of funds.
Non-custodial wallet
A non-custodial wallet is the direct opposite of a custodial wallet. Instead of having a third party manage your WAX assets, non-custodial wallets are decentralized — users have complete control over their private keys. Although non-custodial wallets tend to be more technical than custodial wallets, they are generally more secure and transparent.
Non-custodial wallets are in different forms. While some are software wallets — browser-based — they can also be hardware wallets. A software wallet stores its private keys on computer storage, while hardware wallets are usually USB devices that store private keys offline. The transaction within the device can be processed offline and validated online when connected to a computer or mobile device.
Non-custodial wallets, especially hardware wallets, are the safest options for storing your WAX assets. This is because they offer users absolute control over their funds. Examples of non-custodial WAX wallets include the Scatter wallet and Ledger Nano X.
5 best WAX Wallets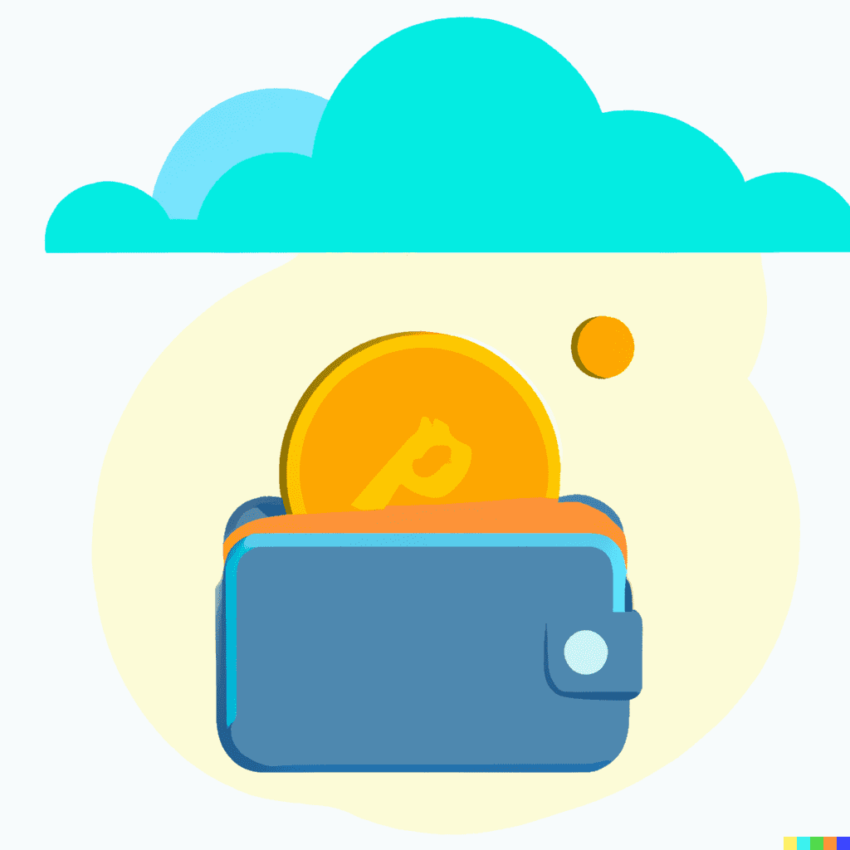 WAX Cloud Wallet is an easy-to-use WAX wallet, offering users easy access to access and interact with the WAX blockchain and supported decentralized applications. The WAX Cloud Wallet makes it easy to collect and store NFTs, the three types of WAX coin — WAXE, WAXP, WAXG, and other supported Ethereum tokens.
Additionally, the Cloud Wallet allows users to easily sign in with popular social platforms, including Google, Facebook, Reddit, Twitter, and much more. Since it's a managed wallet, the WAX Cloud Wallet essentially manages users' private keys and is available for Windows, macOS, Android, and iOS phones.
The WAX Cloud wallet was built by the team behind the WAX blockchain. It comprises several industry experts from the EOS Amsterdam and Ethereum communities. And the wallet is committed to offering a simple and comprehensive interface for users to interact with the WAX blockchain seamlessly.
Key features
Buying, collecting, and selling NFTs or interacting with DApps built on this blockchain.
NFT Inventory allows you to manage and organize all your NFT collections in a single dashboard.
DApps: With the DApps menu feature, users can connect to various decentralized applications
Staking: Users can stake and earn rewards in the WAX and Ethereum blockchain
ETH Bridge: Users can transact between Ethereum and WAX blockchains
WAXNews: Offers easy access to updates about the WAX blockchain
Pros and cons
Pros
The wallet is free to use
Easy account creation
User-friendly UI
Cons
Sometimes slow as data are stored in the cloud
No access to the private key – users can't import an existing WAX account to another wallet.
2. Scatter (hot wallet)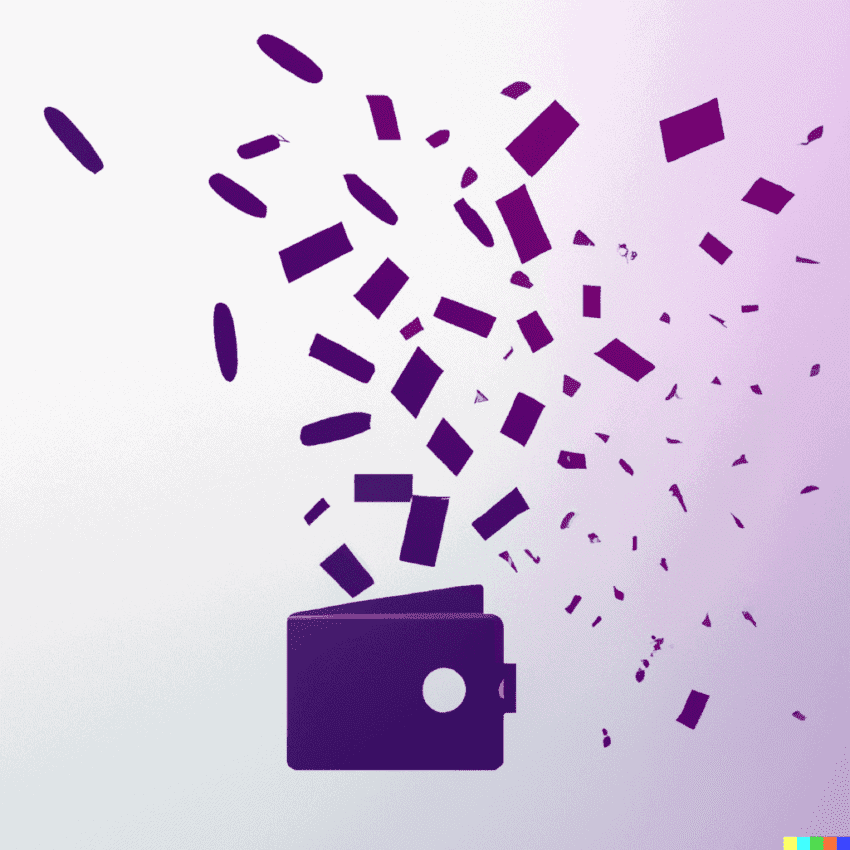 Scatter Wallet is a non-custodial wallet that allows users to store WAX and other supported digital assets. It is essentially a decentralized signature, identity, private data, and authentication solution locally running on user devices. In other words, users utilize Scatter Wallet to manage their private keys and validate transactions.
The wallet is supported by various WAX applications and tools and is relatively simple to use. Supported platforms include Windows, Mac, and Linux, and Mobile devices iOS and Android. Scatter wallet was founded in 2018 by a team of developers called GetScatter.
Key features
Support for all EOSIO-based blockchains
Cross-platform support: Windows, macOS, Linux, iOS, and Android
Free transactions
Pros and cons
Pros
Launched in 2018
Simple interface for easy integration
Gateway to various WAX DApps
Supports hardware wallets
Also available as a browser extension, and mobile application.
Cons
Limited options for purchasing cryptocurrency
Has dealt with issues like hacks, and phishing attacks in the past
3. Anchor (hot wallet)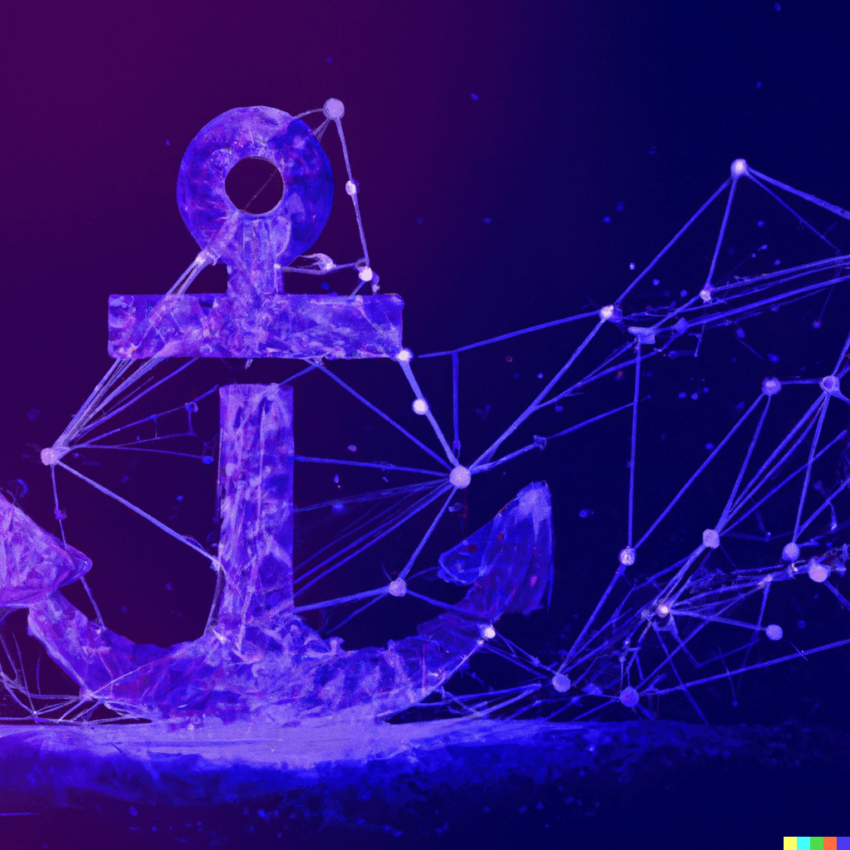 Anchor is a security-focused custodial digital wallet for all WAX coins and all EOSIO-based networks. The wallet ensures maximum security and privacy by employing a robust encryption approach. Aside from WAX and EOS networks, the Anchor Wallet supports EOSIO chains, such as Proton chains.
Developed by Greymass, Anchor wallet is available on various operating systems, including Windows, Linux, macOS, etc. Signing into an EOSIO-based application can be as simple as clicking a link or scanning a QR Code. The signing protocol Anchor utilizes provability to verify, identify and sign transactions securely.
Key features
Simple and comprehensive interface that supports basic EOSIO functions, including crypto transfers, resource management, governance, etc.
Multi-chain supports – EOSIO-based blockchain (EOS, Telos, WAX, etc.),
Security: Locally encrypted key storage using AES-256 – your private keys never leave the wallet.
Compatible with Ledger Hardware Wallets for additional private security
seamless integration with various applications built on the EOSIO blockchain.
Direct integration with Greymass Fuel, offering limited free CPU/NET resources to every account on supported networks.
Pros and cons
Pros
Support for all EOSIO-based blockchains
Cross-platform support: Windows, macOS, Linux, iOS, and Android
Free transactions: All Anchor accounts can perform a limited number of free transactions
Can be integrated into Ledger hardware wallet
Cons
Technical and complex user interface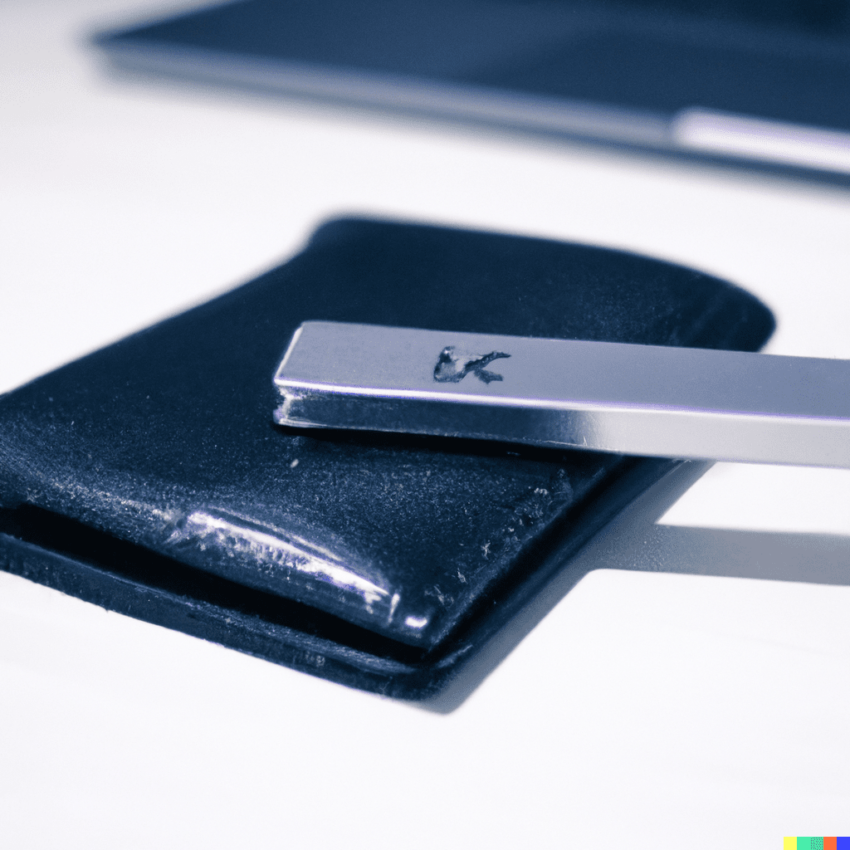 One of the most well-known hardware wallets is the Ledger Nano X. The hardware allows users to buy, store, and manage WAX and thousands of other supported digital assets. The hardware storage has increased capacity for coins, and its Bluetooth connectivity makes it a safe gateway for managing crypto assets.
Ledger Nano X is among a suite created by the Ledger company, a leading hardware wallet company founded in 2014. Designed around an intuitive user interface, the Ledger Nano X lets you check and confirm transactions. Ledger Nano X is supported on most WAX applications and tools. With Ledger Live, users can access their Ledger Nano X hardware wallet via mobile phone via an app.
Key features
Ledger Nano X has a secure Bluetooth capability which makes it even easier to use
Security: user's funds are stored offline, keeping them away from online attacks
Large storage capacity for more than 100 applications
Support: Ledger has an active customer support page where relevant information is presented
Pros and cons
Pros
Supports over 1300 crypto assets and tokens
Bluetooth compatibility
Supports most desktop and mobile operating systems
Private keys are stored offline — inside the wallet's chip
Cons
Relatively expensive
WAX assets can not be directly purchased through Ledger Nano X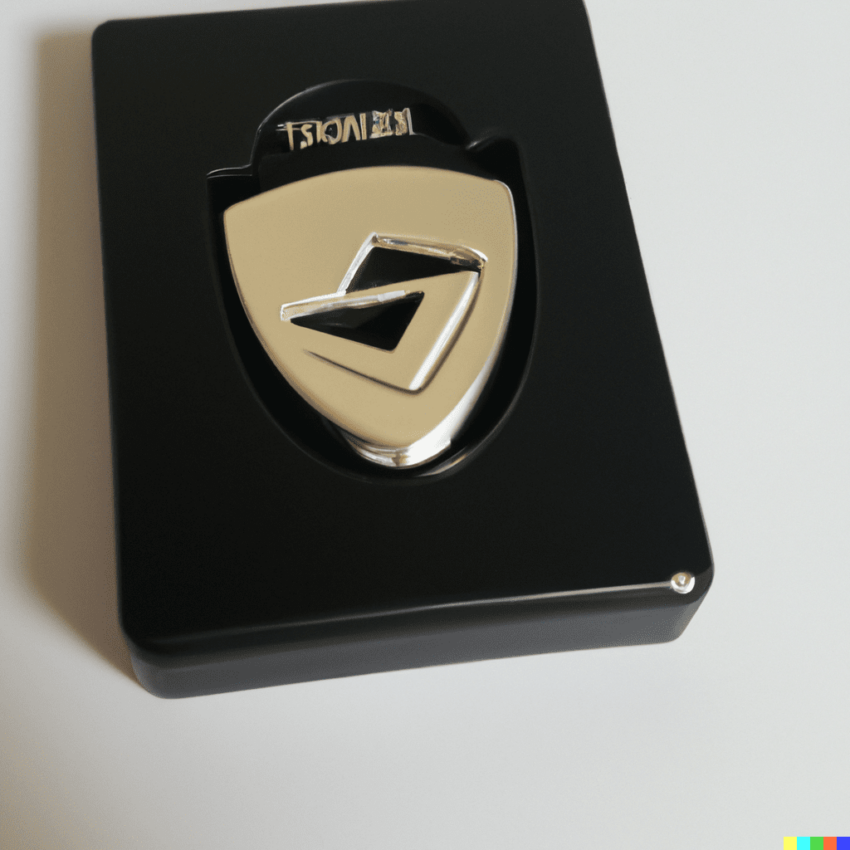 The Trezor Model T is another great cryptocurrency hardware wallet to store WAX and thousands of other supported coins and tokens. Users can buy, sell, and manage their assets directly through the Trezor Wallet application and exchange assets within the app.
The TREZOR Model T is the latest hardware wallet from SatoshiLabs and comes with a touchscreen and no physical buttons. TREZOR Model T was launched in 2018. The device features a large screen and 2FA authentication, which verifies identity via touchscreen and PIN protection.
Key features
Security: Wallet can be used for U2F and FIDO2 Authentication methods.
Trezor Model T hardware wallet is compatible with Windows, macOS, and Linux and offers browser support in Firefox and Chrome.
Pros and cons
Pros
Large touchscreen display in color
Easy to use
Private keys stored offline in Trezor Model T with PIN and passphrase protection
Supports web browser, desktop OS, and Android
Users can buy crypto assets with fiat and exchange them within the wallet
Cons
Not compatible with iOS
Fairly expensive than other hardware wallets, including Ledger
WAX wallets compared
| | | | | |
| --- | --- | --- | --- | --- |
| Wallet | Wallet type | Supported asset | Price | Supported platform |
| WAX Cloud Wallet | Hot wallet | WAX coins | Free | Windows, macOS, Android and iOS phones. |
| Anchor Wallet | Hot wallet | EOSIO-based blockchain (EOS, Telos, WAX, Proton chains, etc.) | Free | Windows, macOS, Linux, iOS, and Android |
| Ledger Nano X | Hardware wallet | WAX and more than 1000+ cryptocurrencies | $149 | Windows, MacOS, Linux |
| Trezor Model T | Hardware wallet | WAX and more than 1400+ cryptocurrencies | $219 | Windows, macOS, and Linux, Browser support in Firefox and Chrome. |
| Scatter Wallet | Hot wallet | WAX and EOSIO-based crypto | Free | Windows, Mac, and Linux, iOS and Android. |
Which WAX wallet should you choose?
This guide offers a detailed overview of the different kinds of WAX wallets. But the "best" WAX wallet is subjective. Individual preferences, convenience, capital, risk appetite, usage routine, and more will determine the best wallet for you. Typically WAX hardware wallets are more secure but consist of convenience and flexibility, while software wallets are more convenient for daily usage.
Frequently asked questions
Is Coinbase a WAX wallet?
Can you sell NFTs on a WAX wallet?
What wallet to use for WAX?
Can I send WAX to Coinbase?
Disclaimer
In line with the Trust Project guidelines, the educational content on this website is offered in good faith and for general information purposes only. BeInCrypto prioritizes providing high-quality information, taking the time to research and create informative content for readers. While partners may reward the company with commissions for placements in articles, these commissions do not influence the unbiased, honest, and helpful content creation process. Any action taken by the reader based on this information is strictly at their own risk.