Putting cryptocurrencies aside, blockchain technology as a whole has brought several reasons for one to be optimistic about the future of business. The generalized way in the technology can be applied to several different verticals is at the core of the enthusiasm for blockchain. To advertise that is the point of crypto marketing. So blockchain has evolved from being a largely fintech-focused technology to one that aids everything from supply chains to content publishing. Of course, with this realization that multiple tantalizing applications and solutions exist, comes the need to express the utility and vision of a project adequately. Startups and teams recognize that blockchain technology is fundamentally democratic and, as such, have made an effort to create a robust crypto marketing strategy. However, this isn't just buying a few ads and tweeting price gains anymore — you have to make a compelling, reasoned argument to an increasingly educated investment group.
The Evolving Landscape
Just take a look at the change in fundraising methods and each of their capabilities. Initial Coin Offerings (ICOs)
have passed the peak of their hype
, but teams recognize that there is value in the model. In contrast, Initial Exchange Offerings (IEOs) and
Security
Token Offerings (STOs) have raised considerable capital in the past two years. The latter, in particular, has shown how decentralized technology can be used to raise funds while giving investors a lucrative investment vehicle. The
ICO
mania of 2017 has taught investors to be even more cautious when it comes to crypto marketing efforts. The greater scrutiny compels projects to deliver the most accurate, informative, and relevant documentation and material to would-be investors. Like Bloomberg has pointed out in a
report
released in April 2020,
Bitcoin
has experienced "a leap in maturation." This is also true of the
altcoin market
, which is now seeing a surge in dApps, tokenization platforms, and decentralized finance (DeFi) services. It is also in the best interest of teams to offer information in the best way possible, for these ecosystems are dependent on good PR — this is a decentralized technology, after all. Numerous PR nightmares have occurred since the beginning of the altcoin market that showcase the terrible effects of lousy marketing.
The Basics of Crypto Marketing
There are a few givens that you'll have to get out of the way. These are the meat and potatoes of every project's repository of information. While these are so essential that only a handful of projects would have some of these critical components missing, not all projects do it entirely right. Take the website for a start. Every project must have its own website, and some may even have multiple. But if you've spent some time in the cryptocurrency market, you'll see that websites can lack the details that genuine investors want. This includes sections that thoroughly explain the underlying technology, potential use cases, and, most importantly, detailed development documentation. Projects must also keep the information up to date, a challenging task in the rapid-fire space that is crypto.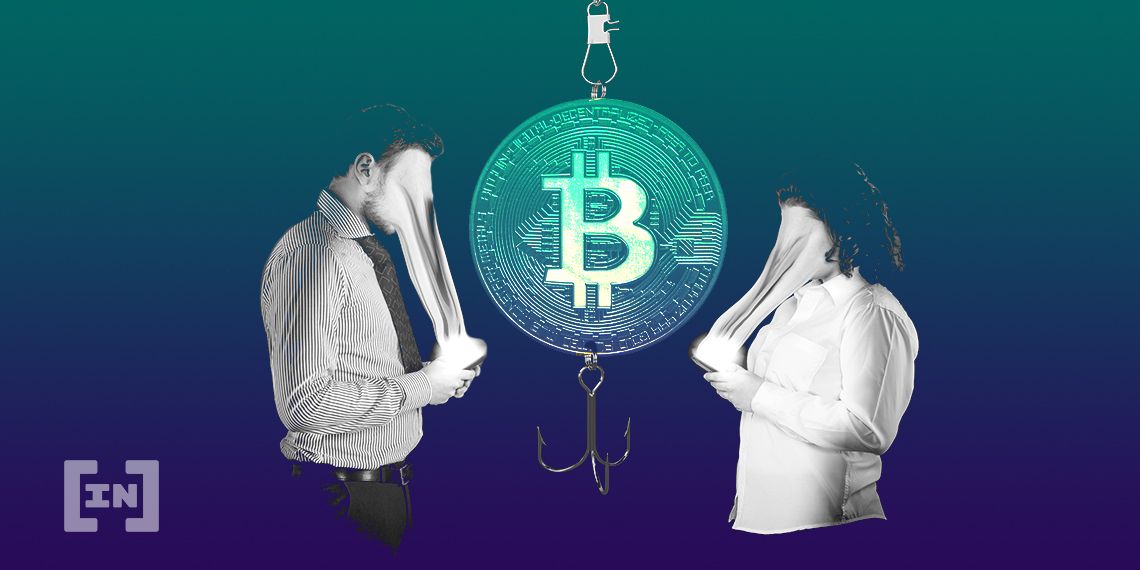 Blogs are also vital to reaching a wider audience, whether in crypto or not. All successful crypto marketing strategies put their blogs' front and center when it comes to communicating with the public. Social media is no doubt important, but blogs are where you can provide the nitty-gritty of development progress, and periodical updates can be fleshed out in detail. Social media has convenience, but blogs will offer you a chance to explain without the limitations that the former comes with.
Beyond the Official Website and Blog
Of course, social media matters too. It's the quickest way to generate some noise about your project. Twitter, Discord, Medium, Reddit, YouTube, Facebook — they all matter, some more than others perhaps. It goes without saying that you should have a whitepaper, which is a technical documentation for the technology behind the project. However, teams seem to treat the concept very loosely, resulting in some whitepapers being no different from ordinary marketing material. That is something you will want to avoid. Take after Bitcoin's
whitepaper
, which had no fluff. Instead of writing vague statements about technology and use cases, make an effort to explain the computer science and engineering that underpins the network. It should read as a technical document for developers and scientists to read and scrutinize. Anyone can put together a 10-page whitepaper with generic statements — and investors know that too.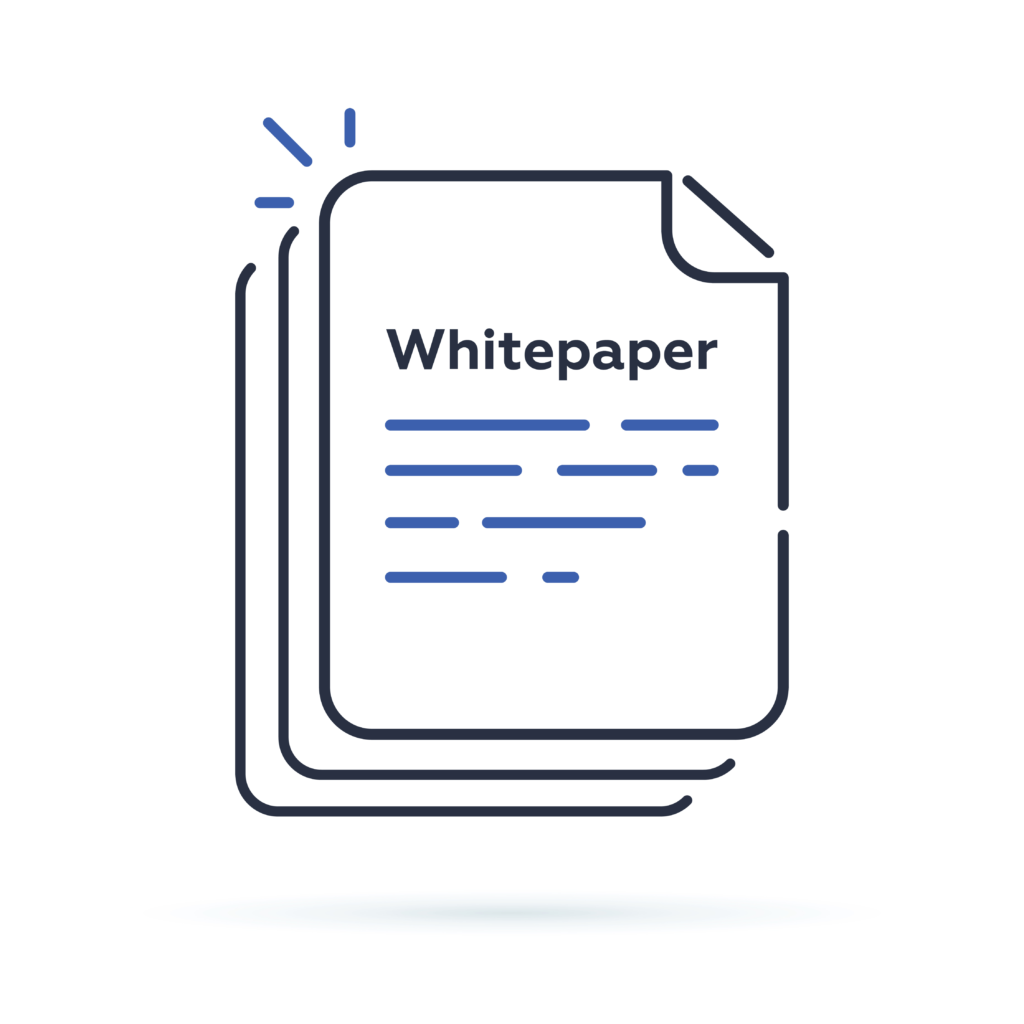 Now whether it's an ICO,
IEO
, or
STO
, or for a system that involves none of those, it doesn't matter. Whitepapers educate the investor, lays the foundation for trust and transparency, as well as provide details on the roadmap, tech, and
tokenomics
. Assuming that you've checked all this off of the to-do list, let's see where it can go from here. The following are the top ten crypto marketing strategies you can use. In This Article:
1. Publish Major Events, Including ICOs, IEOs, and STOs on Calendars
Your primary purpose with any cryptocurrency marketing strategy is to keep your current audience engaged, as well as draw in new investors. Thinking
like
an investor helps that process. It can be hard to keep track of all the developments that occur in the crypto space. Things happen at breakneck speed, and time frames are often measured in quarters, not years. To stay ahead of the
curve
, investors use helpful tools like calendars to keep track of projects' operations. For that reason, you should too. Publish your ICO, IEO, or STO dates on major crypto calendar websites. Mark roadmap milestones or monthly update reviews. This will also make it easier for internal personnel to keep track of public communication. Investors will then know what to expect, and will undoubtedly appreciate the display of transparency. Several such websites already exist, including
ICOCountdown
,
ICObench
,
CoinMarketCal
, and
Coindar
.
2. Leveraging Social Media to Speak to the Cryptocurrency Community
No marketing campaign is complete without harnessing social media, and certainly not crypto marketing. Teams use every platform available to pull the spotlight onto their project, which is competing against so many others doing the same. There's room for multiple projects, but getting a good chunk of the attention always does well in attracting investors. In addition to the aforementioned channels of Twitter, Discord, Medium, Reddit, YouTube, and Facebook, you could also consider the likes of Steemit, BTT, and Publish0x. The latter three are social media platforms that are either built on decentralized technology or are strongly tied to cryptocurrencies. It gives you the advantage of tapping into a crowd that is already experienced with cryptocurrencies.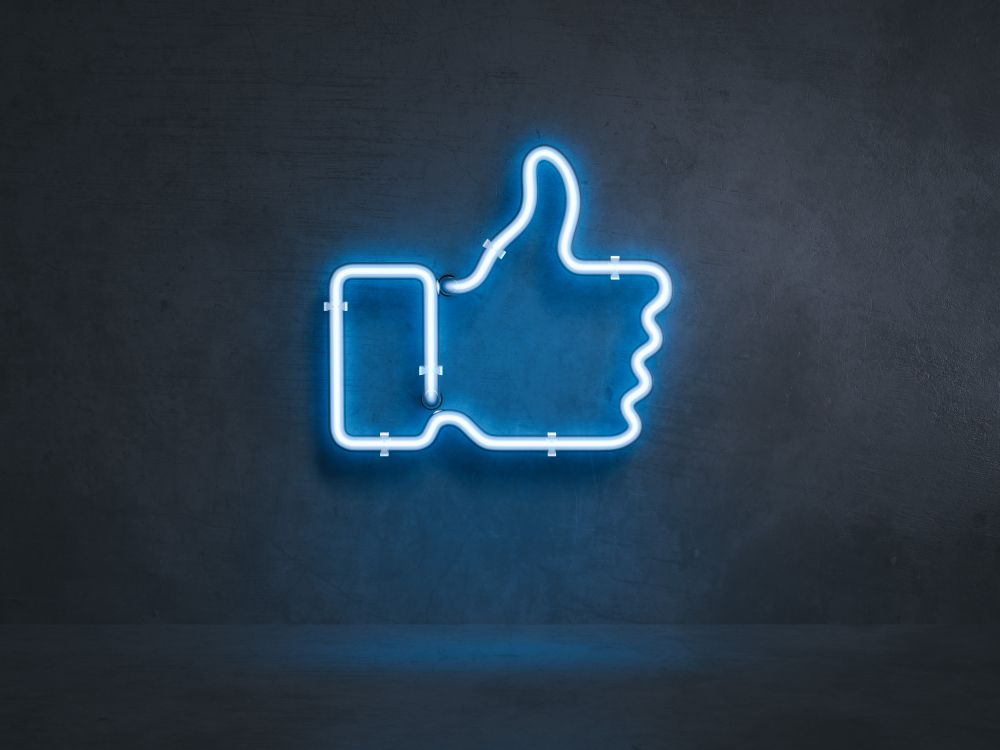 Apart from making regular posts on the project through these channels, you'll also want to engage with other projects and entities in the sphere. Make your opinion on current research and events known, contribute to the discussion. Engage the big names in the space. Explain to the unconvinced how blockchain technology can have a positive impact on business and technology.
3. PR and Media Outreach
The last segment was about reaching out directly to the public, but you're going to have to reach out to those in the middle persons, too — the media. They play a crucial crypto marketing role in relaying information to the public, despite the seeming oversaturation of outlets. Regardless, sending press releases and sponsored stories to industry publications (like BeInCrypto) is an easy way to reach out to investors deep into the market. You don't have to always rely on sponsored stories to get attention, though. Chances are, if your project is worth it, you'll only have to do it initially to get the word around. Then awareness should hopefully follow naturally.
4. Bounty Campaigns
Bounty campaigns
aren't something that all projects rely on, but are quite beneficial on multiple levels. It is more than just a cryptocurrency promotion strategy, even if often used that way. For those who don't know, bounty campaigns are promotional activities undertaken by third parties on behalf of projects. They are rewarded with tokens, either free or discounted. Rarely, they are rewarded with cash.

There are usually two times when bounties are in full swing, during sale time and post ICO. While the pre-sale and ICO are being conducted, bounty campaigns reach out to social media influencers of all kinds. Podcast and video presenters, writers, and Bitcointalk Signature Bounty marketers are usually the primary targets. After completing the ICO, bounty campaigns turn into something quite different. They usually center around technical activities, like finding bugs in the code. This can be a very lucrative opportunity for those with programming experience, and projects can tap into their expertise to secure their blockchain.
5. Airdrops
Airdrops
are not quite as popular as they used to be, but they still make the rounds. They're simply the free distribution of your tokens to (usually) those who register for it. The wide distribution of tokens ensures you reach a broad audience.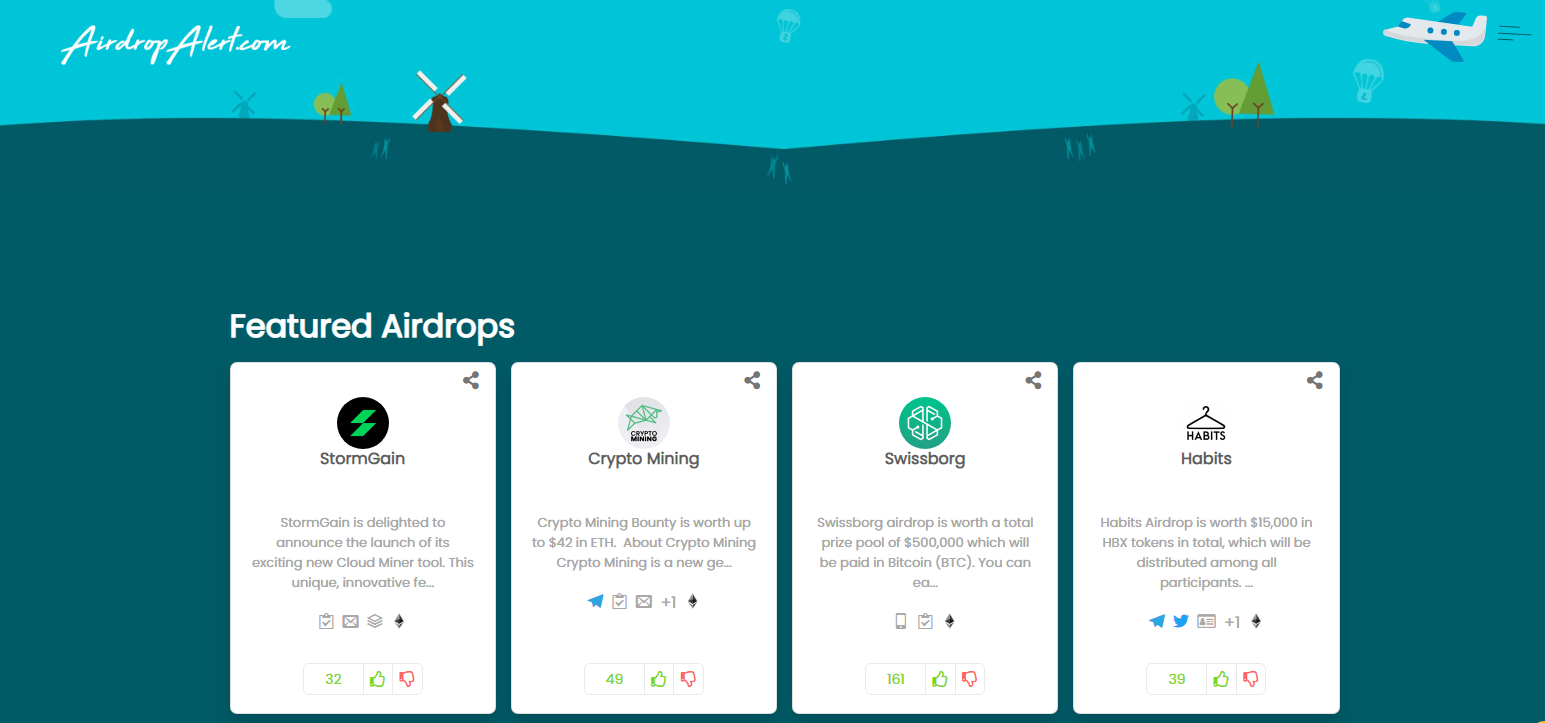 Airdrops are one of those events you'll want to be marked on calendars. It's an easy way to gain followers and users. It won't help too much with it, but it also helps in bringing some liquidity to your token supply. There are also calendars specifically for airdrops, like
AirdropAlert
and
Airdrops
. Airdrops are pure cryptocurrency promotions stunts, but they work well if you keep it reasonable. Think of it as an engaging tactic that you can deploy periodically as you grow more known. For the users, they have the chance to get tokens at a free or discounted price, which is lucrative when the project is good.
6. Paid Advertising (PPC)
Paid advertising, like pay-per-click advertising, might draw some ire from some segments of the cryptocurrency community. It's a quick way to make yourself known by simply utilizing buying power. But it can also get annoying, and you'll find some shady ads on platforms like Facebook. Search engines are the most popular choice for this kind of advertising, and Google Ads is obviously the most popular here. The next well-known one is Facebook, and then Reddit and Quora. However, there is some potential to be found here. This one takes a little research. You have to identify keywords associated with your project and put down the best copy for the ad. You're going to have to nail that landing page. There are several guides on how to tailor this for the crypto space on the web, so don't be shy to check. One particularly important note is that you're going to have to monitor your expenses. For every click that is made, you're going to have to pay money. And you're only recouping that money if you make a profit on your landing page (in this case, probably through an investment). If the PPC ad campaign is poorly executed, you may be paying a lot for very little in return.
7. Email Marketing
Email databases offer a lot of power to the marketing team. Newsletters, whether indirectly via PR firms or through registered users, can keep investors informed on the project. Additionally, you can promote airdrops and other events.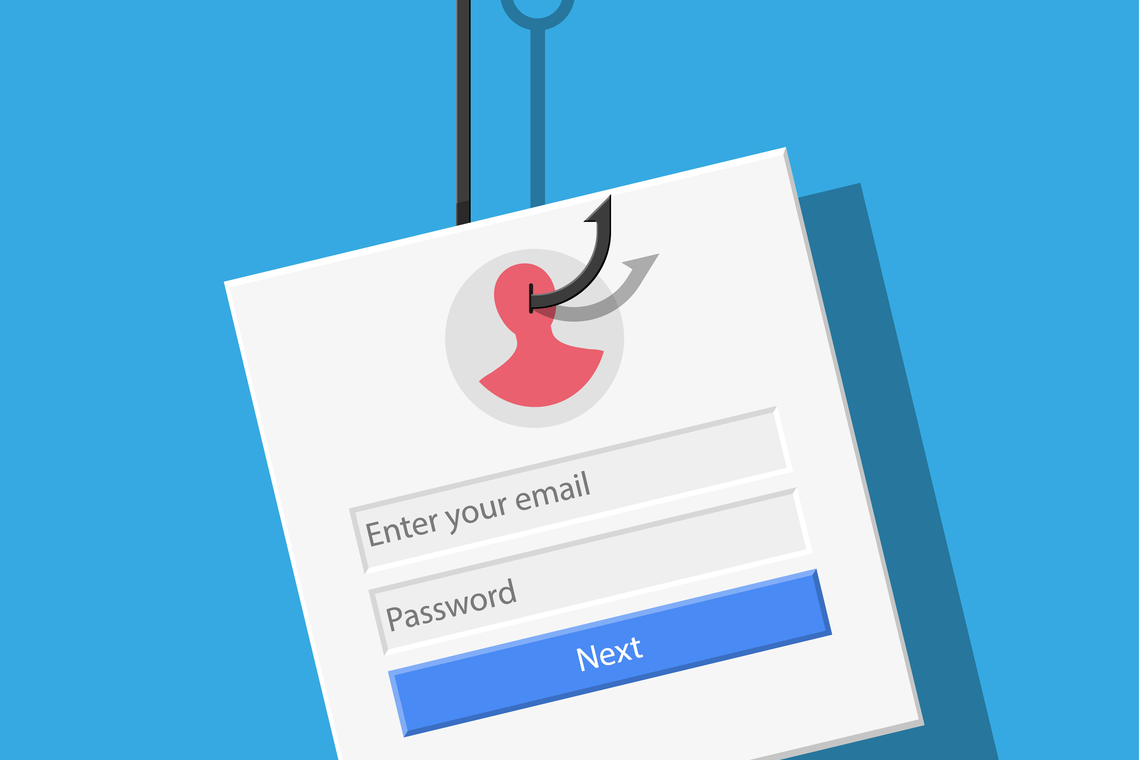 It gives you the chance to speak with them directly, even if not all of your users will read it. It only takes a few, who then pass the word around via social media. Given that it doesn't take too much effort, your team must run an email campaign. If only to offer a roundup of recent goings-on.
8. Influencer Marketing
Influencer marketing is significant in almost any domain these days, but particularly in the crypto marketing space. They can give you considerable outreach via these individuals and groups who have millions of followers. It'll matter which influencer you choose as well, and the more reasonable ones typically examine a project closely. It doesn't sit well with the crypto community when a project just pays someone to shill a token. ICO marketing strategies have made good use of influencers in the past, and without naming names, some influencers have made a career out of this. You'll want to reach out to the influencer and give them a brief on your tech. Following that, you can discuss the talking points of their review or analysis. Bear in mind that you shouldn't be buying people off. Shilling is an instant reputation kill, as mentioned. Doing that can cause you a great deal of permanent reputation damage — upsetting the community is the last thing you want to do.
9. Affiliate Marketing
Affiliate marketing is yet another way of leveraging third parties to run marketing for you. It gives the latter group a way to make money outside of trading, while you get a stream of visitors from these affiliate sources. It's important enough that even some of the biggest exchanges in the world, like
Coinbase
and Binance, have their own affiliate programs. Those campaigns mostly target retailers and work well for teams running an IEO. If you're preparing to launch an exchange, affiliate crypto marketing may help you gain traction early on.
10. SEO
No digital marketing effort would be complete without SEO. Without a robust effort into optimizing SEO, you're simply never going to rank high enough on Google. What can be said that hasn't already been said about SEO? You'll have to identify the key terms that relate to your project and regularly update it. Keep the website device-friendly and the blog posts frequent. One of the best metrics to measure the success of your crypto marketing strategy is significant organic growth. Most SEO optimization techniques are easy to execute and are primarily the same as the other tips from a high-level point of view. You have to understand what your brand is about and communicate that efficiently with keywords. You have to keep track of your domain and page authority and track improvements over time. And, of course, build links through blog posts.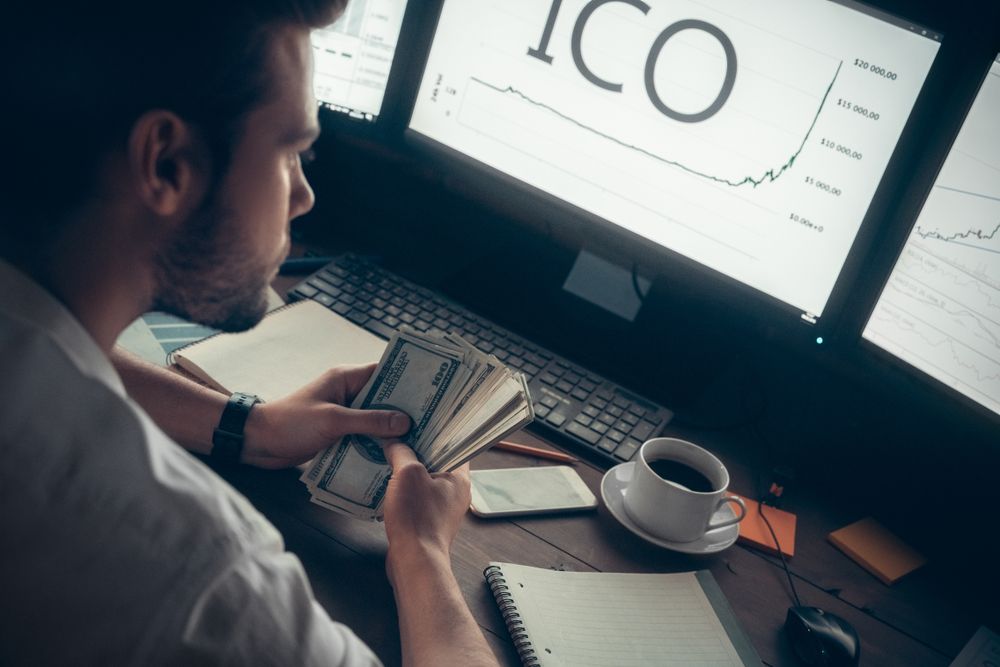 All of that's been mentioned here is pretty solid starting ground for ICO marketing strategies (or non-ICO marketing strategies.) It's actually the start of all of the work, as marketing campaigns have to be sustained over a long period of time. It also requires adaptability — the product changes over time, so campaigns will too. It's more of a marathon than a sprint, even if the early days of a project might see involvement in more sensational promotions like airdrops. One thing you can be sure about is that all cryptocurrency projects require strong marketing strategies, so it's not something you can cut corners for.
Disclaimer
In line with the Trust Project guidelines, the educational content on this website is offered in good faith and for general information purposes only. BeInCrypto prioritizes providing high-quality information, taking the time to research and create informative content for readers. While partners may reward the company with commissions for placements in articles, these commissions do not influence the unbiased, honest, and helpful content creation process. Any action taken by the reader based on this information is strictly at their own risk.