The Lensa AI app has gone viral. Social media is awash with AI-generated self-portraits that have seemingly sprung up from thin air. One minute your feed looks normal. Next, it's full of machine learning-generated portraits of all your friends and family.
So what's going on here, and what's behind the sudden proliferation of AI images? Is this the first sign of a new public acceptance and interest in AI-based images? We've put together a guide to using this app. Read on to learn how to use Lensa AI to create your own portrait-based avatars.
🛡Surf the Internet safely and keep your personal data private!
Use Atlas VPN with -82% discount by promo code ATLASWELCOME by THIS LINK!
What is Lensa AI?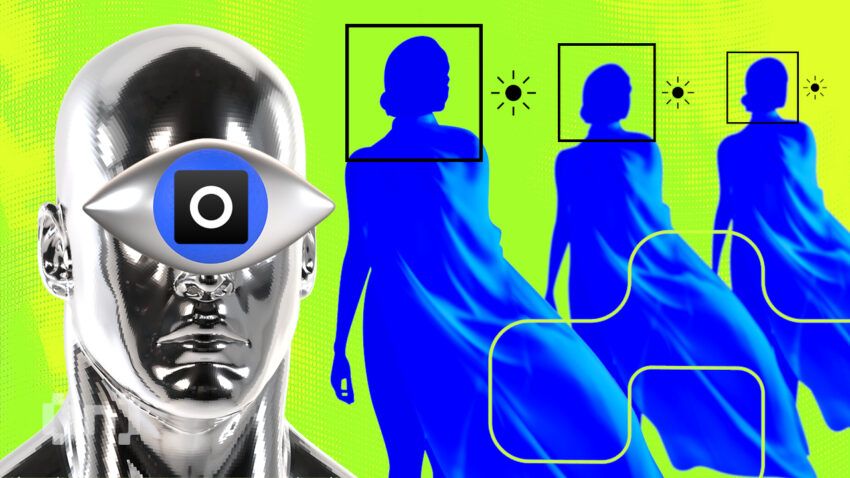 Lensa AI is a photo and video application created by Prisma Labs. The app allows users to create and edit images and videos based on the diffusion model in machine learning. The Lensa AI is trained to create images based on a data set using the model.
For example, in the instance of trending images, the AI uses selfies as the data set. It then recognizes each individual's facial pattern and tries to recreate the pattern in different settings.
The app has gained massive popularity for creating interesting images. It has also given ordinary people the opportunity to interact with artificial intelligence. For many, this may still seem like a surreal concept. 
While Lensa is extremely popular, many competitors are close behind. These include Midjourney and Picsart, which is an all-in-one tool that provides Ai content generation as well as a writing assistant, among other things.
How to use Lensa AI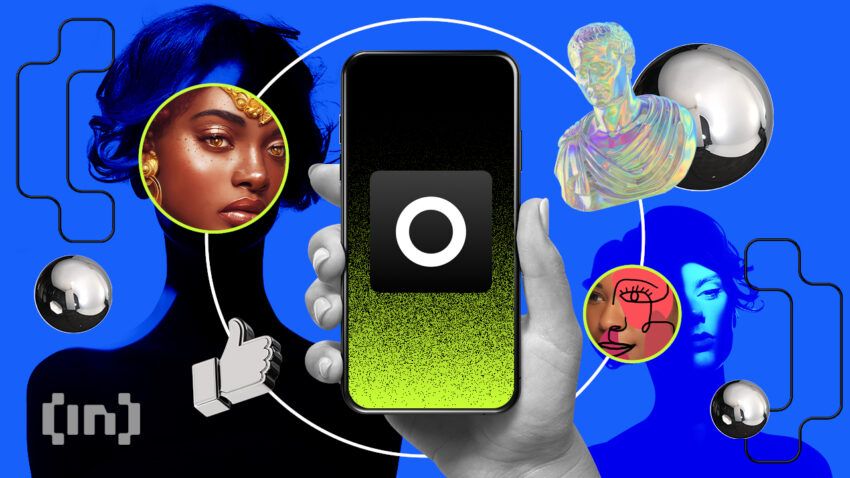 Now, let's jump in and take a look at how you use Lensa AI to create AI-generated images of yourself. Here's a step-by-step guide to using the viral app.
The first thing you need to do is to download the Lensa AI app from your relevant app store. It's free to download. You can access the app on your phone or computer, depending on the operating system that your device uses.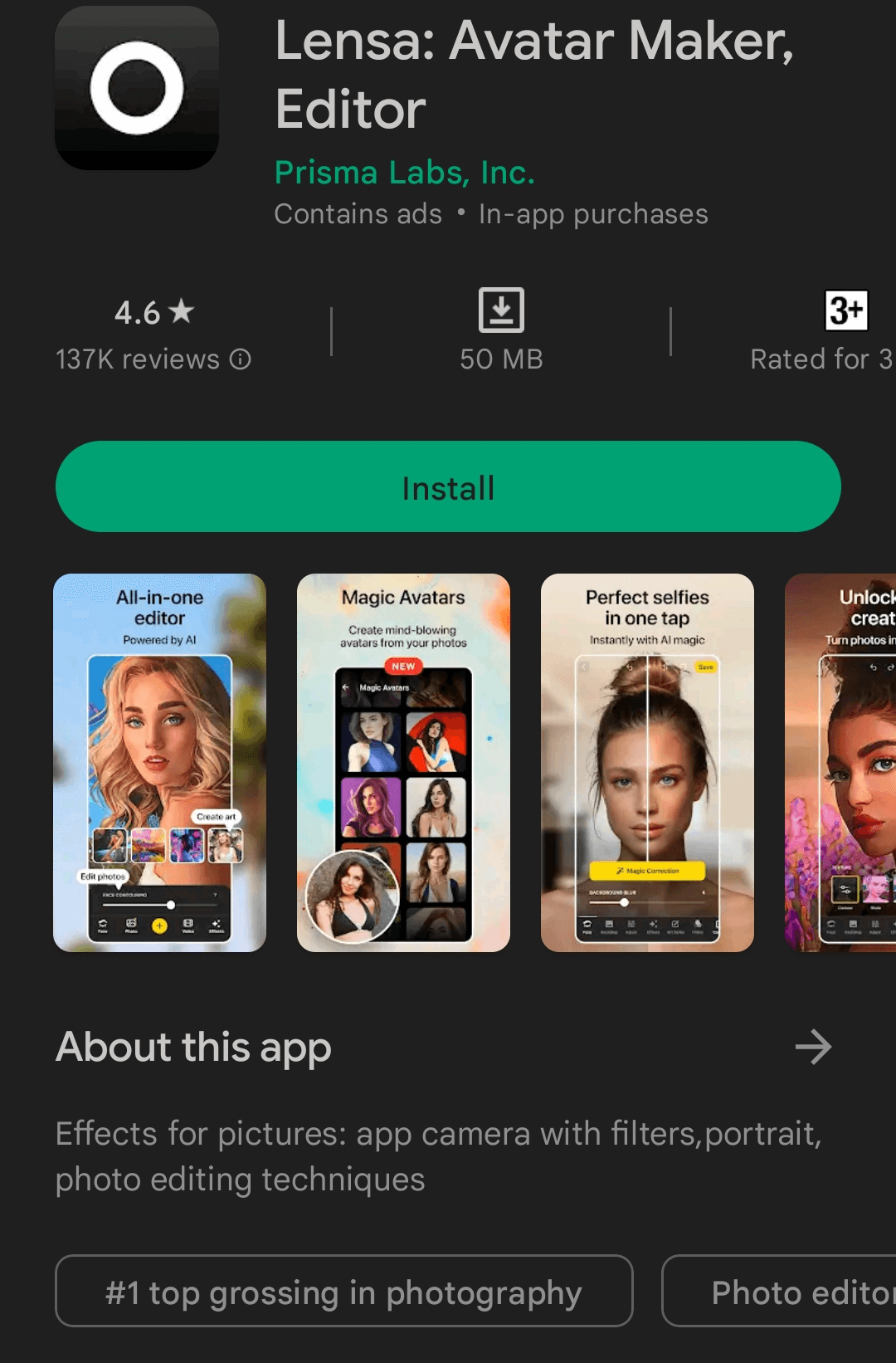 Next, the app will prompt you to sign up for a subscription. Since you only want a few images, you can click on the 'X' to close that window.
After closing the subscription tab, you can start creating images by clicking on the "Magic Avatars" button. This will lead you to a new page. You will be shown the kind of avatars you can expect from the AI. Here, the app also warns that the AI may generate artifacts, inaccuracies, and defects in the final results. They give this warning to prepare you for the varied images that may appear.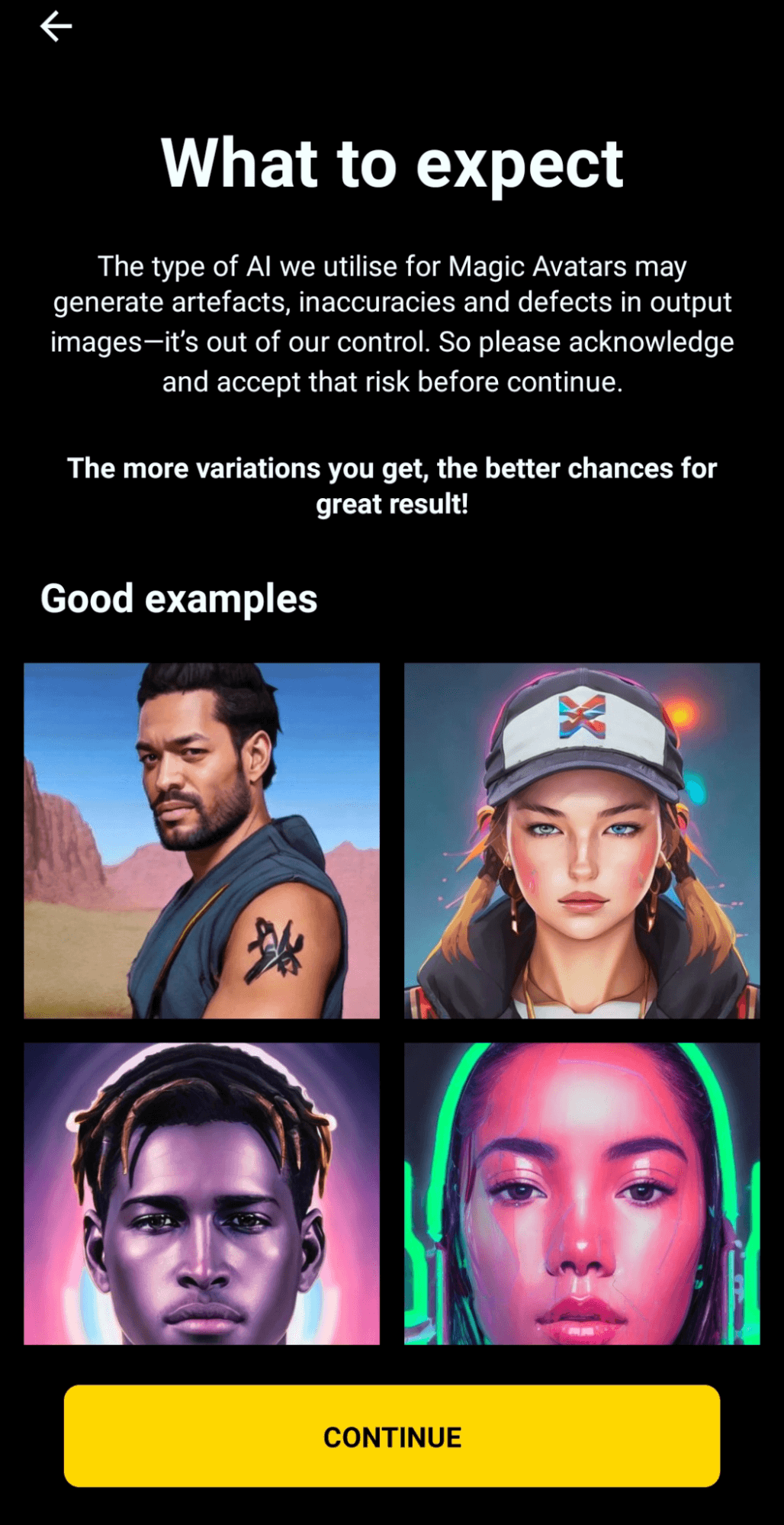 Once you click "Continue," the app gives further instructions on the types of images that you should upload. They say that good photo examples are close-up selfies and photos with varied facial expressions, angles, and backgrounds. On the other hand, bad photo examples include group shots, covered faces, nudes, monotonous pictures, and pictures including animals.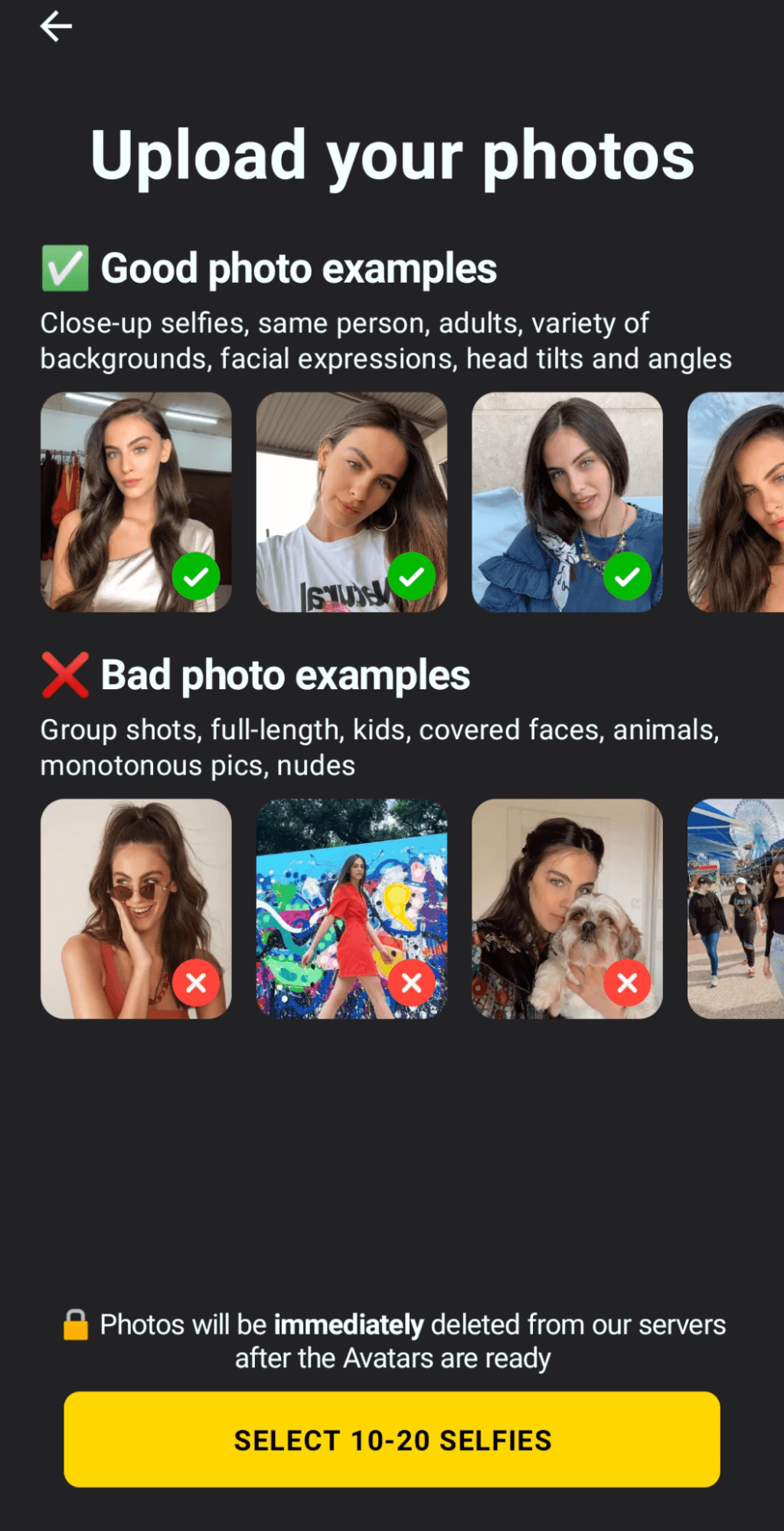 Next, you need to upload between 10-20 selfies onto the app, using the "good" photo examples as a guide. Note that the app won't allow you to move on from this section until you upload at least ten pictures.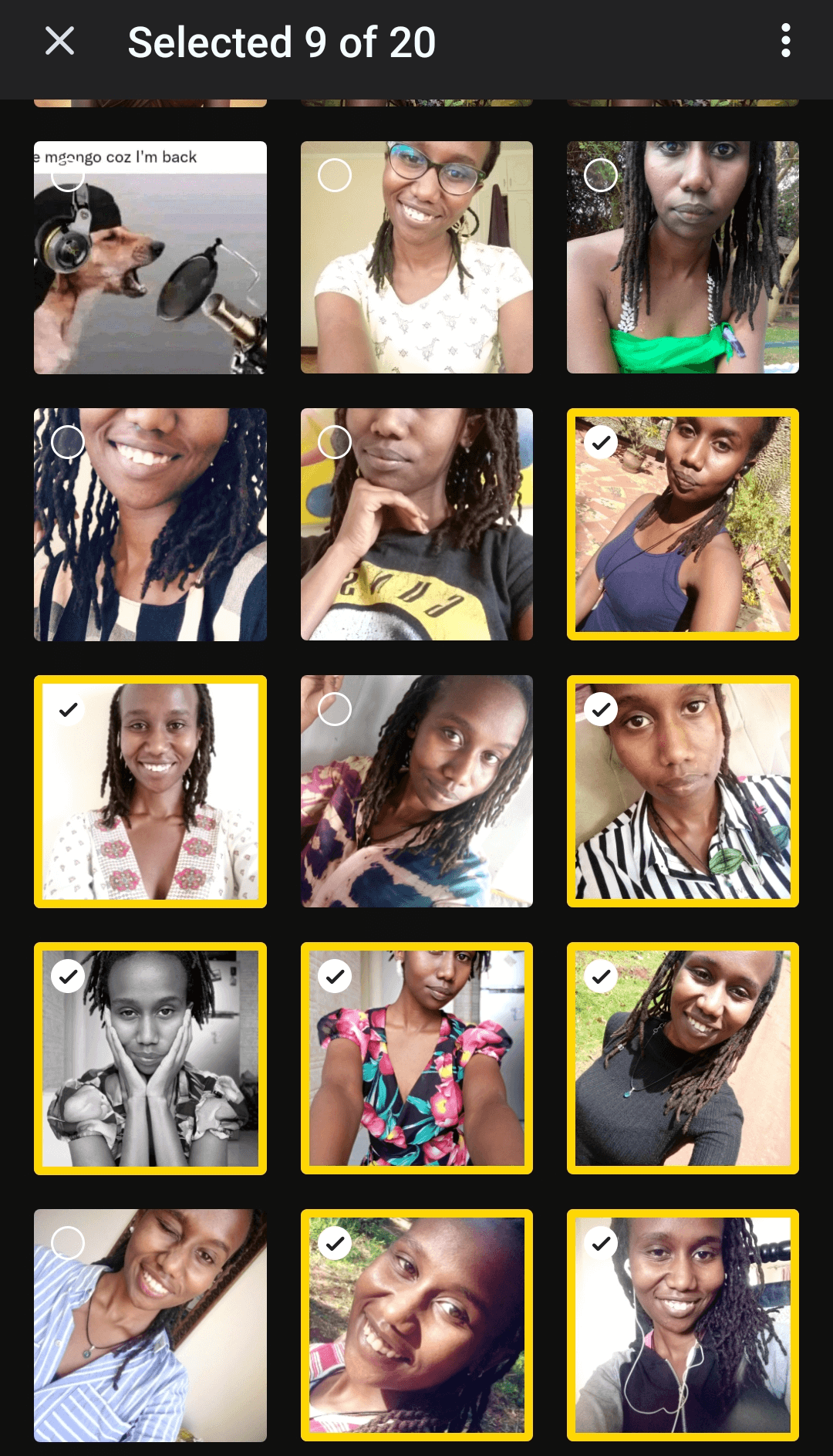 After picking your top pictures, you will select your gender and the image package you want. There are currently three options. The first is a 50-Avatar pack which has five variations of 10 styles. The second is a 100-unique avatar pack of 10 variations of 10 styles. And lastly, a 200-unique avatar package with 20 variations of 10 styles. The app will automatically set the price of the packages to your local currency.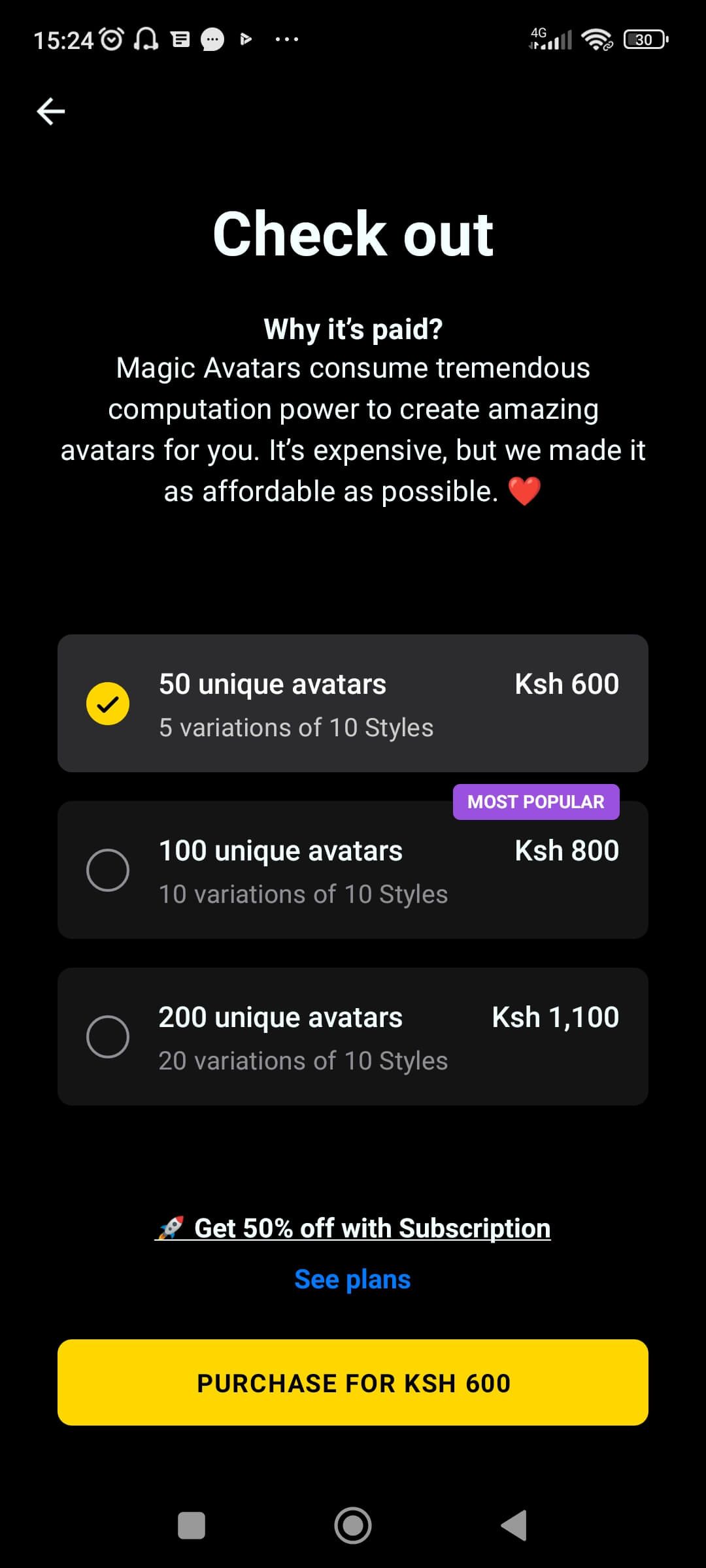 The app then advises how much time it will take to create your avatar using Lensa (20 minutes). It also lets you know that you can choose to leave the app. A notification is sent to your phone once the images are ready.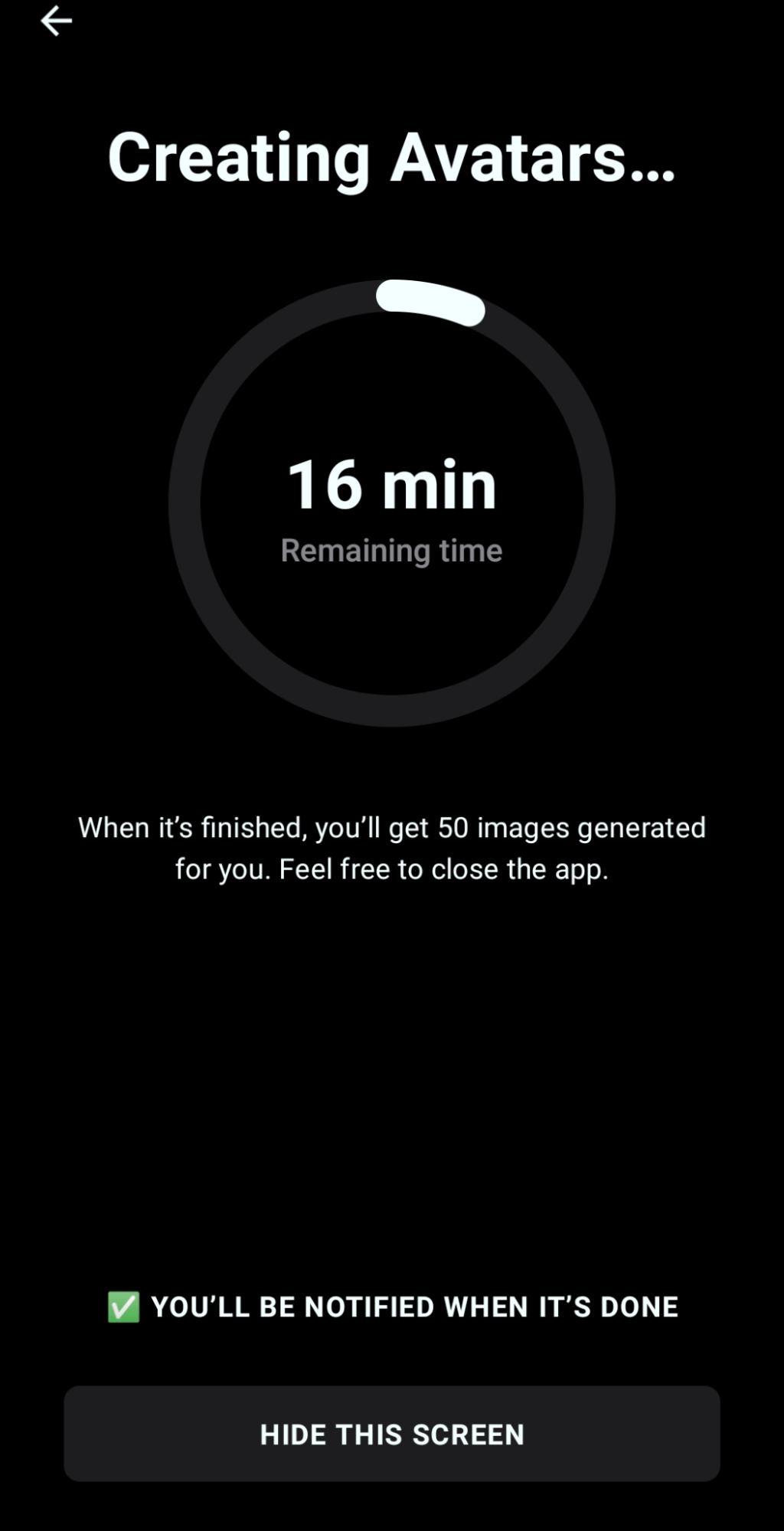 The images you receive will be categorized into different styles. Each image is a unique representation of you from the AI's perspective. Some of the image styles that Lensa AI produces include Fantasy, Anime, Focus, Pop, Stylish, Light, and more.
Here are examples of the type of AI-generated images you can expect when you upload selfies to the Lensa app.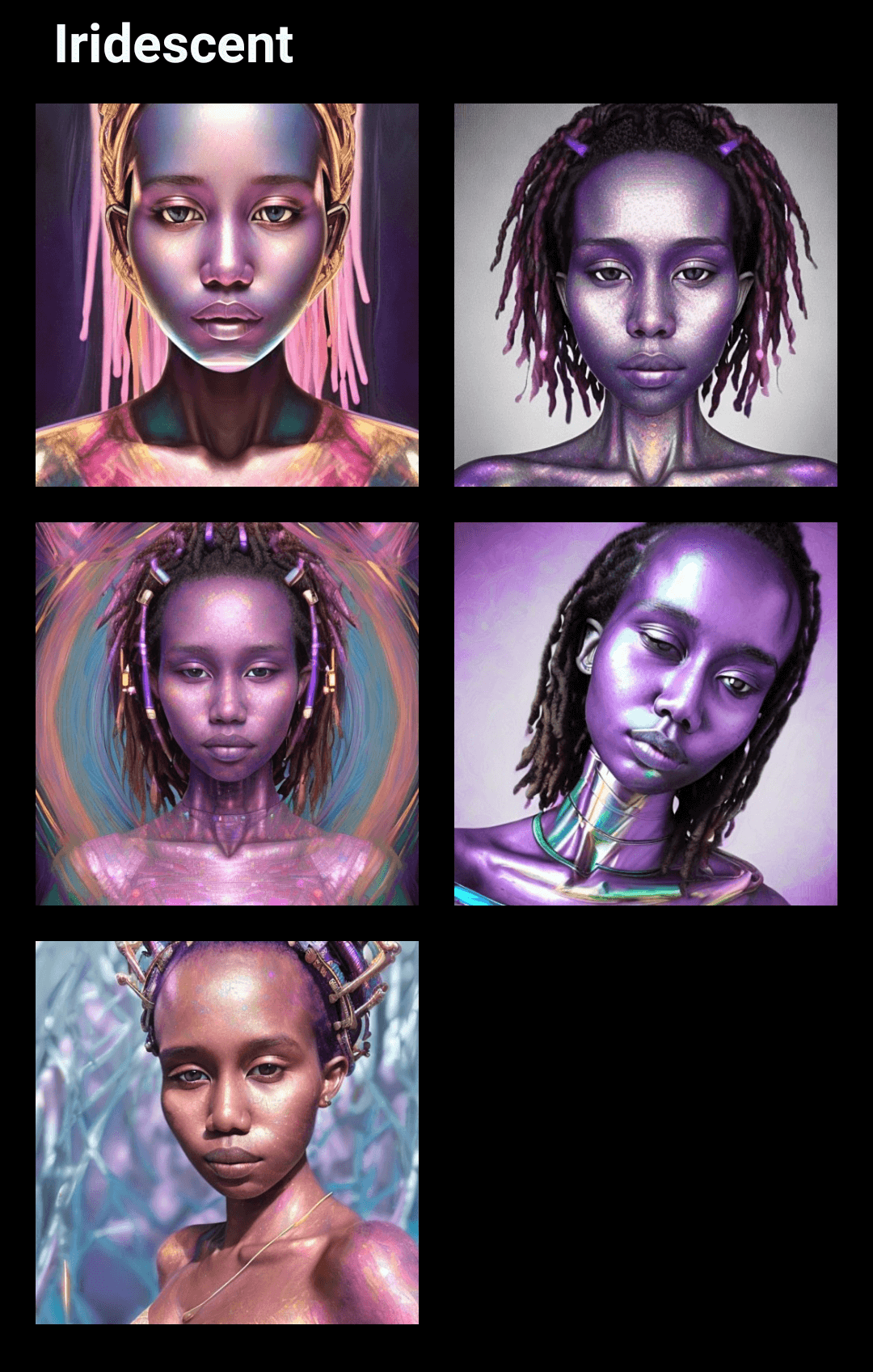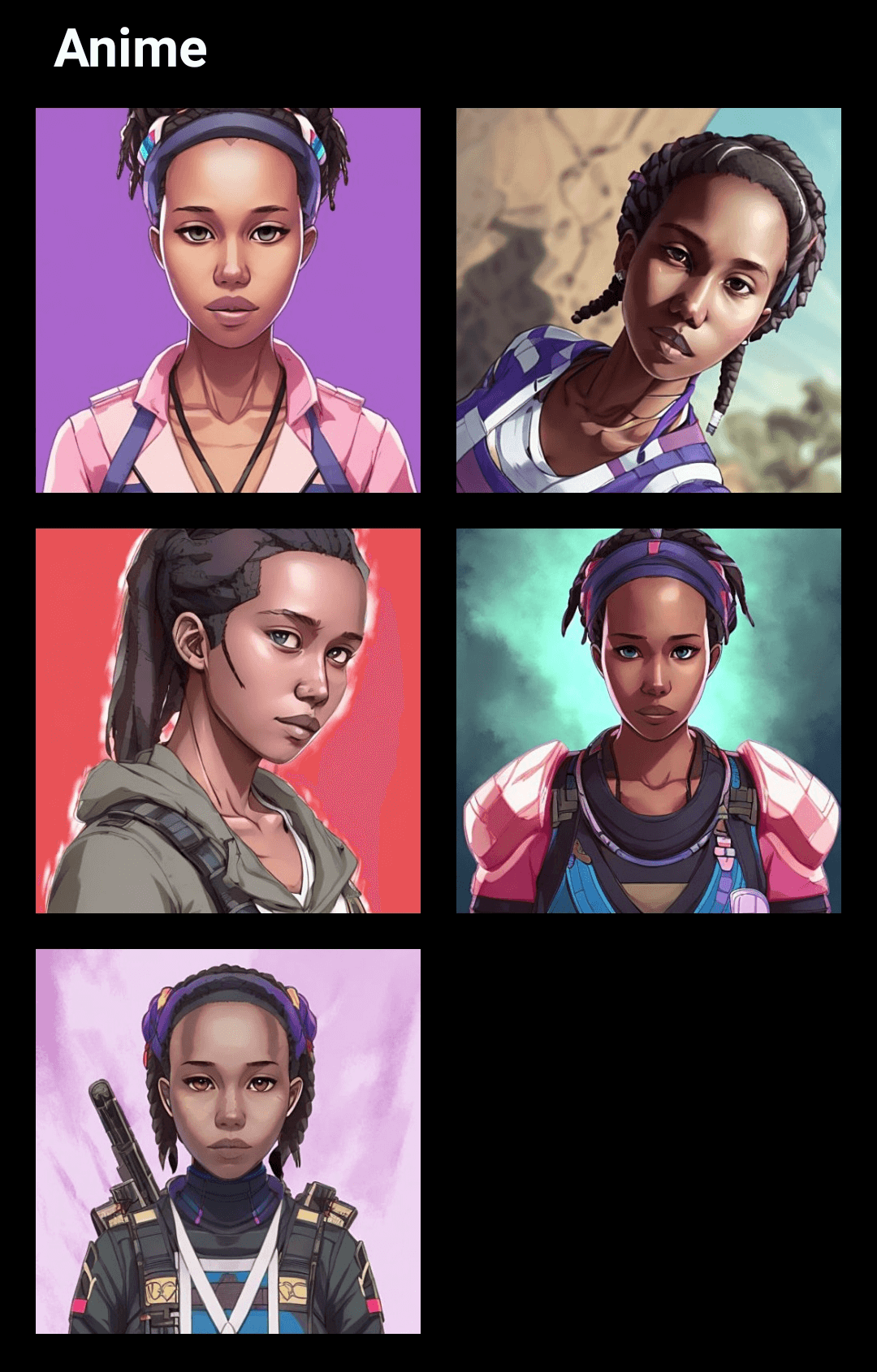 You can now download all your photos onto your device, share them on social media, or use them as your profile pictures.
The viral app shows a positive future for AI art
There is unbridled joy in learning how AI views you and exploring how different versions of yourself might appear. However, there are also concerns about this app. Prisma claims they have considered any risks and that their app is safe to use.
Invasion of privacy, the threat of training AIs for free, and even infringement of artists' work at high on the list. Despite this, the public appetite for this imagery remains strong. Data from Business of Apps shows that Lensa AI has been downloaded 25 million times. It also indicates that the Lensa app generated $8 million in revenue for Prisma Labs in December 2022 alone. Overall, the AI Lensa app's viral uptake has signaled a positive outlook for the future of AI image generators.
Frequently asked questions
Do you have to pay for Lensa AI?
Disclaimer
In line with the Trust Project guidelines, the educational content on this website is offered in good faith and for general information purposes only. BeInCrypto prioritizes providing high-quality information, taking the time to research and create informative content for readers. While partners may reward the company with commissions for placements in articles, these commissions do not influence the unbiased, honest, and helpful content creation process. Any action taken by the reader based on this information is strictly at their own risk.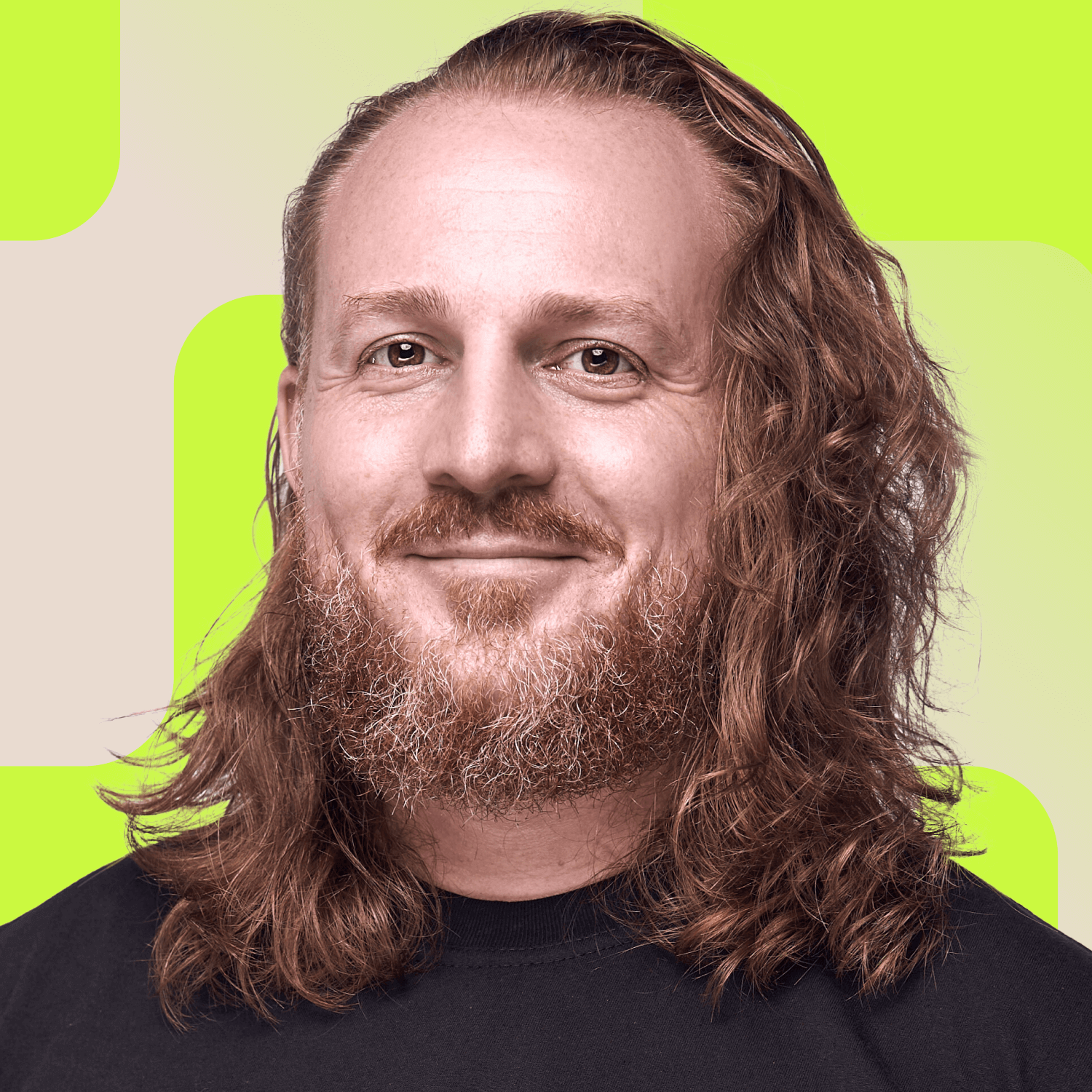 Alex Lielacher is the founder & CEO of Rise Up Media, a content marketing agency that works with bitcoin businesses that are changing the world. He first came across bitcoin...
Alex Lielacher is the founder & CEO of Rise Up Media, a content marketing agency that works with bitcoin businesses that are changing the world. He first came across bitcoin...
READ FULL BIO
Sponsored Sponsored