We live in a golden age of image generation. Artificial intelligence is officially part of our daily lives: whether we realize it or not. There are several uses for this new technology — from image creation to entertainment to education and beyond. Here's a guide to some of the top AI image generators on the market right now.
What is an AI image generator?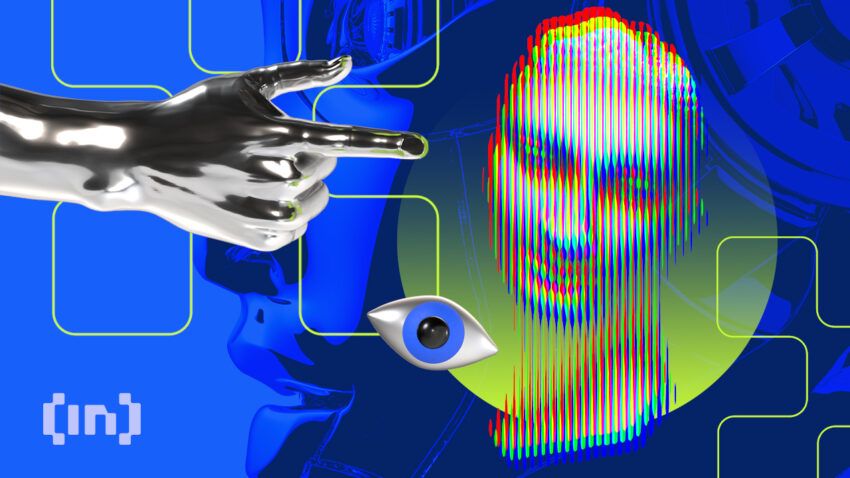 An AI image generator is a program that uses artificial intelligence to generate images. The text-to-image process has been around for years. But it's only recently that software has been able to generate images with different art styles and themes based on human input.
There are many different AI image generators, but they all have the same basic functionality. You can use a generator to take in text and generate an image based on it. Or you can use it to replace colours in an existing picture with new ones.
This allows you to create images that look like paintings by famous artists. Or, you can use it for more practical applications, like creating pictures for a website.
Image generators are an excellent tool for anyone who wants to be more creative with their visuals and content. If you run a company, this can be a helpful way to generate images that fit your brand without having to hire someone else to do it.
Currently, the most common use for image generators is to create custom memes. With a simple text-to-image generator, you can create and share memes with others. These images are often used on social media sites like Reddit or Facebook.
How do AI art generators work?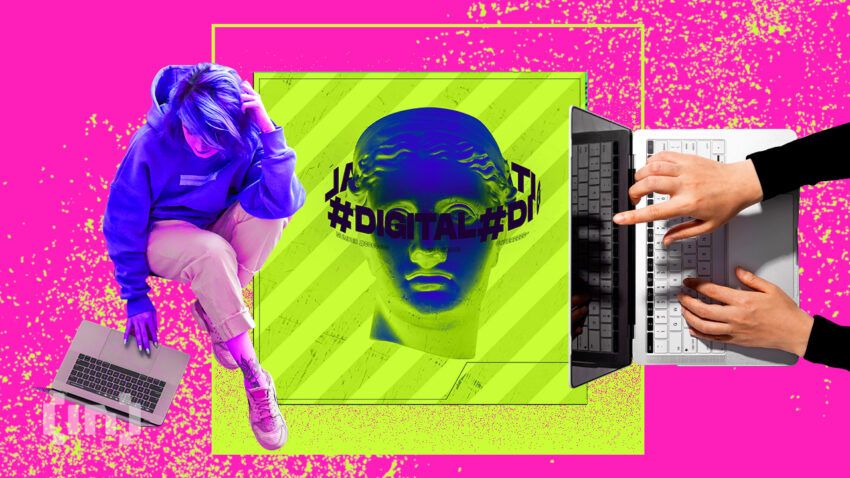 AI art generators are based on artificial neural networks, which are complex mathematical systems that recognize patterns and make predictions. Basically, when you feed a neural network data about an object (like a cat), it learns how to identify other similar objects (like more cats).
Because computers generate these digital images, they're called "computer-generated" art. After you input text into the generator's interface, it uses a machine-learning algorithm to create an image based on what you've written. The result looks like something out of an animated movie.
11 best AI productivity tools in 2023
Generator
NFTs and smart contract
Output
Realistic and graphic
Pricing model
Pay-per-use
ChainGPT is an advanced AI model for blockchain development. It possesses specialized knowledge in solidity development, smart contracts, pine script, and a wide range of other solutions, leveraging its advanced AI capabilities. The foundation of ChainGPT is rooted in the refinement and extensive training of open-source machine learning models, propelling it to become the advanced AI model it is today. In addition to its expertise in blockchain and crypto, ChainGPT also empowers users to create NFTs.
-Smart-contract auditor and generator
-Code debugger
-Chatbot assistant
-Dev assistant
-Trading assistant
-AML (Anti-Money Laundering) features
-Virtual machine
ChainGPT offers three distinct plans, including a free plan and two pay-per-use plans. The first pay-per-use plan, known as the PPP plan, charges 0.1 $CGPT per utilization. Alternatively, the Freemium plan grants users unlimited access for a fixed cost of 10,000 $CGPT. Notably, for the Beta version of ChainGPT, users can enjoy free access to its features and functionalities.
With ChainGPT, even users without graphic design or coding skills can quickly generate and deploy unique NFTs on the blockchain in less than 30 seconds. The algorithm is specifically designed to create exclusive NFTs tailored to user input. By specifying parameters like shapes, colors, textures, and providing specific details such as desired digital art types, in-game items, or digital collectibles, users can transform their creative vision into reality.
Generator
Image, video, and text
Output
Realistic and stylistic
Pricing model
Subscription
Picsart is an advanced editing service that makes use of artificial intelligence. It includes a wide range of features found in popular image and video editing software. Background and object removal, photo effects, video trimming, and other features are included.
– Free usage with no hidden fees or charges
– Availability across both mobile and web interfaces
– High-powered photo and video editing capabilities
– One-click background removal and replacement
– An extensive collection of fonts, stickers, templates, and images to enhance your creations.
Picsart is subscription based. You can try the full creative suite, free for 7 days, after which it is either $5 or $7 a month.
Picsart also offers marketing, event, and social media functionality in addition to these editing features. Businesses can use Picsart to create logos, social media banners, and advertisements, among other things. Picsart can generate images, videos, and even text for your projects using AI.
Pricing model
Subscription
Midjourney can help you create content for your website, app, or social media. It's also a way to get feedback on a brand's visual identity.
The tool offers various features designed to help users create high-quality, professional-looking images without any graphic design experience. It also lets you create animated GIFs and videos.
-Fast produced AI-images
-High-quality images
-Four output images each time
-Fast image processing
MidJourney offers a free trial. This allows you to perform 25 queries and three options to purchase a full membership. The specific price is subscription-based. Midjourney offers monthly plans for $10, $30, and $60.
How does it work? The user is taken through a series of steps, where they answer questions about their brand. The AI image generator then creates an image based on these answers. The questions help Midjourney generate an image that resonates with the user's target audience and accurately conveys their message.
The first step will ask what type of image you want to make: logo, banner ad, social media profile picture, etc., and then it will ask some questions about how that image should look (e.g., colour scheme).
The next step asks more specific questions about your brand: What is its purpose? Who is its target audience? What do they like/dislike? How do they feel about other brands? These questions help Midjundle generate images based on your target audience and convey what you want to say in a way.
Output
Realistic and stylistic
Pricing model
Pay-per-use
DALL-E 2 is an AI-generated image tool developed by Open AI, a research lab co-founded by Elon Musk. The software is considered to be the current market leader. With an easy-to-use interface, it's a great tool for even the most novice artists.
It has good reviews from creators and users alike, who love how quickly they can create realistic images from just a brief description.
-Multiple images per time available
-Can edit generated images
-High-quality images
-$15/ 115 credits
-1024*1024 images: $ 0.02
-512*512 images: $ 0.018
-256*256 images: $ 0.016
The tool has a paintbrush for shadowing and highlighting, creating complex images with multiple layers. This makes it easy to use and offers great value for artists who are looking for something professional but simple to use. The advanced AI can work magic with just a brief description of the desired image.
Output
Realistic and stylistic
Stable Diffusion, by Stability AI, offers a variety of fully editable and customizable templates to help users create the perfect image. It's easy to change a color palette, adjust lighting, and add additional objects if needed.
In addition to creating generative art, Stable Diffusion offers other stock imagery, including lifestyle and architecture shots. These options come with the same level of quality as their product photos.
-Quick image generation
-API access
-High-quality results
-Multiple images generation per time
-Customization available
Stable Diffusion AI art generator is completely free to use.
Another great feature of Stable Diffusion is its ability to save creations as either a high-resolution PNG file or a JPEG file up to 2048×2048 pixels. This allows you to easily share your creations with others online without worrying about losing quality during the process.
Pricing model
Pay-per-use
NightCafe is an intelligent AI image generator that comes with two conversion models: text-to-image and style transfer. You can use either of these models to generate your desired image.
To use the product, just upload a text prompt, choose the model and wait. Zero technical knowledge is required!
-Simple to use
-Different art styles available
-Generates high-quality resolution images
-Five free image generations daily
-100 Credits/Month: $9.99
-250 Credits/Month: $19.99 
-700 Credits/Month: $49.99
-1500 Credits/Month: $79.99
NightCafe AI Image Generator offers many features that allow customization of generated images, with a choice of effects and filters. Users can also flick through various color schemes and borders and easily adjust the image size and orientation.
The tool is based on a credit system. Users can buy or earn credits by referring friends and family members interested in using the service.
Output
Realistic and stylistic
Craiyon is an AI art generator. Originally called DALL-E mini, software engineer Boris Dayma created the tool. The software's algorithm analyzes thousands of works of art. It then creates new pieces based on the results it finds. Users can also use the tool to upload their own images so that they can be analyzed.
-Produces multiple images simultaneously
-Editing of images available
-High image quality
The AI text-to-image generator uses artificial intelligence to create images of your choice in just a few seconds. Craiyon has been used by professionals worldwide, including journalists, designers, and scientists, who use the tool to create images for research papers and presentations.
Input
Image and text-to-image
Pricing model
Subscription
Artbreeder is another simple piece of software with an array of user-friendly features. The AI-generated tool provides multiple image options for each input. This enables users to choose the result that best suits their needs.
-Multiple image variants
-Creates landscapes, portraits and anime characters
-JPG and PNG image formats available
This intuitive AI image generator is free to use, but also offers subscriptions. Subscriptions come in starter ($8.99), advanced ($18.99), and champion ($38.99) a month.
The software is straightforward and has all the necessary functions, such as a color palette, lasso tool, and brush tool. In addition, ArtBreeder offers support for PSD files and JPEGs, multiple layers, and more.
Output
Realistic and stylistic
Pricing model
Subscription
StarryAI is a powerful image generator that creates stunning pictures from scratch. The tool produces 2D and 3D images and offers several preset options.
-Simple to use
-Fast image processing
-Acts as NFT generator
-Works on both Android and IOS devices
-Starry AI 1 Month Pro: $11.99
-40 Credits Pack: $15.99
-40 Credits Premium: $7.99
StarryAI can generate realistic or cartoonish results, depending on personal preferences. Users can choose between art styles, including modern, anime, and comic book-type images. This generator has a simple interface that makes it easy to use immediately.
Output
Realistic and stylistic
Pricing model
Subscription
The Deep Dream Generator is an AI art generator that uses deep learning to generate images. Google created the Deep Dream Generator in 2009. The program takes an image and processes it through a deep neural network. The result is a surreal aesthetic.
-Simple to use
-3 AI models available
-Realistic and abstract images available
-Advanced: $19/month
-Professional: $39/month
-Ultra: $99/month
The software is easy to use. Users can upload an image or take a photo with a webcam and then play around with the settings to achieve the desired look. Choose from several presets or make a custom piece by adjusting parameters like contrast, saturation, and blurriness.
The Deep Dream Generator gives anyone access to the kind of surreal images that used to only be available through expensive software packages or advanced skills in Photoshop. This means that anyone can now create beautiful artwork with minimal effort.
PixRay is also easy to use and a great starter tool. The AI image generator uses perception engines. These work by dividing an image into small squares called tiles. Users can then manipulate these tiles to change the look of any given picture. The application also allows users to add motion blur and play with lighting.
A drawback of PixRay is that the platform is quite basic. It lacks the extra features of some of its competitors, such as texture generation or editing tools.
-Simple to use
-Different image processing per time
-High quality images and accuracy
Pixray is a free image generator.
PixRay is also easy to use and a great starter tool. The AI image generator uses perception engines. These work by dividing an image into small squares called tiles. Users can then manipulate these tiles to change the look of any given picture. The application also allows users to add motion blur and play with lighting.
One of the best things about this application is that it allows users to create high-quality images without having to learn to code. It also supports many file formats so users can convert their images after making them in PixRay.
Output
Realistic and stylistic
Pricing model
Subscription
Fotor is a photo editing platform that allows users to create, share, and import images. It has a library of AI-generated images that are entirely customizable. Unlike some AI image generators, Fotor's library of stock photos is large and diverse. Users can find anything from dogs to landscapes, flowers to food.
-Converts images from text
-10 free image generations daily
-Fast image generation mode
-Free image generations daily
-Basic: Free
-Pro: $8.99/month
-Pro+: $19.99/month
Fotor has several filters that can be applied to images that are uploaded or generated by the app. These filters have tonnes of room for creativity and can be easily adjusted, allowing users to achieve a truly bespoke design.
What's the future of digital art?
Ultimately, AI capabilities and machine learning are being developed rapidly and will continue to change how designers, advertisers, and consumers interact with images in the future. The best marketing campaigns of 2023 will undeniably utilize AI image generators to create visually captivating content.
We'll see the top AI art generators improve their stitching ability, increase the speed of their rendering engines, and ancillary AI products will expand their portfolio of design templates. When these things happen, it will be impossible to deny that AI has changed the face of digital art forever.
Frequently asked questions
What is the best free AI generator?
Are there any free AI art generators?
Are there any free AI art generators?
Is Midjourney the best AI?
What AI generator are people using?
What are AI image generators?
Disclaimer
In line with the Trust Project guidelines, the educational content on this website is offered in good faith and for general information purposes only. BeInCrypto prioritizes providing high-quality information, taking the time to research and create informative content for readers. While partners may reward the company with commissions for placements in articles, these commissions do not influence the unbiased, honest, and helpful content creation process. Any action taken by the reader based on this information is strictly at their own risk.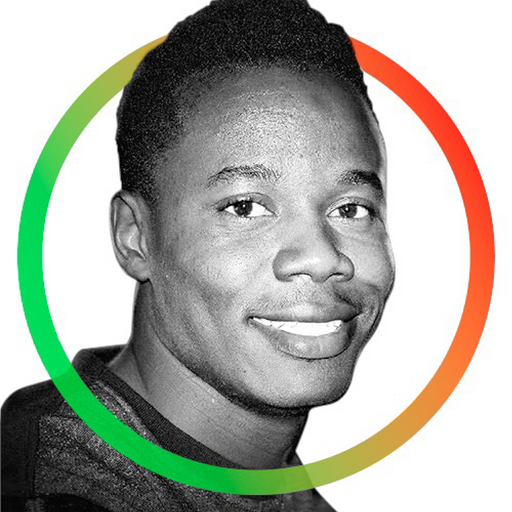 Chris Adede is a versatile professional with five years of experience in content creation, IT, and project management. He has expertise in cryptocurrencies, fintech, and...
Chris Adede is a versatile professional with five years of experience in content creation, IT, and project management. He has expertise in cryptocurrencies, fintech, and...
READ FULL BIO
Sponsored Sponsored