There's a new artificial intelligence chatbot in town. ChatGPT has taken the internet by storm. People have been using it to compose music, understand complex topics, make jokes, write movie scripts, and even debug computer codes. Such is the bot's popularity; it took only five days to score its first million users.
So what's all the fuss about? This detailed tutorial explains precisely how to use ChatGPT. But before we delve into the details, let's first consider what ChatGPT is and what's causing the huge buzz surrounding the latest AI tool.

Update: ChatGPT now has an upgrade, courtesy of GPT-4 — a new and improved iteration of OpenAI's family of language models. Consider it an OpenAI software upgrade, capable of producing more accurate results. We shall delve deeper into GPT-4 throughout this ChatGPT tutorial.
Do you know that ChatGPT chat can give crypto trading signals?
Get notified of the most profitable deals and trends in the cryptocurrency market straight to your mobile phone. Never miss out on a profitable trade with our signals!
Sign up to StormGain and connect to FREE Signals from ChatGPT today!
What is ChatGPT?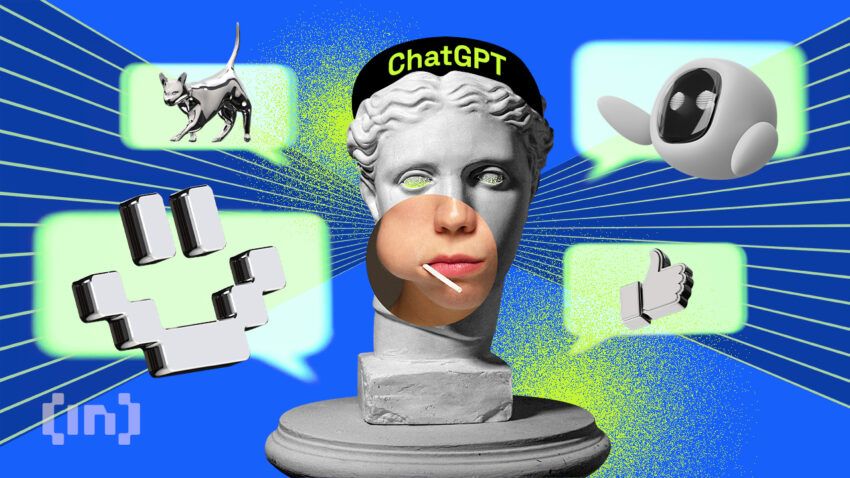 ChatGPT is an AI chatbot developed by OpenAI, a research firm based in San Francisco. It is a language learning model compatible with both supervised and reinforcement machine learning techniques. Unlike most other chatbots, ChatGPT relies on a vast and complex learning model. It can understand your messages' meaning and context and generate human-like responses.
ChatGPT is still in its early phases. The prototype was made available to the public on Nov. 30, 2022. That said, it is already showing potential as a multi-utility AI tool. As well as idea development, gameplay, scriptwriting, and more, you can also use the tool to chat about any topic of your interest.
Also, the release of GPT-4 seems to have added more to the ChatGPT craze as users are leveraging the same to understand memes, create full-fledged games with proper coding, audit smart contracts, and whatnot.
Sounds great! But how do I use it? Let's dive straight into: here's how to use ChatGPT.
ChatGPT fees
To start using ChatGPT, you must be 18 or above and have an OpenAI account. The chatbot is currently available for free. However, OpenAI launched a new paid subscription place called ChatGPT Plus on Feb. 1, 2023, that costs users $20 per month. The paid plan is initially available only for users in the United States, although the company has assured that it will be gradually extended to other countries and regions.
Do note that having a ChatGPT Plus membership entitles you to experience all the capabilities of the new model family, GPT-4. This means you can process and expect wordy responses better, to the tune of 25,000 words — almost 8x to chat the free iteration supports. Also, the vanilla ChatGPT has been running on GPT 3.5 — a fine-tuned version of the original GPT-3. And while GPT-3.5 could only understand and respond in English, GPT-4 takes multi-lingual support and pushes it to a whole new level.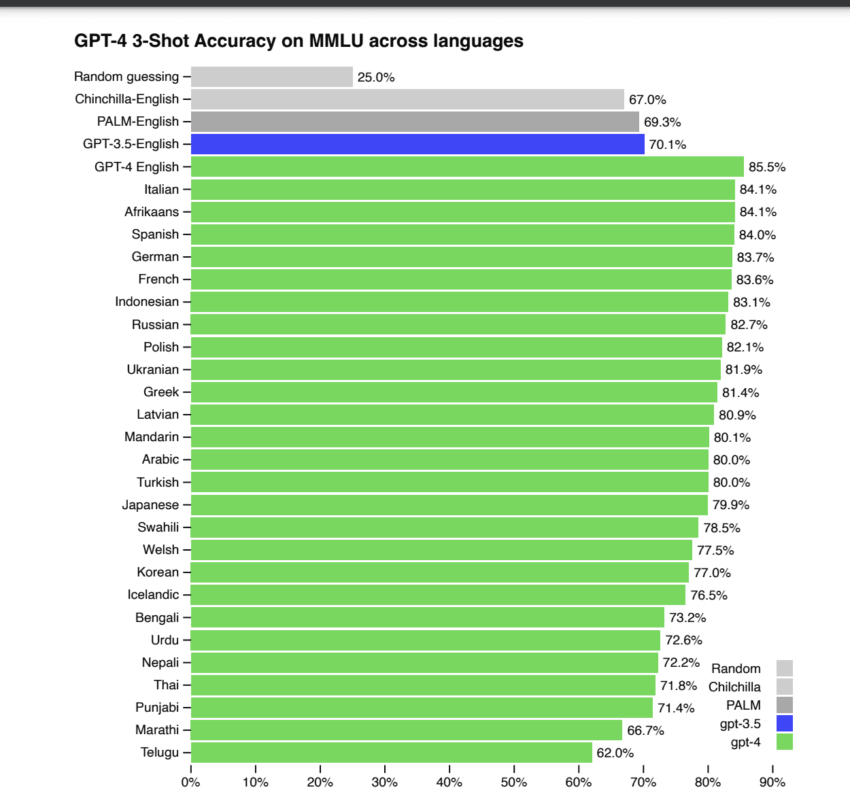 ChatGPT Plus also offers the following benefits over the free version:
Uninterrupted access to ChatGPT, even during peak hours.
Priority access to new features and updates.
Faster response time.
How to use ChatGPT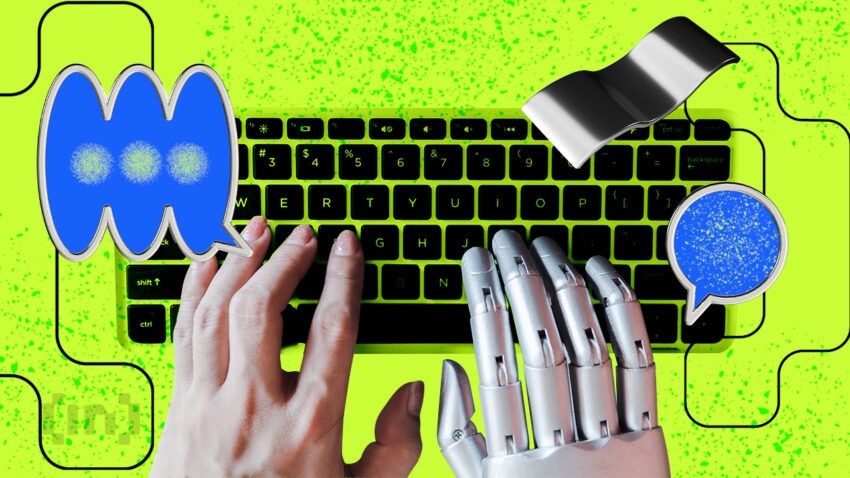 The sign-up process is relatively straightforward. Here's how you do it:
Step 1
Go to the OpenAI website and click on the Try ChatGPT button. You will find the Try option toward the top of the website interface. Alternatively, you may also click on this link to go straight to the chatbot interface.
Step 2
Up next, you will be asked to log in or sign up. If you do not already have an OpenAI account, sign up using your email address. You may also have to share your mobile number before you're let in.
:
Step 3
Once you're in, you will be greeted with a few standard disclaimers. These include a notice that AI trainers may review your interaction with ChatGPT to evaluate the system's performance. You might want to skim these disclaimers for a general overview of what to expect.
Now, you can start interacting with ChatGPT. Find the message box toward the bottom of the interface to begin a conversation.
Step 4
ChatGPT will generate a response quickly. As a starting point, we asked a simple question: "What is Bitcoin?" The bot took about five seconds to come up with a response (see fig. below). We liked how the explanation was to the point and easy to understand. If you are unhappy with the response, you could hit the button Try Again. The bot will then try to answer you differently.
Step 5
You may continue the conversation by replying to ChatGPT's messages using the message box.
Or you can also click on the "New Thread" button on the left sidebar to reset the current conversation and start a new one.
Based on the limited time we spent chatting with the bot, it does a decent job with human-like responses. You can't really tell that you are talking with an AI unless, of course, you know it already. Although perhaps the lack of typos and the faster typing speed could raise some suspicion!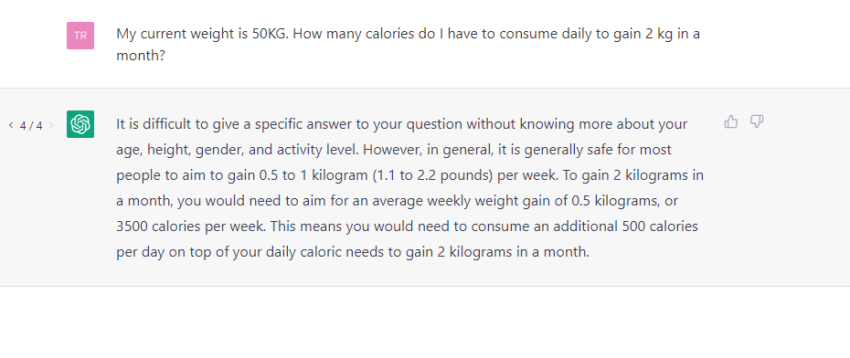 You could also use ChatGPT to write or debut programming codes.
Or, you could even write (or borrow ideas for) movie scripts. We tried out a script idea for a horror movie where Keanu Reeves plays the ghost of John Wick. This is the result:
Coming soon to a theater near you!
Note that the growing popularity of ChatGPT often leads to network congestion, which sometimes renders the service slow or unresponsive. This mostly happens when an overwhelming number of users are trying to access the service simultaneously, which then overloads the servers. However, paid ChatGPT subscribers are expected to be immune from these outages.
How to use ChatGPT Plus, powered by GPT-4?
Firstly, using ChatGPT Plus isn't a lot different than the free version of the OpenAI marvel. To activate, you simply need to click on the "Upgrade to Plus" option, marked as "New," on the right side of the screen.

You can choose the "Upgrade Plan" option to opt for ChatGPT Plus. You will then be redirected to the payment page with a disclaimer.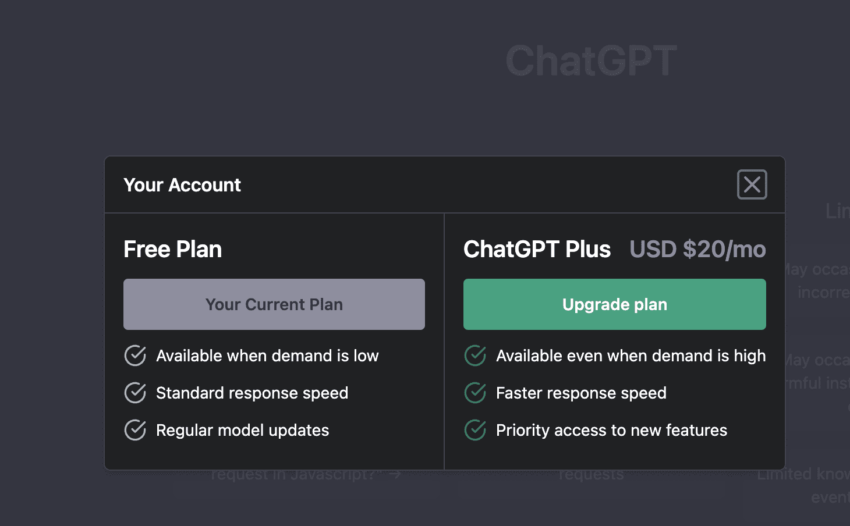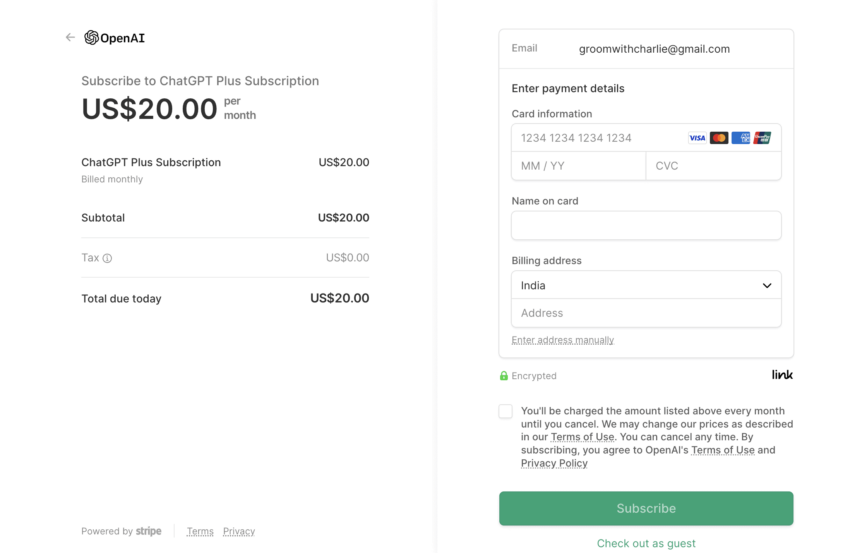 Once the payment is made successfully, the ChatGPT Plus dashboard will show up. Start feeding it the right prompts to experience its enhanced capabilities.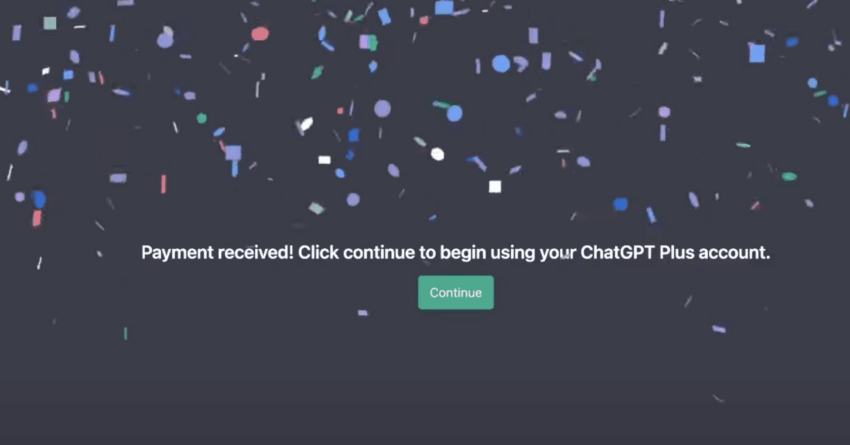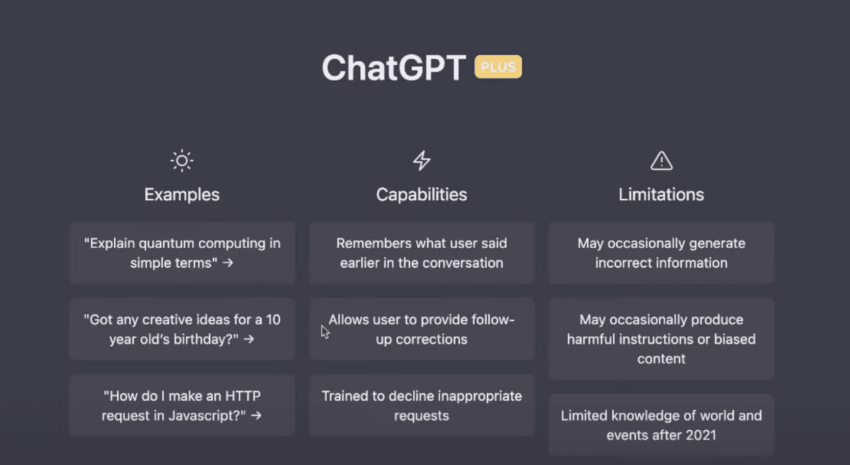 Here are some of the ways people are maximizing their potential with ChatGPT Plus, powered by GPT-4:
Turning a Napkin sketch into a Web app:
Building a fully functional video game:
Understanding the humor or hidden meaning in any image, courtesy of the multi-modal abilities:

And these are only a few examples. You can get a ChatGPT Plus subscription today and create your own use case.
ChatGPT releases AI classifier to detect AI-written text
With the growing popularity of ChatGPT, there are rising concerns among educators that students might start relying too heavily on AI tools to complete their homework and assignments. For instance, a recent study showed that one in three college students surveyed was using ChatGPT to complete writing assignments. 
This raises questions about the long-term effects on students' learning and development. Will this technology enhance their education or hinder it? OpenAI seems to have tuned in to the gripes of the educators that share these concerns. The company recently released an AI classifier tool to tackle the issue head-on. The free web-based tool allows users to determine whether a person or an AI wrote a piece of text.
Using the tool is straightforward. All you have to do is go to the AI classifier, log in, and paste the text you want to examine. The tool will then categorize the text on a scale ranging from "likely AI-generated" to "very unlikely."
However, the classifier is still a work in progress and may not be always accurate. OpenAI acknowledges this. The company said the following in a blog post to prevent any confusion over the classifier's accuracy:
"Our classifier is not fully reliable. […..] We're making this classifier publicly available to get feedback on whether imperfect tools like this one are useful. Our work on the detection of AI-generated text will continue."
ChatGPT is definitely worth a try
That pretty much sums up how to use ChatGPT. The chatbot packs some serious punches, indicating the innovation and utility of AI and machine learning. We were particularly impressed with the cohesion of its movie ideas and the clarity of its answers. However, the technology is still in the early stages of development. In fact, OpenAI co-founder and CEO Sam Altman publically stated, "ChatGPT is incredibly limited." The entrepreneur also wrote that it would be a mistake "to be relying on it for anything important right now."
Why should you consider paying for GPT-4?
Didn't we just say that ChatGPT is worth a try? If the initial version itself is so good, why would you consider paying $20 to access GPT-4 capabilities? Well, here are a few reasons:
Even though ChatGPT allows you to experience responses in any chosen personality, GPT-4 does better. It brings more "Steerability" into the mix, allowing you to make even more changes to the tool's personality. Simply feed a prompt like "Pretend you are a disgruntled bank employee," and you will be amazed to see the tonality of the response.
ChatGPT Plus, loaded with GPT-4, can process much more original and translated content than GPT 3.5.
GPT-4 makes ChatGPT Plus more multilingual.
GPT-4 returns less confusing responses to prompts. Plus, it can also understand images, as seen earlier.
That said, you can still use the text and ideas generated by ChatGPT for personal and commercial purposes. It's best to take an idea from the bot and build on it rather than using it as it is. ChatGPT or ChatGPT Plus doesn't yet have a mechanism to weed out plagiarism, so make sure you're putting your own spin on things.
Frequently asked questions
What is ChatGPT used for?
Why is ChatGPT not working?
Disclaimer
In line with the Trust Project guidelines, the educational content on this website is offered in good faith and for general information purposes only. BeInCrypto prioritizes providing high-quality information, taking the time to research and create informative content for readers. While partners may reward the company with commissions for placements in articles, these commissions do not influence the unbiased, honest, and helpful content creation process. Any action taken by the reader based on this information is strictly at their own risk.