Bitcoin's growth in recent years has drawn considerable attention from every corner of the world. With its price breaking through $48,000 per coin, everyone wants one. As the asset's price steadily increases and purchasing avenues become complicated, you'll be glad to know that you could earn some free bitcoins.
Why You Need to Get Some Free Bitcoin Now
Bitcoin has proven to be much more than a fad. Over the past few years, it has solidified itself as a genuine investment asset with real-world applications across several industries. With an increasing value and growing attention from some of the world's largest companies, Bitcoin is riding an unprecedented high right now. In this rise, many are wondering how to earn Bitcoins free.
The past year was especially stellar for Bitcoin. Due to the coronavirus' impacts, several companies moved on from cash and other alternative assets that weren't delivering returns and used Bitcoin as a hedge. Firms including MicroStrategy and Ruffer Investments added Bitcoin to their portfolio. Recently, car manufacturer Tesla announced a $1.5 billion Bitcoin purchase.
Attention from mainstream companies and a vast media following have benefited Bitcoin immensely. The leading cryptocurrency blitzed through its previous all-time high price of $19,600 last December and has doubled that price already. Its performance has already beaten every other investment asset available, and it isn't showing signs of stopping anytime soon.
How to Earn Free Bitcoin
Primarily, earning Bitcoin will require mining or trading. However, both activities are capital and time-intensive, and there's also the good old element of luck that you need to make good money off these activities.
With time being of the essence and Bitcoin becoming more challenging to earn, you could take advantage of some simple ways to earn Bitcoin.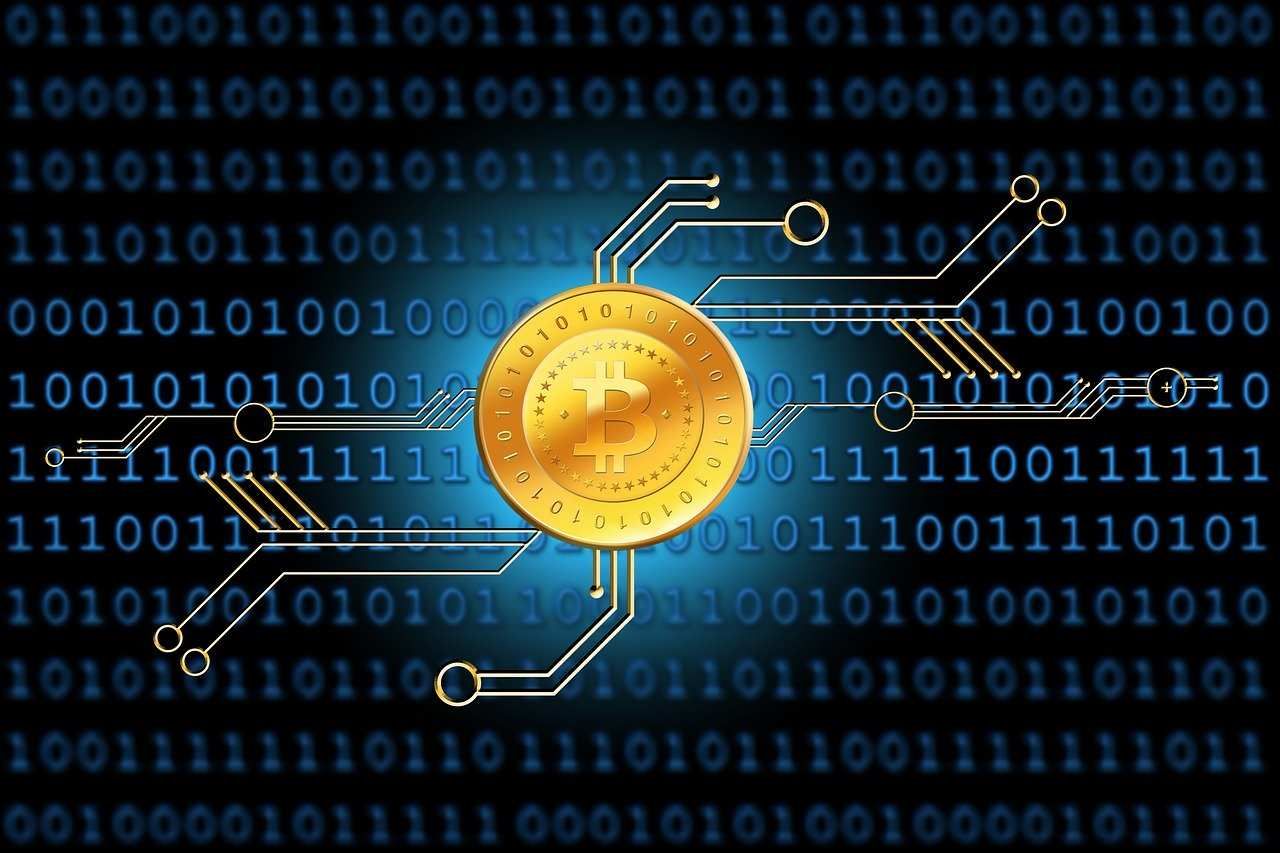 Let's take a look at some of the services and avenues that you can capitalize on to get this done.
CoinTiply
CoinTiply is a BTC faucet and a get-paid-to (GPT) platform. The company began operating in 2018 and is owned by a holding company called 3DAH.
Like most GPT sites, CoinTiply pays users who carry out several tasks online. You can get paid for pretty much anything, including filling surveys, downloading applications, chatting, watching videos, etc. You earn free cryptocurrency for each task you complete, and you can eventually exchange these for cryptocurrencies – either Bitcoin or DOGE.
According to CoinTiply's website, users have earned over $700,000 on the platform since it began operating in 2018. The service has also passed legitimacy tests, so you know it works.
Signing Up on CoinTiply
CoinTiply is simple to set up.
Log on to the site and sign up using your Email address.
Verify the Email by clicking a verification link
Log into your account and earn 100 coins for free
How to Earn On CoinTiply
As explained, CoinTiply pays users based on tasks they complete. Some of these tasks include:
I. Surveys
Surveys are so far the best ways to earn free cryptocurrency on CoinTiply. To check available surveys, go to the navigation bar and hover on the "Earn coins" bar. Click on "Complete surveys," and you'll see a list of available ones.
CoinTiply has surveys from providers like Theorem Reach, Polifish, YouSurveys, and more. These surveys usually pay anywhere from $0.10 to $1.50, depending on length.
II. Offers
Offers are another interesting opportunity on the platform. Some might even pay better than some surveys. Examples of offers include:
Signing up for a service
Downloading an app and using it for a specific amount of time
Using a free trial for a service
Paid surveys, etc.
Your earnings will depend on the offer wall. However, most pay between $0.10 and $3.00 each.
III. The Cointiply Faucet
Like every other GPT site, Cointiply has a BTC faucet. The process is not complicated: you simply roll a number in the faucet section. You earn a specific number of coins based on the number you roll. The higher the roll, the more coins you earn.
You can also take advantage of the Cointiplier, which can increase your earnings on each faucet roll. The Cointiplier starts at 1.5x by default, but it changes monthly. You can increase your Cointiplier by completing tasks, but it will most likely decrease if you're only earning coins with the faucet.
IV. Paid Videos
Paid videos won't earn you much. However, their ease and passive nature make them an attractive choice.
Your earnings will depend on the video provider, but you can earn between 200 to 500 coins ($0.02 to $0.05) per hour.
How Much Can You Earn on CoinTiply?
CoinTiply usually pays between $1 and $2 per hour. If you're lucky, you could earn up to $5 hourly.
The service has a minimum cashout of $5. When your funds have crossed this threshold, you can request a withdrawal by inputting your wallet address. Select if you'd like to get paid in BTC or DOGE, and the service will transfer the units to your wallet.
Lolli
Lolli is a browser extension that allows you to earn free Bitcoins as rewards for shopping on websites operated by its partners. The service is available on Google Chrome, and it pays rewards to users in Bitcoin and dollars.
The Lolli extension takes advantage of loyalty programs, which have become incredibly popular in the e-commerce space. Reward percentages vary between retailers, although some can offer up to 30 percent cash back in Bitcoin for purchases.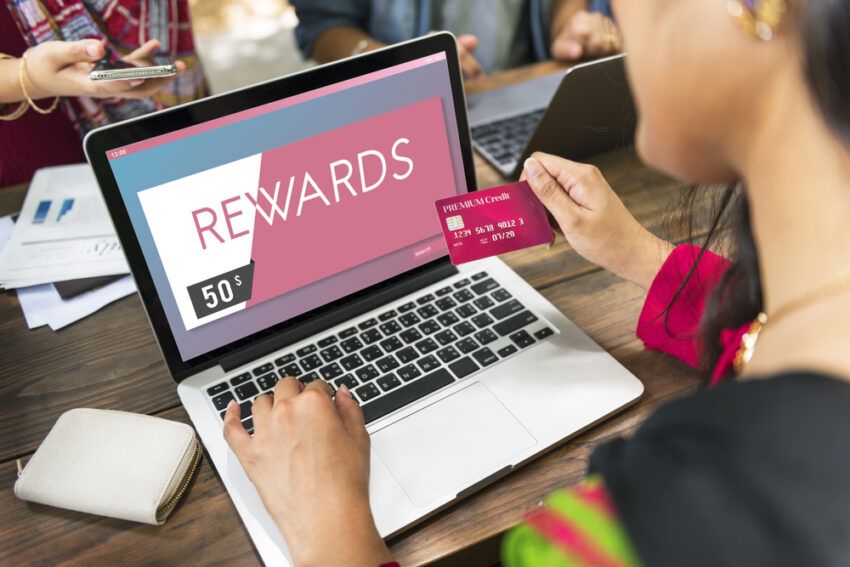 Note that Lolli is only available to U.S customers.
How Lolli Works
Lolli works when you shop at partner retailers. The service receives a percentage of your purchase, like a commission for driving traffic to these sites. When it gets its commission, it splits a portion with you.
Lolli sends commissions in Bitcoin straight to your dedicated wallet on the channel. If you so desire, you can send the Bitcoins to a secure hardware wallet or to an exchange like StormGain.
Also, keep in mind that participating merchants are the ones who determine reward percentages – not Lolli.
Getting Started With Lolli
To begin using Lolli, follow these steps:
Open Google Chrome and download the Lolli browser extension from the Chrome Web Store.
Create an account. You can register with your Email or Facebook account.
Go to www.lolli.com/stores to find partner merchants.
Click on a merchant and hit the "Shop" button.
Lolli will activate rewards for the merchant.
You will need to activate Lolli alerts when you visit a partner store. When you activate it, you can shop normally. As long as an order is eligible, Lolli will track the purchase and send Bitcoin rewards to your wallet when the merchant pays its commissions.
Every merchant has a reward locking period. This period is usually between 30 and 90 days. Once a period elapses, the service sends your reward to your wallet.
Lolli wallet only allows withdrawal of your BTC when balances exceed $15. You can either withdraw Bitcoin to your wallet directly or have it converted to dollars and sent to your bank account.
Bitcoin withdrawals are free, while USD withdrawals carry a $0.25 fee.
Where Can You Shop Using Lolli?
Lolli is partnered with over 500 top brands, allowing you to earn up to 30 percent cashback in BTC. Some of these brands include:
Macy's: up to 5 percent cashback
Walmart: up to 3.5 percent cashback
Sephora: up to 4.5 percent cashback
Adidas: up to 7 percent cashback
Nike: up to 3 percent cashback
Booking.com: up to 3.5 percent cashback
Bitfortip
Bitfortip is one of the best free Bitcoin platforms that allow users to earn Bitcoin for providing answers to questions. Developed in 2015, the service is available for desktop and Android mobile users only.
Operating like Yahoo! Answers, Bitfortip allows users to post questions on its platform. To post an inquiry, users will need to fund their wallets with at least 0.0001 BTC. From there, you can post your query with a reward of your choice.
When someone else provides an answer, you can review it and see which is the most helpful. Mark the answer correctly, and the responder gets the set reward in their wallet directly.
Signing Up on Bitfortip
Log on to the website.
On the right side of your page, click on "Register"
Enter your appropriate information
Bitfortip generates a Bitcoin wallet address when you register. You can also get paid in NANO and Bitcoin Cash. The minimum payout is 0.0001 BTC – or its equivalent in any of the other assets.
As stated earlier, bitcoin mining is a costly endeavor. From the miners to other associated costs (electricity, cooling, etc.), it requires substantial capital to run a successful mining outfit.
With cloud mining, you could rent mining resources from a company and remotely participate in the mining process. Popular cryptocurrency exchange StormGain offers a cloud mining solution tailored for users who want to earn free bitcoins. The service allows users to mine Bitcoin with the same device used to access its trading platform, providing easy access to their wallet accounts and earnings.
StormGain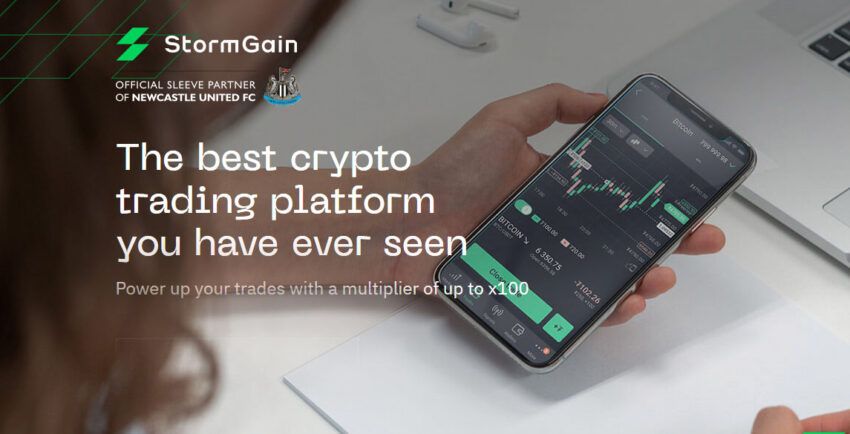 The difference between StormGain and other cloud mining services is in the fees. Ideally, cloud mining firms charge specific monthly subscription fees for access to their cloud mining infrastructure. Whether you earn money or not, you have to pay the cloud mining firm.
StormGain doesn't charge any of these fees. You can join the cloud mining service from your device and connect to it, earning and trading your rewards on its exchange. As the company explains, the more gains customers make, the more likely they are to trade. StormGain gets cash off your trading activity and transactions anyways, so no one loses at the end of the day.
Start Earning Somewhere
As Bitcoin nears mass adoption, demand would only increase to astronomical levels. While the methods outlined above might not make you Winklevoss-level rich, you can at least start somewhere by amassing little chunks of Bitcoin. The fact that they require little to no investment makes them pretty alluring.
< Previous In Series | Earn | Next In Series >
What app gives you free bitcoin?
Can you make money from free bitcoin?
Disclaimer
In line with the Trust Project guidelines, the educational content on this website is offered in good faith and for general information purposes only. BeInCrypto prioritizes providing high-quality information, taking the time to research and create informative content for readers. While partners may reward the company with commissions for placements in articles, these commissions do not influence the unbiased, honest, and helpful content creation process. Any action taken by the reader based on this information is strictly at their own risk.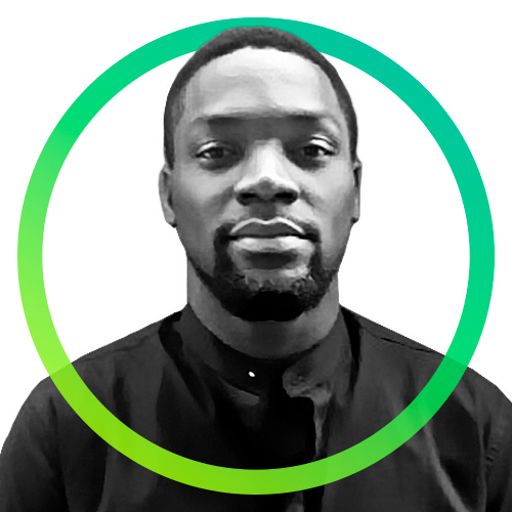 Based in the United Kingdom, Jimmy is an economic researcher with outstanding hands-on and heads-on experience in Macroeconomic finance analysis, forecasting and planning. He has...
Based in the United Kingdom, Jimmy is an economic researcher with outstanding hands-on and heads-on experience in Macroeconomic finance analysis, forecasting and planning. He has...
READ FULL BIO
Sponsored Sponsored