ElonGate is a cryptocurrency born from a tweet by Tesla CEO Elon Musk, whose online statements often affect the price of cryptocurrencies. In April 2021, the token started trading on PancakeSwap, a crypto exchange that runs on the Binance Smart Chain. But what is ElonGate crypto, and should you invest in it?
What is ElonGate crypto?
ElonGate cryptocurrency, like Dogecoin, was founded on the basis of a meme. In this case, it was a tweet from Elon Musk in March 2021. The tweet said, "If there's ever a scandal about me, *please* call it Elongate."
Lorenzo Andree and a number of others have quickly built up ElonGate to be a cryptocurrency that aims to do good on behalf of its community. Andree and his team have developed a system to donate proceeds from the ElonGate crypto to several good causes.
This extends to forming partnerships with different charities. These include Action Against Hunger and Big Green. Since its launch, it has donated $3,250,000 to different causes, with several voted on by its community.
How does ElonGate operate?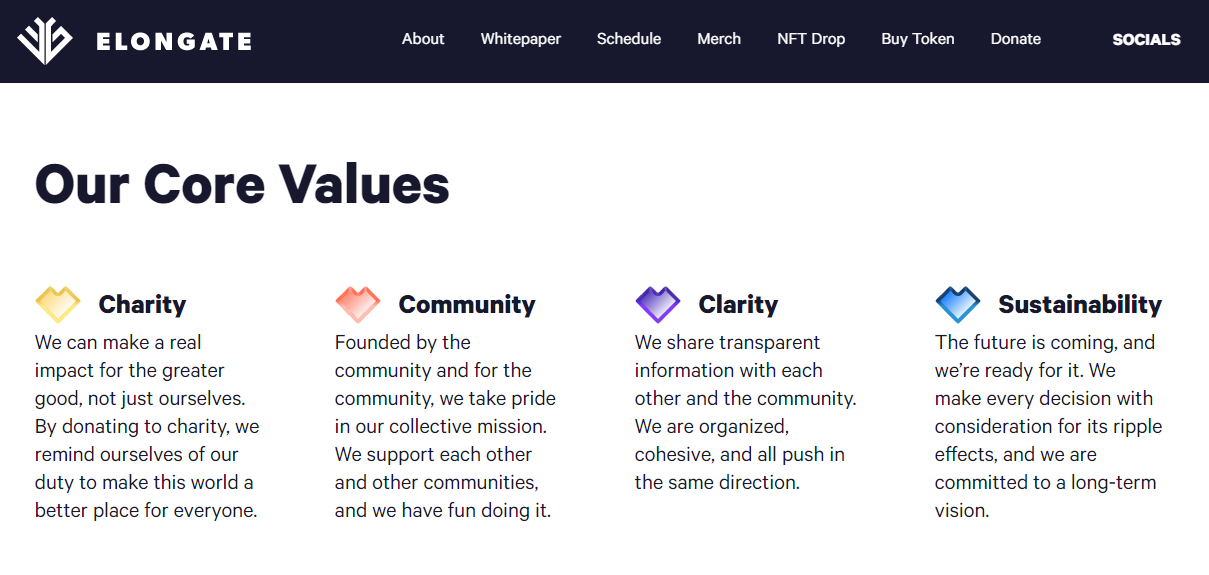 ElonGate, as previously mentioned, is a cryptocurrency that donates a large amount of its proceeds to charities. On a weekly basis, the community chooses a nominated charity for 60% of the cryptos' proceeds to go to.
Furthermore, it uses another part of the fee to maintain the sustainability of the cryptocurrency. Founded on four key values, charity (of course), community, clarity, and sustainability, ElonGate aims to introduce charities to the world of blockchain and cryptocurrency.
Who is ElonGate for?
ElonGate is for investors who want to make a positive difference from holding their crypto. The initiatives set up to allow good causes to benefit from holders' costs is, without a doubt, a great achievement. With this in mind, ElonGate may be more suited to investors who take into consideration ESG (environmental, social, and governance) factors.
The Binance Smart Chain powers ElonGate
ElonGate takes advantage of the Binance Smart Chain, and also utilizes TrustWallet for the exchange of assets. It uses the transaction costs to both reward holders of the crypto and make significant donations to good causes.
Price analysis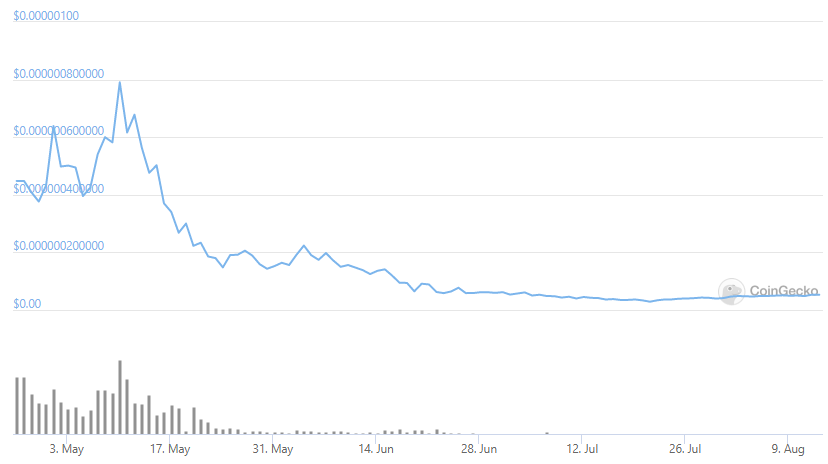 While the price of ElonGate is currently low, there is a good chance that the investors will see a return in the coming years. All holders are eligible for a percentage of the transaction fees of the crypto as a reward. This enables them to build a bigger stake in the cryptocurrency.
Nevertheless, you can't expect a cryptocurrency launched only in early this year to have grown by much. That said, following forecasts and the trajectory of other cryptocurrencies, ElonGate is set to reach $0.0.0000002308 by 2028, according to Digitalcoin. This is an over 300% increase from the current price. Given that, currently, it is so cheap to buy, investors who do buy in could see their holding considerably grow in the future.
What is ElonGate worth?
At press time, the ElonGate price is $0.000000052900, a bargain by comparison to other cryptocurrencies. However, as a meme-based cryptocurrency, it is not that far off the current price of others in this category, such as Dogecoin, in their early days.
At such a low price, ElonGate may be the token to invest in for future prospects of rewards from the community, especially considering its charitable endeavors.
Is ElonGate crypto legit?
ElonGate is indeed a real asset that has already made strides towards its goal to "make the world a better place." It has donated to a number of charities since it launched several months ago. Now held by over 400,000 hodlers, the crypto has rapidly gained popularity and will likely continue to do so.
How do I get ElonGate?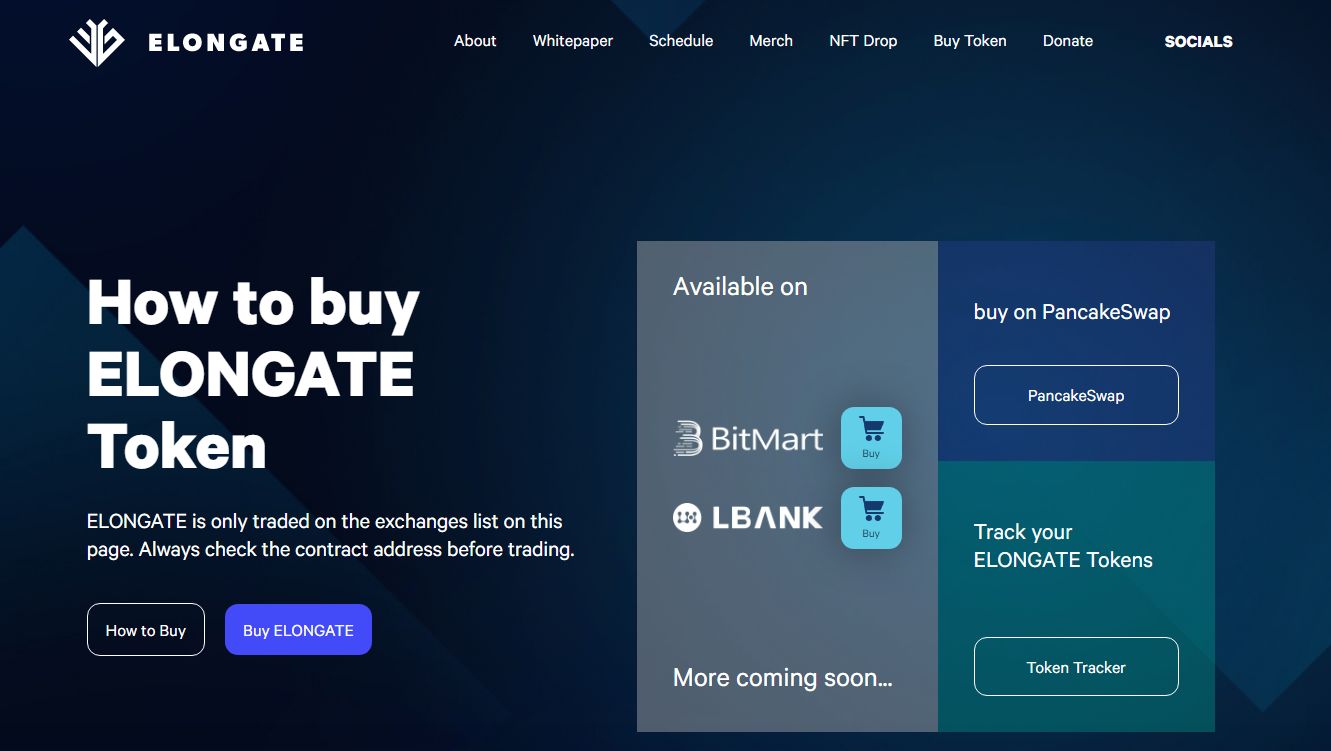 In comparison to other cryptocurrencies, ElonGate is difficult to purchase. Listed on PancakeSwap, LBANK, and BitMart, the crypto can only be bought with USDT (Tether) or Binance Token (BNB). In contrast to other cryptos, it requires several different steps and accounts to purchase.
This is a token in its infancy, so it's still not possible to buy directly with a bank or credit card. However, the hassle may be worth it if you are committed to the token and its mission.
ElonGate has a section on their website called "Buy Token," listing the places where it can be held. Despite this, it is still not listed on major exchanges, such as Binance and Coinbase.
Looking to the future
ElonGate was developed only earlier this year, making it a fairly young cryptocurrency with lots of room for growth in the future. Considering this, and despite the complicated process to buy the crypto, it is a good token to get in on now, for a number of reasons.
Firstly, for the potential return and rewards in the future. This is the primary concern for investors. Secondly, without donating yourself, you can be part of a movement to do good with the proceeds of transactions, which go to nominated charities on a weekly basis.
Investors receive rewards from the proceeds of the cryptocurrency. This means they can build up a bigger portfolio over time. They can also continue to contribute to the aims of ElonGate crypto.
Should you buy ElonGate?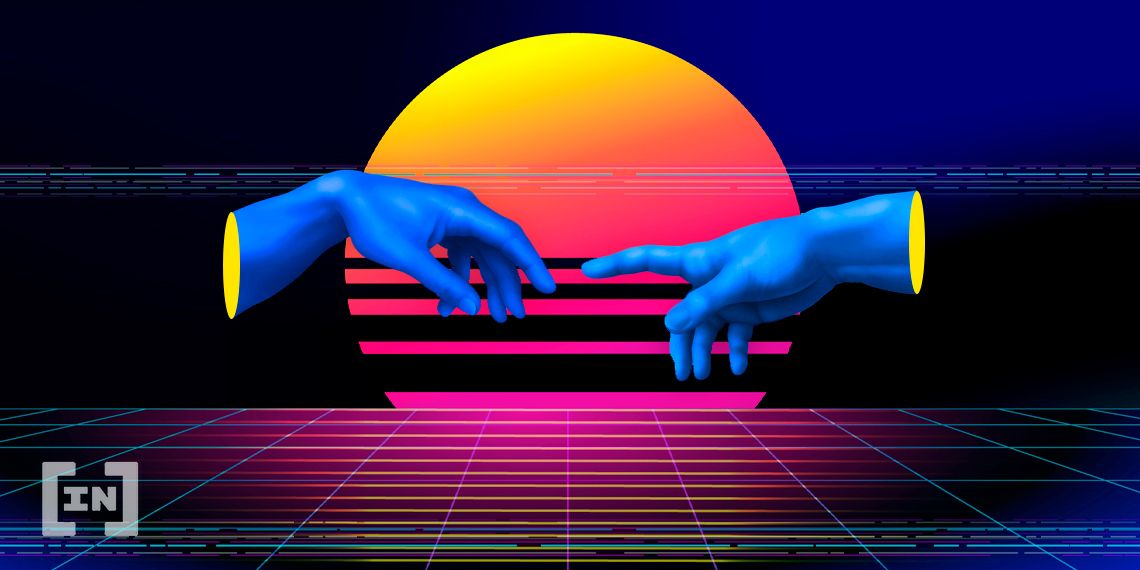 While ElonGate is relatively new to the cryptocurrency market, its mission and growth so far are admirable. If you are looking to get into a cryptocurrency that could see lots of growth and continue to do a lot of good into the future, this may be the cryptocurrency for you.
Further to this, the current price is low enough for entry-level cryptocurrency investors to gain a major holding in. Looking at its current price, you could own millions of ElonGate tokens with just a couple of dollars, putting you in line for many rewards in the future.
Could ElonGate become a serious asset?
There are hundreds of cryptocurrencies out there, so why pick this one over others? For starters, it has already helped a number of good causes. It speaks to the underlying ethos of decentralized tech, namely that people come together to serve a righteous act.
Perhaps that is not your primary concern when investing in crypto, but it's also not a bad thing. The rewards that hodlers get are no doubt an incentive to get you to ElonGate part of your portfolio. It may have started from a meme, but the founders mean serious business.
That focus concentrates on both their charitable aims and the community of 400,000+ that they have built in a short space of time. In the coming years, it has room to grow, as many other cryptos have. Who knows where this cryptocurrency will go in the future, but one thing is for certain; it's built a great way to both reward its holders and do good at the same time.
Disclaimer
In line with the Trust Project guidelines, the educational content on this website is offered in good faith and for general information purposes only. BeInCrypto prioritizes providing high-quality information, taking the time to research and create informative content for readers. While partners may reward the company with commissions for placements in articles, these commissions do not influence the unbiased, honest, and helpful content creation process. Any action taken by the reader based on this information is strictly at their own risk.