Copy trading is a great way to create a cryptocurrency portfolio. Most new crypto investors have no idea where to start and how to pick the best assets for investments. But luckily, the most popular trading platforms offer multiple features to help you on your investment journey.
Imagine, what if you could open the same traders as professional investors. Well, you can do that right now through copy trading. The first company who released such feature on the crypto market was eToro who still delivers the iconic experience in copy and social trading.
Nowadays copy trading is one of the most popular features for traders (according to the research in BeInCrypto Trading Community) and many exchanges offer such functionality to their users. Here's an extensive guide on how to do copy trading. Replicate the trading activities of financial experts and earn a passive income without spending time researching every investment you make.
Watch Video Recap
*Copy Trading does not amount to investment advice. The value of your investments may go up or down. Your capital is at risk.
What is copy trading?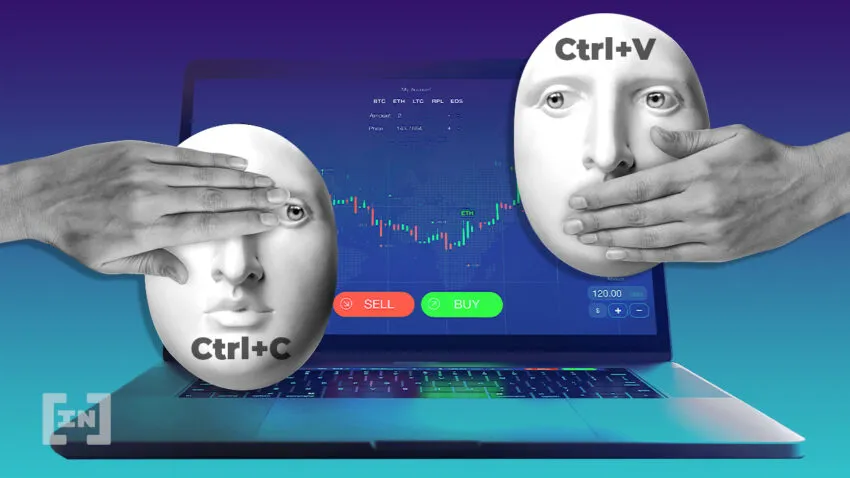 Copy trading is a special type of trading activity that involves copying trades from other traders.
Many brokers now offer automated copy trading, along with many other features. When choosing the trades of other traders on the platform, you may filter those traders. They will have useful stats and insights about each investor, their profit/loss ratio for the last year, and their investment strategy.
The copy trading platform automatically opens the trades on your account when a trader you follow opens them. You can also decide how much capital you wish to use for these trades and the total risk per trade. For instance, if a trader opens an order to buy gold at 5% of his trading account size, that same trade will appear in your trading account. If you are more risk-averse than the trader you are following, you can limit the risk per trade.
As soon as you start using this type of platform, you'll be able to easily filter through trading results from experienced traders. This makes it simple to find the best fit for your trading style and risk tolerance.
How does copy trading work?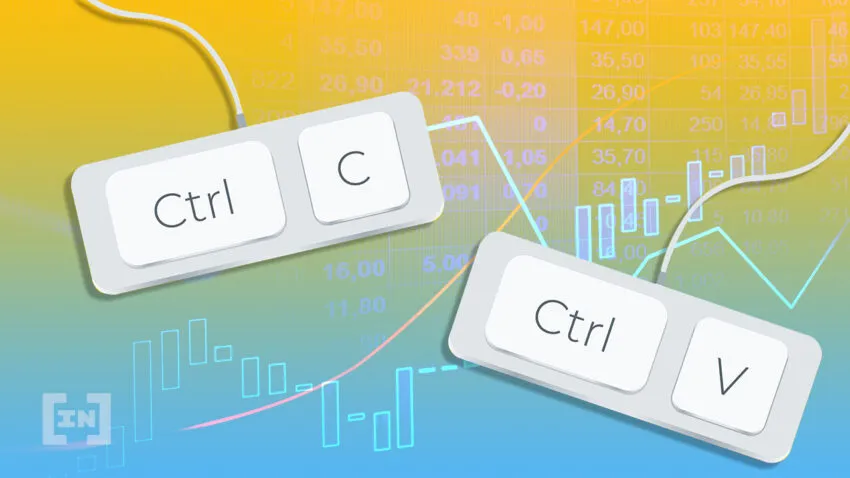 Copy trading works in all financial markets. It can be used to trade crypto, Forex, stocks, commodities, metals, and other financial markets.
Many traders who seek to replicate the trades of other traders are primarily interested in their trading performance, not in the markets they trade. Of course, you may choose to follow traders who focus on crypto trading.
Since the cryptocurrency trading market is rather new, it might be a good idea to follow a professional trader who has more technical knowledge than you have. If you don't have enough experience trading cryptocurrency, it makes sense to copy their trades.
Here's how to do copy trading for cryptocurrency trading.
Step 1. Search for traders available for copy trading
You may filter traders based on their location, the markets they invest in (Forex, crypto, commodities, stocks, indices, or ETFs), their profit margin from the last month (and up to two years), and other factors.
This is what that search function for people looks like on eToro. 
Step 2. Select one trader to apply the copy trading strategy
After filtering and selecting the trader that focuses on your preferred assets, you may check out more detailed stats on their profile. You may see how many are already following and copying their positions.
Step 3. Enable "Copy trading"
After deciding on the trader you want to copy, simply click on the "Copy" button. You will have to set the details for the traders before the platform can start copy trading.
After you have set the amount to invest and the setting for closing the investment (Stop Loss), click on "Invest."
After you start your investment, you will have the same traders in your portfolio as the trader that you just copied.
Step 4. Close the investments at any time
You will now see that you are copying this trader. On their page, you will see all the details of your copy investment. You'll find the same information on your portfolio page.
You can close this investment and stop copying their traders at any time. While there is no need to keep an eye on your copy investment because the trader you are copying is already doing that, you may choose to stop copying their investments.
To do so, you have to go to your portfolio, find that trader that you want to stop copying and on their page, go to settings and select "Stop Copying."
Copy trading can boost crypto portfolios
Copy trading is one of the best ways to automate your investment strategy. This eliminates the guesswork and the lack of experience that's needed when choosing how to invest your hard-earned money. Of course, the strategy might not be the best strategy for all investors, but these systems have worked for many retail investors.
Before investing, we recommend that you thoroughly research the associated risk with cryptocurrency investment. Note that some of these experienced traders are using complicated derivatives instruments, which may bring high rewards, but they also expose you to greater financial risks. Talk to your financial advisor to discuss the pros and cons associated with copy trading.
Before engaging in any type of financial investment, you should clearly define your financial goals. And never invest more than you can afford to lose.
What are the benefits of copy trading?
The main advantage of using copy trading is that it allows you to take advantage of another person's investment experience and knowledge. Without having someone guide you and give you trading tips, you would have to spend hours analyzing and deciding which stocks you should buy or sell. You would have to become an expert at fundamental and technical analysis and follow the market trends and price movements.
But all that effort is not needed with copy trading. Furthermore, you can start this type of trading without having prior experience. You simply need to follow a professional investor on a platform.
You are free to choose the professional traders to follow. By using the feature, if you find a trader that has consistently generated high returns, then you could theoretically copy their strategy to achieve the same results.
Is copy trading for beginners? Yes, even new investors can use copy trading because it is a passive system. This means that you can leave the difficult work of selecting investments to others. It's possible to earn returns on your portfolio without spending hours researching the market. Since the professional trader directs investment decisions, diversification and risk management can also be done.
There are several criteria to consider when choosing an investor to follow their trades:
How long have they been trading?
Their investment success rate
The number of open positions
The average holding time for investments.
Preferred type of investment instruments (crypto, stocks, etc.)
As a new investor looking to use the copy trading system, you should decide on your goal. For instance, you might copy someone who is more interested in hedge funds, commodities, etc. But if your goal is to beat the market, an index strategy might be more appropriate.
Frequently asked questions
What is copy trading in crypto?
Is copy trading profitable?
What is copy trading on eToro?
What is the benefit of copy trading?
Which platform is best for copy trading?
What is a copy trading platform?
Disclaimer
In line with the Trust Project guidelines, the educational content on this website is offered in good faith and for general information purposes only. BeInCrypto prioritizes providing high-quality information, taking the time to research and create informative content for readers. While partners may reward the company with commissions for placements in articles, these commissions do not influence the unbiased, honest, and helpful content creation process. Any action taken by the reader based on this information is strictly at their own risk.