The growth rate in the cloud hosting industry keeps increasing, with new innovations getting more exciting and fun. Instagram, Spotify, and Netflix are all examples of information hosted on the cloud and instantly accessible.
The video games industry is getting on the bandwagon too; Cloud gaming involves hosting and processing video games on internet servers. Microsoft, Nvidia, Sony, and other companies are offering easy access to stream games and play your favorite games on your devices.
Here we explain the 9 best cloud gaming services already offering these benefits.
What is cloud gaming?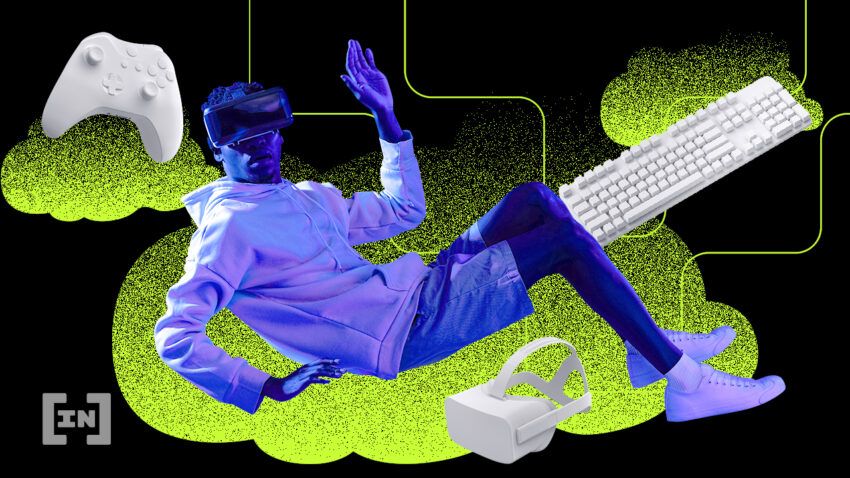 Cloud gaming is an online gaming service that lets you play video games via remote servers. Using cloud gaming means you do not need to download the actual game into your local device; rather, it streams directly to your device and remotely plays the game from a cloud. Likewise, eliminates the need to purchase heavy-duty computers. It's sometimes referred to as game on-demand or game-as-a-service.
Additionally, using cloud gaming services means you have seamless access to your games and your stored data regardless of your location since all information is saved in the cloud. As long as you are connected to a stable internet, you've got flexible access to play your games using just about any device, like a laptop, smartphone, or tablet.
Cloud gaming services vs. game servers
These two terms are often used interchangeably. Let's be clear: the concept behind game servers is different from cloud gaming services. Gaming servers are used to host multiplayer video games online and facilitate a reliable, stable, and fast connection to your favorite online games.
The ultimate advantage of game servers is their suitability for hosting games with reliability and improved performance.
Cloud gaming services, however, remove the need for your console or PC. Pretty much the way you don't download movies or TV shows through Netflix, cloud games don't download files. Instead, you connect directly to a remote server, and the content you consume is based off-site. As a result, the game services offer effective content streaming.
On the surface, it brings an on-demand idea to gaming that lessens loads on your local drives. On the other hand, you have seamless access to a wider range of games on your mobile devices.
9 best cloud gaming services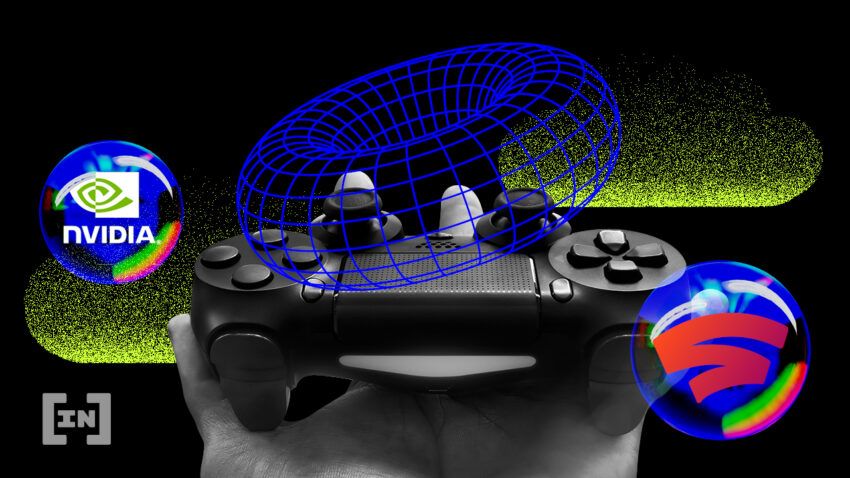 It's safe to say that cloud gaming is scaling up, with several companies offering these services. In 2020, Amazon introduced a cloud gaming service, Luna. Likewise, Microsoft has Xbox Cloud Gaming services.
Ultimately, these services provide improved load times and support, bigger streaming devices, and much more. Let's explore 9 different cloud gaming services and each of their features.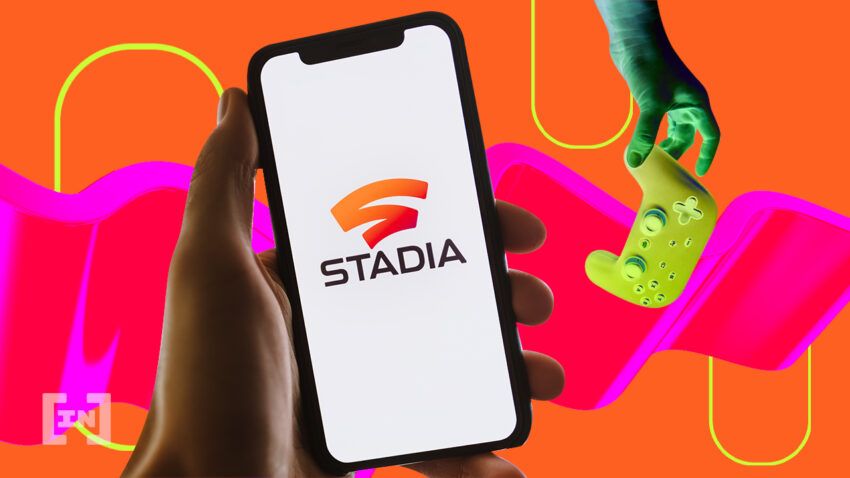 Google Stadia is a cloud gaming service that allows you to play your favorite video games on your devices without the need to get a games console or a heavy-duty computer. In addition, since the rendering is done on Google servers before streaming to your device, you can play high-grade games regardless of your computer specifications.
It's currently available in 22 different countries, including the United States, the United Kingdom, and many other European regions. Altogether, the Google Stadia now supports over 200 games, including famous games like Darksiders Genesis, Time on Frog Island, Borderlands 3, Dragon Ball Xenoverse 2, The Great War, Shadow Of The Tomb Raider, Cyberpunk 2077, and much more.
When it comes to pricing, Google Stadia has two tiers; Free and Pro. The free plan allows you to skip the long process of signing up and get instant access to play 60 minutes of the full game at zero cost. However, with this Free package, you can only play a few games such as Infinite, Recharged, Shades of Horror Playable, Calico, etc.
The Stadia Pro package goes for a $9.99/monthly subscription after the first Stadia Pro trial. The Pro package offers more features, including 4K resolution, 60fps, HDR, and 5.1 surround support with connections of 35Mbps or greater. Likewise, similar to Netflix, Stadia Pro allows you to add your favorite free games to your collection with an active subscription. The platform also allows you to buy third-party games not listed in the package at a discounted price.
Overall, in terms of latency, your internet speed determines the quality of streams. Google suggests at least 10Mbps to get 720p resolution at 60fps and stereo sound. Furthermore, to get 1080p, 60fps, and HDR video, you will need at least 20Mbps. 4K resolution will cost you around 35 Mbps.
NVIDIA GeForce Now is another cloud gaming service that offers seamless access to play games hosted on its own remote servers. You can access GeForce Now via iOS safari, using your iPhone or iPad, and on any Android device with more than 2 GB of RAM, pretty similar to Google Stadia, Shadow, and PlayStation Now.
Unlike other cloud gaming services (Xbox Game Pass Ultimate or Sony PlayStation), GeForce Now doesn't provide a games collection. Moreover, you can't buy games like (Google Stadia or Amazon Luna). Instead, it provides more of a full cloud gaming service like Shadow and allows you to connect with your Epic Games Store, Steam, or Uplay online accounts to play or buy your favorite games via those online stores.
It's also important to note that the platform supports thousands of games, including popular ones like Destiny 2, Apex Legends, Fortnite, Dauntless, Warframe, and World of Tanks. You can link almost any game from the supported DRM platforms.
NVIDIA GeForce Now has three membership structures; Free, Priority, and RTX 3080. The free plan gives standard access to all supported games with 60-minute play sessions. Furthermore, since paid members are prioritized, using this free plan means you might have to join a queue and wait, depending on the traffic volume. Priority members can play for up to six hours per session, and RTX 3080 subscribers get eight-hour sessions with higher graphics resolution.
GeForce Now recommends at least 15Mbps connection for 720p at 60fps, about 25Mbps connection for 1080p at 60fps, and a 35Mbps connection for 1440p at 120fps for the RTX 3080 plan. Also, the service suggests a less than 40ms latency.
Shadow is a Windows PC in the cloud accessible remotely. The platform supports Windows, Android, Android TV, iOS, macOS, tvOS, and Linux. Shadow sits among the top reputable cloud gaming services around, with its "high-performance gaming, accessible to everyone."
Unlike GeForce, that connection to digital rights services, using Shadow means you're opting for a high-end PC that you can access remotely. As a result, it supports any game that would normally run on a Windows 10 computer. So, you can literally download and play any game of your choice as long as you're not using disks.
However, in terms of pricing, Shadow is a bit expensive compared to other services. Since there's no separate plan, Shadow has what is called Power Upgrade, which allows you to top up your base subscription. For another $14.99 per month, you get better performance, a 4K view, and Hardware-accelerated Ray Tracing. For bigger storage, you'll need to pay $2.99 extra to get 256GB.
The platform recommends at least 15 Mbps with any type of internet connection, including cable, DSL, fiber, and even mobile 4G LTE. For the optimal experience, you can opt for Ethernet or a 5GHz Wi-Fi network.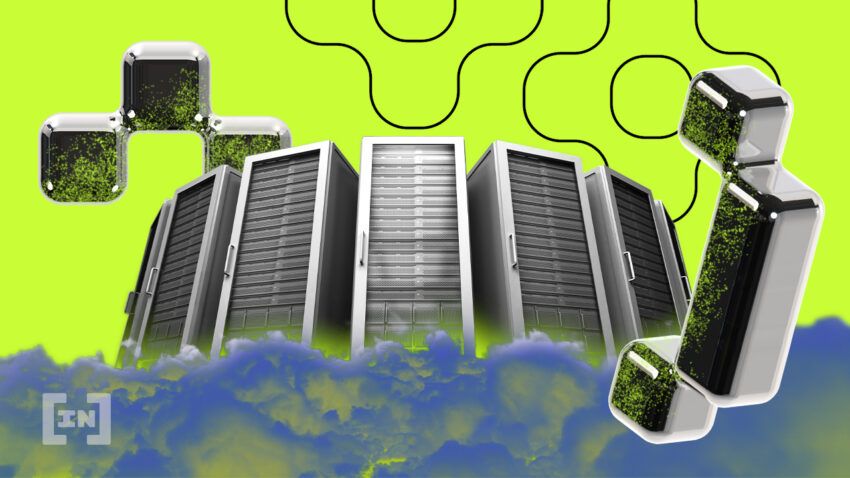 PlayStation Now is Sony's cloud gaming service offering access to hundreds of PS4 and PS3 games to play online with your PlayStation 5, PlayStation 4, PS4 Pro, and, sometimes, a PC. It's important to note that PlayStation Now and PlayStation Plus have been merged and are no longer available as a standalone membership.
PlayStation Now features three subscriptions: Premium, Essentials, and Extras. Typically, these packages differ in terms of Monthly games, Online multiplayer, Share play, cloud storage, and lots more. Furthermore, opting for any of these plans means you don't need to have the games locally installed onto your console.
Today, PlayStation Now offers more than 700 games, which involve many PS3 titles and triple-A PlayStation 4 games, including God of War, Grand Theft Auto 5, Uncharted 4: A Thief's End, and recent ones like Assassin's Creed Valhalla and much more.
PlayStation Now recommends a minimum of 5Mbps. Sony also suggests that a seamless connection can be achieved via a wired connection over the regular wireless one.
Luna is Amazon's cloud gaming service, offering easy access to play interesting games on your devices. These devices are Windows PC, Mac, Fire TV, Fire tablets, Chromebook, iPhone, iPad, Android phones, and select Samsung Smart TVs. With Luna Controller, you don't need to set up a device from scratch; you can connect directly to the cloud. Luna also makes room for third-party products by supporting controllers like Xbox One, PlayStation 4, and mouse + keyboard.
Similar to PlayStation Now, Luna offers several features, including Luna Couch, that allow you to play local multiplayer games with available friends around the country. To use this, you need an Amazon account and live in a region where Luna is supported.
In addition, Luna adds a bit of social interaction to its product by integrating Twitch, which allows you to interact with friends and share your gameplay.
When it comes to pricing, your subscription will determine the quality of your gameplay. Currently, you can subscribe to (5) channels Luna+, Family channel, Retro channel, Prime gaming, Ubisoft+, and Jackbox games. Prime gaming is free, with a rotating selection of games among members. Luna+ goes for $9.99 after a 7-day free trial with access to more than 100 games.
Other channels, such as a $5.99 monthly family channel and a $4.99 Retro channel, offer family and classic-retro style games, respectively. Ubisoft subscription, which goes for $17.99 per month, gives you access to all games from Ubisoft.
Luna supports a balanced mix of different game genres with popular games like Control, Resident Evil 7, Dirt 5, Far Cry 4, Sonic Mania Plus, and Devil May Cry 5. To enjoy these games, Amazon suggests a minimum connection speed of 10 Mbps or a 5Ghz wireless or wired network.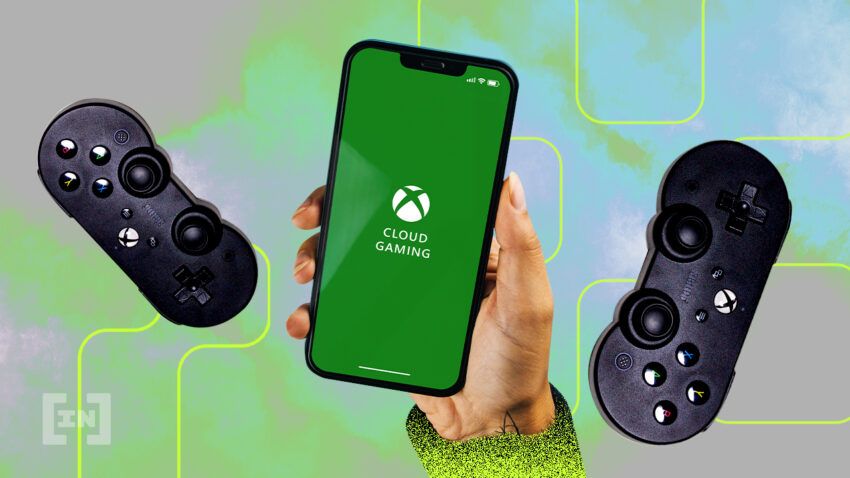 Microsoft Xbox Game Pass Ultimate essentially combines Xbox Game Pass and Xbox Game Pass on PC to grant users access to a collection of over 100 high-quality games where users can play with millions of Xbox console players across their personal devices.
You can install games on your Xbox One, Xbox Series X, Xbox Series S, and PC like Doom Eternal, Forza Horizon 5, and Gears 5, which can be played via your Xbox console. The pricing goes from $1 for Xbox Game Pass Ultimate to $9.99/month for Xbox Live Gold.
You can also explore free-to-play games like Warframe and then other extras, including Discord Nitro and Spotify memberships.
In terms of internet connection, 5G gives you a lag-free experience. However, the platform recommends at least 10mbps internet speed.
Playkey is a cloud service hosting more than 200 modern games with enhanced graphics. It's often regarded as the largest catalog among cloud gaming services games.
Playkey is essentially different from its competitors with its support for a decentralized cloud gaming ecosystem on a blockchain. It allows users to rent out their hardware to players, thereby improving the game's performance quality. It also attracts a lot of crypto enthusiasts.
Thanks to its connection to big companies such as Ubisoft, Bethesda, and WarGaming, users can stream hundreds of games. In addition, since this gaming service supports blockchain, it offers users access to their farming servers with Playkey Token, its native token. So if you're a crypto geek as well as a gamer, you might want to consider Playkey.
The platform supports several AAA titles like Grand Theft Auto: V, The Witcher 3, Mafia III, Deus Ex: Mankind Divided, Bioshock: Infinite, and The Elder Scrolls V: Skyrim, with the game list updated every month.
Regarding Latency, with 10 Mbps, you get 30 FPS, HD (1280х720), 15 Mbps gets you 30 FPS, Full HD (1920х1080), 20 Mbp gives 60 FPS, Full HD (1920х1080), while 25 Mbps offers 120 FPS, Full HD (1920×1080).
You can get started by signing up, paying $49 monthly, or going for time plans which can be found on its website.
Paperspace is a cloud computing service offering exclusive graphically rich games. It offers numerous strategies users can employ to enhance game performance and create cloud computing based on their preferences.
With a virtual remote gaming rig, Paperspace users can install and play games from any store or library on their devices. Similar to Paykey, the gaming pricing comes with hourly-based and monthly plans. Paperspace works across Android, iOS, Mac, and PC; with at least 17ms, you will have a good experience.
Boosteroid is another cloud gaming service that eliminates the need to download and update games. Instead, you can literally run your games in the browser on Windows, Android, macOS, iOS, Linux, or with Boosteriod apps. The most interesting feature about Boosteroid is its stable connection. Even with an unstable internet, users can keep playing and mailing their gameplay without lagging.
Just like other platforms, Boosteriod provides 1080p and 60fps gameplay. The service is available majorly in European countries such as the UK, Slovakia, France, Spain, Sweden, Serbia, Romania, Italy, and Ukraine, the U.K.).
Since it's available mainly in Europe, Boosteriod's pricing is in euro, and with €7.49, you can get started. It's important to note that the platform doesn't offer a free trial, so if you're looking for a platform to test out before getting involved, Boosteriod might not be the right service.
Boosteriod offers a wide selection of games, including the famous World of Tanks, Fortnite, Death Standing, The Witcher, and much more. The platform, however, doesn't offer quick gameplay like GeForce. Instead, it requires you to sign-up first before accessing the game library.
Which cloud gaming service should you opt for?
There are several cloud gaming services you can choose from. Each have its own benefits, so you should look at the details written to make an informed decision. One thing you can't avoid is a good internet connection. All of the best cloud gaming services require a good internet connection to have a solid experience.
Cloud gaming is going to have a much bigger presence in the future. The video games industry is exploding in popularity, and cloud gaming makes entertainment more accessible.
Frequently asked questions
Which cloud gaming service has the lowest Latency?
Is cloud based gaming worth it?
Which is the best cloud gaming?
Which cloud gaming is free?
Does Xbox still have cloud gaming?
Is Xbox Cloud Gaming free?
Is cloud gaming on Xbox good?
What does Xbox Cloud Gaming do?
Disclaimer
In line with the Trust Project guidelines, the educational content on this website is offered in good faith and for general information purposes only. BeInCrypto prioritizes providing high-quality information, taking the time to research and create informative content for readers. While partners may reward the company with commissions for placements in articles, these commissions do not influence the unbiased, honest, and helpful content creation process. Any action taken by the reader based on this information is strictly at their own risk.