Canada is one of the top financial markets in the world. With close access to the United States and strong ties to other major markets, the country provides ample opportunities for traders to acquire and grow a viable portfolio from its financial system. Here, we'll be running through some of the best stock trading platforms available to Canadian investors.
In This Guide: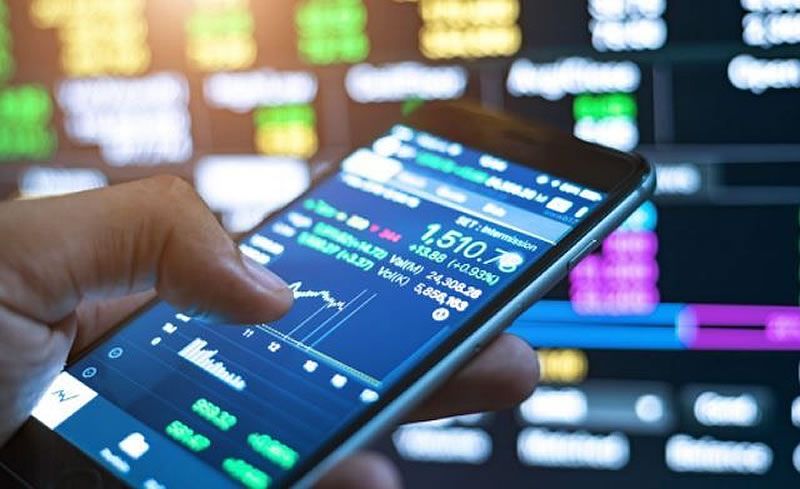 What are Stock Trading Apps?
As the name says, stock trading apps are platforms that make it easy for traders to trade several securities like stocks, commodities, cryptocurrencies, ETFs, and more. Most of these apps come from financial services firms and brokerage companies, and they provide access to multiple investment options and a higher level of flexibility for traders who love to conduct their business on the go.
The 7 Best Stock Trading Apps in Canada
1. Questrade
Questrade
is an online brokerage firm that started in Toronto in 1999. The firm is still based out of the city to this day, and it has a long track record of delivering exceptional performance at all times.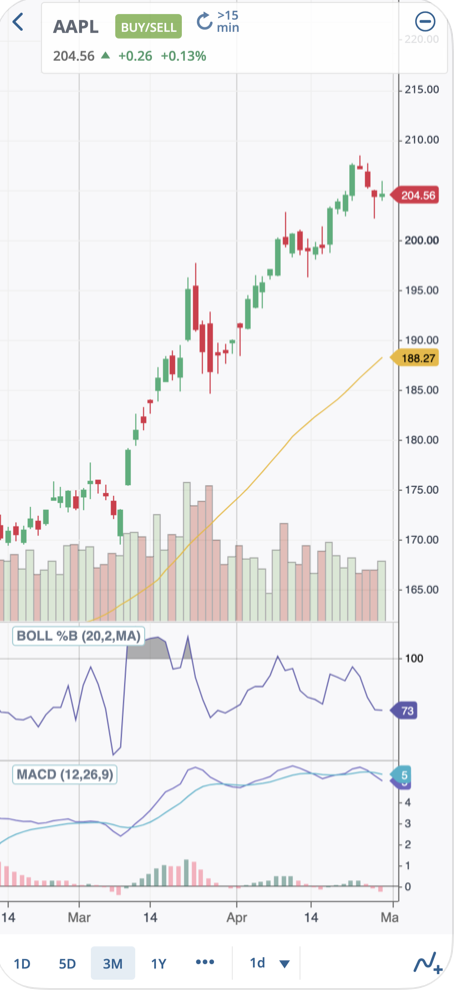 The firm is regulated by the Investment Industry Regulatory Organization of Canada (IIROC) and is a member of the Canadian Investor Protection Fund (CIPF). Questrade offers traditional stocks, exchange-traded funds (ETFs), options, bonds, and contracts for difference (CFD). Users can access a demo account here to acquaint themselves with the app's environment and learn to use it. Opening an account on Questrade is relatively easy. The process takes less than half an hour for Canadians, provided that you have all the necessary KYC details. The minimum deposit for Questrade is CAD1,411 ($1,000). Deposits and withdrawals are made via e-wallets, cheques, and electronic fund transfers.
Pros of Questrade
Low fees for stock and ETF trading
Quick signup process
Free deposits and withdrawals
Cons of Questrade
No incorporation with debit and credit cards
High inactivity fee


---
2. Interactive Brokers
Founded in 1978,
Interactive Brokers
is a financial services company based out of Connecticut, U.S.A. However, the service is available to all major markets around the world, including Canada. Several experts even believe it to be Questrade's #1 Competitor in the country.
One of the areas where Interactive Brokers seems to shine the most is in its investment offerings. The service provides trading in stocks, ETFs, Forex, options, futures, CFDs, cryptocurrencies, indices, and even precious metals. Sadly, opening an account on Interactive Brokers is a complicated process. Account verification alone takes up to two business days, and you will need to go through several registration processes that could take hours to complete. But, when you scale all that hurdle, you'll wake up to a brighter day. The minimum deposit on Interactive Brokers is $0. However, margin traders need a minimum deposit of CAD2,822 ($2,000) to conduct a trade. Interactive Brokers provides several base currencies, and you can make deposits for free. However, the options available are limited to bank transfers alone. As for withdrawals, the first withdrawals of each month are free; the subsequent ones are not.
Pros of Interactive Brokers
An extensive catalog of tradable assets
No deposit fee
Free first withdrawals every month
Cons of Interactive Brokers
Complicated account-opening process
No credit/debit card transactions available


---
3. QTrade
Also based out of Canada,
QTrade
is a stockbroker and a financial services company that has been in operation since 2000. It is regulated by the Investment Industry Regulatory Organization of Canada (IIROC).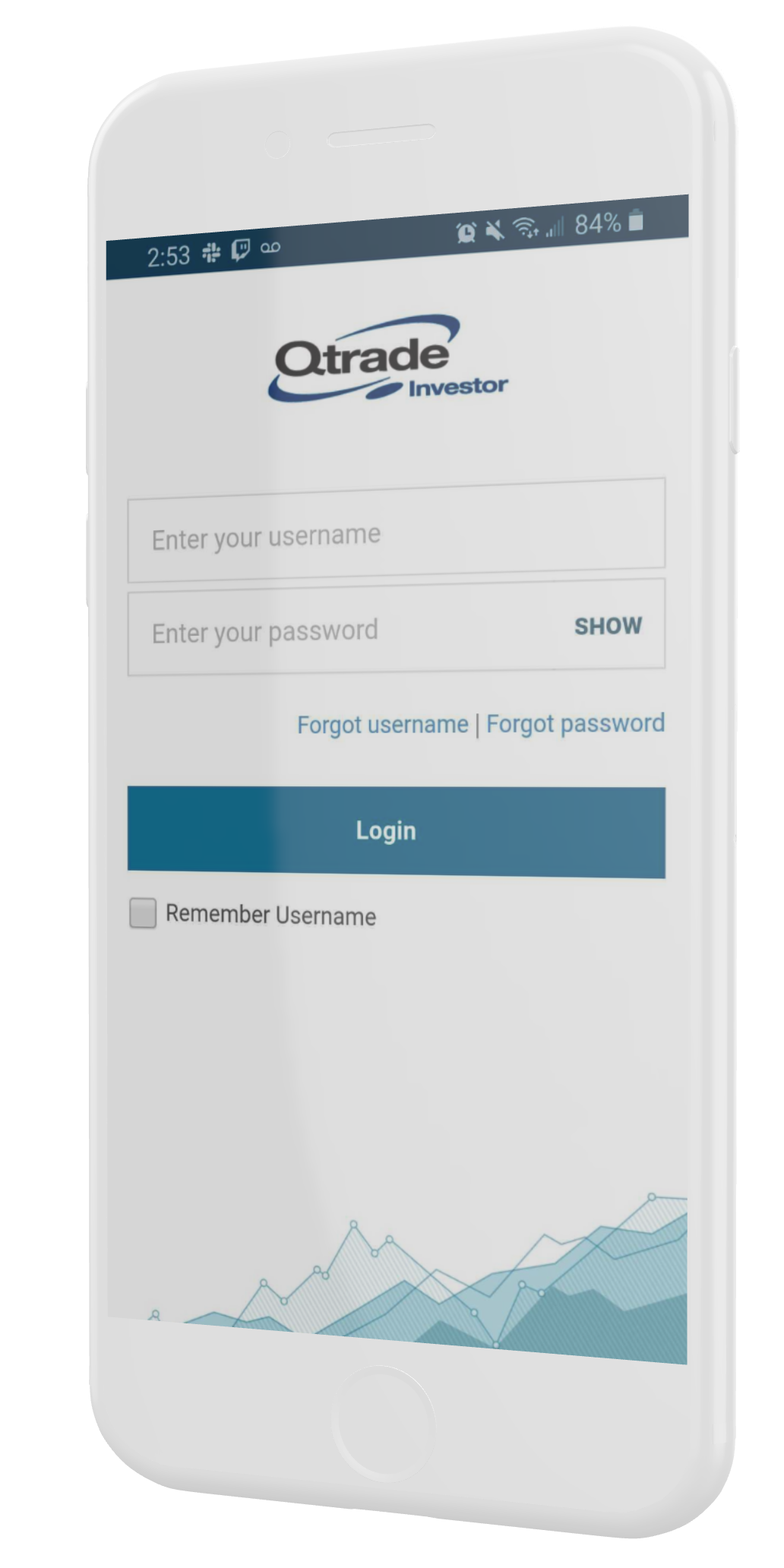 QTrade offers stocks, ETFs, bonds, and options for trade. Its asset base is a bit limited, but the service works well for traditional stock investors looking to access high-quality offerings. You can open an account in less than an hour on QTrade, as long as you've got all your credentials ready. Where the problem is, however, is in verification. The process could take up to two or three business days. And when you do signup, you won't find a two-factor authentication (2FA) feature. On the positive side, deposits and withdrawals are free on QTrade. The service offers two base currencies – CAD and USD. However, users are confined to the bank transfer method as the service doesn't accept credit cards or e-wallets.
Pros of Qtrade
Quick signup process
Free deposits and withdrawals
Low trading fees across the board
Cons of Qtrade
No 2FA login
Limited withdrawal and deposit options


---
4. Oanda
Oanda
is a New York-based firm that started operation in 1995. The company specifically focuses on the forex space, and since it's a member of the Investment Industry Regulatory Organization of Canada, any Canadian with a bank account can access the trading platform.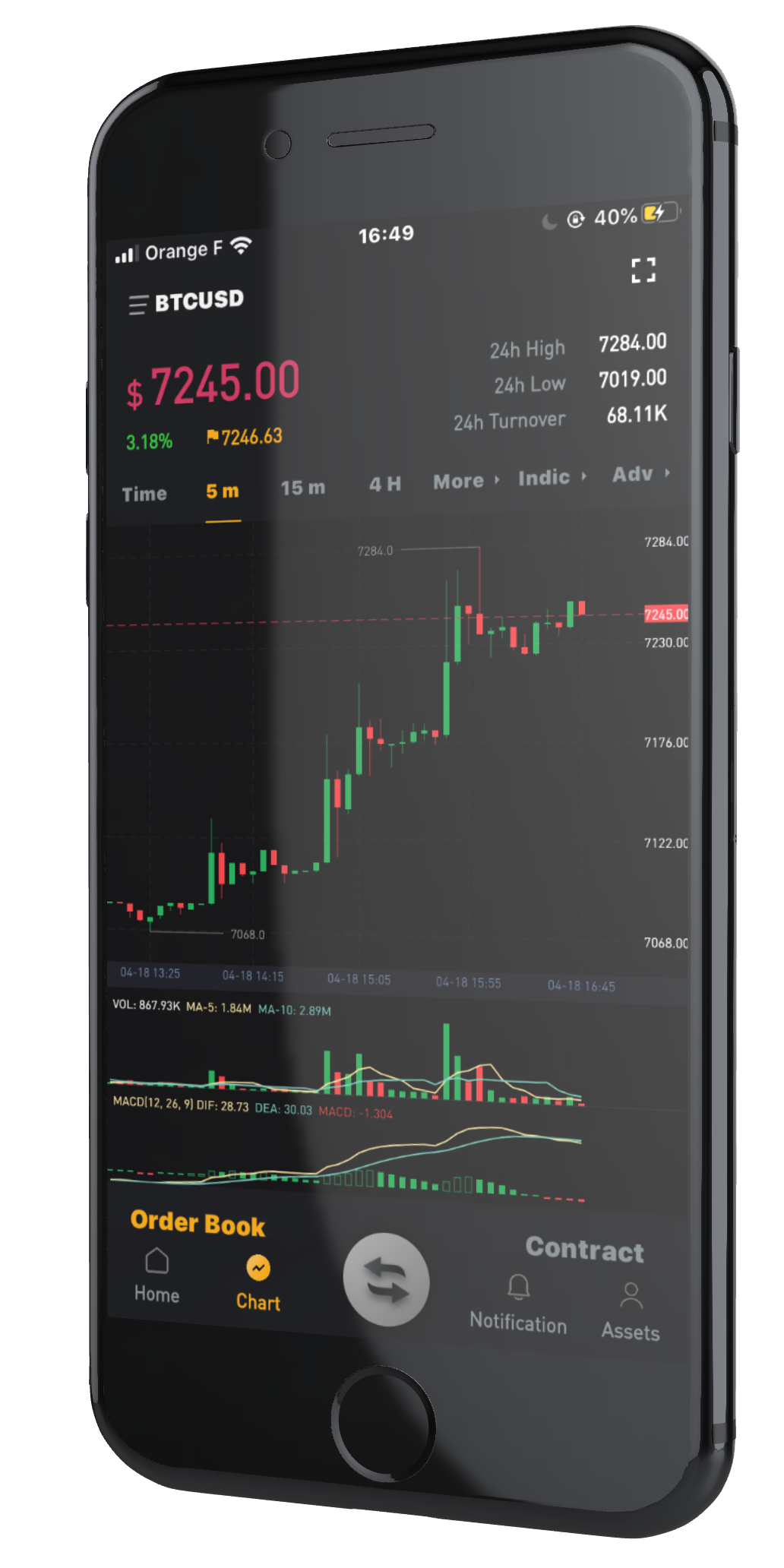 The Oanda mobile app is a user-friendly, easy-to-use platform. Sadly, one of its most significant drawbacks is the highly limited asset base. Canadian traders can only trade in CFDs and the Forex market. To succeed with these products, Oanda offers a ton of research and learning materials, including market and technical analysis to help the investor make informed trading decisions. Withdrawal and deposits are free of charge, and trading fees are also meagre. Unlike its competitors, Oanda allows deposits and withdrawals using credit and debit cards, bank transfers, and e-wallets. There are nine base currencies on Oanda, and you can access a free demo account that runs you through everything you need. You can open an account quite easily, but there are some caveats. For one, the service requires one to three business days to verify new accounts. You could also experience some issues with the ID verification process, which could delay your process even more.
Pros of Onada
Free deposits and withdrawals
Wide range of transaction options
Low trading fees
Cons of Onada
Limited asset base
Long account-opening process


---
5. TD Direct Investing
TD Direct Investing
is a subsidiary of the Toronto-Dominion Bank. Being backed by a Canadian banking behemoth is sure to be an advantage, and this stock
trading app
is living up to its name. This app's primary targets are beginner traders with an extensive catalogue of educational materials.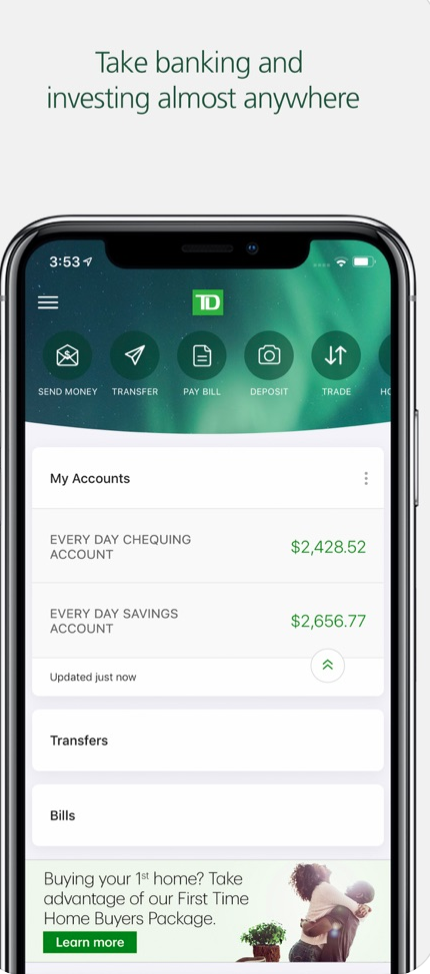 In terms of markets and products, you can trade stocks, mutual funds, options, ETFs, options, fixed-income bonds, and Initial Public Offerings (IPOs). The only product that's probably missing from its catalogs are cryptocurrencies like Bitcoin and Ether. The service charges low fees for stocks, fixed-income bonds, and options trades. Deposits and withdrawals here are limited to bank wire transfers. Base currencies are CAD and USD. However, the service charges high withdrawal fees. You'll have to pay a staggering CAD 176 ($125) to empty your account, while deposits are still free. Opening an account is simple and easy, although the verification process could take a few days.
Pros of TD Direct Investing
Flexible platform
A wide array of learning materials
Dedicated research and markets center
Cons of TD Direct Investing
High withdrawal fees
Limited transaction options


---
6. RBC Direct Investing
RBC Direct Investing
is another service with backing from a banking behemoth in Canada. The service is the brokerage division of the Royal Bank of Canada, so you get enough proof of legitimacy here already.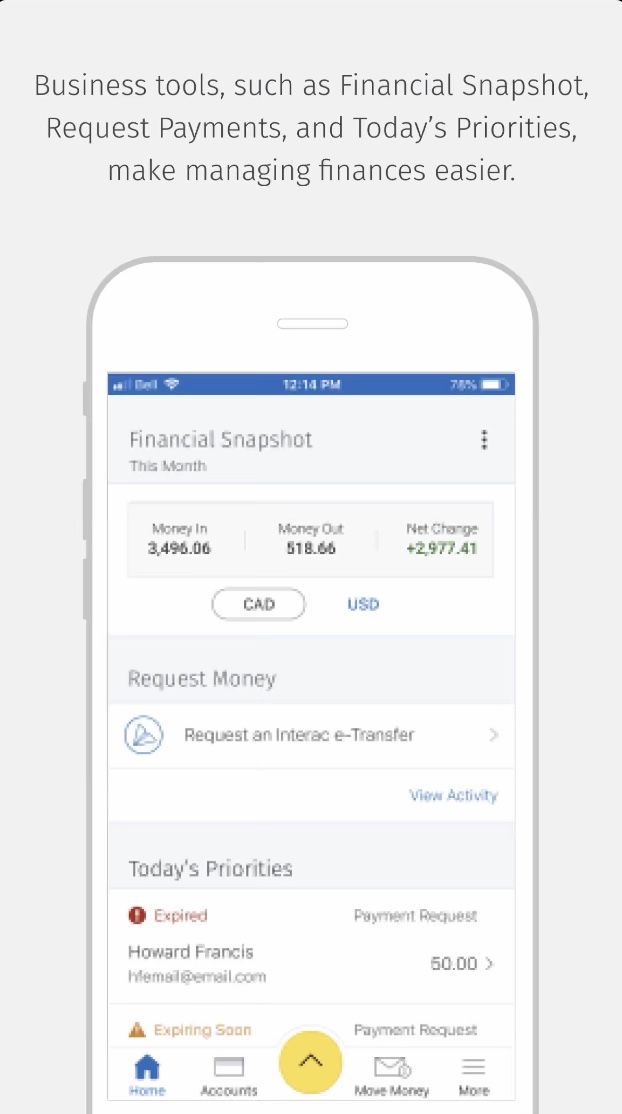 This trading app allows you to trade stocks, ETFs, mutual funds, bonds, and options. No cryptocurrencies or commodities trading for now. Since this trading app is backed by the RBC, opening an account is quite fast– especially for those who bank with the Royal Bank of Canada. The verification process for RBC account holders usually takes two business days. However, non-RBC account holders who want to open non-personal accounts will need to download, print, and mail an application form to register. Pretty complicated. Trading fees on RBC Direct Investing are pretty low, and there are no fees for withdrawals or deposits. There's no minimum deposit, and you can choose between two base currencies – CAD and USD. However, the service charges a quarterly fee of CAD 25 ($17) for maintaining an account. This trading app also doesn't provide e-wallets or card transaction options – another reason you'll be better off opening an account with the RBC before coming on here.
Pros of RBC Direct Investing
High-quality educational tools
Free deposits and withdrawals
No minimum deposit
Cons of RBC Direct Investing
A long account verification process
No card or e-wallet transactions available


---
7. FXCM
Also known as Forex Capital Markets,
FXCM
is an online brokerage company. The firm is based in the United Kingdom, and it has the New York Stock Exchange-listed Jeffries Financial Group as its biggest shareholder. The firm has been in operation since 1999, and it has regulatory clearance from the Financial Conduct Authority and the Australian Securities and Investments Commission.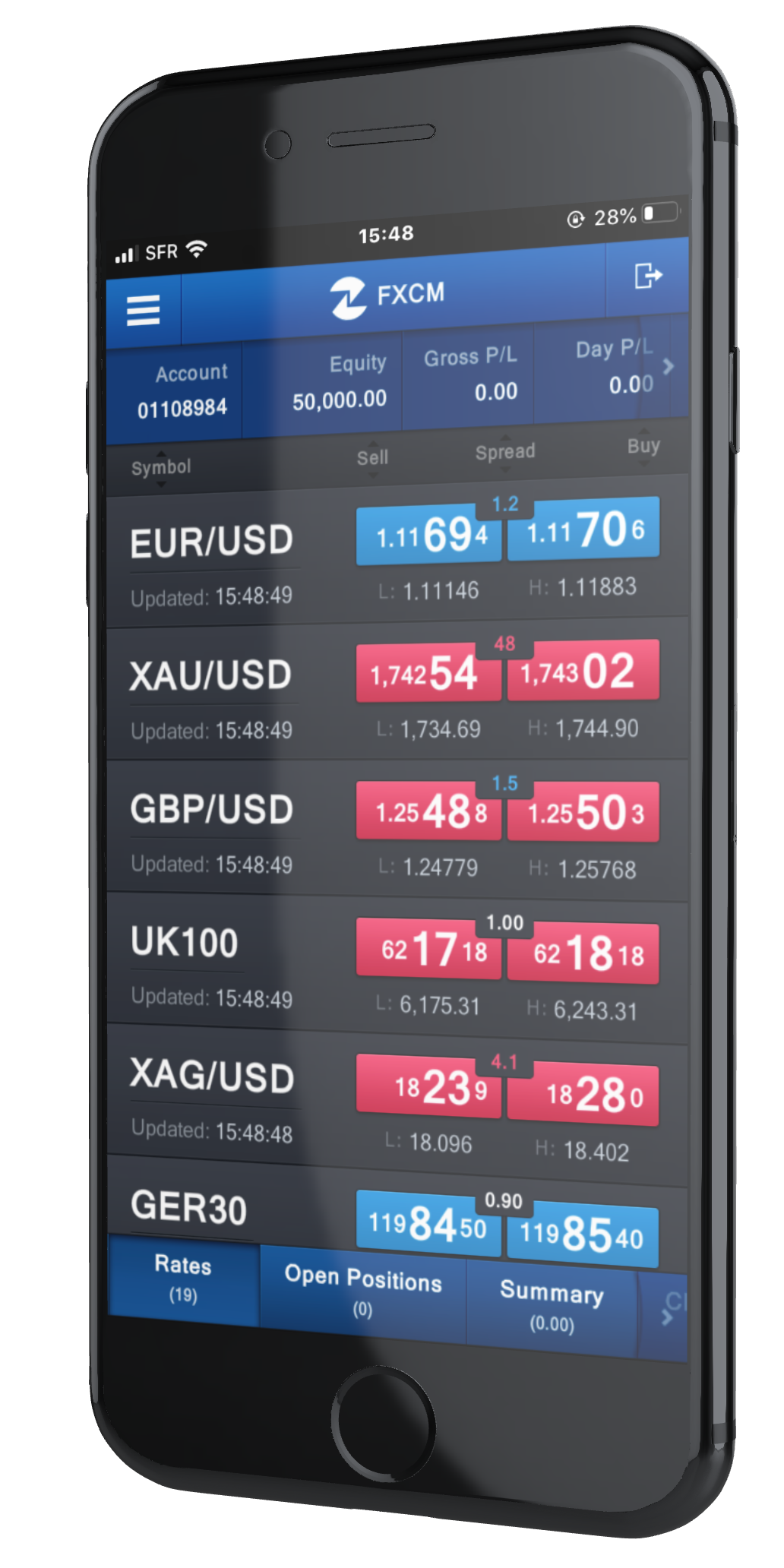 FXCM provides trading in Forex, CFDs, and cryptocurrencies. Trades are pretty cheap, although trading on the AUD/USD pair costs CAD24.26 ($17.3). The process of opening an account is quite easy. Once you submit the necessary information, you should have your account in less than an hour. Deposits and withdrawals are easy and free on FXCM. The service also provides support for e-wallets and card transactions, although, withdrawals still take longer. Usually, the service processes them in about three days.
Pros of FXCM
Easy account opening
Free withdrawals
No deposit fee
Cons of FXCM


---

Factors to Consider Before Choosing a Broker
a. Registration
If your preferred stockbroker is Canadaian, they will have to get approval from the Investment Industry Regulatory Organization of Canada (IIROC). Support from the Canadian Investor Protection Fund (CIPF) is also a plus. Foreign brokers should also get support from the financial regulators of their home countries, so be sure to look out for that.
b. Security
There are several security standards out there, and your preferred stockbroker should have a reliable security infrastructure to ensure the safety of your funds and financial information. Popular security standards like 2FA are becoming a norm rather than an optional feature for trading platforms.
c. Trading fees
You should also consider the fees and commissions that the broker charges for making trades. It's normal for a broker to charge a small fee for trades, although some provide commission-free trades. The point is that you shouldn't be paying too much in commissions – especially if you're a beginner. Go through our review to ensure.
d. Support for your preferred asset
If you're going into trading, then you have an asset you want to trade in mind. So, you have to ensure that the broker of your choice has support for that asset. Many of the best brokerage firms and trading services in Canada have limited offerings, so make sure to make your choice carefully.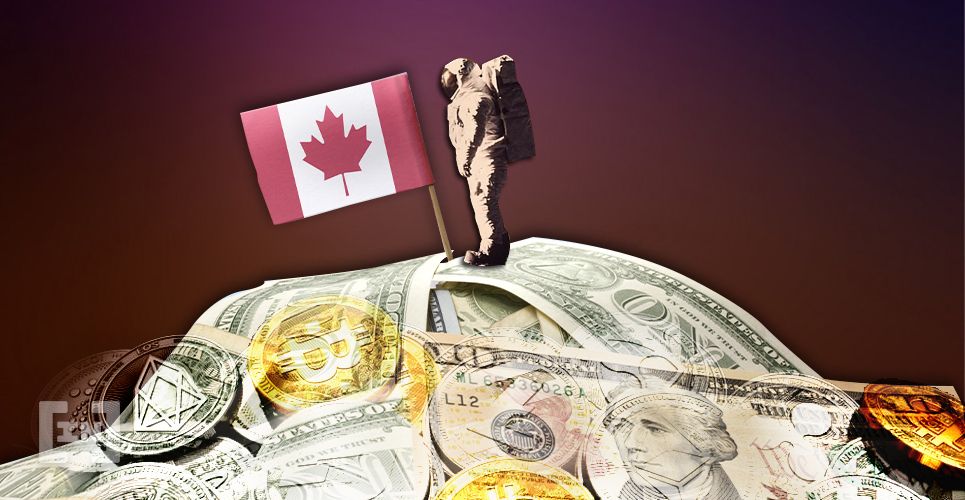 How to Select a Good Canadian Exchange:
1. Read the fine print
Make sure to go through their terms and conditions carefully before you sign on. You should know what they're offering, their fee structure, and other essential factors that can affect your user and trading experience.
2. Demo account
A demo account is a necessity, especially for beginners. There are several technical aspects of trading, and most of these aspects vary between trading apps. The demo account will help you acclimatize with the platform and get used to its terminologies and peculiarities.
3. Check their customer service
Customer service quality is an essential factor for you to consider. You want a brokerage and trading firm that you can contact if you have any problems with their stock trading app or need some clarifications.
The Best Stock Trading App for Canadian Traders
Questrade has taken the top spot when it comes to trading apps for Canadians for years now. Besides being based in the country, the service has just about everything you could want – including and especially a wide array of assets to trade with.
The only problem with Questrade is the lack of support for e-wallets and card transactions. Other than that, you've got it all. Trades are cheap, and there are no fees for withdrawals and deposits.
Best Stock Trading App for Beginners
Interactive Brokers is a great trading tool for beginners. The platform works well for beginners because everything you need is here. There's a vast catalogue of educational content available, and you can trade with multiple types of assets.
Deposits and withdrawals are quick and flexible, and while it charges for account inactivity and withdrawals, the fees are minimal.
Best CFD Broker for Canadians
If you're focused on CFDs, then you should trade on Oanda. The American company has CFDs and Forex as the only two tradable assets, and you can find an extensive variant of those assets on its platform.
Oanda is also a great app overall for day traders. The platform is user-friendly, and you can choose between nine base currencies. Deposits and withdrawals are free, and you have enough flexibility to make transactions using any method you choose.
The Best Mobile Trading App
Our pick for the best mobile trading app will have to be Interactive Brokers. The service is available worldwide, and its app is one of the most popular in the finance sectors.
Interactive Brokers is available on both the Apple and Google Play marketplaces, and its app is easy to use. You also get a demo account here, as well as enough educational materials to get you started.
Flexibility is assured here, with free deposits and low fees for withdrawals. You can also access several transaction options.
Disclaimer
In line with the Trust Project guidelines, the educational content on this website is offered in good faith and for general information purposes only. BeInCrypto prioritizes providing high-quality information, taking the time to research and create informative content for readers. While partners may reward the company with commissions for placements in articles, these commissions do not influence the unbiased, honest, and helpful content creation process. Any action taken by the reader based on this information is strictly at their own risk.